7 'Law & Order: SVU' Episodes That Were Based on Real-Life Crimes
'Law and Order: Special Victims Unit' is known for ripping their plot points from headlines. These are the true stories. Dun-dun.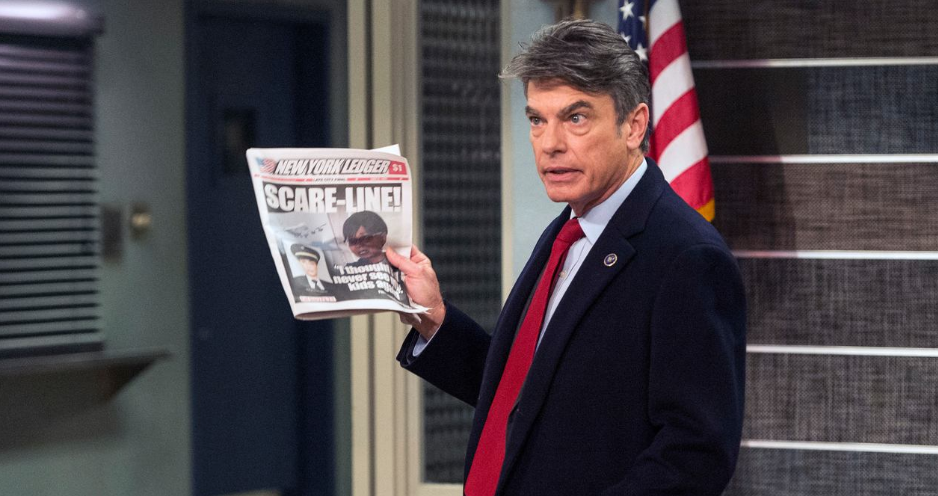 Like many Law and Order: Special Victims Unit episodes, tonight's plot is "ripped from the headlines." The show often draws inspiration from real-life true crime stores and other themes from the news.
In anticipation of tonight's episode, "Dear Ben," we were inspired to dig through the SVU archives to bring you 7 episodes based on true stories, including this most recent one.
These are their stories. Dun dun!
[Warning: Some spoilers ahead]
Article continues below advertisement
1. "Dear Ben" (S30 E12) - The Golden State Killer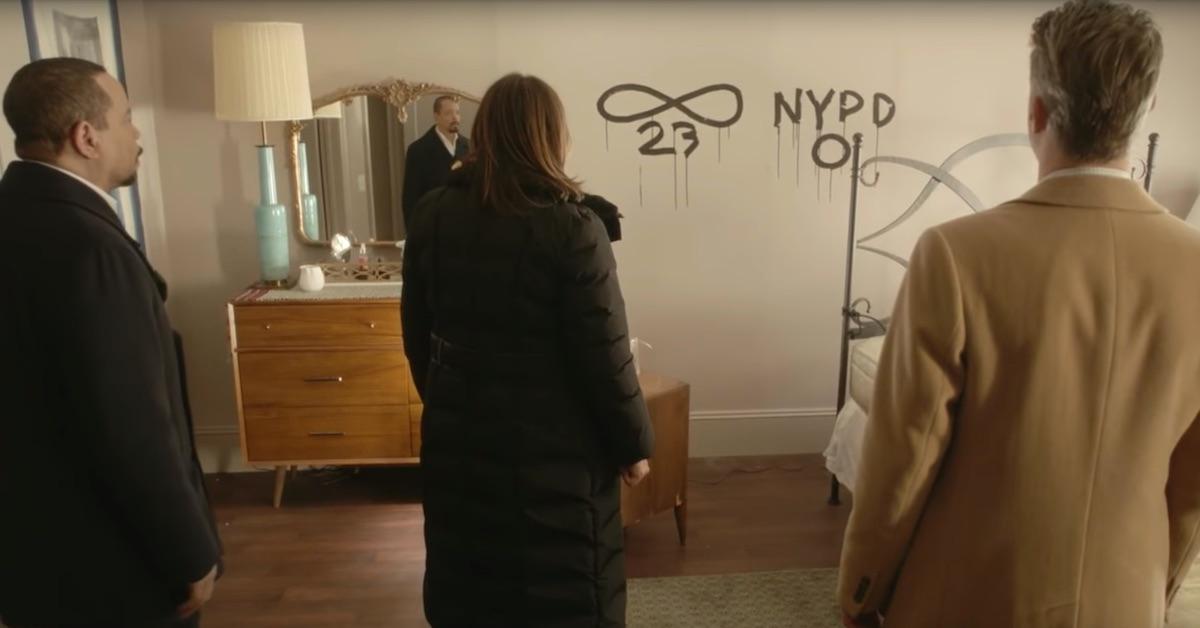 A cold case reopens after 25 years when Lt. Benson suspects recent attacks are the work of a career rapist who terrorized New York City in the '90s. But when ADA Peter Stone takes the reopened case, he doesn't realize his father Ben (Law and Order's first ADA, played by Michael Moriarty) had spent most of his career trying to nail down a suspect. For the sake of his father's legacy, Stone is determined to use any means necessary — including online DNA kits — to solve the case.
The premise is very reminiscent of the Golden State Killer. Suspect Joseph James DeAngelo was brought into custody after ancestry DNA led investigators to his door. The story also includes touches from other serial crimes, like signs reminiscent of the Zodiac Killer and writing on the wall, à la Helter Skelter.
2. "Caretaker" (S20 E07) - The Murder of the Krim Siblings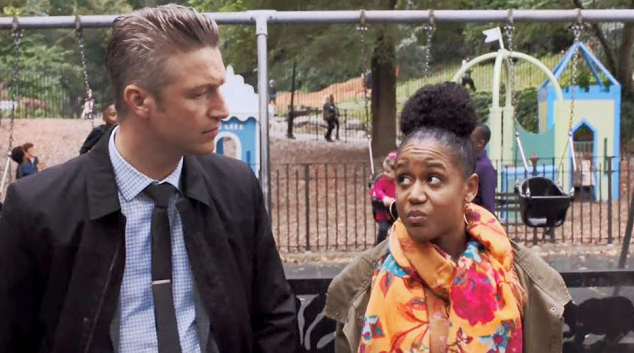 Based on the true case of mother Marina Krim, this recent episode follows the SVU squad as they investigate the stabbing of a father and his two children in their sleep. In real life, only the two kids, aged 2 and 6, were found dead in the Krims' New York City residence. And it was their nanny, Yoselyn Ortega, not their mother, who committed the unthinkable crime, allegedly out of resentment of Marina. Just last May, Ortega was sentenced to life in prison.
Article continues below advertisement
3. "Pathological" (S19 E10) - The Murder of Dee Dee Blanchard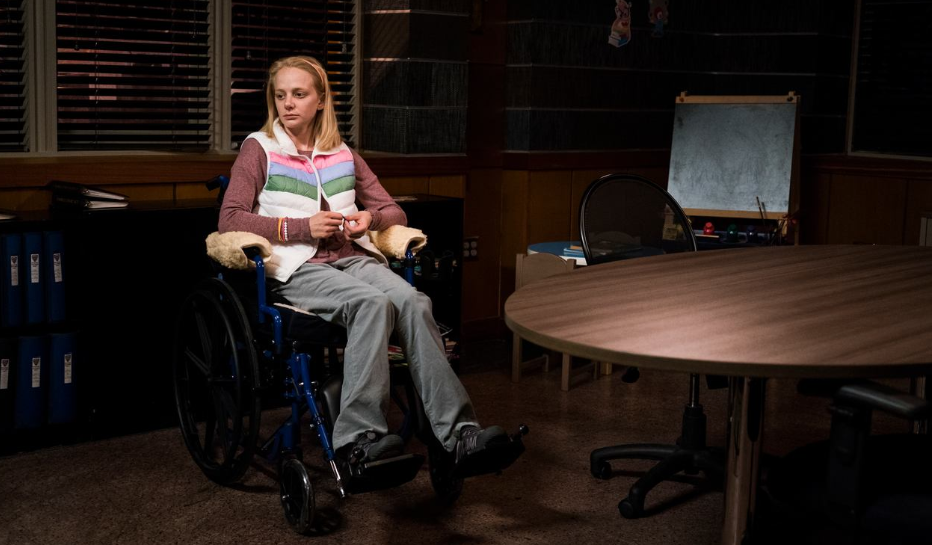 Last season, the SVU squad went to a special needs school and learned that one teenager was being fed medications by her mother in a Munchausen-by-proxy situation, where the mother was committed to keeping her daughter sick. By the end of the episode, the teen girl confesses to killing her mother to escape the abuse, which rings more than a few bells to anyone who's followed the real-life story of Dee Dee and Gypsy Blanchard.
Gypsy was arrested and is currently serving a 10-year sentence for murdering her mother, Dee Dee, who for years kept her in a wheelchair and gave her a cocktail of medications to make her appear sick. "Despite everything, she still tells me that she's happier now than with her mom," Gypsy's stepmother Kristy Blanchard told the Springfield News-Leader back in February.
Article continues below advertisement
4. "Glasgowman's Wrath" (S16 E06) - Slender Man Stabbings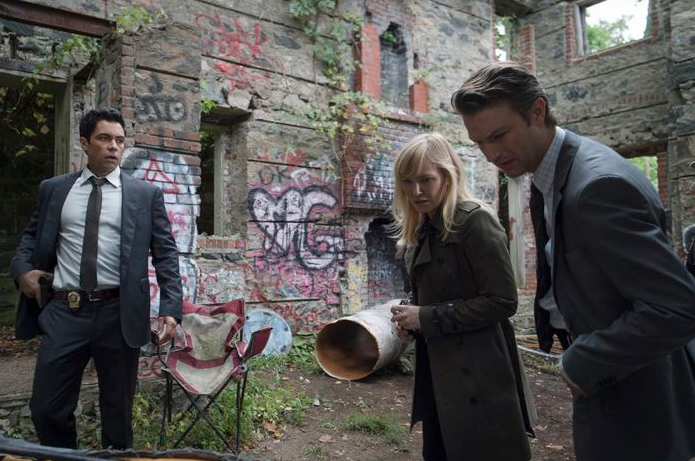 Benson fans will remember the little girls who snuck out in the middle of the night to track down something called "Glasgowman" in the park. This episode was actually based on the murder committed by 12-year-olds Anissa Weier and Morgan Geyser. They lured their friend Payton Leutner into the woods and stabbed her 19 times in an attempt to impress and ward off the fictional Slender Man, a character born out of an internet story.
The girls were eventually found not guilty by reason of insanity, with psychology experts believing it was a case of shared delusion and that neither of the girls would have acted violently on her own. Last February, the two were sentenced to long periods in mental health institutions.
Article continues below advertisement
5. "Babes" (S10 E06) - Gloucester High School's Pregnancy Pact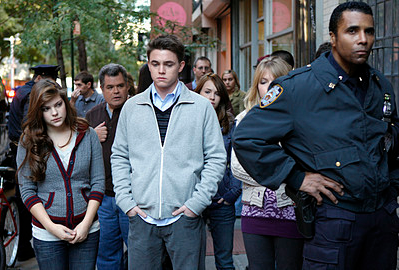 Back in the days of Stabler and Munch, the SVU team investigated a string of crimes centered around a high school where four girls decided to get pregnant together, one of whom involved a mentally-ill homeless man in her plan to conceive.
In real life, this story was straight from Massachussett's Gloucester High, where 18 students became pregnant at the same time in 2008. Joseph Sullivan, who was the principal at the time, claimed the students had made a pact to become simultaneously pregnant and said one of the girls had even roped in a 24-year-old homeless man to impregnate her.
Though their controversial story inspired several fictional treatments, the girls denied any existence of a pact and said their group was already pregnant and had banded together to help each other finish school and raise their kids.
Article continues below advertisement
6. "Identity" (S6 E12) - David Reimer's Transgender Experiment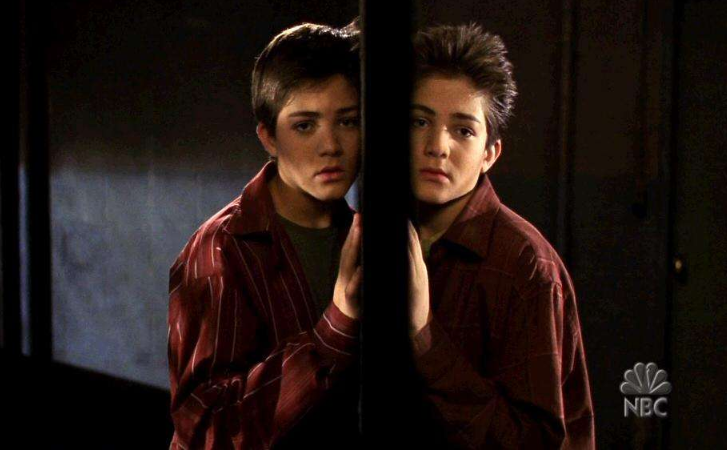 Through the many twists and turns SVU is known for, this episode introduces us to fraternal boy-girl twins who kill their psychologist — but the squad can't tell who did it because their DNA proves they're actually identical male twins.
In real life, identical twin boys were raised as a brother-sister pair on the recommendation of the family's psychiatrist, after a botched circumcision. The truth finally came out after David, raised Joan, insisted he was a boy. When the family admitted he was the subject of an experiment trying to prove gender identity was based on nurture rather than nature, David completed suicide. His identical twin also took his own life two years later.
Article continues below advertisement
7. "Slaves" (S01 E22) - The Kidnapping of Colleen Stan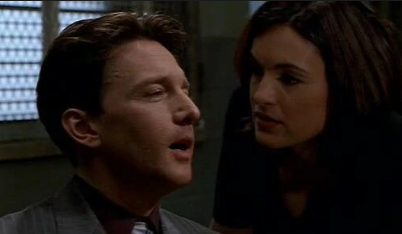 When the SVU squad is trying to find a missing Romanian woman who they know was trafficked, they end up finding her in a box under the bed of a seemingly random couple.
This first-season episode is "ripped from the headlines" of Colleen Stan's kidnapping, a woman who was held as a sex slave to Cameron and Janice Hooker between the years of 1977 and 1984. After being kidnapped while hitchhiking, she was locked in a wooden box designed to keep out light, sound, and fresh air.