Law & Order: Special Victims Unit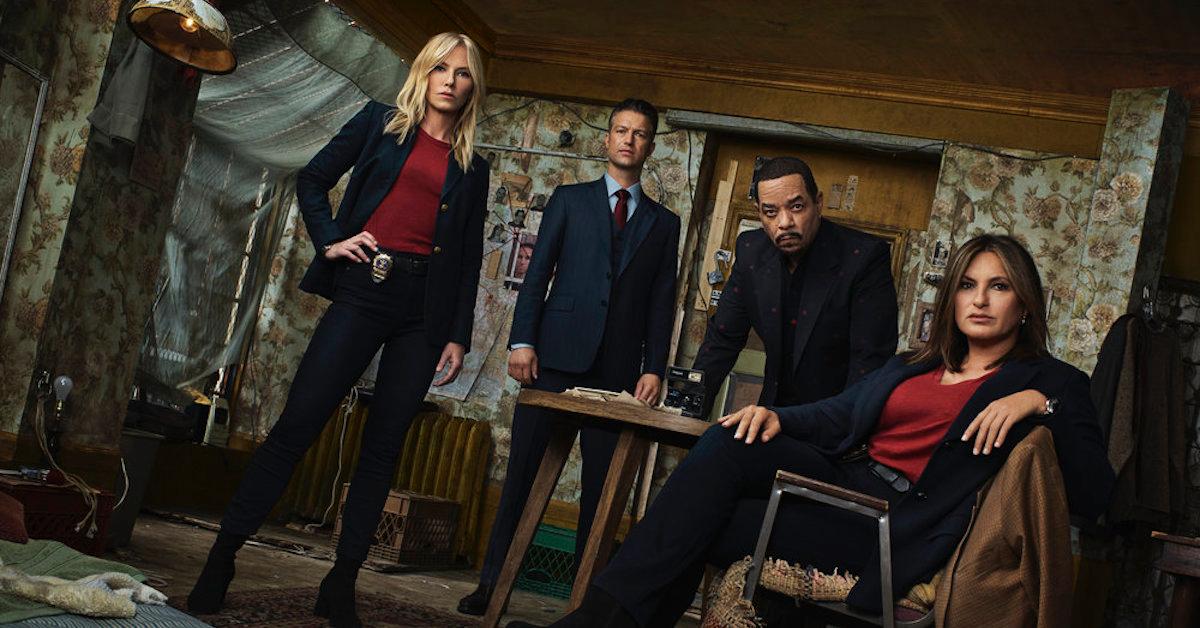 When it comes to long running television shows, no live-action series has been on the air for more years than Law & Order: Special Victims Unit. The crime drama, affectionately known by fans solely as "SVU," was created by Dick Wolf in 1999 as the second series in his successful Law & Order franchise.
While the original Law & Order aired 456 episodes, SVU surpassed that count in its 20th season. The procedural stars Mariska Hargitay as Captain Olivia Benson, the commanding officer of the fictionalized NYPD's Special Victims Unit. Christopher Meloni, who played Detective Elliot Stabler, starred as the other lead until his departure in Season 12.
The main squad now consists of Olivia Benson, Amanda Rollins (Kelli Giddish), Odafin Tutuola (Ice-T), newcomer Kat Azar Tamin (Jamie Gray Hyder), and former detective turned ADA, Sonny Carisi (Peter Scanavino).
How long has SVU been on the air?
Law & Order: Special Victims Unit has been on the air since 1999, but the squad looked quite different back then. In addition to Stabler and Benson's inimitable duo, there was also Detective John Munch (Richard Belzer), his first partner, Detective Monique Jeffries, and Captain Don Cragen (Dann Florek), who reprised his role from the original Law & Order, which aired from 1990 to 2010.
Law & Order: Special Victims Unit main cast:
In addition to the show-stopping regular cast of Law & Order: SVU, the series has also had many notable guest performances. In fact, the crime drama has launched many emerging stars' careers, and has also featured some of the most legendary talents in the industry.
Law & Order: Special Victims Unit theme song
Its classic opening lines, signature "dun dun" sound and unmistakable theme song have cemented Law & Order: SVU into popular culture, and given rise to many covers, memes and parodies.
Mike Post is the multi-Grammy and Emmy composer behind this emblematic theme song and sound, and he still earns royalties every time the "dun dun" effect airs on TV.
Are Law & Order: Special Victims Unit cases real?
Like the original Law & Order, SVU episodes are often loosely based on real-life crimes that have received media attention. However, these "ripped from the headlines" stories typically provide only a loose outline for SVU writers, and many details are fabricated for the show. By the end of each episode, a few key points are the only elements that connect the crime drama to its real-world inspiration.
Over the past 23 season, SVU has included storylines that resemble a number of real-life cases such as the Golden State Killer, Jeffrey Epstein, Gypsy Rose Blanchard, Casey Anthony, and the NXIVM cult, just to name a few.
Latest Law & Order: Special Victims Unit News and Updates