Frank Cosgrove's Daughter Lily Stole the Show on 'Law & Order' in the Three-Way Crossover Event
Who plays Detective Frank Cosgrove's daughter on 'Law & Order'? Alayna Hester made her debut on the series in the three-way crossover premiere.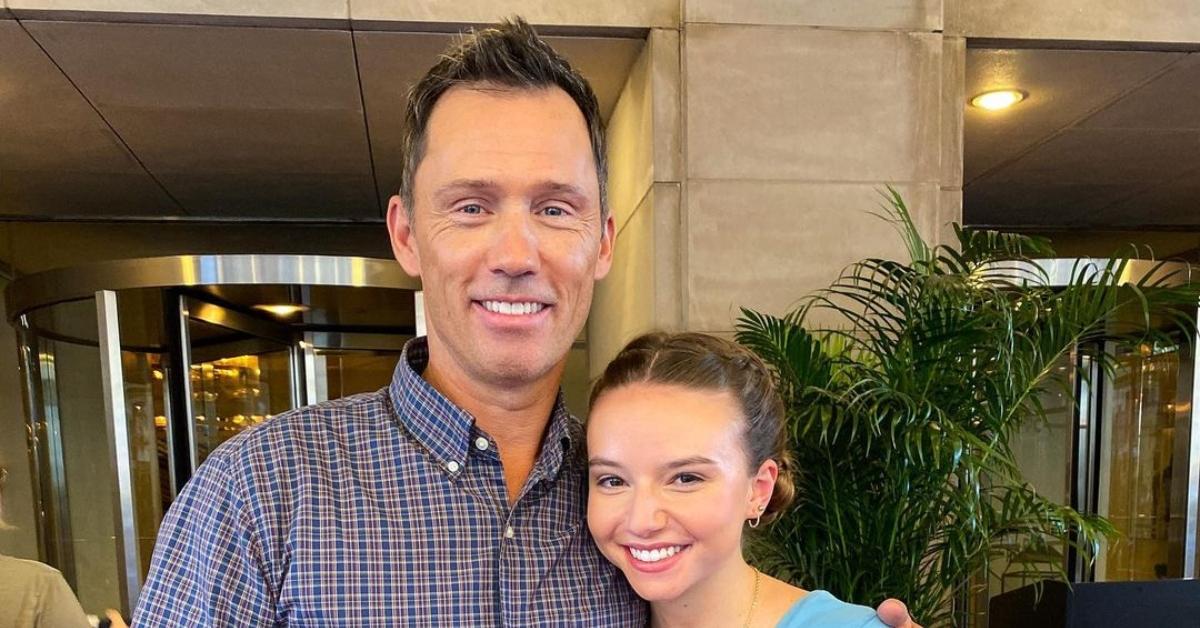 On Thursday, Sept. 22, NBC brought back not one, not two, but all three of the series that make up Dick Wolf's long-lived procedural drama franchise Law & Order.
Promos for the highly anticipated three-way crossover event teased that viewers will be greeted by more than a few familiar faces in the premiere. But there will also be a few new characters joining the franchise in 2022 — one of which is Detective Frank Cosgrove's daughter, Lily.
Article continues below advertisement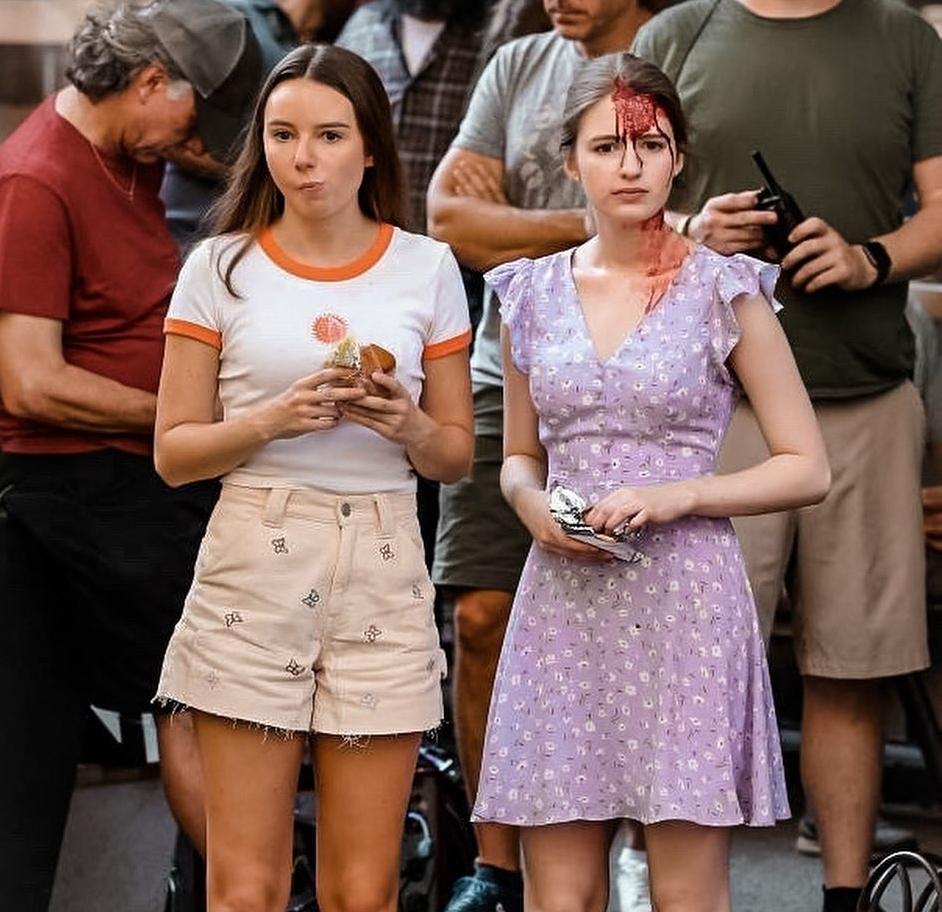 Frank Cosgrove's daughter Lily made her 'Law & Order' debut in Season 22.
Jeffery Donovan was cast on Law & Order as a newcomer when the series was rebooted in February 2022. Since then, viewers have gotten a glimpse into his backstory. And his story continued to unfold in the Season 22 premiere.
Although details about Frank's daughter were kept under wraps ahead of the premiere, teasers revealed that actress Alayna Hester takes up the mantle of Frank's daughter in the series.
Article continues below advertisement
She promoted the Law & Order crossover episode in an Instagram post that featured a series of behind-the-scenes photos. In the caption, she wrote, "Meet Lily Cosgrove, your newest addition to the cast of Law & Order and daughter of Detective Cosgrove."
"What an incredible week this has been. Words cannot describe how I'm feeling. Tune in tonight at 8 p.m. on NBC for the three-hour season premiere!"
Alayna also confirmed that her appearance in the premiere won't be her last. The actress added, "Get ready to see more of Lily this season…"
Article continues below advertisement
Meet Alayna Hester, the actress who plays Lily Cosgrove on 'Law & Order.'
At only 21 years old, Alayna isn't new to the small screen. In the past, she's starred in the Hulu series' Tell Me Lies and Dopesick. However, her road to fame came with its challenges. Long before the actress made her small screen debut, she struggled with a variety of health problems.
Article continues below advertisement
Born and raised in North Carolina, Alayna was an athlete until her lung collapsed as a result of a medical condition called ​​pectus excavatum (per IMDb). Years later, concerns for her health worsened as she was diagnosed with thyroid cancer at only 19. Thankfully, as of October 2021, Alayna is cancer free.
It was actually her cancer diagnosis that made Alayna realize her passion for acting. In an interview with Bladen Online, she shared, "After experiencing so much pain, I realized life is too short … you must do what you really want to do."
Article continues below advertisement
Lily joined the story in a less than wholesome way.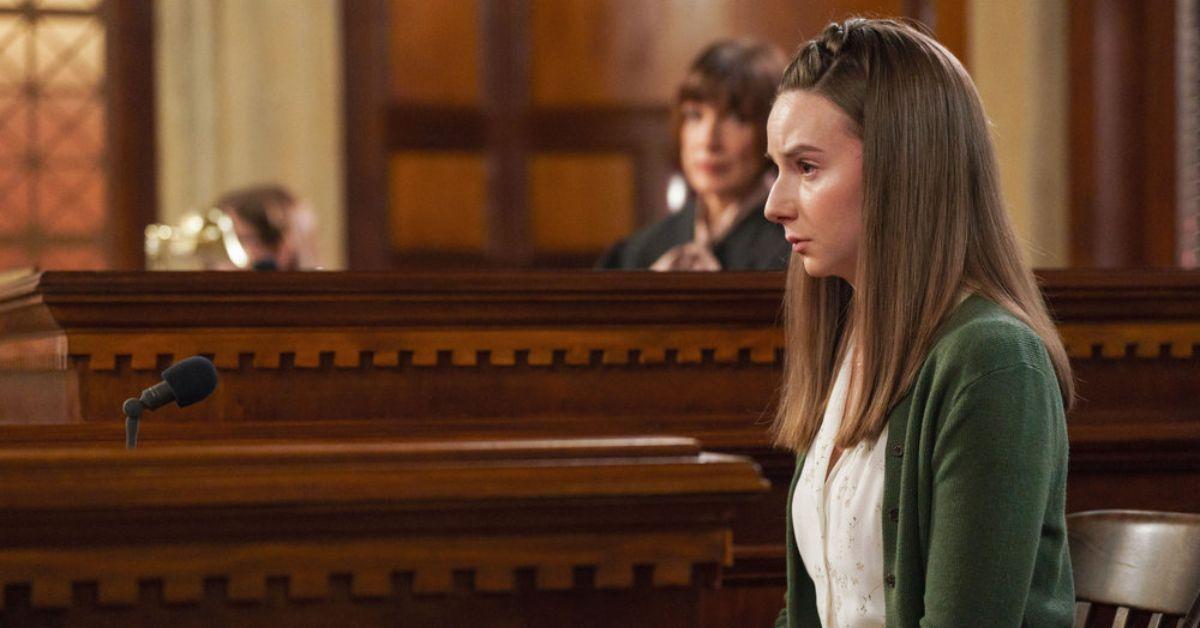 When a businessman turns up dead, Frank finds out that Lily actually knew his daughter. This puts both Frank and Lily in a very difficult situation and Frank has to navigate it carefully. It turns out that both Lily and the victim's daughter, Sophia, spent time together on a school retreat.
This retreat was full of secret sharing, according to Lily. The students use it as a time to vent about some serious issues like abuse, suicidal thoughts, and more. Sophia admitted that her father abused her. It was up to Lily to give testimony to what she heard, especially because Sophia wasn't ready to talk about it.
Article continues below advertisement
This has given Alayna a very emotional and very sensitive debut to the show.
You can see Alayna on new episodes of Law & Order, airing on Thursdays at 8 p.m. EST on NBC.
If you or someone you know is experiencing domestic violence, call the National Domestic Violence Hotline at 1-800-799-7233.