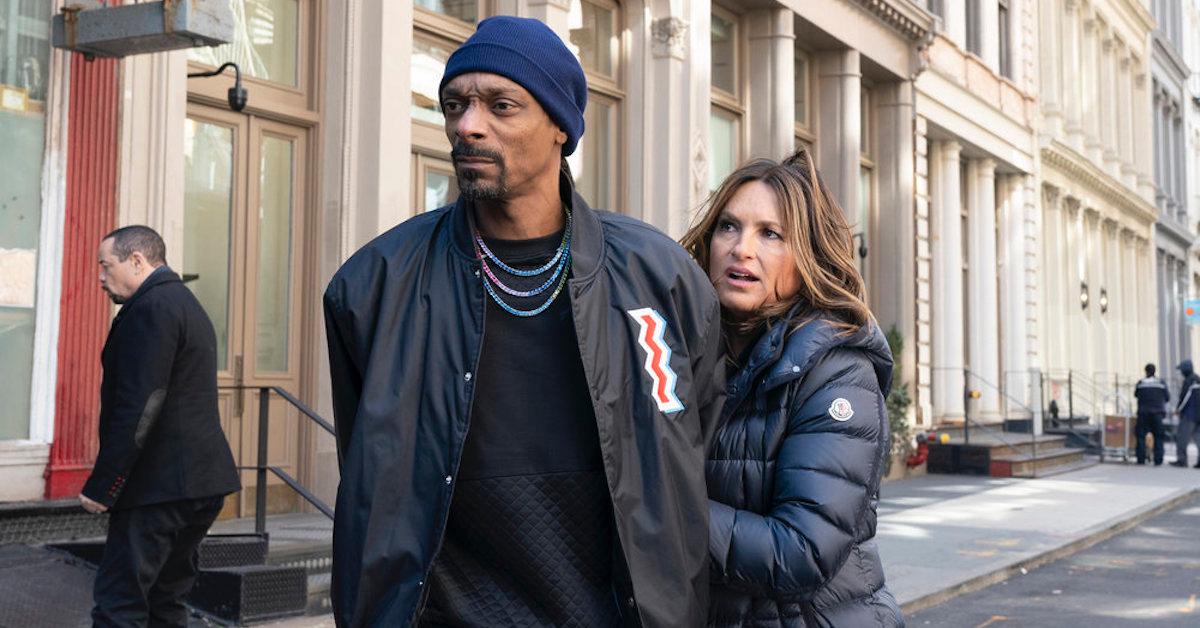 The 21 Best Guest Stars to Appear in Every Single Season of 'Law & Order: SVU'
There are so many episodes of 'Law & Order' that it can be hard to know what to watch. Keep reading for the best guest star cameos in 'SVU.'
Over the years, Law & Order: Special Victims Unit has had a veritable who's who of famous guest cameos.
Some of the industry's biggest stars got their start on the show and the long list includes Oscar winners and famous musicians, as well as actors from your favorite movies and TV shows.
But with 21 seasons and over 450 episodes, even the most die-hard SVU fans can forget some of these more memorable performers.
Article continues below advertisement
The best 'Law & Order: SVU' guest stars, by season.
So to refresh your memory, here's a list of the best guest stars on SVU, some of whom commit heinous crimes and others who have the crimes committed against them. Dun dun!!
Season 1: Reverend Al Sharpton (Episode 6, "Sophomore Jinx")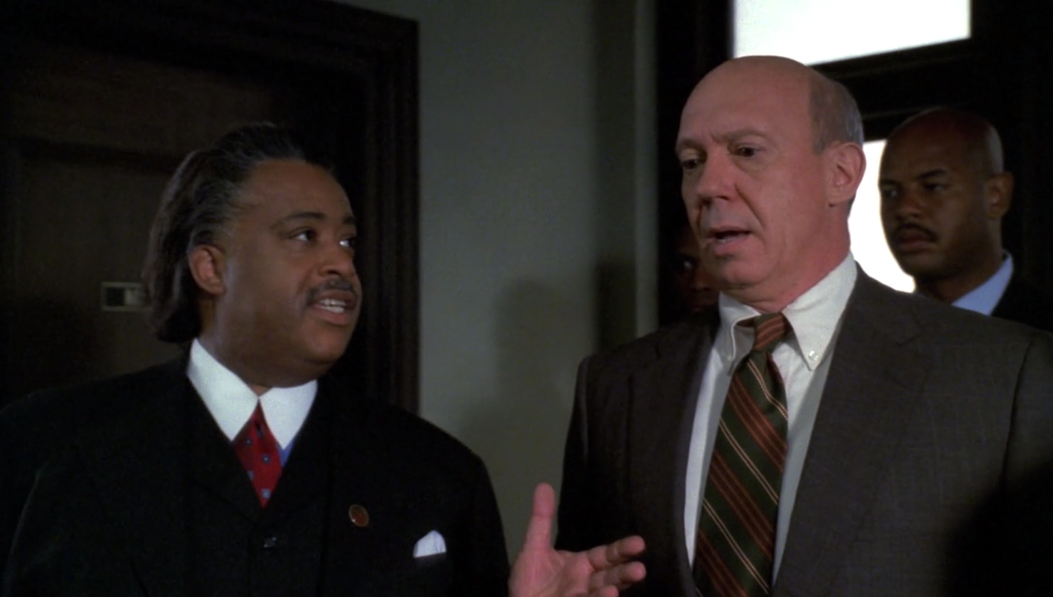 You would think that a show would need to establish its credentials before having the pull to get a cameo by none other than Reverend Al Sharpton, but Law & Order: Special Victims Unit came out swinging for the fences with their Season 1 guest stars.
The reverend plays himself in the episode as Benson and Stabler investigate a female student's murder at a local college.
Season 2: Hayden Panettiere (Episode 11, "Abuse")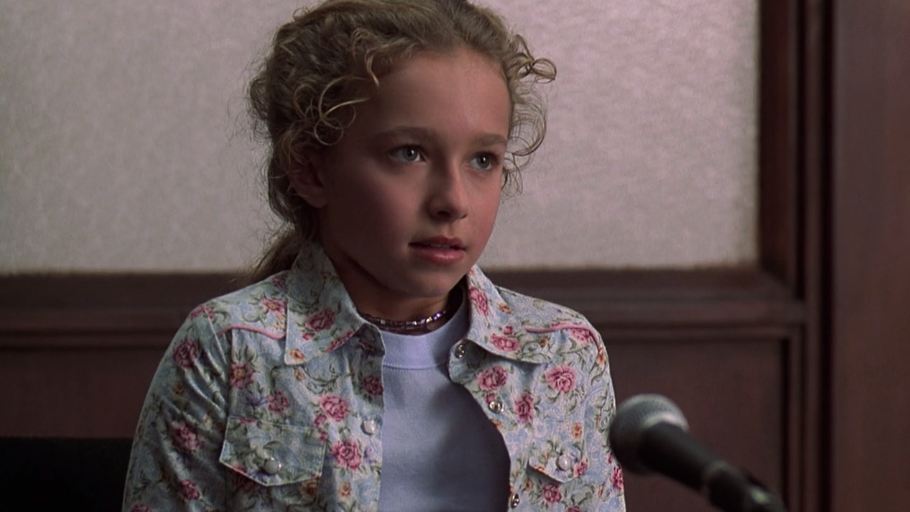 Before she became a household name, Hayden was a guest star on SVU as little Ashley. In the episode, Benson and Stabler investigate two famous singers for parental neglect after the mysterious death of their young son.
Upon further investigation, Benson also realizes that their daughter Ashley has fallen into a pattern of self-harm in an effort to gain her parents' attention. It's a sad episode for sure, but Hayden shows that her talent has been with her from a young age.
Article continues below advertisement
Season 3: Lois Smith (Episode 22, "Incompetence")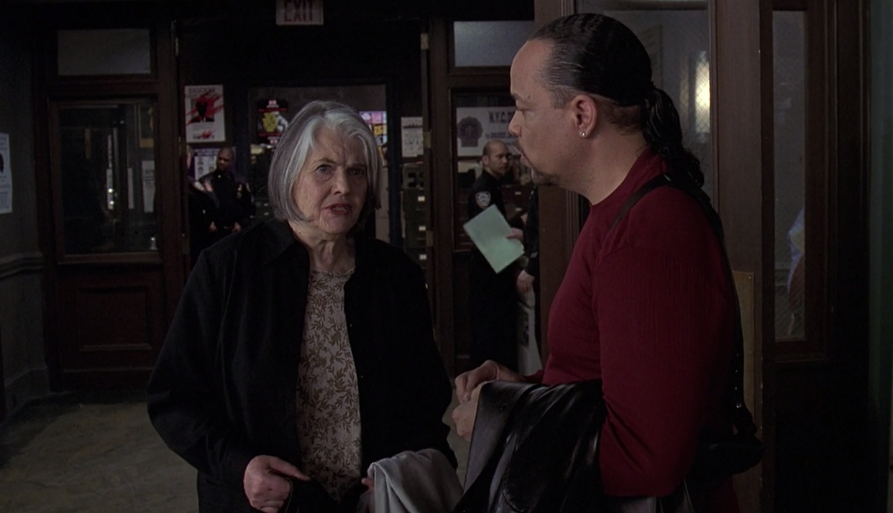 A decorated actress whose career spans seven decades, Lois Smith is known for her roles in movies like Fatal Attraction, Minority Report, and most recently Lady Bird. This character actress stars as the mother of a girl with Down's syndrome, who becomes pregnant after a rapist takes advantage of her naiveté and innocence.
However, the episode takes a turn when the daughter wants to keep her baby but the mother wants her to get an abortion, and the detectives have to get involved.
Article continues below advertisement
Season 4: Pam Grier (Episode 5, "Disappearing Acts")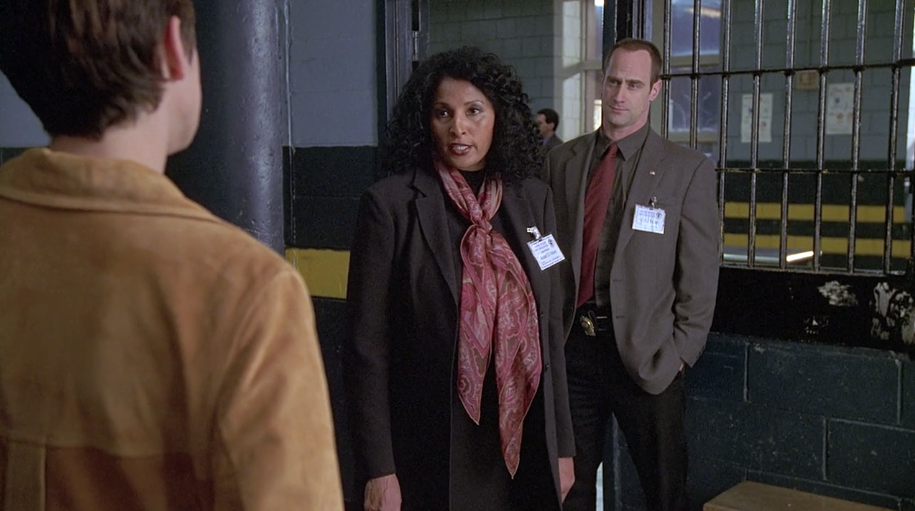 The legendary Pam Grier steps up to the plate as Agent Claudia Williams, determined to protect a father-son duo as they go into witness protection and testify against the Russian mob.
Pam also reprised her role for a Season 15 episode and won an NAACP Image Award for Outstanding Supporting Actress in a Drama Series for her work on the show.
Article continues below advertisement
Season 5: Jane Krakowski (Episode 23, "Bound")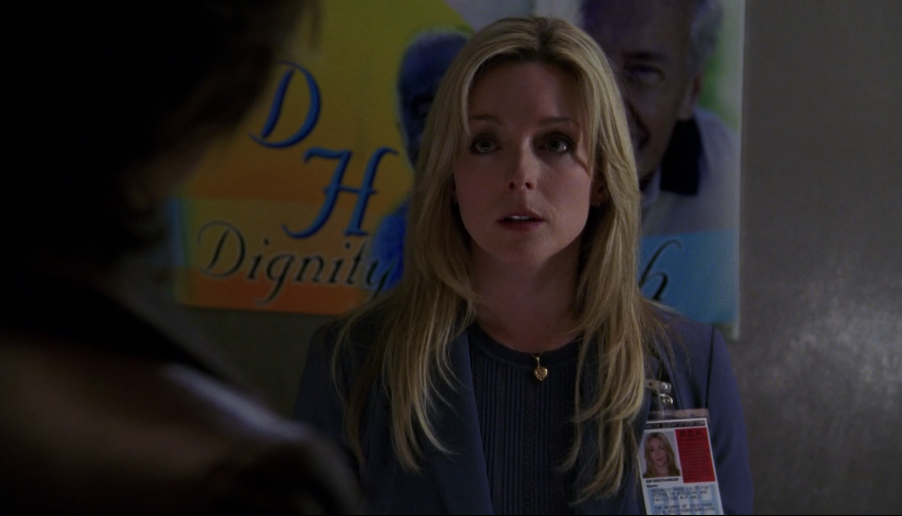 By Season 5, SVU was pulling in some big names for guest stars, but Jane Krakowski's performance as Emma was a favorite.
The actress stars as a young nurse who may be responsible for the death of several older women in her care, including her own mother. Jane always brings warmth and lovability to the lunatics she plays, but this time she adds a cold-bloodedness to the role that we've never seen from her before.
Article continues below advertisement
Season 6: Bradley Cooper (Episode 20, "Night")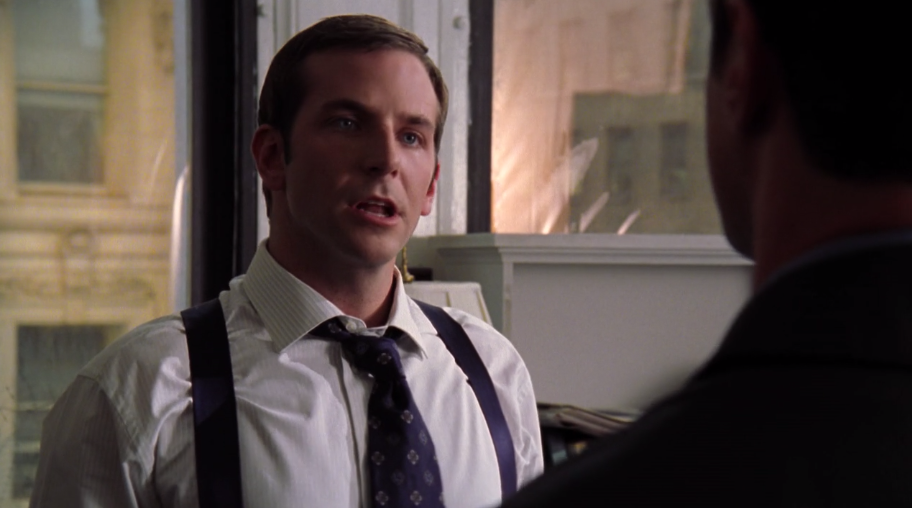 "Night" has not one, but two notable guest stars! Bradley Cooper plays a sleazy lawyer who handles the finances of a wealthy family. The detectives get involved when they suspect the son is preying on illegal immigrants who are less likely to report their crime.
Topping off the guest cast list is none other than international icon Angela Lansbury as the mother and matriarch of the wealthy, connected family who does all she can to shield her clearly guilty son.
Article continues below advertisement
Season 7: Ludacris (Episode 18, "Venom")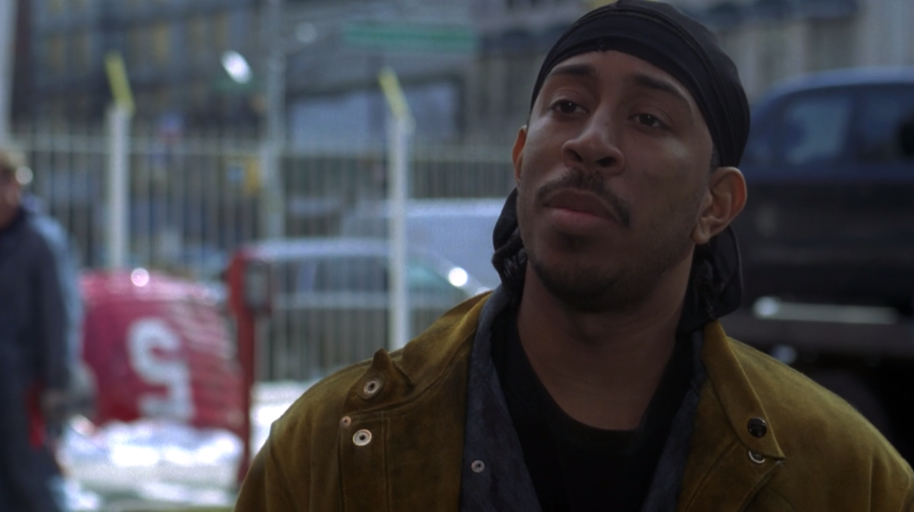 In a season that includes young Keke Palmer, Rooney Mara, and Norman Reedus, it was hard to pull a favorite, but that title deservedly belongs to Chris "Ludacris" Bridges.
Luda plays Darius, the nephew of Detective Fin Tutuola (played by fellow rapper, Ice-T) who almost gets Fin's son Ken taken down for a murder that Darius committed.
While Darius is smart enough to have his confession thrown out, he vows his revenge on the Tutuola family, allowing for Ludacris' character to return in Season 8.
Article continues below advertisement
Season 8: Bob Saget (Episode 9, "Choreographed")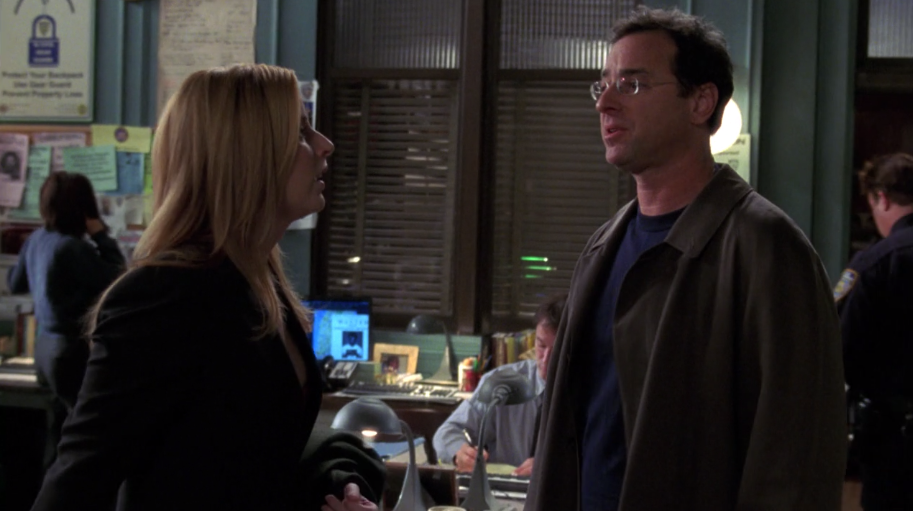 It might be weird to see Danny Tanner playing a murder suspect in SVU but Bob Saget makes for a convincing duplicitous husband. While investigating the murder of a woman found in Central Park, the detectives discover a complicated case that involves infidelity, sex, and drugs: a deadly combination.
Article continues below advertisement
Season 9: Robin Williams (Episode 17, "Authority")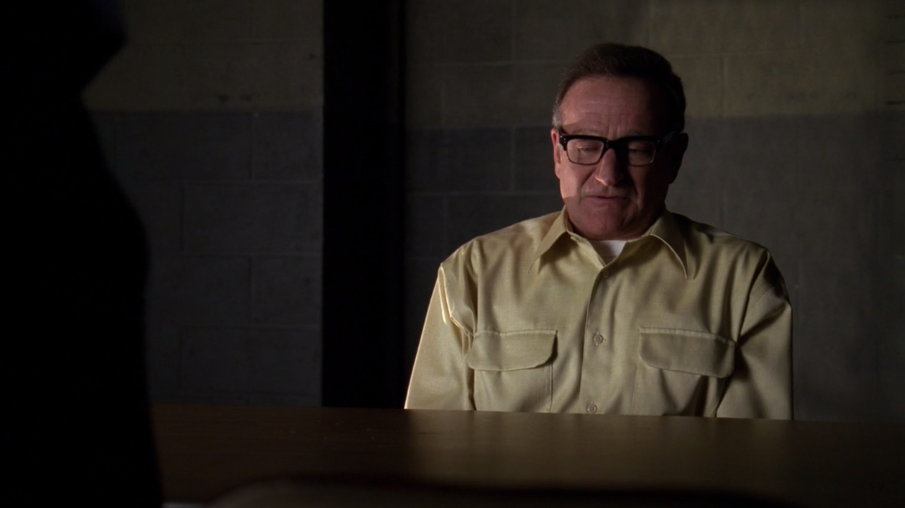 While Season 8 is a little light on A-list guest stars, Season 9 ramps it up with appearances by Cynthia Nixon, Melissa Joan Hart, and UFC fighters Forrest Griffin and Renzo Gracie.
But the best Season 9 appearance by far is Robin Williams,' who plays an engineer trying to teach the public to not trust authority, using some strange and extreme methods.
Robin's chilling performance garnered critical acclaim and an Emmy Award for Outstanding Guest Actor in a Drama Series.
Article continues below advertisement
Season 10: Hilary Duff (Episode 19, "Selfish")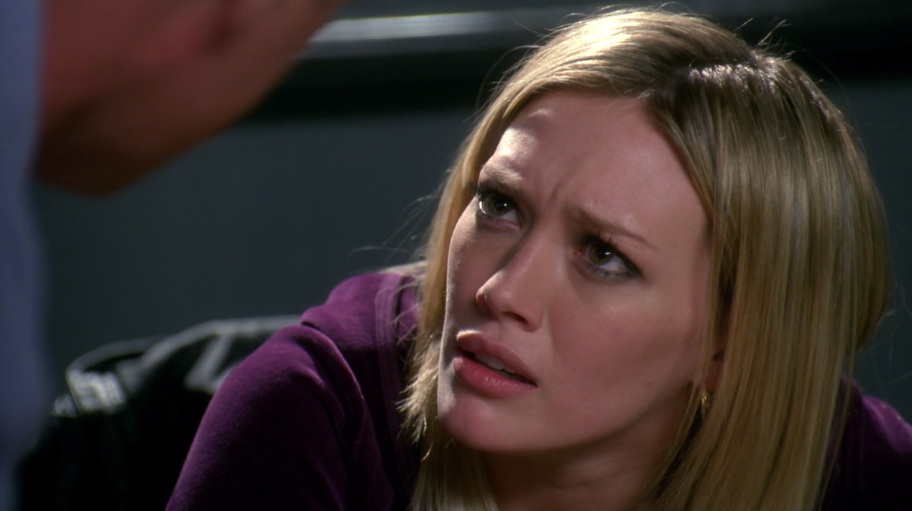 None other than Lizzie McGuire, aka Hilary Duff, guest stars in Season 10's "Selfish," in which she plays a fictionalized version of the infamous mother who killed her own infant child, Casey Anthony.
However, the episode veers into an unexpected direction and the case's actual perpetrator (spoiler alert!) turns out to be a mother who inadvertently caused the child's death by not vaccinating her own son.
Article continues below advertisement
Season 11: Kathy Griffin (Episode 13, "P.C.")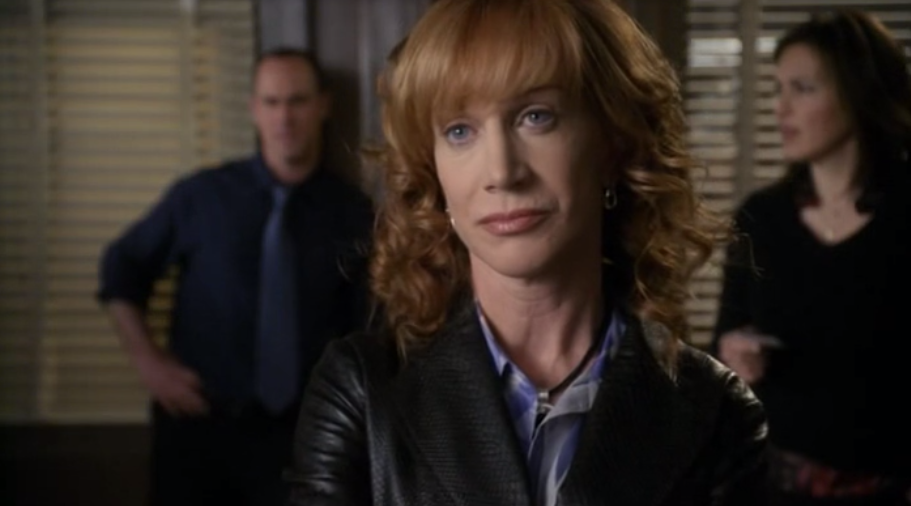 While this season has some very strong performances by guests like Sarah Paulson and Rosie Perez, one of the best episodes stars Kathy Griffin as fiery lesbian rights group leader, Babs Duffy.
Little known fact about this episode: Babs and Detective Benson were slated to share an on-screen kiss (!!!) and despite it being filmed, the kiss did not make the final cut.
Instead what we see is Babs going in for a kiss and getting rebuffed by Olivia. Steamy!!!
Article continues below advertisement
Season 12: Jeremy Irons (Episode 13, "Mask")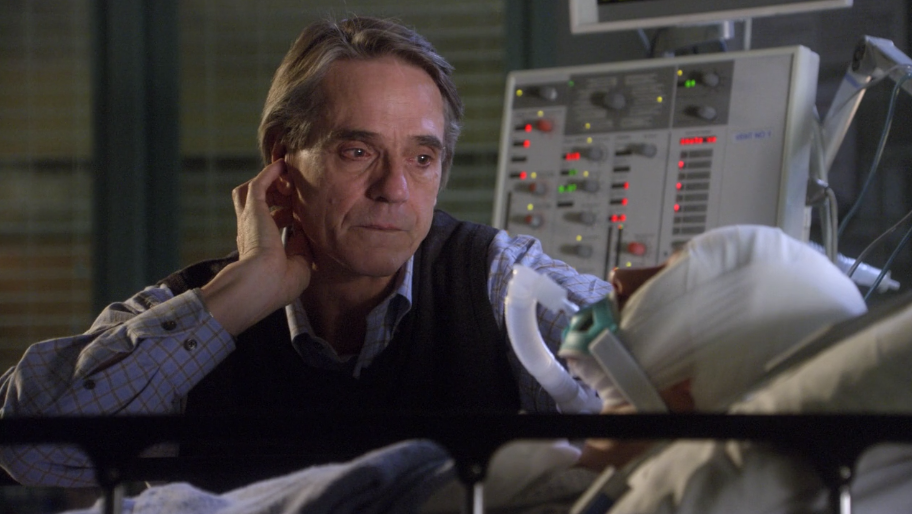 Season 12 boasts appearances by Rose McGowan, Debra Messing, and Rita Wilson but one of the strongest guest performances in SVU history comes from Jeremy Irons.
Jeremy plays Dr. Cap Jackson, the father of a rape victim with a sordid past who now works as a sex therapist. He plays the character with such nuance and empathy that Jeremy was asked to reprise his role later that season in "Totem."
Article continues below advertisement
Season 13: Martha Stewart (Episode 21, "Learning Curve")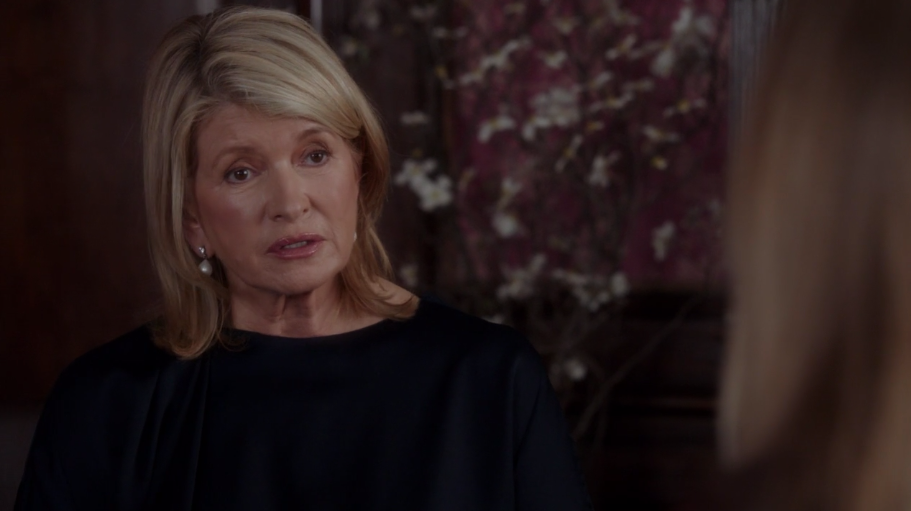 Season 13 features cameos by stars like Andre Braugher, Natasha Lyonne, and Adam Driver, so it's hard to pick a frontrunner, but "Learning Curve" wins simply based on the number of amazing guest appearances.
The episode has Martha Stewart (no introduction needed) as a private school headmistress, Tony Hale (from Arrested Development and VEEP) as a teacher accused of inappropriate behavior with a student, and Dylan Minnette (Clay from 13 Reasons Why) as said student.
Martha has since mentioned that the role hit a bit too close to home. "It was frightening work because the women detectives were very threatening," she said. "It brought back bad memories!"
Article continues below advertisement
Season 14: Mike Tyson (Episode 13, "Monster's Legacy")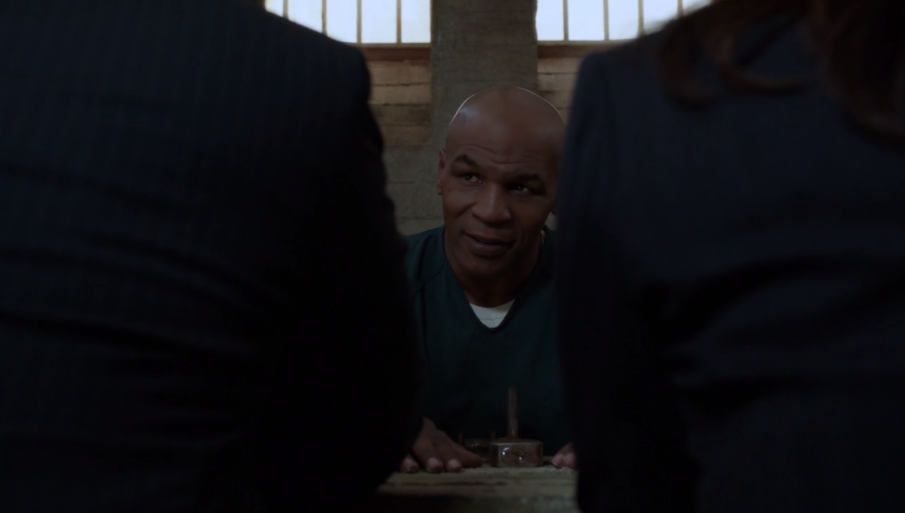 While perhaps not the best guest appearance of the season, Mike Tyson's cameo is still the most controversial casting choice of the entire series.
Mike plays rape victim Reggie Rhodes, and fans and assault survivors alike were quick to point out the hypocrisy of casting a convicted rapist to appear on the show.
Article continues below advertisement
Season 15: Billy Porter (Episode 6, "Dissonant Voices")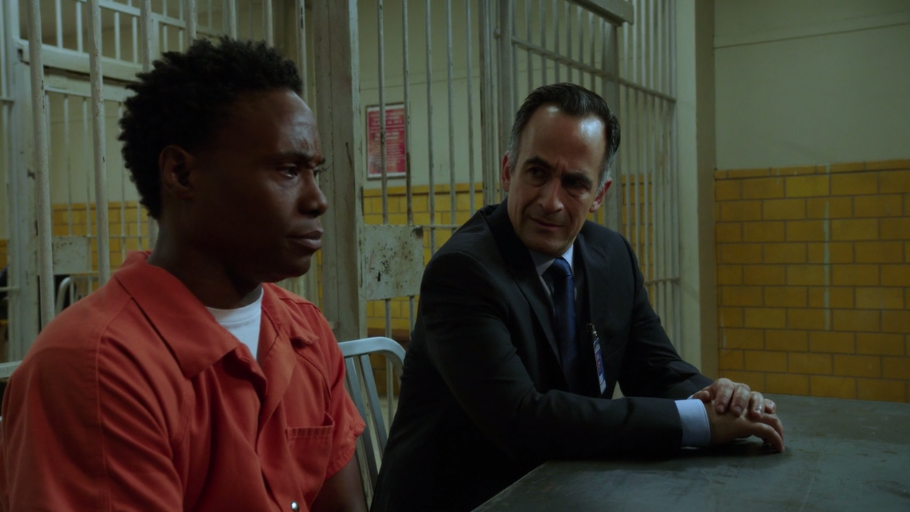 Billy Porter plays a popular singing coach who trains young girls to perform on talent shows à la The Voice.
However, the coach's career comes to a crashing halt when a 4-year-old accuses him of sexual abuse. Surprisingly, Rollins is the only one who urges the team to tread lightly before dragging the reputation of a black gay man through the mud.
"Dissonant Voices" also features cameos by Ashanti, Clay Aiken, and Taylor Hicks as judges on the singing competition show.
Article continues below advertisement
Season 16: Marcia Cross (Episode 16, "December Solstice")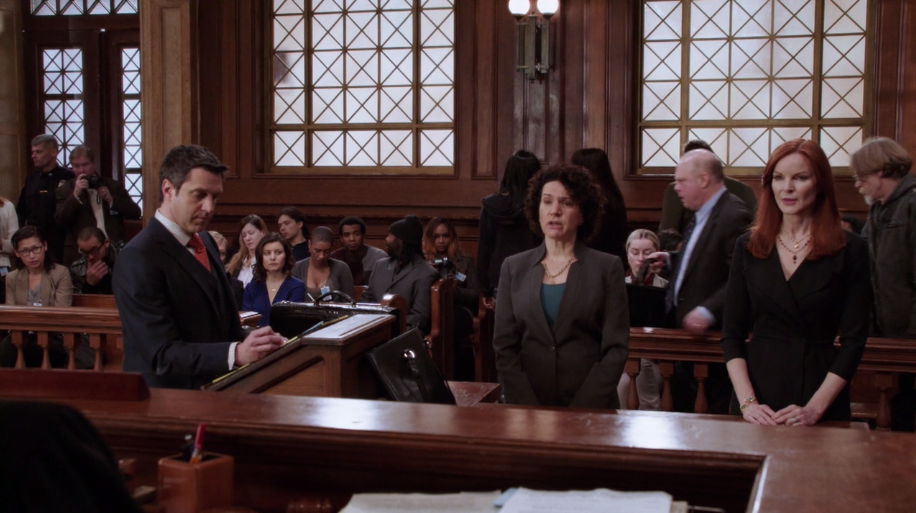 Marking her return to television after the series finale of Desperate Housewives, Marcia Cross plays Charmaine, the much younger, sixth wife of famous author Walter Briggs.
When he suffers a series of heart attacks, Walter's daughters from a previous marriage accuse Charmaine of giving him Viagra without his knowledge, so that she could sexually abuse him and become pregnant with his new heir.
Marcia delivers a terrific performance that will keep you on the edge of your seat. (Fun fact: That's Curb Your Enthusiasm's Susie Essman as her lawyer.)
Article continues below advertisement
Season 17: Whoopi Goldberg (Episode 3, "Institutional Fail")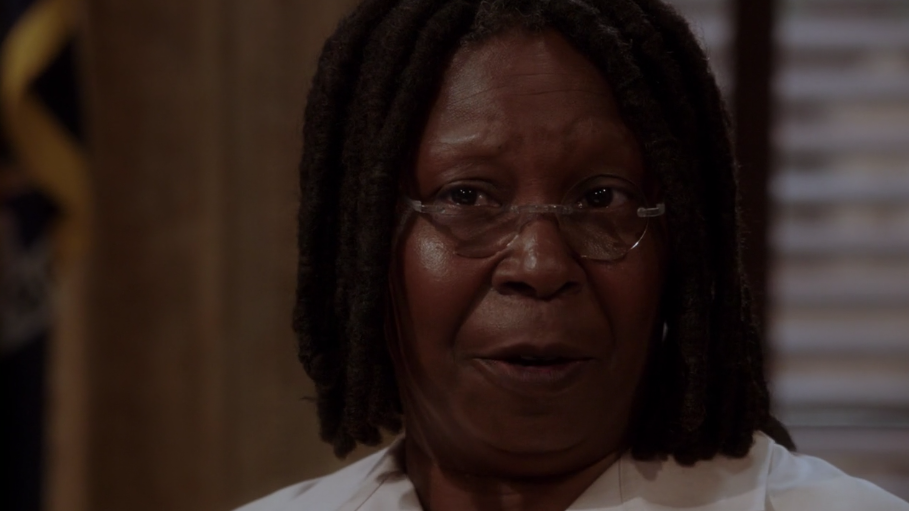 Whoopi Goldberg stars in an episode that examines institutional failures within the child protective program at the social services office.
The EGOT winner gives an impassioned speech about the taxing work that social service workers do every day while being under pressure from their superiors to reach quotas and clear cases.
Article continues below advertisement
Season 18: Anthony Edwards (Episode 5, "Rape Interrupted")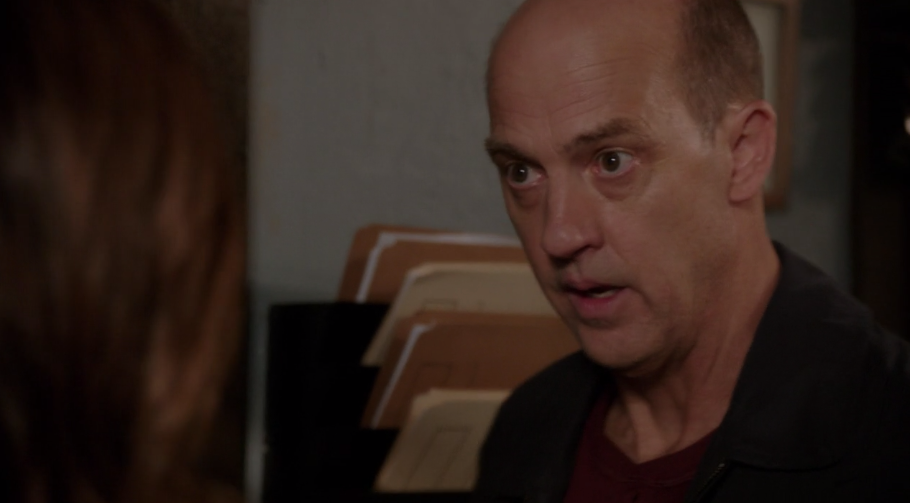 Season 18 does include a quick cameo by none other than presidential candidate and ex-vice president Joe Biden, but our favorite guest appearance was Anthony Edwards, for sentimental reasons.
Anthony is best known for his role as Dr. Mark Greene in the seminal ER and in Season 4 of ER, none other than Mariska Hargitay guest stars as his love interest, Cynthia Hopper.
We love a good reunion, and this episode gives viewers exactly that, plus a ripped-from-the-headlines case based off the Brock Turner sexual assault case.
Article continues below advertisement
Season 19: Brooke Shields (Recurring in Episodes 3, 5, 6, 8, and 9)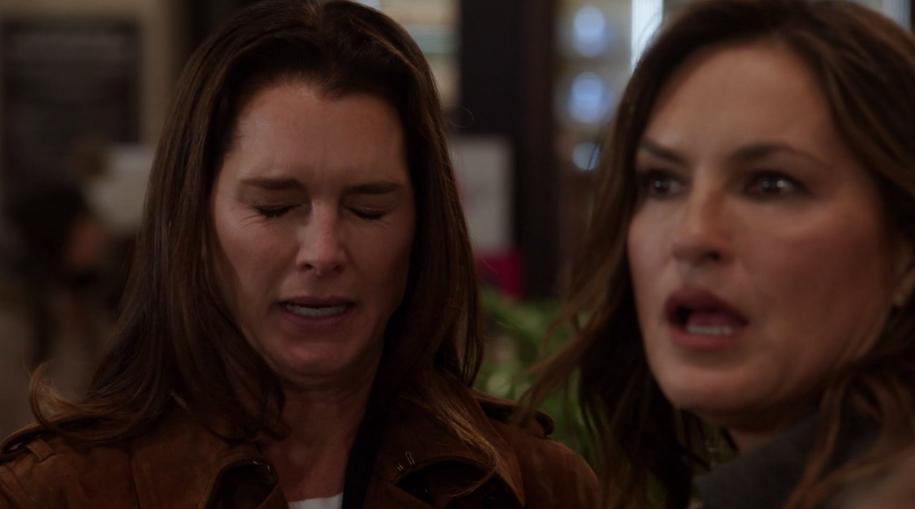 SVU blesses its Season 19 viewers with a recurring guest role from actress and model Brooke Shields.
Brooke plays complicated character Sheila Porter, Noah's maternal grandmother, who she longs to connect with — but not with the purest intentions.
Article continues below advertisement
Season 20: Snoop Dogg (Episode 22, "Diss")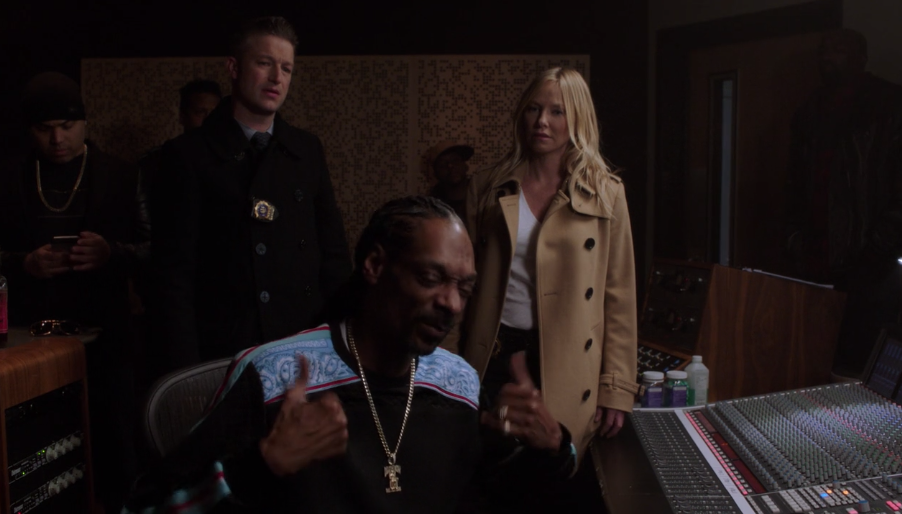 Like his BFF Martha, Snoop also guest stars on the show as rapper R.B. Banks, who gets pulled into a murder investigation when a rival rapper's girlfriend is killed.
Mariska has said that while she's usually able to keep her cool around celebrities, Snoop's cameo had her absolutely star-struck. She confesses to have teased Snoop on set, singing "D-O-Double-G in the 1PP" whenever she got the chance.
Article continues below advertisement
Season 21: Margaret Cho (Episode 7, "Counselor, It's Chinatown")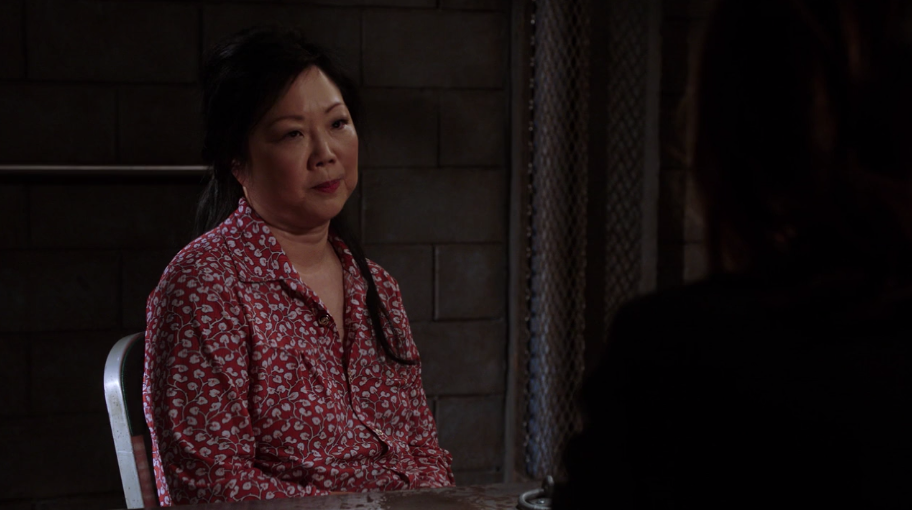 Season 21 is still going strong, but for now, our favorite celebrity appearance is Margaret Cho's cameo as Mama-san.
Margaret plays a Korean madame who gets swept up in a raid, much like real-life Li "Cindy" Yang, who managed the Orchids Spa that New England Patriots owner Robert Kraft frequented.
"Of everything I've done in my career, playing a Korean sex trafficker on your mom's fave show is probably the highlight," the comedian said.
New episodes of Law & Order: Special Victims Unit air Thursdays at 10 p.m. on NBC.