'Lizzie McGuire' Was Canceled Over Money — but Don't Worry, Lizzie's Coming Back
Why did 'Lizzie McGuire' end? We were promised so much new content from Hilary Duff, only for it to be canceled. Here's why the show ended.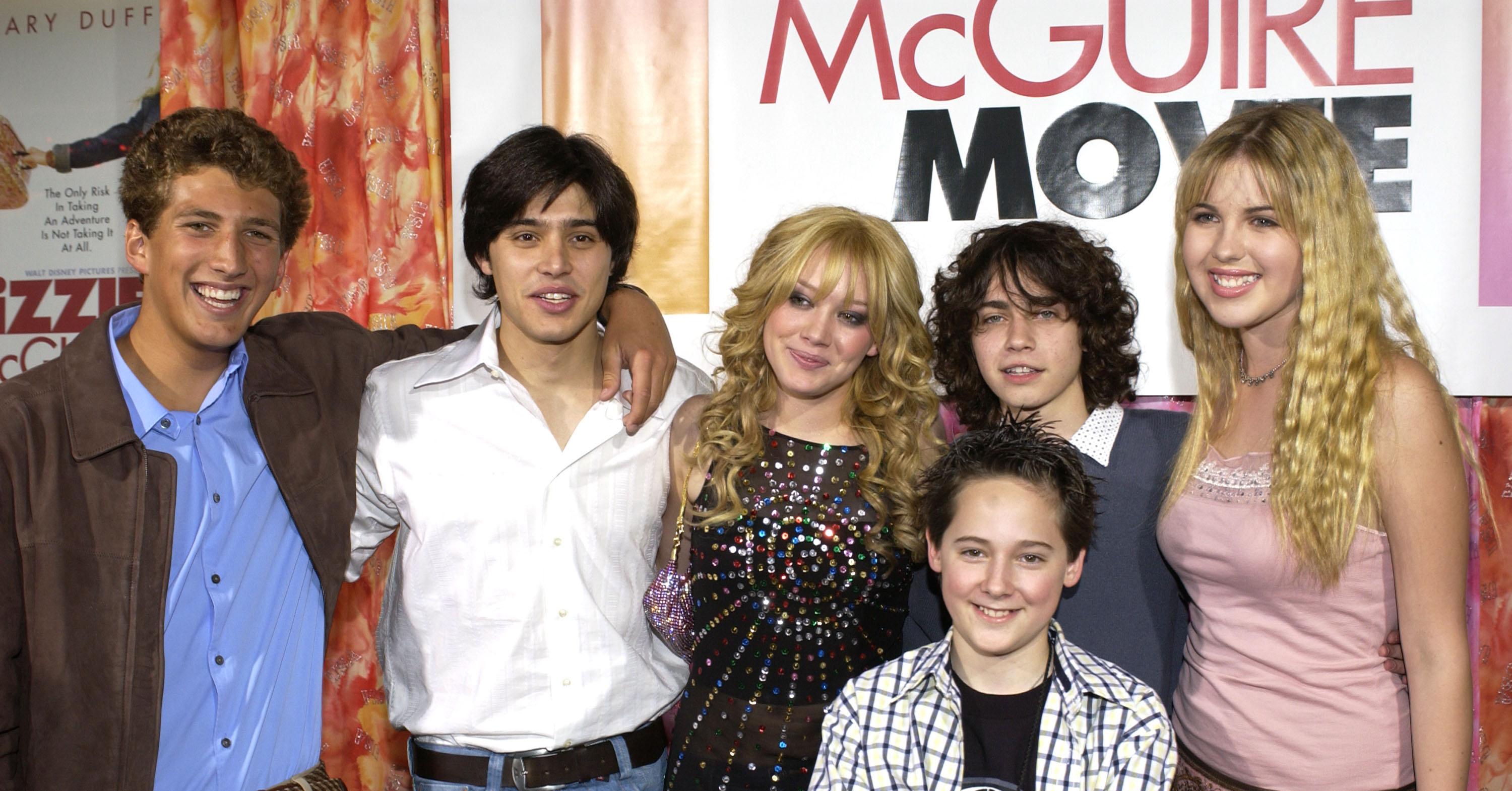 Ahh, the sweet memory of getting off the school bus, coming home to a nice snack of Dunkaroos or a handful of Bugles and turning on the TV to watch the most recent episode of Lizzie McGuire.
Hilary Duff captured us all as the fun and spunky Lizzie, who went through the everyday trials of middle school like the rest of us.
We watched her fall in love (and out of love) with Ethan, discover her own feelings for her best friend Gordo, and even take a trip to Italy in The Lizzie McGuire Movie.
Article continues below advertisement
While Hilary Duff was at the top of her game, we were promised so much more Lizzie McGuire content, including another series following Lizzie through high school and a sequel to The Lizzie McGuire Movie. But those dreams were canceled back in 2003, two years after Lizzie McGuire first aired.
Even though the show was Disney Channel's highest-rated show with a budding franchise in the works, why was it canceled?
Article continues below advertisement
Why did Lizzie McGuire end? Hilary's mom, Susan, says that it was about the money.
In an article published by Entertainment Weekly back in 2003, just as the new series and movie sequel were canceled, Hilary's mom, Susan, talks about how they made the decision to leave the franchise after an inadequate deal from Disney.
"We weren't feeling the love," Susan said. "They weren't giving Hilary the respect she deserved." Which is why they made the decision to pull their daughter from the show.
Susan said that Disney wasn't offering Hilary enough to continue to shoot the show. Disney's final offer was $35,000 an episode for the spinoff series following Lizzie through high school, but Susan claims other companies were offering six-figure prices per episode instead.
Susan had also requested a large bonus paid upfront for Hilary's participation in The Lizzie McGuire Movie sequel, which Disney declined.
Article continues below advertisement
After the standstill of negotiations, Disney pulled the offers off the table, canceling the plans to continue the franchise.
"We tried very hard to close a deal on the Lizzie McGuire sequel. We think Hilary is very talented and we very much wanted to stay in business with her," an exec for Buena Vista Motion Pictures Group told Entertainment Weekly at the time.
Article continues below advertisement
But there's a new reboot in the works.
Amid the current nostalgia train that most movie and TV execs are on, there's going to be a new reboot of Lizzie McGuire, this time following a 30-year-old Lizzie as she starts her career in Manhattan.
We don't know too much about the show or who from the original cast will be back, but there have been some sneak peeks flittering around Instagram lately.
Hilary shared a photo of her on the set of the shoot, and can we just say, what a style icon. The Disney Plus account also shared their own shot of Hilary carrying a stuffed alpaca through the city.
"Alpaca your bags! #LizzieMcGuire, an original series coming soon to #DisneyPlus, is heading to the Big Apple for the next chapter in Lizzie's story," the caption read.
The show will be an exclusive to Disney's new streaming service, Disney Plus.