Haylie Duff May Finally Make a Return to Hollywood (EXCLUSIVE!)
With 'Lizzie McGuire' coming back, you may be wondering what happened to Haylie Duff. I had the chance to sit down with her to discuss her whereabouts.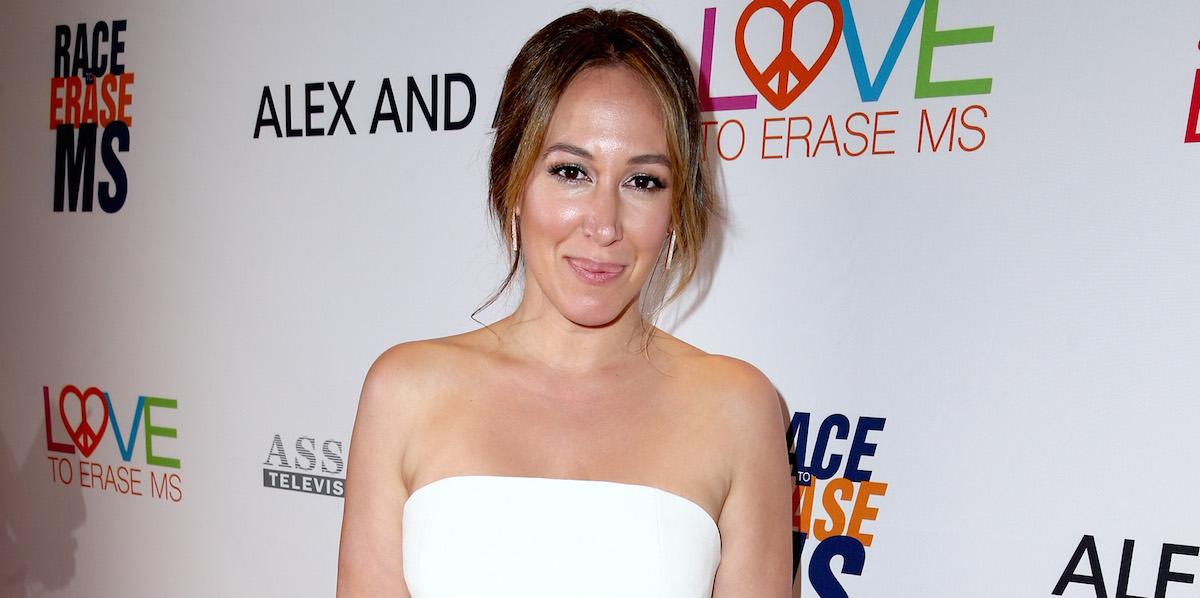 You may have noticed that Hallmark Channel goddess and Napoleon Dynamite's popular girl, Haylie Duff, has been totally MIA these last few years. But I was able to sit down with her during the Eggland's Best Better Family Meals Program launch to discuss her whereabouts, goals, and whether or not she'll get back into Hallmark movies.
So, what has Haylie Duff been up to lately? She's been very busy, and although she took a step back from acting, it seems like she might be ready to get back into it.
Article continues below advertisement
What happened to Haylie Duff? She's been super focused on pursuing her cooking passion.
Haylie started cooking about eight or nine years ago, after her mom "shamed her," in regards to her sub-par cooking abilities.
That was when the Material Girls actress decided to start a blog called Real Girl's Kitchen, where she was able to document her successes and failures while learning to cook.
Eventually, Real Girl's Kitchen turned into a cookbook, and then a Cooking Channel show. Check out the clip from the show, below.
Article continues below advertisement
"I just never really thought about cooking or food as being part of my life," Haylie tells me. "I grew up in a family that cooks, so that's really why I started Real Girl's Kitchen. It's been like, the craziest thing — I turned out to be a pretty good cook."
Article continues below advertisement
And while she doesn't have a favorite thing to cook, Haylie says she's happy to make anything as long as it doesn't involve baking. "I just can never get right. My mom said its because I can't follow directions... in life or in the kitchen."
She took a step back from her cooking show, however, to take care of her family.
Haylie has been engaged to fashion entrepreneur Matt Rosenberg for several years and together, they have two daughters: Ryan and Lulu. Haylie says the reason she's no longer on the Cooking Channel or in countless Hallmark movies every Christmas is because she's busy taking care of her kids.
But she's still able to pursue her passion for cooking by making sure the family sits down for a family meal every night.
Article continues below advertisement
"In my family, something I feel like we talk so much about is, 'how do we get more family time together, how do we get around a dinner table?' You know, Matt's running here, I'm running there... after school activities with everybody... it's hard to wrangle everyone together," she tells me.
"I'm really trying to instill good healthy eating habits with my girls, because they're so little," she says. "My mom was always really good about that growing up."
Article continues below advertisement
We haven't seen Haylie on the Hallmark Channel lately, but she seems ready to get back into it.
"I've mostly stepped away from everything a little bit because I was having a baby. Knock on wood it'll be my last baby... I think so!" Haylie says, laughing. "I really wanted to enjoy that time with them."
"I will do [movie acting] again. I just needed to take the time to be a mom and have my family, and I feel very fortunate that I've been able to do that... Now I'm ready to get back to work again."
So... fingers crossed for a Hats Off to Christmas sequel, right guys?
And since news of the Lizzie McGuire reboot was only unleashed last month, picking Haylie's brain about it was practically inevitable. Although she doesn't know too much about it, she tells me she was helping Hilary investigate Lizzie McGuire alums, to see who might be able to make a cameo in the new series.
Article continues below advertisement
"I know they were reaching out to cast members to see who was gonna come back — fingers crossed for Gordo!" Haylie laughs.
"Hilary and I did a little searching of people on Instagram to see what their life was like these days. But other than that, I don't really know anything about it."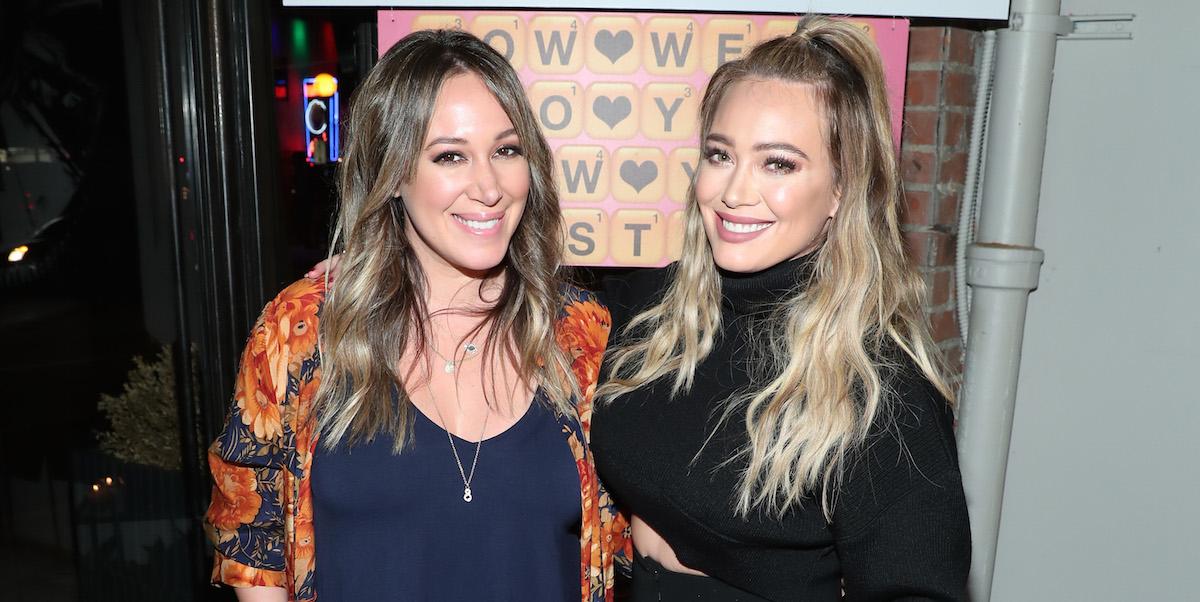 While Haylie's TV and movie career has been on hold for quite a while, it seems as though she's ready to get back into all of it. Maybe a Material Girls 2 is in the works? Perhaps more episodes of Real Girl's Kitchen?
I love seeing both of the Duff sisters getting back into acting. Between Haylie's goals to return to Hallmark movies and the Lizzie McGuire reboot, I feel like I'm in a beautiful 2000's time warp.