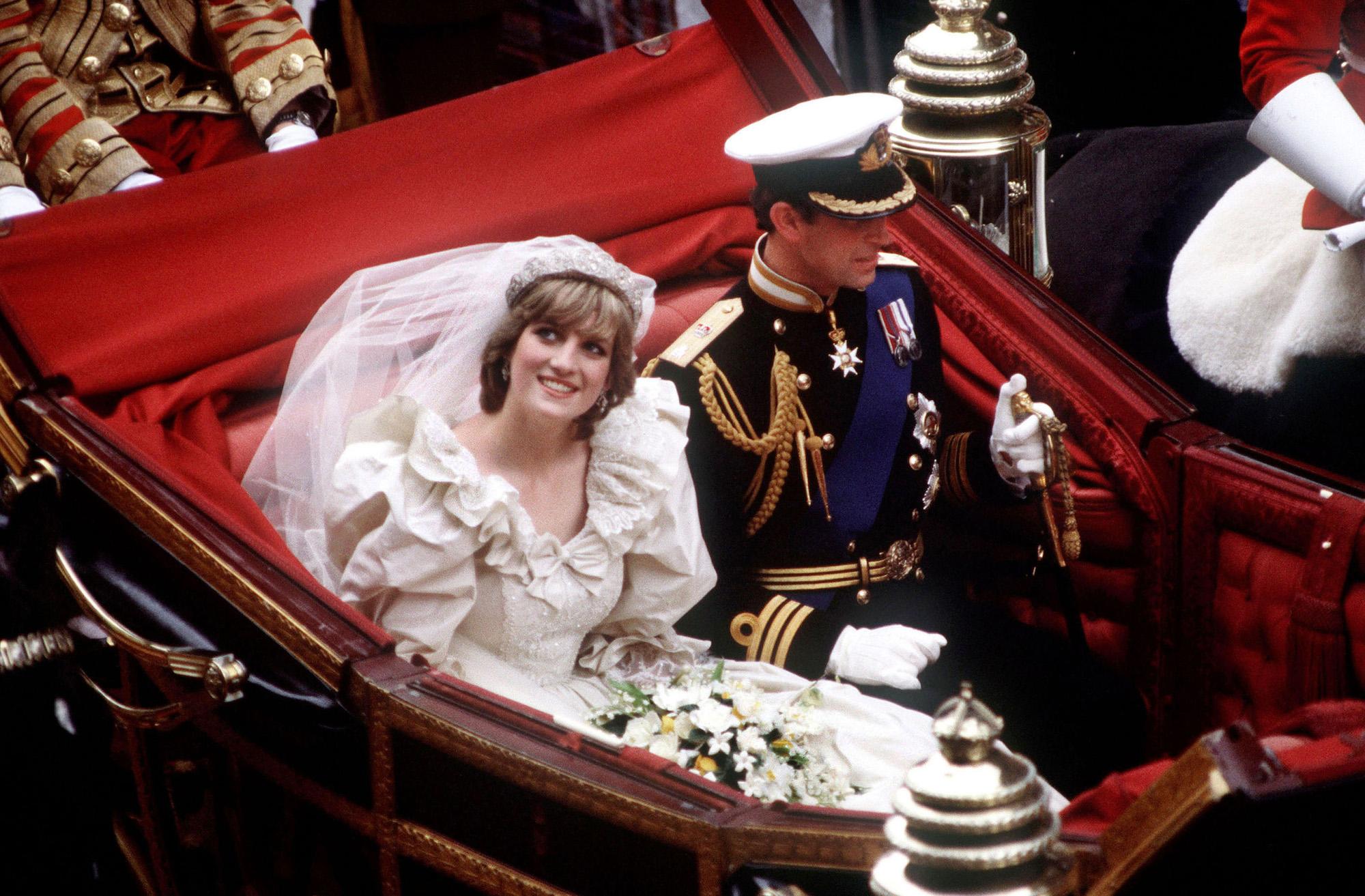 These Celebrity Wedding Disasters Prove Money Can't Fix Drama
It's nearly impossible to have a wedding day free of the occasional drunk uncle or ripped bridesmaid dress. And when you're a celebrity, you have to imagine, the pricier the wedding, the higher the stakes for disaster. It could be something as simple as flubbed lines during the vows, or it could be Mother Nature showing she doesn't discriminate against A-listers. Either way, these celeb wedding mishaps should offer you some sense of comfort about the pitfalls of your own big day.
Article continues below advertisement
John Legend and Chrissy Teigen
John Legend and Chrissy Teigen are basically the Internet's wacky mom and dad, a love that knows no bounds and spares no roasting. And though their Lake Cuomo wedding was beautiful, it was not without a touch of wackiness and drama. Apparently, storms in Ohio delayed some of Legend's family from getting to the ceremony, and pushed the wedding ceremony back for hours.
So how did the rest of the wedding party deal? "They had cocktails for four hours!" Teigen told Martha Stewart Wedding. Honestly, could be worse.
Freddie Prinze Junior and Sarah Michelle Gellar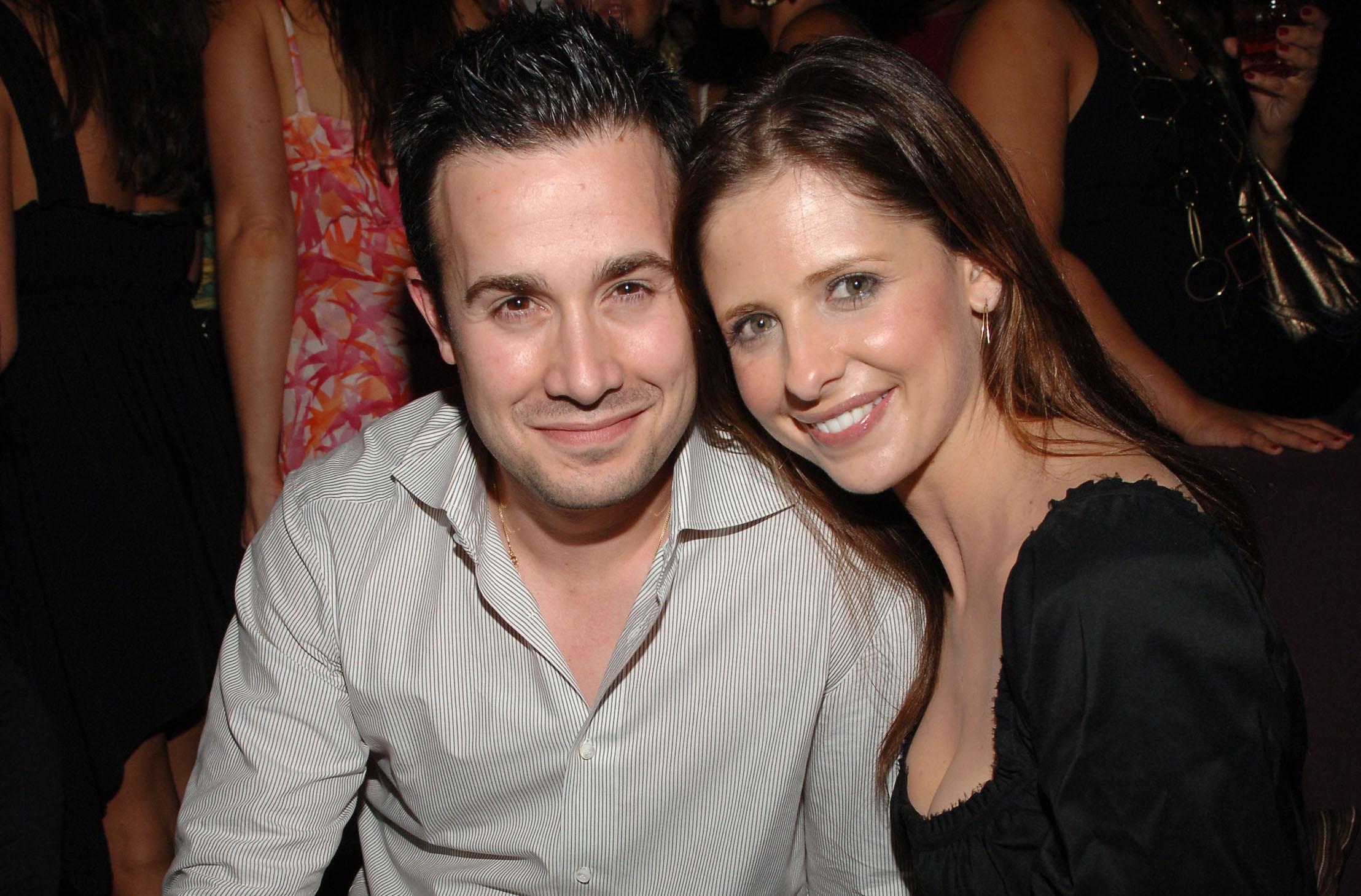 SMG and Freddie Prinze Junior take your rain delay and raise it a hurricane. The pair held their destination wedding in Jalisco, Mexico, but the beachside ceremony had to be moved into the villa Sol Del Oriente when Hurricane Hernan interfered. And just as the guests were heading home, a 4.6 earthquake hit. But natural disasters, be damned, the unshakable couple have been going strong for 16 years.
Article continues below advertisement
Mario Lopez and Ali Landry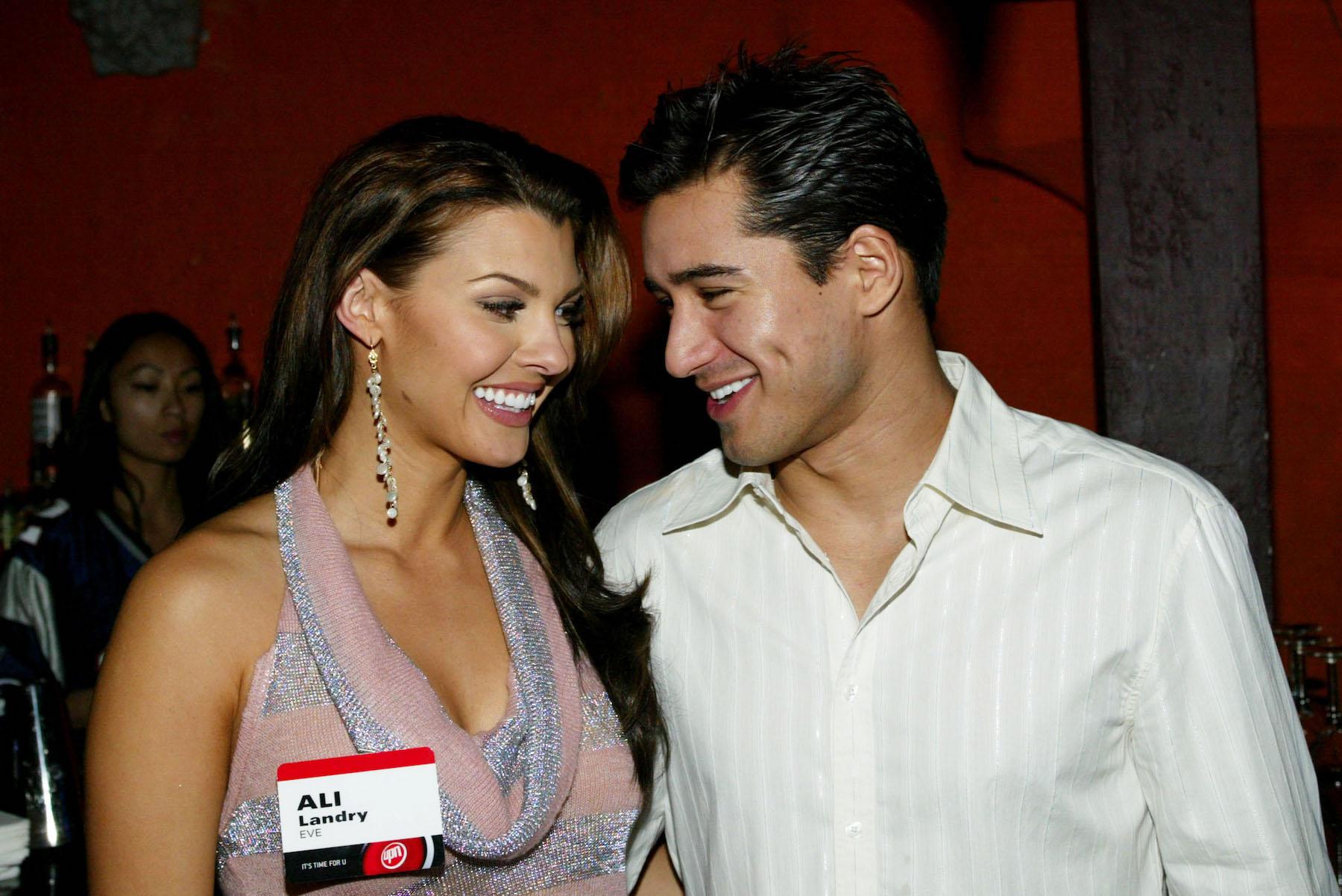 Mario Lopez and Ali Landry had their marriage annulled two weeks after their wedding, and she spilled the tea on the Wendy Williams Show. Turns out, Landry was hearing whispers that her fiancé had been unfaithful just days before the wedding. And she had to stuck it out anyway.
"All of my family was flying in -- it was a destination wedding -- and I really should have put the brakes on it at that point, but I was afraid," she shared. Landry then mentioned her fears to a friend, who convinced her to taps Lopez's phone.
"I was like, 'I don't want to tap a phone! I can't believe I'm doing this.' [But] she did, and right after the honeymoon I started getting phone calls from these girls," Landry said. "I confronted him and he still -- to this day -- denied it and never apologized. It was horrible."
Article continues below advertisement
Ryan Reynolds and Blake Lively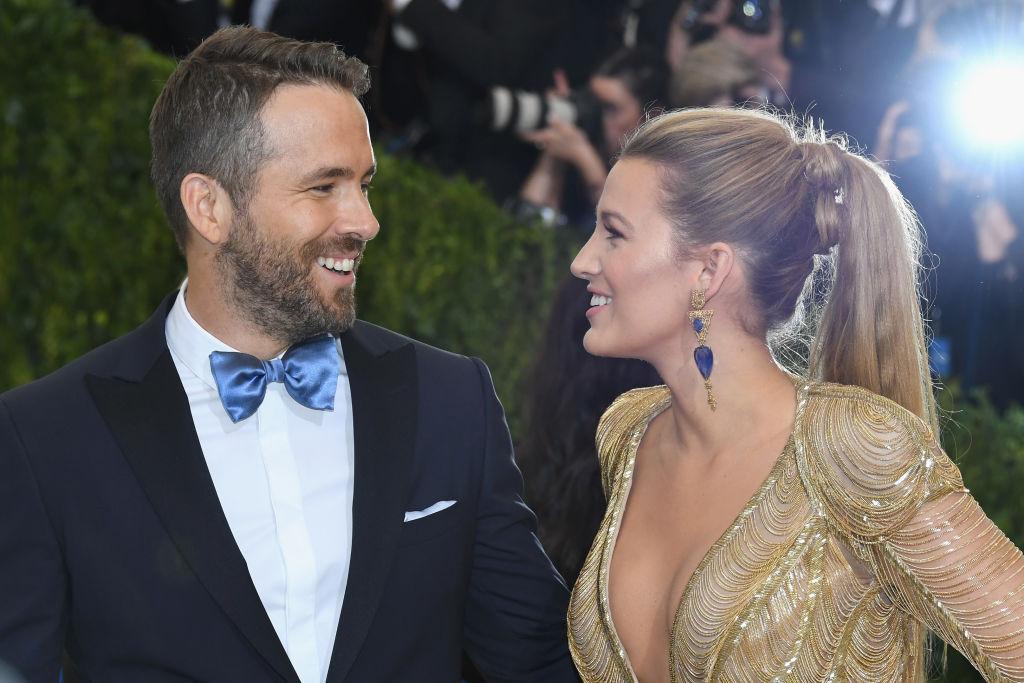 Ryan Reynold and Blake Lively's 2012 wedding was lit...on fire. Like in a literal, set-fire-to-the-wedding-dress way. "I get really frustrated when something goes wrong," Lively told Vogue. "For example, my wedding dress. Florence Welch was singing at the reception, and they brought out these sparklers, and I'm watching her sing. I look down and my wedding dress has a big burn mark from one of the sparklers. Right on the front! And it was just so heartbreaking to me."
Reynolds luckily had a positive twist on the "beautiful" burn mark. "And he said, 'You'll always remember that moment with Florence singing and the sparklers. You have that forever, right there, preserved,'" Lively said. "Now that's my favorite part of the dress."
Cute, but I'd personally throw a fit if I'd burnt my wedding dress. God, rich people.
Article continues below advertisement
Nicky Hilton and James Rothschild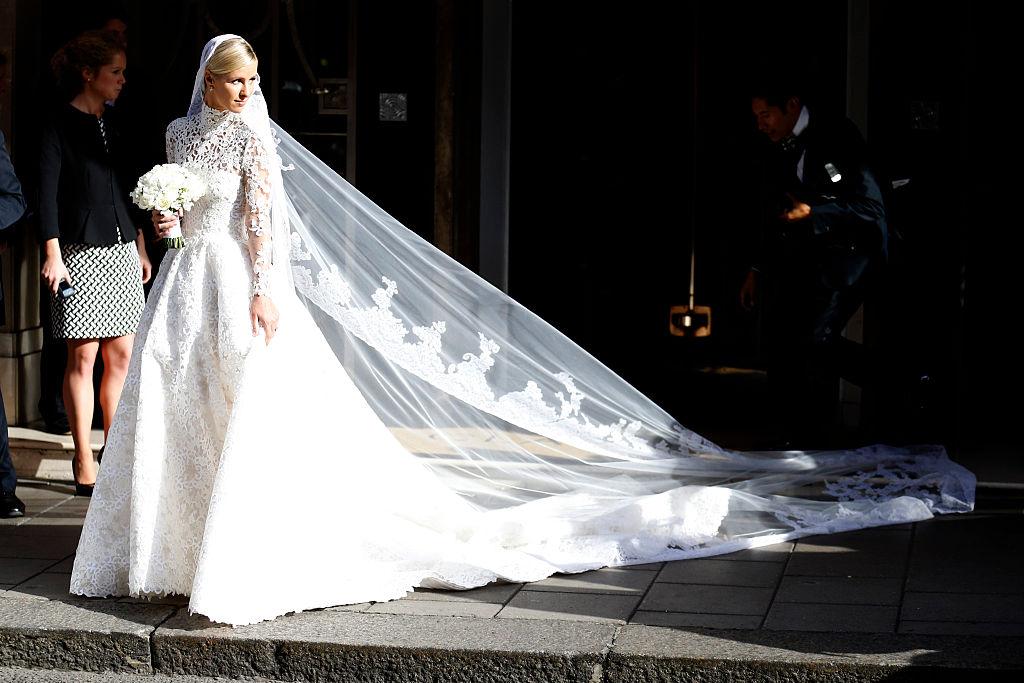 Nicky Hilton had her own wardrobe malfunction on her wedding day. Dressed in high-necked lace, Hilton was the picture of bridal perfection when she rolled up to Kensington Palace. And no doubt she was a vision when the silver bentley that chauffeured her rolled over her wedding veil, trapping her like a rat. Oh my GOD.
After several tense minutes, someone was able to free Hilton and she married James Rothschild without any more major hitches.
Article continues below advertisement
Hilary Duff and Mike Comrie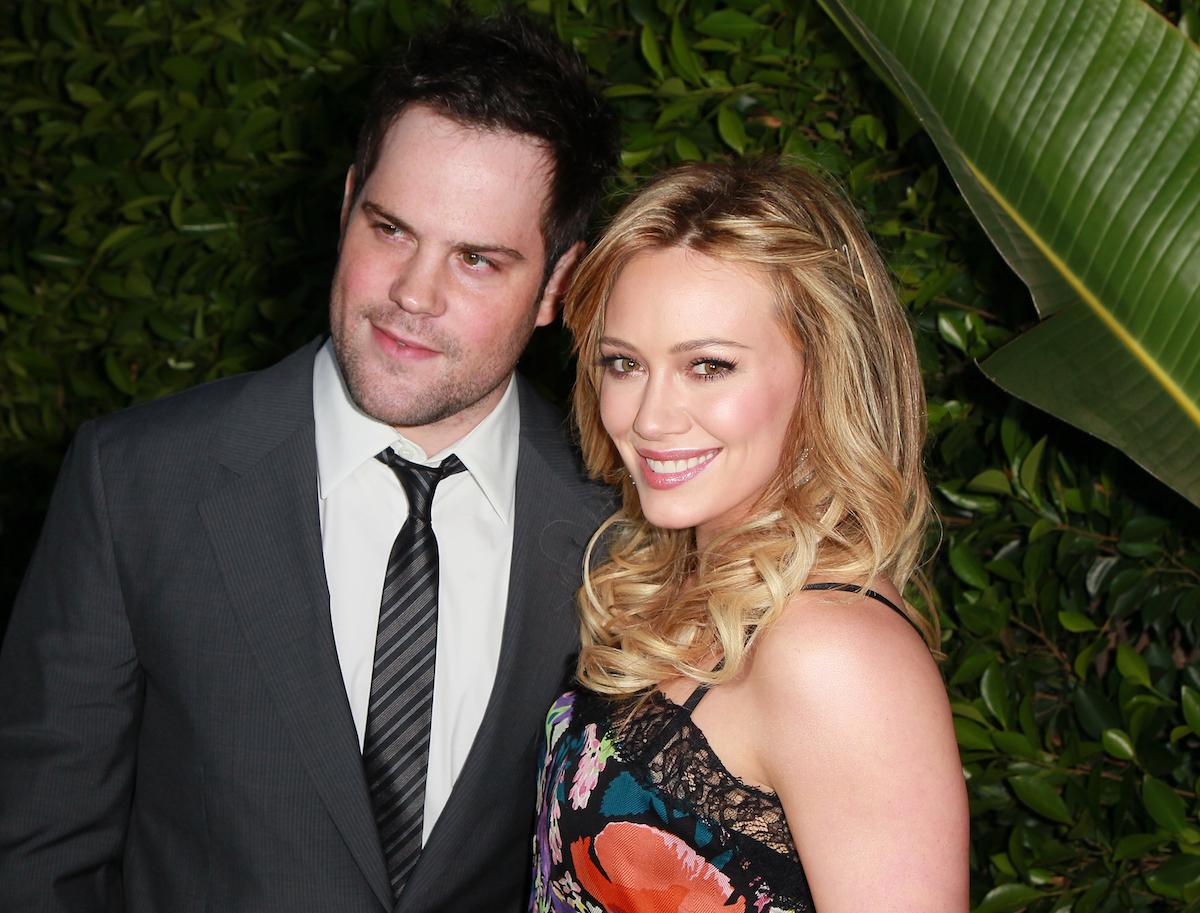 Believe it or not, a bagel almost ruined Hilary's Duff's 2010 nuptials to Mike Comrie. "The beginning part of the day I lost my tooth," Duff shared on the Ellen DeGeneres Show. "Tooth fell out in my hand. Thank god I didn't swallow it. Not good for a bride on her wedding day."
As I have a brief heart attack at even the thought of looking all pirate-y on my wedding day, know that Duff fixed the sitch before she said "I do." Her wedding planner happened to know one of the best dentist's in the area, and saved the wedding day (although, incidentally, the two separated five years later).
Article continues below advertisement
Kim Kardashian and Kanye West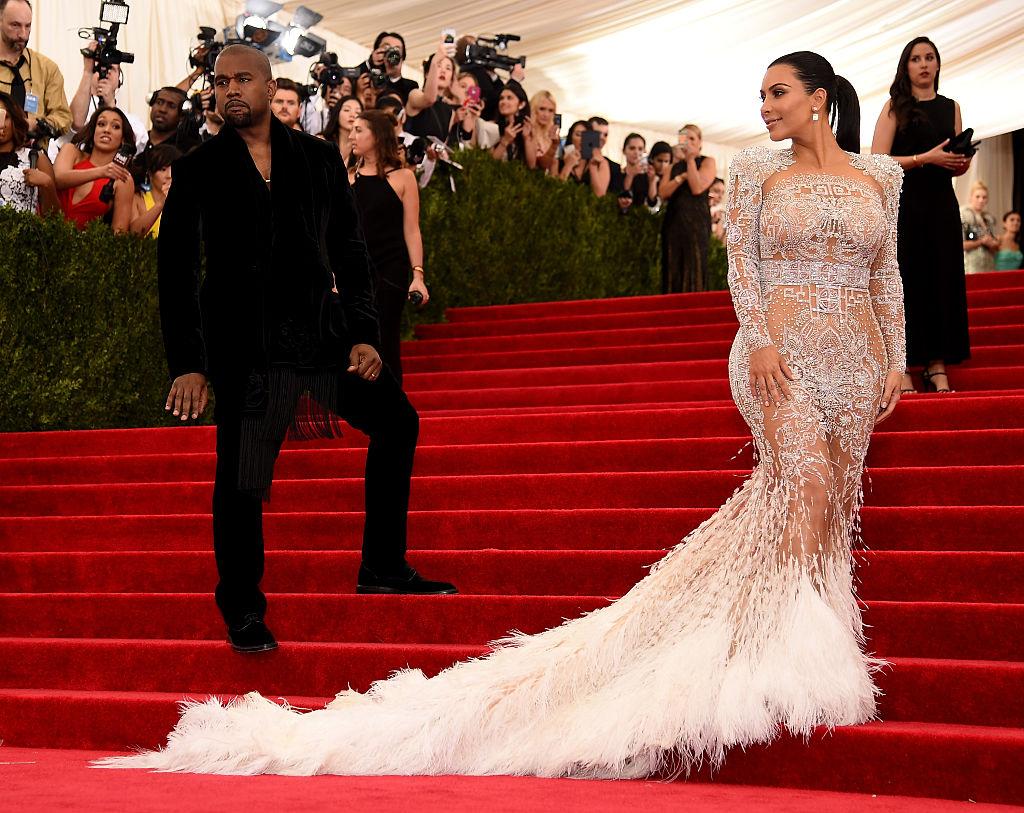 Billed to be the most extravagant event since...well, Kim Kardashian's last wedding to Kris Humphries, Kimye's big day did not disappoint. It was decadent even down to the disasters.
Page Six had the dirty deets on what went wrong, namely the seating situation. Going full lux, the couple had a team of Italian stone masons engrave each guests' name into marble dinner table. Thing is, the task was completed the night before and maybe needed an edit with fresh eyes.
"Unfortunately, the wedding planners had spelled some people's names wrong," Page Six disclosed. "And then, so many people brought entourages, the seating was a disaster. The only people who sat at their own seats were Kim and Kanye."
Even crazier was the deep, dark tragedy of the couples' nude statues. See, four days prior to the wedding 30 life size black marble statues were set to be delivered. "But 10 of them fell apart, another 10 were too damaged in transit to put out, and of the remaining 10, four were missing their heads," the publication shared.
Article continues below advertisement
Jessica Simpson and Eric Comrie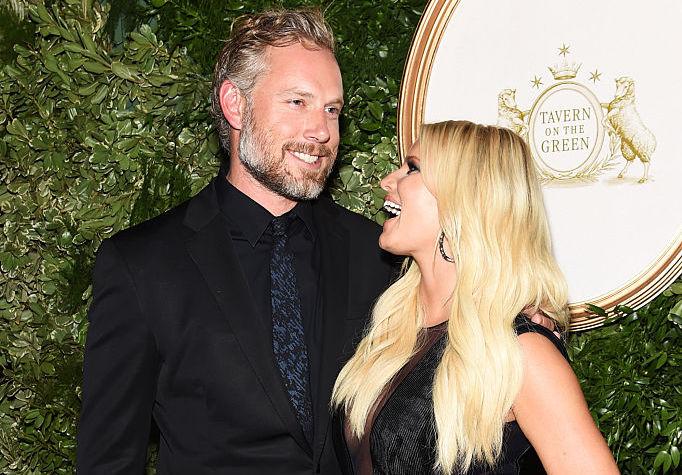 Apparently both Jessica Simpson and her second husband Eric Johnson were a little bit overwhelmed at their wedding ceremony, so much that Simpson said the wrong name. And no, it would the name of a former lover who crashed the party, instead she flubbed with, "I take thee Jessica." Christ. Simpson was able to laugh it off and start over, and she was in good company. Johnson was so emotional that he had to start his vows over.
That all said, what do you think they served at the wedding, chicken or fish?
Article continues below advertisement
Princess Diana and Prince Charles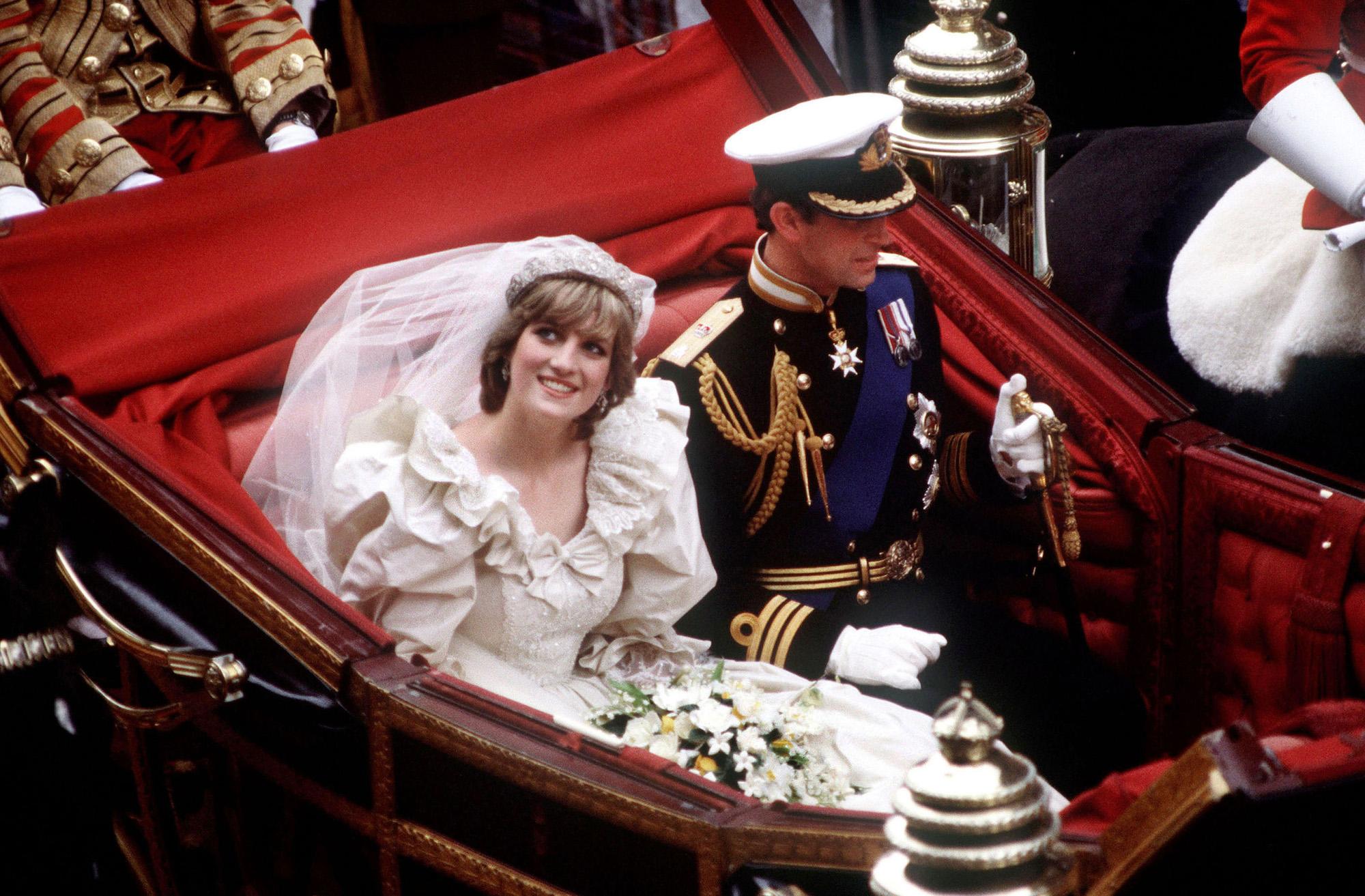 At the time, it was the ultimate fairytale wedding, but we now know that behind-the-scenes Princess Diana and Prince Charles' union was a nightmare. To begin with, Diana spilled a bottle of Houbigant Paris Quelques Fleurs on her dress, leaving a big stain she obscure by lifting up her dress. Then she went full Jessica Simpson and called "Philip Charles Arthur George" instead of "Charles Philip Arthur George" during the ceremony. I mean, to be fair, that's way too many names to memorize even if you're marrying someone.
But the deepest disaster was the pit of dread Diana felt as she was walking down the aisle...and locking eyes with Camilla Parker Bowles, her soon-to-be-husband's former lover.
"I felt I was a lamb to the slaughter," she disclosed in the audio tapes for Andrew Morton's book Diana: Her True Story.
Article continues below advertisement
Prince Harry and Meghan Markle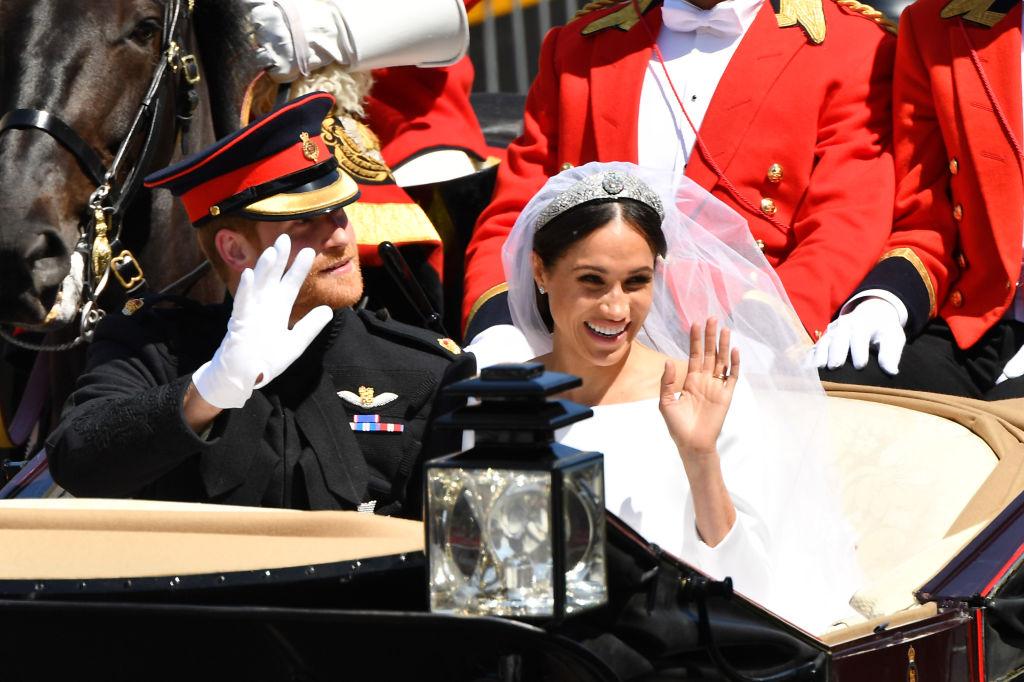 By contrast, every single drama with Prince Harry and Meghan Markle's wedding this year was thoroughly laid out in hundreds of thousands of blog posts. But ICYMI, there was no shortage of problems with Markle's family.
So, first her estranged brother warned Harry not to marry Markle in an open letter. Of note, if you have to address your sister's fiancé in an open letter, you're probably not at a level of closeness where they'll take your advice to heart.
Then there were those weird staged paparazzi photos that her father Thomas Markle staged, and half-sister Samantha Markle weirdly took the blame for. And finally, Thomas Markle underwent major heart surgery right before the wedding, meaning that Meghan had to be walked by the aisle by [shudder] Prince Charles.
THAT ALL SAID, the couple seem genuinely in love and are working to build their own happy (and hopefully complication-free) family on their own.
Article continues below advertisement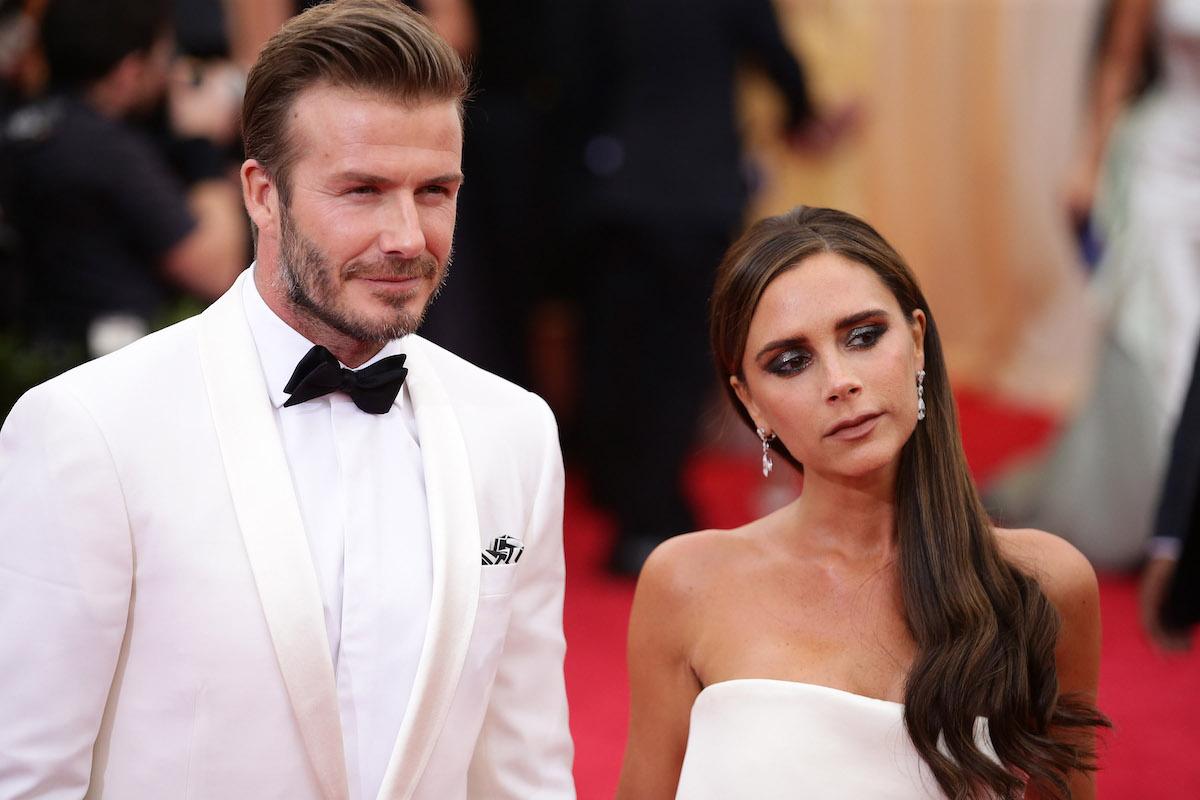 Oh man, it's a damn shame that social media didn't exist during the the Beckhams' wedding, because it was Crazy Town. They sat on gold thrones, the flower girls were dressed as angels, and their towering cake had nude statutes of the couple, and they cut it with a sword. In retrospect, Beckham admitted that it was a bit much, especially when it came to his outfits. "I look like the guys out of Dumb & Dumber when they went to that party and wore those ridiculous outfits," he shared in 2017. I even had a top hat in purple. Unbelievable. What was I thinking?"
There was one day-of hiccup, though. David Beckham disclosed that Elton John was originally supposed to perform at the wedding, but a heart attack forced a reschedule for one of his children's christening.
Ugh, I hate when that happens.
More from Distractify
23 Bridesmaids Reveal the Nightmare "Bridezilla" Weddings They Took Part In
Here Are Some Wedding Guests Who Decided to "Speak Now" Rather than "Forever Hold Their Peace"