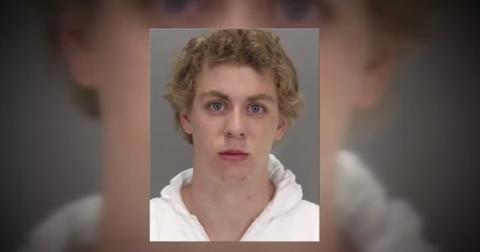 Where Is Brock Turner Now, Four Years After Sexually Assaulting Chanel Miller?
By Distractify Staff
In 2015, Brock Turner was arrested and charged with two counts of rape, two counts of felony sexual assault, and one count of attempted rape after he was caught assaulting an unconscious student outside a frat party.
One year later, he was found guilty of three counts of felony sexual assault. However, to the dismay of everyone, including his victim, who at that point was only known as Emily Doe, Turner was sentenced to just six months behind bars — prosecutors recommended six years — and he was released after serving just half of his sentence.
Now, Emily Doe is coming forward and revealing her true identity. In an interview with 60 Minutes, Chanel Miller is sharing her side of the story and reading her powerful victim impact statement once again for all to hear.
So, where is Brock Turner today?
At the time of his arrest, Turner was a 20-year-old student and a three-time All American swimmer at Stanford University. He quickly withdrew from the university before disciplinary procedures could take place and USA Swimming released a statement banning Turner from competitive swimming for the team.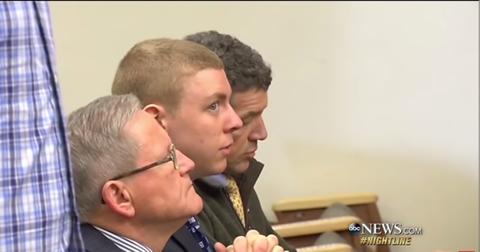 Judge Aaron Persky received criticism for his light sentencing of Turner, who had also been accused by another woman of unwanted physical advances just days before the rape incident. Judge Persky was recalled by California voters in 2018 and replaced.
Along with serving three months in jail, Turner was also sentenced to three years of probation, which expires this year, and forced to permanently register as a sexual offender.
In 2019, Turner is working an entry-level job at Tark Inc., a firm that manufactures cooling technology for medical appliances, earning $12 an hour. It is also reported that he still lives at home with his parents and drives a 2008 Chrysler Pacifica.
"He worked in shipping and receiving and he's now in quality control. He's been with us for just over two years," a source told the Daily Mail anonymously. "He's really quiet and polite. He doesn't say much and he's not really chatty with anyone. He just keeps his head down and does his job, no problems."
Chanel Miller is releasing a memoir titled "Know My Name" on Sept. 24.
One year after the lenient sentence, Chanel, now 26, began writing her memoir, which is set to be published later this month.
"She had the brain and the voice of a writer from the very beginning, even in that situation," Andrea Schulz, editor in chief of Viking Books told The New York Times. "It is one of the most important books that I've ever published... change the culture that we live in and the assumptions we make about what survivors should be expected to go through to get justice."
The book will cover everything from the attack and the trial, to the "growing national conversation on sexual violence."
Watch Chanel Miller on 60 Minutes Sunday, Sept. 22 at 8 p.m. on CBS.