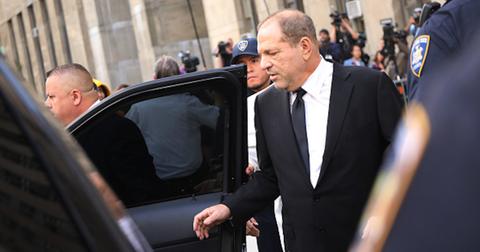 Hear From Some of Harvey Weinstein's Accusers in New Hulu Documentary, 'Untouchable'
By Shannon Raphael
Rumors of Harvey Weinstein's inappropriate behavior with actresses, aspiring stars, subordinates, and women in the entertainment industry had been swirling around Hollywood for years before his arrest. But thanks to journalist Ronan Farrow, who released a damning exposé in 2017, his reign and abuse of power ended.
In Untouchable, a Hulu documentary that was released on September 2, further evidence of his actions has now been exposed.
Multiple accusers against Weinstein speak out in the documentary, detailing the way he used his power to take advantage of women. They also discuss how the producer ruined careers when his advances were denied.
In the two years since the accusations broke and the one year since he was arrested, Weinstein's life has been kept somewhat under wraps. Where is Harvey Weinstein now? His upcoming trial news and how the prosecution plans to approach the case.
Where is Harvey Weinstein now?
When Ronan Farrow's investigation into Harvey Weinstein's actions was first released in October 2017, the #MeToo movement gained speed, which encouraged more sexual harassment and abuse victims to speak up. And Weinstein's arrest in May 2018 had the public crying out for a speedy trial.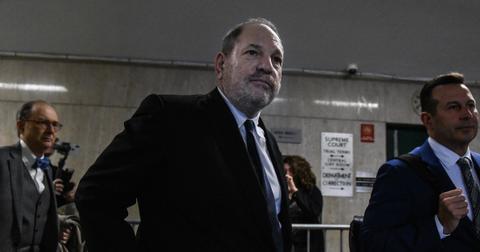 But, Weinstein's previous success as a producer (and as the former head of Miramax) enabled him to get a top-notch defense team. He pleaded "not guilty" to the charges against him — he's said on multiple occasions that every count against him was actually consensual sex – on August 26. His trial date was pushed from September 2019 to January 2020.
Though Weinstein was accused by dozens of women of rape and sexual assault, his trial will only center around charges from two women. He was charged with five crimes pertaining to sexual assault, rape, and predatory behavior. He went to court in August for a hearing, and appeared to have lost some weight. The judge called Weinstein out for using his phone during the hearing.
Actress Annabella Sciorra will provide key testimony against Weinstein.
One of the reasons why the trial has been pushed to January is because the prosecution wants to use testimony from actress Annabella Sciorra. She starred on The Sopranos and her account of Weinstein's actions was included in Ronan Farrow's New Yorker piece. She accused Weinstein of raping her in 1993 after he allegedly broke into her apartment.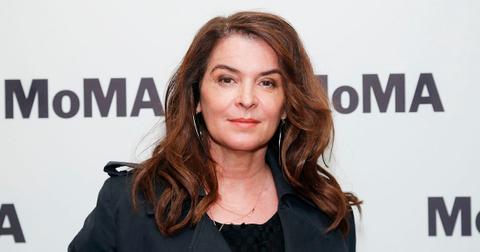 Weinstein's defense team is less than thrilled about the potential of Annabella's testimony being admissible in court. During the August hearing, they referred to it as an "11th hour" tactic to damage the defense.
Because Annabella's claim of rape took place more than 25 years ago, the statute of limitations has run out on her ability to press formal charges against Weinstein. However, her side of the story could help the prosecution's case in court.
Hear from some of Weinstein's accusers and how their lives have been affected since he entered into their lives in the Hulu documentary, Untouchable. It's available to stream now.