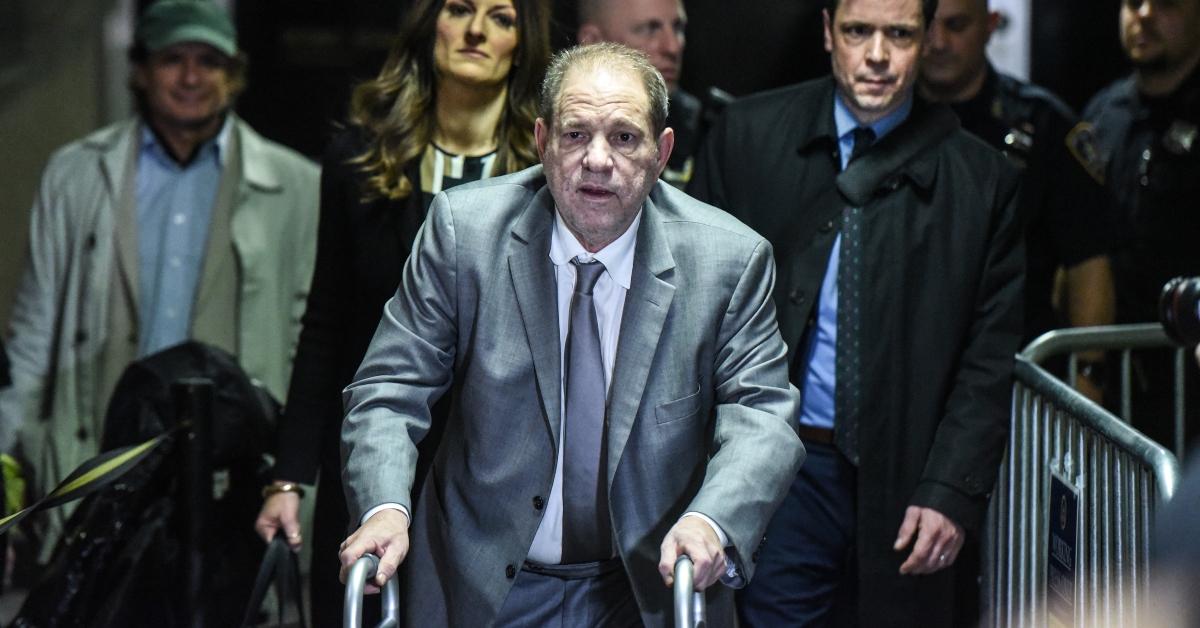 Harvey Weinstein Was Just Indicted on 11 Counts of Sexual Assault
Rumors of Harvey Weinstein's inappropriate behavior with actresses, aspiring stars, subordinates, and women in the entertainment industry had been swirling around Hollywood for years before his arrest. But thanks to journalist Ronan Farrow, who released a damning exposé in 2017, his reign and abuse of power ended.
Article continues below advertisement
Since the accusations broke and Weinstein was arrested, his life has been kept somewhat under wraps, except for his court appearances.
Where is Harvey Weinstein now? He's been dealing with health issues and ankle monitor violations. During his trial, he was also reprimanded for being on his phone (and it wasn't the first time).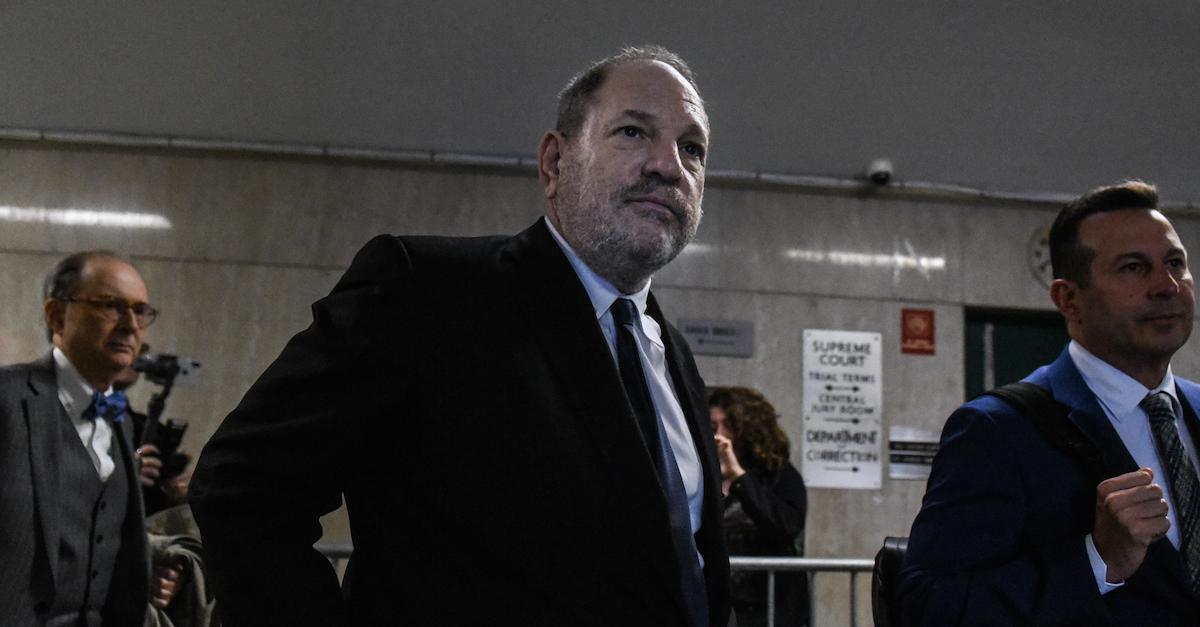 Article continues below advertisement
Where is Harvey Weinstein now?
When Ronan Farrow's investigation into Harvey Weinstein's actions was first released in October 2017, the #MeToo movement gained speed, which encouraged more sexual harassment and abuse victims to speak up. And Weinstein's arrest in May 2018 had the public crying out for a speedy trial.
But, Weinstein's previous success as a producer (and as the former head of Miramax) enabled him to get a top-notch defense team. He pleaded "not guilty" to the charges against him — he's said on multiple occasions that every count against him was actually consensual sex — on Aug. 26. His trial date was pushed from September 2019 to January 6, 2020.
Article continues below advertisement
Though Weinstein was accused by dozens of women of rape and sexual assault, his trial will only center around charges from two women. He was charged with five crimes pertaining to sexual assault, rape, and predatory behavior.
He went to court in August for a hearing and appeared to have lost some weight. The judge called Weinstein out for using his phone during the hearing. This wouldn't be the last time he would get in trouble for a phone.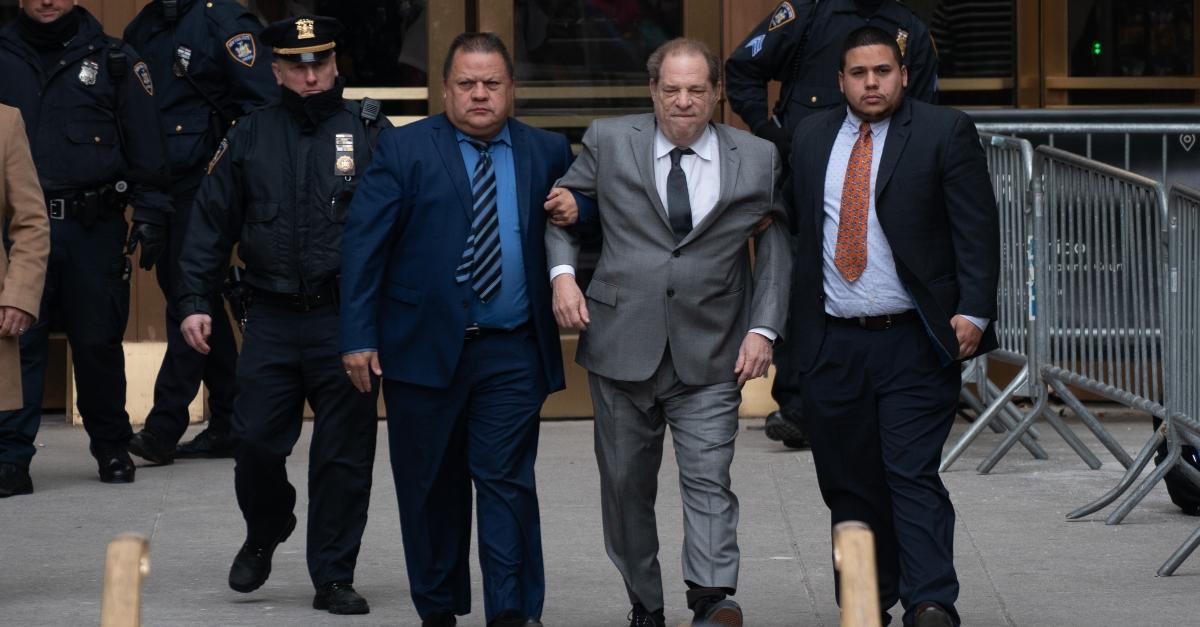 Article continues below advertisement
On Dec. 6, Weinstein attended another hearing, during which his bail was increased from $1 million to $5 million. The increase was due to the fact that the shamed producer had violated the geographic limits put on by his ankle monitor. His lawyers, including Donna Rottuno, argued that the violations were actually just instances when Weinstein forgot to wear it and that he would always call home once he realized he forgot it. She also said his extreme health issues were affected by the bracelet.
Rottuno claimed that Weinstein would be getting back surgery on Dec. 12 following a spine injury resulting from an August car accident. She and the other lawyers claimed that he needed to be out on bail so he could get the surgery. The producer also struggles with Type 2 diabetes, and he appeared at court on Dec. 11 with a walker.
On Dec. 11, it was reported that Weinstein's team had reached a civil settlement agreement with the legal representatives for 30 of his alleged victims.
Article continues below advertisement
Under this $25 million agreement, Weinstein does not have to pay the victims himself (the insurance company for The Weinstein Company does), and he doesn't have to admit any fault.
Several of the women included in the suit objected to the appeal, citing that the settlement is insufficient in covering their grief. The settlement was later denied and deemed " obnoxious" by Judge Alvin Hellerstein, who sided with the victims.
In January 2020, Harvey Weinstein's trial began and the judge threatened to revoke bail.
After months of anticipation, the case against Weinstein went to trial in January 2020 in Manhattan, N.Y. He wore an ill-fitted suit and used a walker again. Actresses Rose McGowan and Rosanna Arquette were among those in the crowd protesting against the former producer.
Article continues below advertisement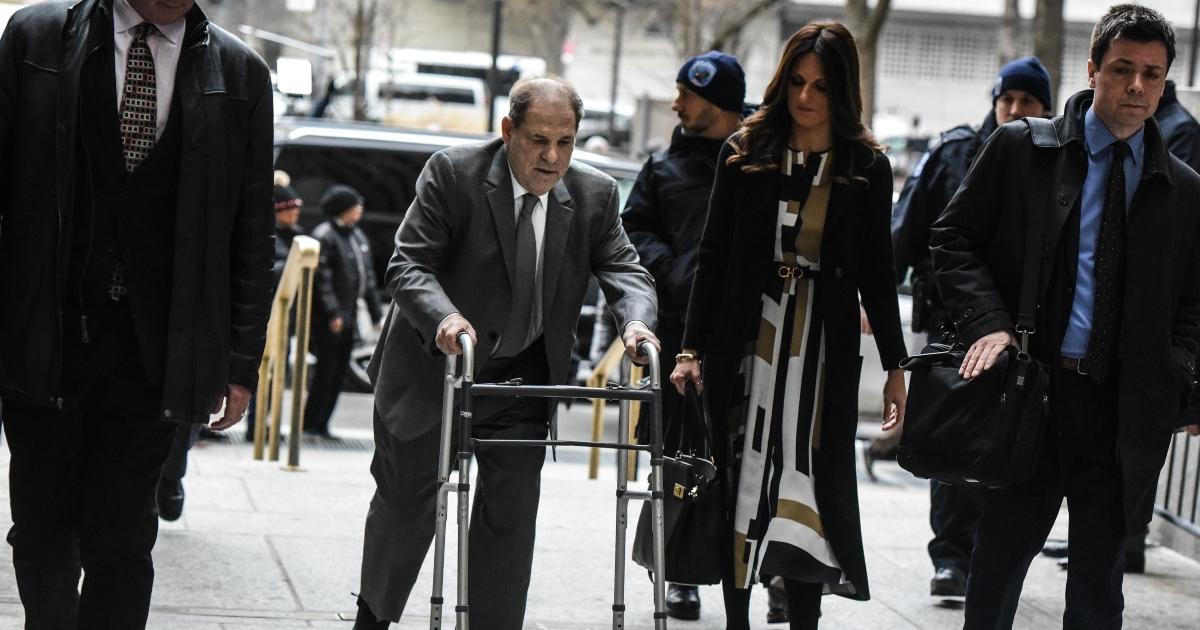 As the trial began, it was announced that he would also be facing rape charges in California. His lawyers requested that the New York trial be pushed back because of this announcement, but this was denied. Attorney Arthur Aidala said that it would difficult to pick an impartial jury because Weinstein was the "talk of the town" following the California charges.
Article continues below advertisement
In court, Weinstein violated the Judge James Burke's order by using a cell phone. According to reports, Weinstein brought four phones with him into the court room. When one was taken away from him, he took out another one.
The judge threatened to revoke Weinstein's bail and put him in jail following the cell phone usage.
"Mr. Weinstein, I strongly urge you to exercise your right to remain silent at this point; that is, don't say anything," the judge said when he saw Weinstein using his phone. "But is this really the way you want to end up in jail for the rest of your life, in violation of a 'do not text in court' rule?"
"I'm not looking for apologies, I'm looking for compliance," the judge later said when Weinstein's team apologized. Judge Burke then decided not to change Weinstein's bail agreement.
Article continues below advertisement
Weinstein was ultimately charged with committing a criminal sexual act in the first degree and rape in the third degree and sentenced to 23 years in prison, but this wouldn't be Harvey's last trial.
Actress Annabella Sciorra testified against Weinstein.
One of the reasons why the trial was originally pushed to January is because the prosecution wanted to use testimony from actress Annabella Sciorra. She starred on The Sopranos and her account of Weinstein's actions was included in Ronan Farrow's New Yorker piece. She accused Weinstein of raping her in 1993 after he allegedly broke into her apartment.
Article continues below advertisement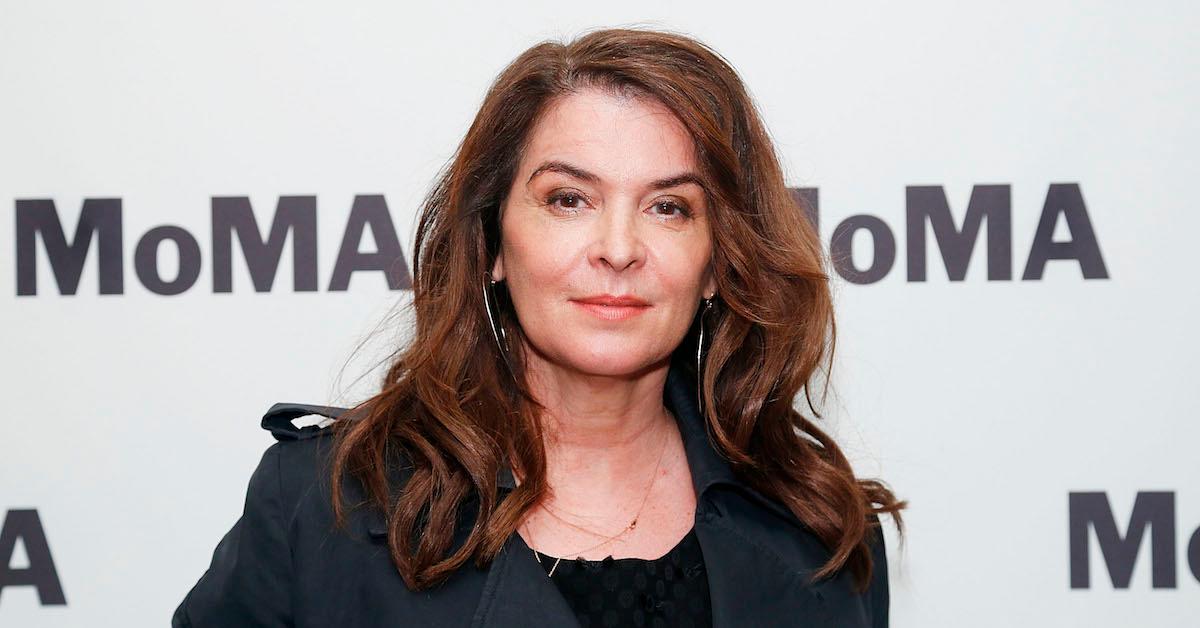 Weinstein's defense team was less than thrilled about Sciorra's testimony being admissible in court. During the August hearing, they referred to it as an "11th hour" tactic to damage the defense.
Because Sciorra's claim of rape took place more than 25 years ago, the statute of limitations has run out on her ability to press formal charges against Weinstein and despite her compelling testimony, Weinstein was later acquitted of first-degree rape and two counts of predatory sexual assault.
Article continues below advertisement
Before the trial, Donna Rottuno tried to undermine Sciorra's impending testimony and said that the actress "has spent an entire life acting for a living," which would make her "an excellent witness on the stand."
During the jury selection process, 120 potential jurors were brought to the courtroom. Reportedly, more than one third of these potential jurors raised their hands when asked if they believed Weinstein was guilty of sexual assault.
In April of 2021, Harvey Weinstein was indicted on 11 counts of sexual assault.
According to sources, on Apr. 12, 2021, Harvey Weinstein was indicted on 11 counts of sexual assault against 5 women, all who stood trial during his grand jury proceedings in Los Angeles County.
Article continues below advertisement
While the indictment is sealed and the Los Angeles District Attorney's office declined to comment on the case, Weinstein allegedly faces four counts of forcible oral copulation, two counts of sexual battery, and one count of sexual penetration by force. Reports reveal that Weinstein is expected to be extradited in the next 30 days despite his failing health.
Article continues below advertisement
Since Weinstein's indictment, attorney Norman Effman has criticized the D.A.'s office for their procedural missteps and requested that the judge consider arraigning Weinstein remotely.
According to Effman, Weinstein is almost blind and has several impending surgeries that would restrict him from traveling. During his time in prison, Weinstein also contracted the coronavirus and was hospitalized for heart palpitations, but the Los Angeles District Attorney's office seemed unconcerned with the producer's ongoing health problems.
Erie County Dist. Atty. John Flynn said, "I really don't care about his medical condition. I'm not trying to be crass here, OK, but I'm not really concerned with the issues he has. I'm more concerned about the victims in California. I'm more concerned about helping my colleagues in the L.A. D.A.'s office bring him to justice."