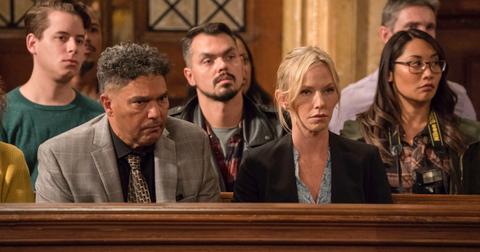 Nick Turturro Is "So Hyped" to Guest Star in 'Law & Order: SVU's Fall Finale Along With His Cousin
By Pippa Raga

Updated
Unfortunately, the approaching holidays also mean our beloved weekday TV shows are coming to a mid-season close. And no fall finale promises to be as exciting or as dramatic as Thursday, November 21's Law and Order: Special Victims Unit.
According to the official synopsis for "Can't Be Held Accountable," a retired detective seeks the help of the SVU squad when he begins to suspect that his daughters are being groomed by a serial predator. 
That retired cop, Detective Frank Bucci, played by Nicholas Turturro, is actually a character we met last season.
Nick Turturro returns to SVU as Detective Frank Bucci.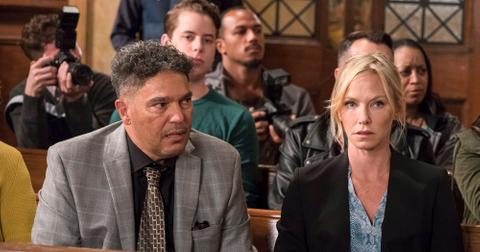 We first met Nick Turturro's Detective Frank Bucci in a contentious Season 20 episode called "Part 33." It was a complicated case that involved a woman shooting her abusive cop husband to death while he was watching TV. 
And while ADA Stone was gun-ho on prosecuting her, both Rollins and Benson had their doubts. For a brief moment, we encounter Detective Frank Bucci in a waiting room with Rollins, where he's killing time before testifying for a bodega robbery.
Flash forward a year and the detective is now retired. He's been "working double shifts in private insurance fraud," as he tells the squad, and will play a much bigger role in SVU's fall finale, as his suspicions that his daughters are being groomed by a serial rapist send the entire squad on the episode's mission of hunting down Steve Getz.
Is Nick Turturro related to John Turturro?
Ahead of Nick Turturro's special guest appearance on Season 21 of SVU, which has already seen some excellent cameo appearances by the likes of Margaret Cho and Wentworth Miller, many fans of the NYPD Blue actor are wondering whether he's related to The Big Lebowski's John Turturro.
As it turns out, the Italian-American actors are brothers, and Nick is younger by five years. Their third brother, Ralph, is a successful abstract painter. All three Turturros are also cousins of Aida Turturro's, who is perhaps best known as Tony Soprano's sister Janice, though she's been playing Judge Felicia Catano on Law and Order: SVU since 2013, and will appear on the fall finale as well.
And while John Turturro followed a rather direct trajectory to the dramatic arts, studying the craft during his undergraduate education at SUNY New Paltz, and later pursuing an MFA at the illustrious Yale School of Drama, his younger brother Nick didn't receive the same formal training.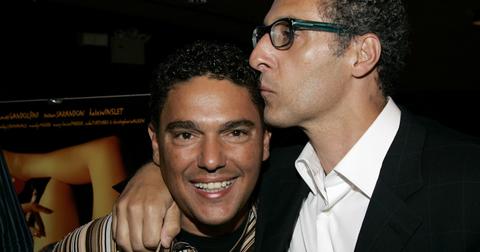 In fact, Nick worked as a doorman during his years as a struggling actor, and one of the tenants in the Central Park building he was working at was none other than "The Piano Man" singer Billy Joel. Doorman Nick even played a big role in helping Billy marry his ex-wife Christie Brinkley.
In a 2014 profile of Billy Joel by Page Six, it's revealed that Nick "would rank all the women Billy brought home." 
"Usually, he'd hold up eight, nine, 10 fingers," Billy recalled to the outlet. "Brinkley was the only one to get 10 fingers twice."
We can't wait to see Nick bring Detective Frank Bucci back to life in the fall finale of Law and Order: Special Victims Unit. 
The mid-season close airs Thursday, November 21 at 10 p.m. on NBC.