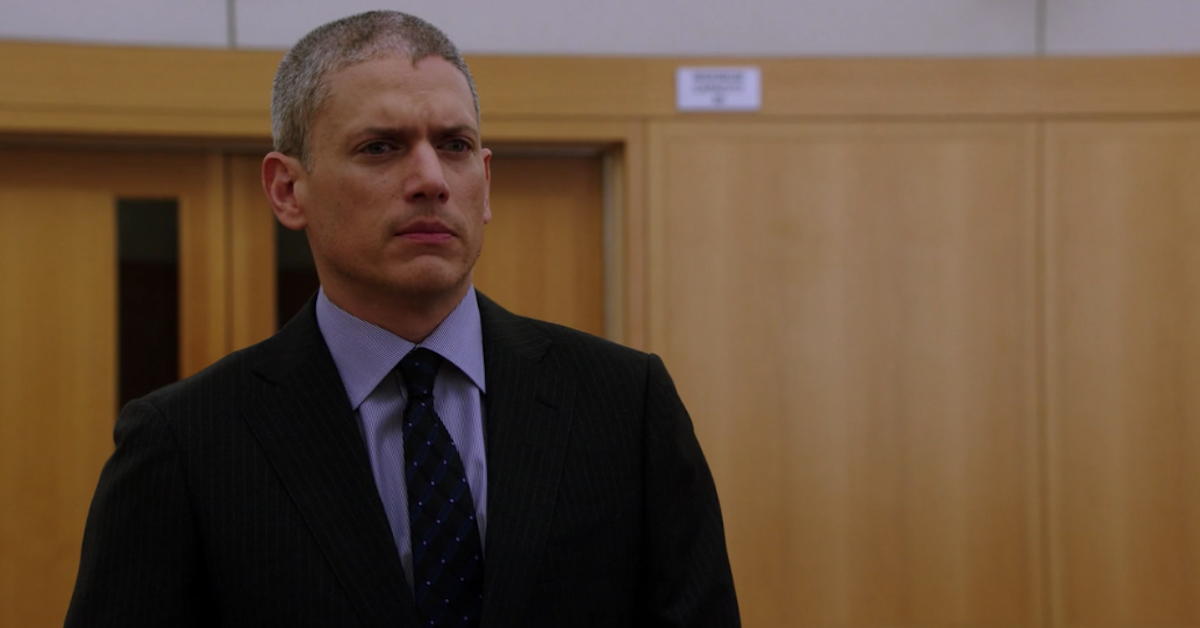 Wentworth Miller Returns to 'SVU' as ADA Holmes
Wentworth Miller makes his return in Season 22 of 'Law and Order: Special Victims Unit.' Who is he playing this time? Details inside.
The first time Wentworth Miller appeared on Law & Order: Special Victims Unit was back in the Season 11 premiere when he played Detective Nate Kendall.
The Prison Break actor made his return exactly 10 seasons later, this time as Sonny Carisi's out-gay mentor and Fordham law professor ADA Isaiah Holmes.
Article continues below advertisement
It's not at all the first time that an actor has returned to the crime procedural in a different role, but keep reading for everything you need to know about Wentworth Miller's role on SVU and who he's played before.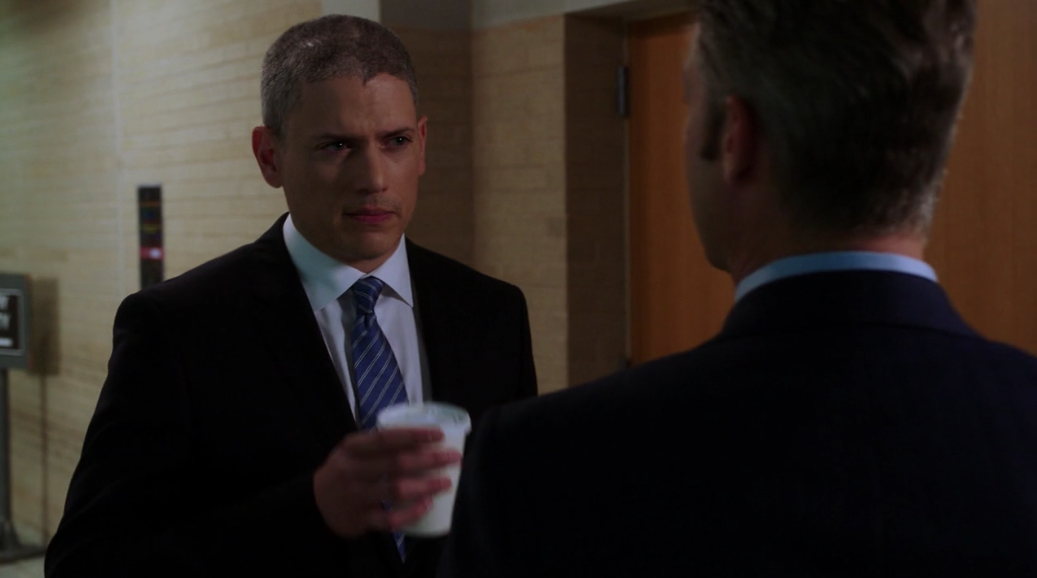 Article continues below advertisement
Who is Wentworth Miller on 'SVU'?
In the newest iteration of his role on Law & Order: Special Victims Unit, Wentworth Miller plays a Queens-based lawyer who strongly believes in justice and would rather let 100 guilty men walk than convict a single innocent one.
Back in Season 21, he helped successfully release Carlos Hernandez, the leader of the BX9 gang, who had been wrongly imprisoned for a double murder he did not commit.
Now, for his anticipated return in Season 22's "The Long Arm of the Witness," Wentworth is reprising his role as the dignified ADA to help his mentee Sonny Carisi with a case "when one of Holmes' old schoolmates comes under investigation."
ADA Isaiah Holmes has been promoted since the last time we saw him, and now returns as the head of the Brooklyn DA's Civil Rights Unit.
Article continues below advertisement
Executive producer and showrunner Warren Leight teased Wentworth's return in an email exchange with Give Me My Remote. "Holmes comes back not so much as a prosecutor, but as a witness," he wrote. "He was a scholarship student at Hudson University (of course), years ago, when an incident occurred, and was covered up. Years later, the shame and guilt he feels about his failure to act then resurfaces. It may offer him a chance to atone, or it may be too late."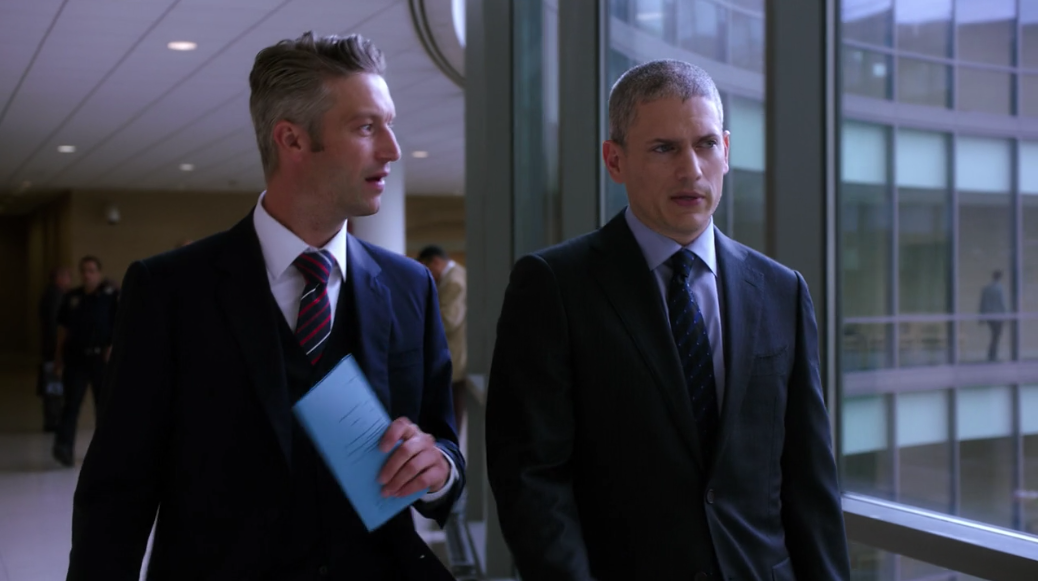 Article continues below advertisement
The person he's helping Carisi take down is a powerful yet predatory judge who, as "The Long Arm of the Witness" synopsis has it, "inexplicably dismisses the rape case of a university student."
What role did Wentworth Miller play on 'SVU' before Season 21?
The first time we met Wentworth Miller, back in his 2009 role as Season 11's Detective Nate Kendall, the actor played a strikingly different character than ADA Isaiah Holmes.
Nate worked for the "2-4," or the NYPD's 24th Precinct.
Article continues below advertisement
While Nate was in the middle of taking down a "methhead" perp, who he intimidated so much the perp "vacated his bowels" in the backseat of the cop car, a woman ran across the street wrapped in a sheet, saying that she had been raped.
After Nate takes the victim, Rena West, to the Special Victims Unit, it turns out that Rena is unwilling to speak to anyone other than him.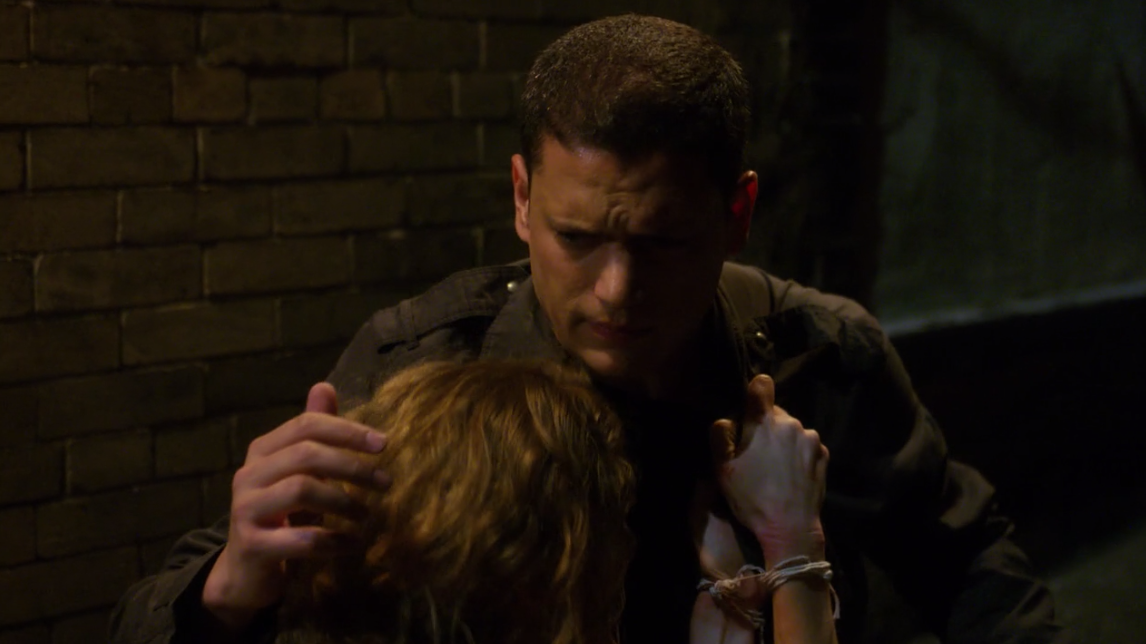 Article continues below advertisement
"I don't like victims," Nate says, "they cling." But Captain Cragen makes it clear there's no way around it. "We're out of options," he tells his squad, who is just as eager to be finished with Nate as he is with them. "Either work with him, or I'll find somebody who will."
His time working with Rena proves to be transformative for Nate, whose hardened attitude is partially a result of having lost his daughter and ex-wife to a drug dealer who blew up their house while preparing meth.
While his tactics in the field, which include crashing into a suspect who is trying to flee on foot, are dubious, at best, they end up working on Rena, who opens up to him completely.
Article continues below advertisement
Wentworth Miller wants to focus on telling gay stories in the next chapter of his career.
While Nate never made a return to SVU, Wentworth Miller, who came back to the series a decade later to play out-gay ADA Isaiah Holmes, said in an interview that he is done playing "straight characters."
"Their stories have been told (and told)," he said. In a subsequent Instagram post that appears to have since been deleted, the Madam Secretary actor followed up on his statement.
"Am I saying gay actors (gay men, specifically) should only play gay parts? No. I was speaking for myself. At this point in my life/career, it's what feels interesting, inspiring, right... My gayness was largely erased (by me, for starters) in the first decades of my career," he said according to Give Me My Remote. "It is my want, now, to center it in a way that cannot be missed by myself or anyone else."
Don't miss Wentworth Miller once again as ADA Isaiah Holmes in Season 22 of SVU. New episodes air Thursdays at 9 p.m. on NBC.