Here's the Power Move Wentworth Miller Made to Shut Down Intolerance
Hollywood heartthrob Wentworth Miller is fiercely private, but here's the scoop on his dating history and what makes him a powerful advocate.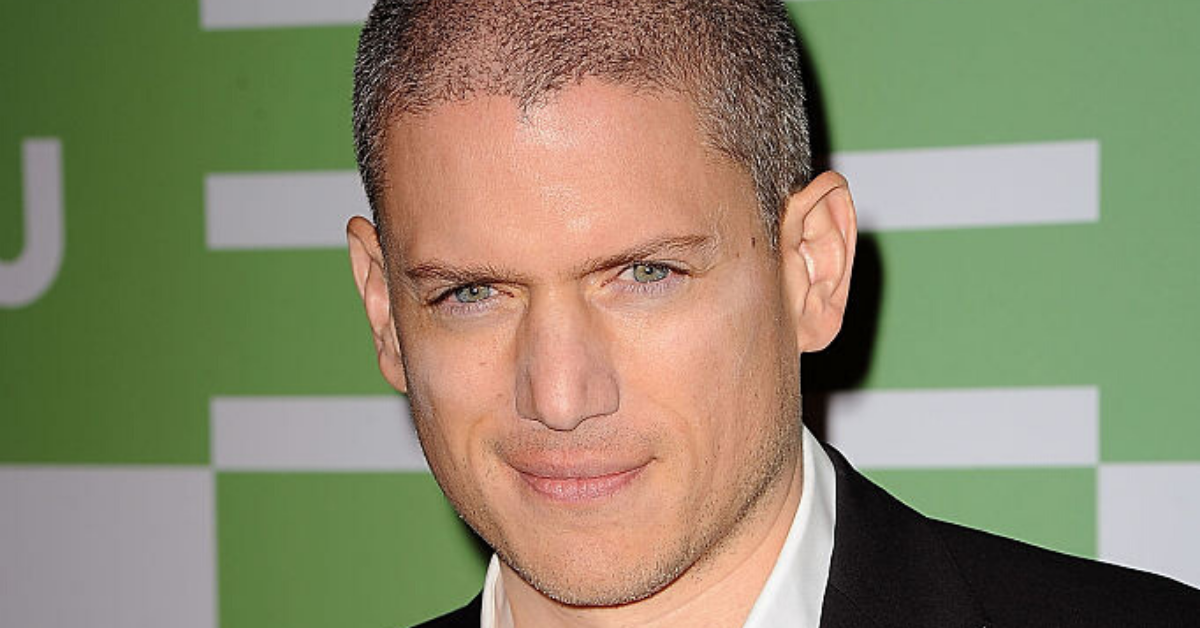 Wentworth Miller. Sigh. Between talent and devastatingly good looks, is there anything the man doesn't have?
You may recognize the 48-year-old English-American actor as Michael Scofield in Prison Break — a role he played for 12 years. He's also had a decade-long run on Law & Order: Special Victims Unit, and a longstanding role on the TV series The Flash.
Article continues below advertisement
Wentworth is well-known for his successful acting career, but he's also an advocate for the LGBTQ community and mental health awareness.
And naturally, fans everywhere want the 411 on his personal life. Here's everything we know about his dating history, and whether he's single today.
Article continues below advertisement
Wentworth is reportedly dating actor Luke Mcfarlane.
Wentworth is known for being intensely private about the who's who in his personal life. But he has been romantically linked to Canadian actor Thomas Luke Mcfarlane — who goes by Luke Mcfarlane — since 2007.
At 40 years old, Luke is best known for playing Scotty Wandell on ABC's Brothers & Sisters.
Article continues below advertisement
Wentworth and Luke were reportedly together before either of them came out publicly, which Luke did in 2008, and Wentworth following in 2013.
In the past, Wentworth has reportedly also been linked to actor Kristoffer Cusick and Hollywood photographer Mark Liddell.
He shared his sexual orientation in an unforgettable way.
In 2013, Wentworth was invited to attend the St. Petersburg International Film Festival in Russia. He declined because of their anti-LGBTQ legislation, and then made his letter public — officially coming out as gay for the first time.
"As someone who has enjoyed visiting Russia in the past and can also claim a degree of Russian ancestry, it would make me happy to say yes. However, as a gay man, I must decline," Wentworth said.
Article continues below advertisement
"I am deeply troubled by the current attitude toward and treatment of gay men and women by the Russian government," the letter continued. "The situation is in no way acceptable, and I cannot in good conscience participate in a celebratory occasion hosted by a country where people like myself are being systematically denied their basic right to live and love openly."
Mic drop.
Article continues below advertisement
Both Wentworth and Luke worried how the news would impact their careers.
Luke came out to Canada's Globe and Mail, saying, "I don't know what will happen professionally. That is the fear, but I guess I can't really be concerned about what will happen, because it's my truth."
Before Wentworth, Luke had been linked to Grey's Anatomy actor T.R. Knight.
It's no surprise that both actors have had continued success in the Hollywood scene, as well as an outpouring of love and support from fans around the world.
And Wentworth continues to be an advocate.
Recently, the actor came under fire as memes circulated showcasing his weight gain. He took the opportunity to speak out about mental health, sharing his struggle with deep depression. Wentworth says the photos were actually taken years ago, when he was at his lowest point.
He publicly addressed the situation on social media, sharing that he was suicidal in 2010, and turned to food for relief, comfort, and distraction. He said the photos of him represent strength, healing, and forgiveness, and offered advice for those struggling.
Wentworth, we couldn't love you more.