Here's a Necessary Recap on Amanda Rollins From 'SVU' and the Fathers of Her Kids
Who is the father of Amanda Rollins' baby on 'SVU'? So much has happened that many characters' storylines are hard to keep track of. Details!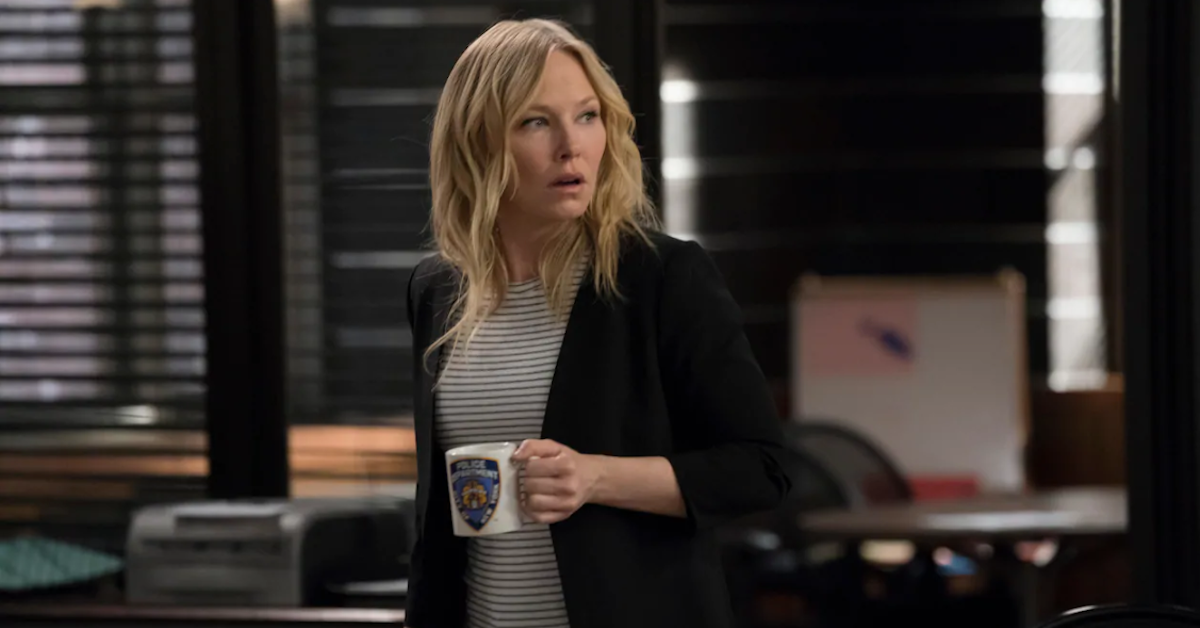 To speak frankly, we couldn't be any happier that Law & Order: Special Victims Unit is returning for its record-breaking 21st season. So much has happened over the course of the drama's over-400 episodes that it can be hard to keep track of our beloved cast of characters.
Article continues below advertisement
Keep reading for what you need to know about Detective Rollins' pregnancy and who the father of daughters Jesse and Billie are.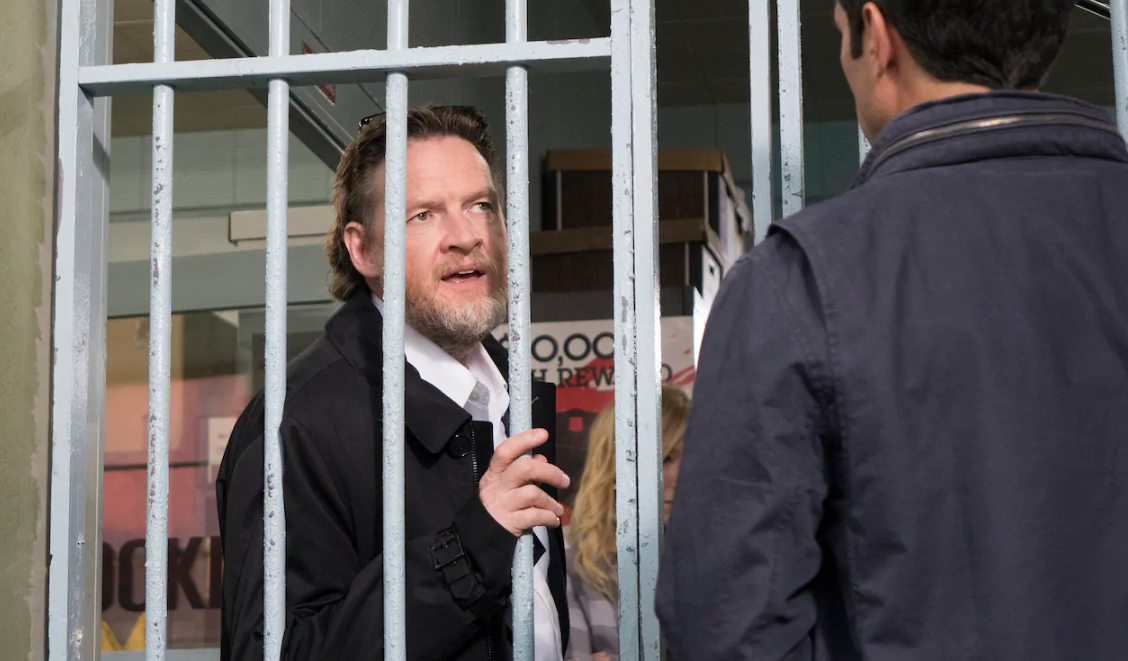 Article continues below advertisement
So, who are the fathers of Amanda Rollins' babies on SVU?
We first meet Amanda Rollins after she transfers from the Atlanta PD to Manhattan's Special Victims Unit in 2011. We learn that she grew up in Loganville, obtained her bachelor's degree in forensic science, and comes from a dysfunctional family.
Over the course of the past eight seasons we've seen her in to date, we learn about how her father was an alcoholic and gambling addict who beat up her mother, whom Rollins looks down on for not fighting back against the abuse she suffered.
Article continues below advertisement
Then comes her sister, Kim, the cocaine addict who Rollins does everything in her power to protect, including sleeping with her boss back in Atlanta so that she could get Kim's charges dropped. At one point, in Season 14, Kim frames Amanda into killing her boyfriend Jeff Parker in order to take out his life insurance policy.
This puts Amanda in a terribly complicated situation in which she is arrested and charged for Jeff's murder, though she's able to get exonerated with the help of her team at SVU.
In Season 17's premiere, "Devil's Dissections," we learn through a vicious serial killer Greg Yates that Amanda is pregnant, a fact she is keen on keeping from the rest of her colleagues.
Article continues below advertisement
It doesn't come out until four episodes later that the father of her baby is Declan Murphy, the lieutenant who was assigned to work at SVU when William Lewis escaped prison, and who would later go undercover as Declan O'Rourke to infiltrate a sex trafficking ring.
While Amanda sustained some complications during childbirth, she ended up delivering Jesse, a healthy baby girl.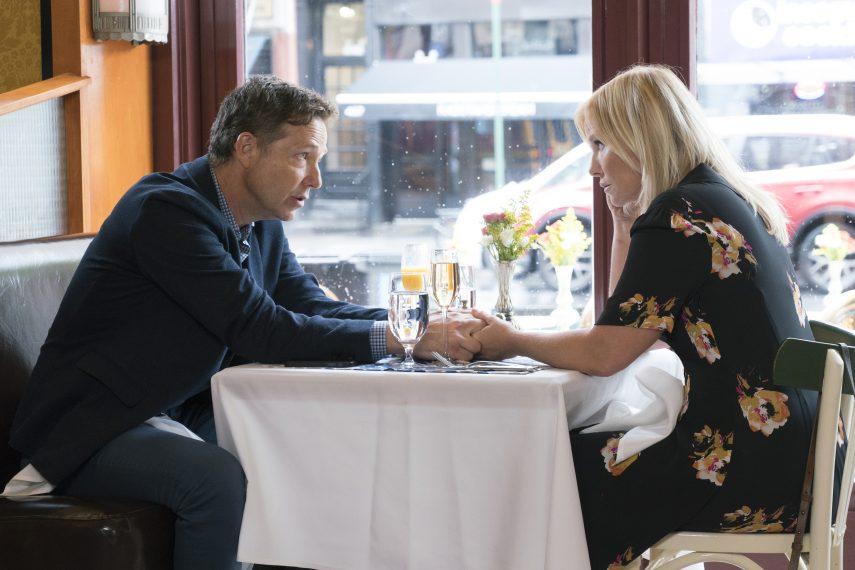 Article continues below advertisement
Who is the father of Amanda's baby Billie?
Last year, during Season 20, we saw Amanda's belly get bigger as she revealed to Olivia Benson and the rest of the squad that she was pregnant with a second child.
The father of that baby was revealed to be her on-again-off-again doctor boyfriend Al Pollack, who had been trying to do good by Rollins despite having previously cheated on her with a prostitute, which Rollins uncharacteristically confides to a rape victim in Season 19.
Article continues below advertisement
Anyway, over the course of the last two seasons, Dr. Al tries to rekindle his relationship with Rollins and get in her good graces. One night, when the two go out to dinner, she reveals to him that she is pregnant with their kid. "Well... whatever you decide," he tells her. "You know, I could go with you to the procedure and take care of all that, if that's what you wanted to do," he says, implying that he's supportive of an abortion, should she choose to take that route.
But Rollins stands her ground: "I don't want to make a big thing ... I'm having this baby." "I don't need anything from you," she says. Al tries to convince Rollins to move in with him, but she leaves the dinner without really addressing her mixed feelings about the idea.
Article continues below advertisement
Then, in "A Story of More Woe," Al surprises Rollins when he shows up to the hospital after her water breaks. There, he proposes to her, but a stunned Rollins doesn't respond. Later, she breaks up with him all together, in an episode that's rather heartbreaking for viewers, saying that she doesn't love him. The two end things on amicable terms and are proud to have brought their baby, Billie, into the world.
Whether this means that Amanda is going to lay low with her kids this upcoming season, or perhaps rekindle a flirtation with now-ADA, former Detective Dominick Carisi, we'll have to wait and see.
Season 21 of Law and Order: Special Victims Unit premieres Sept. 26 at 10 p.m. on NBC.