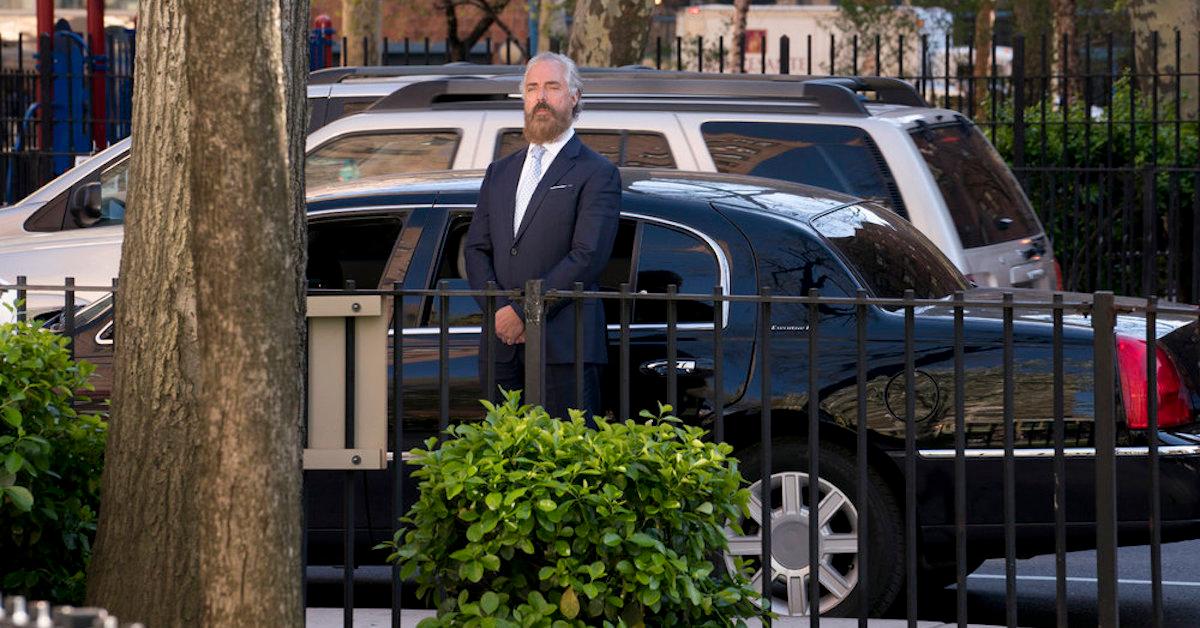 Here's a Quick Recap on Rob Miller's Story Ahead of Tonight's 'SVU' Finale
Tonight's the night, you guys. After a ridiculously heinous 20th season, Law & Order: Special Victims Unit is finally coming to a close in what promises to be an absolutely crazy finale. According to last week's preview clip, Olivia Benson is determined to bring down "the most powerful criminal" she's "ever faced."
Article continues below advertisement
Of course, that criminal mastermind is Rob Miller (played by Titus Welliver) who's also keen on taking her down, threatening Olivia that "People who screw with me don't have happy endings."
But who is Rob on Law & Order: SVU again?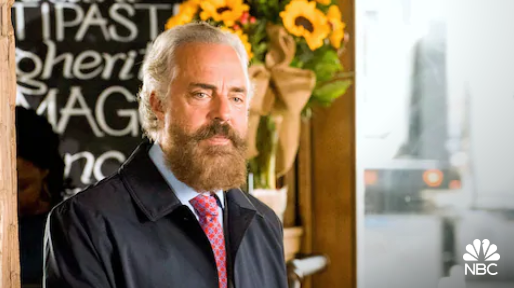 Article continues below advertisement
Here's a quick recap of Rob Miller's story.
We first met Rob Miller a few episodes ago in "Blackout" when defense attorney Nicki Staines was raped at a police charity ball. Just a few short seconds into Olivia's investigation, Rob Miller, a high power attorney who was at the ball was being extra helpful — a bit too helpful, almost.
Remember, he was also defending the NYPD against a $50M lawsuit brought on by Nicki Staines. But we quickly learn that Rob is also involved in paying off judges, which Amanda Rollins discovers through her own investigative work. Amanda relays the info to Olivia, who tells her to keep digging while she goes out to drinks with Rob to get him to open up.
Article continues below advertisement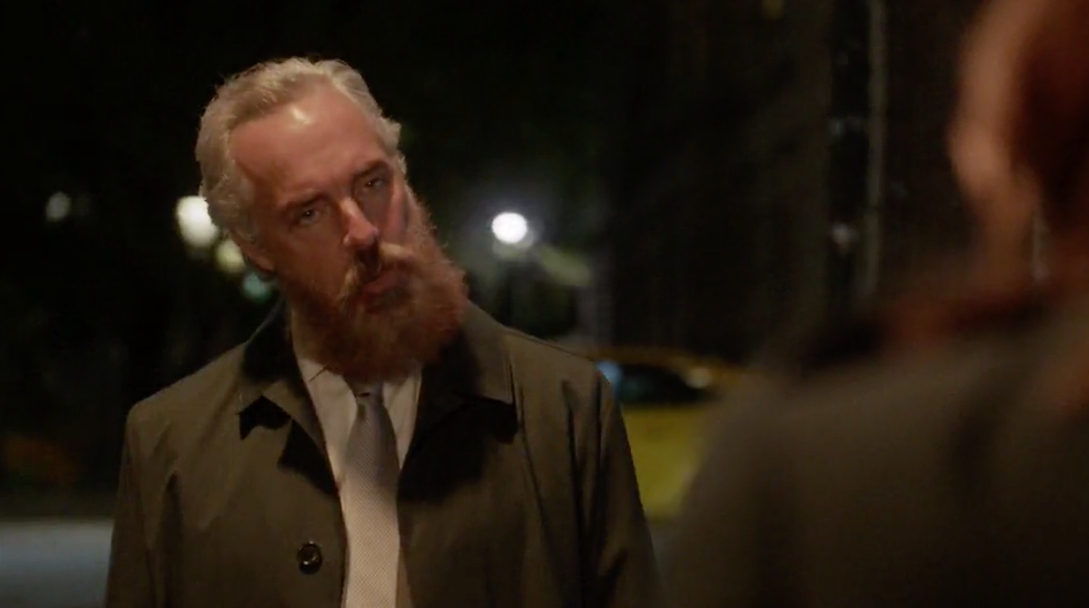 At drinks with Olivia, Rob gets upset when she rebuffs his creepy advances. He also openly admits to having had a sexual encounter with Nicki in his car, stating that she was really drunk, but it was "consensual." Sure. That's when Olivia decides she's coming for Rob with a vengeance.
Article continues below advertisement
Why is Rob Miller so threatening?
Olivia and her squad almost immediately notice the negative consequences of going after Rob Miller, when she and her son Noah are pulled over by a state trooper who proceeds to harass her even though she was obeying traffic and objectively did nothing wrong.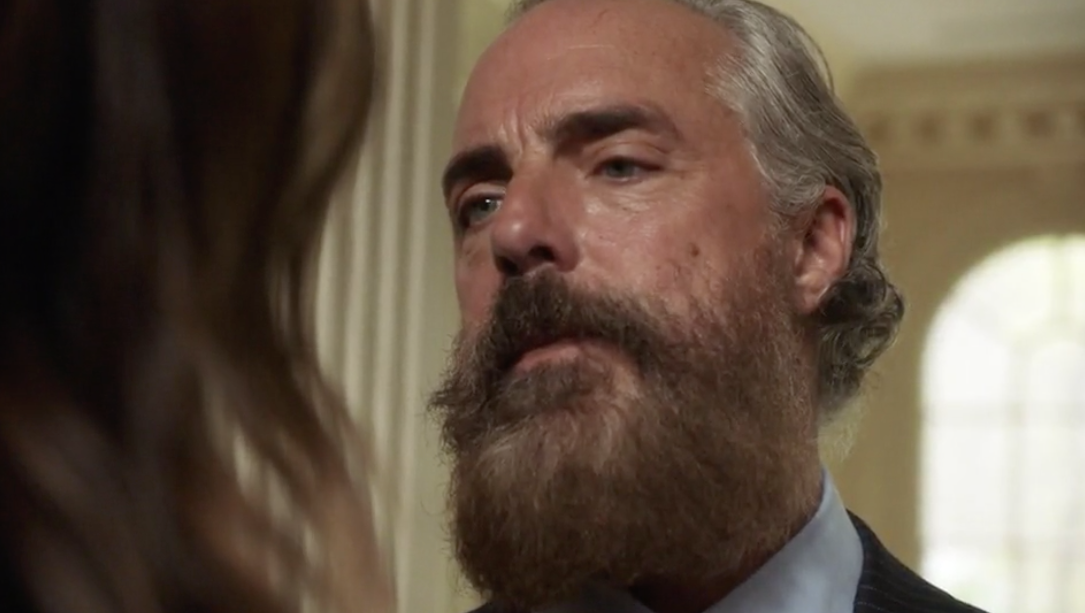 Article continues below advertisement
Amanda is also intimidated by a dirty judge to back off Rob's case, and even Nicki Staines herself is being threatened by Rob who says that he'll interfere in her custody battle and ruin her career if she doesn't recant her complaint.
Miller's out of jail now — here's what happened last week:
Obviously, no one who messes with Olivia gets away with it. She ends up going to Chief Dodd who is at first reluctant to help, but eventually wears a wire to get Rob to confess to his crime in order to get Nicki's phone. Finally, Miller gets arrested.
Article continues below advertisement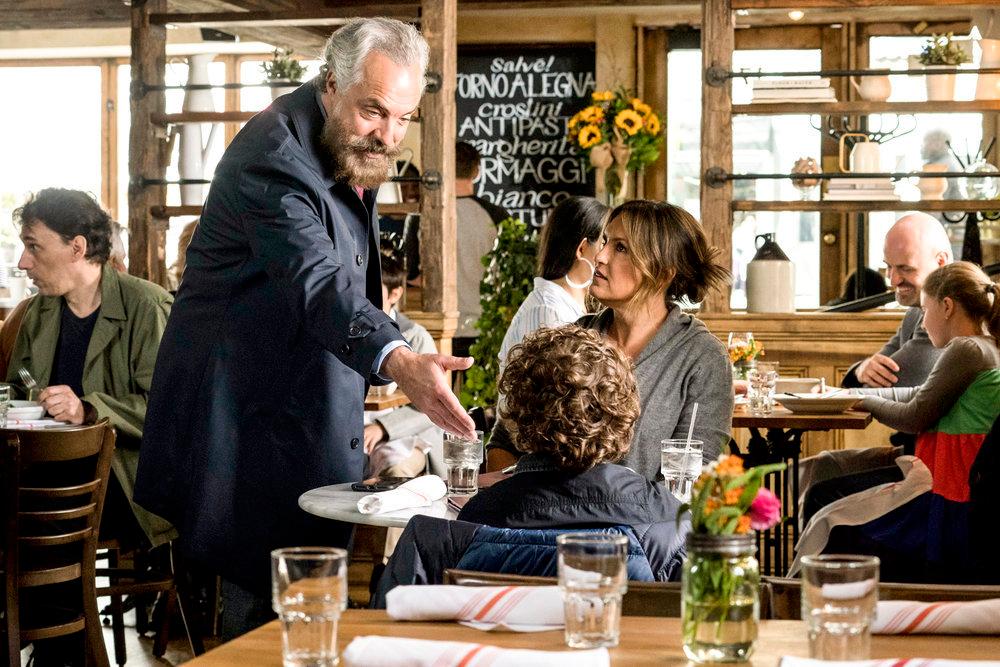 But last week, things got heated again when Olivia learned that Rob was released from custody and was angry Dodd didn't give her a heads up. To make matters even more stressful, she's served with a subpoena at her home, by Rob's attorney, which Dodd warns her is Rob's way of intimidating them.
Article continues below advertisement
Things came to a head at the end of the episode when Olivia and Noah were eating at a cafe and Noah pointed out that, "There's a man watching us." Right when Olivia asks him "What man?," Rob rounds the corner and approaches them. He touches her shoulder and talks to Noah, introducing himself as "a good friend. I'm Rob, nice to meet you."
Olivia, of course, is FUMING that he would show up to intimidate her and her son in person, and just as she turns to him, the episode fades to black.
So will Miller use Noah to succeed in his revenge? Or will Olivia take him down eventually? We'll have to tune into tonight's finale at 10 p.m. on NBC to find out!