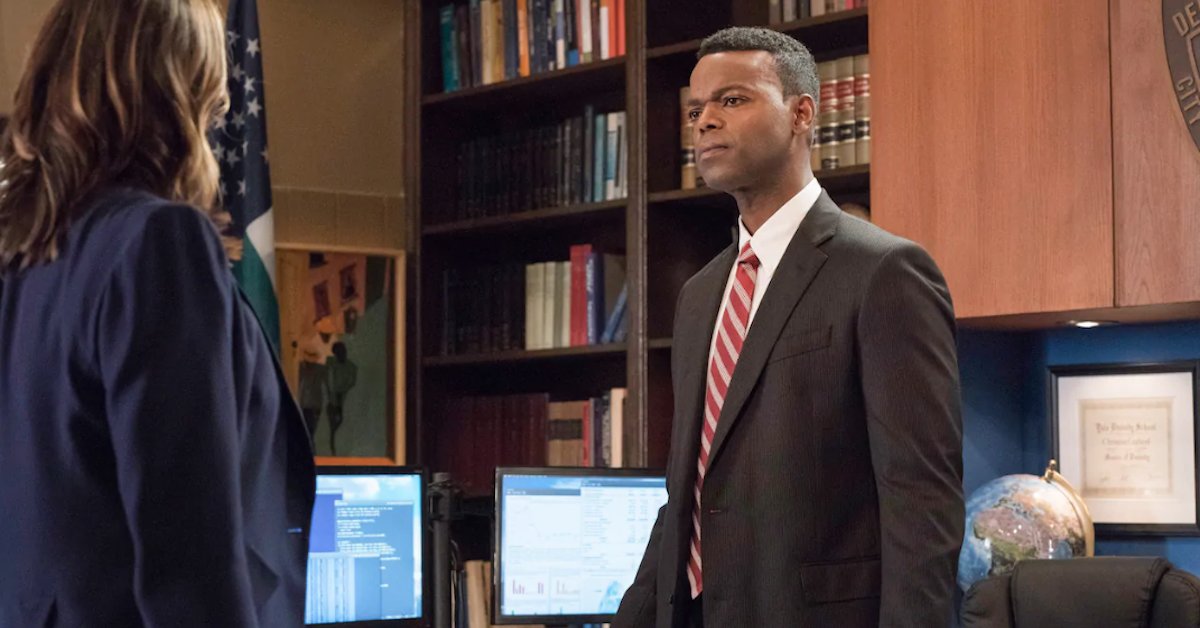 Meet Deputy Chief Christian Garland, Chief Dodds' Replacement on 'SVU'
Article continues below advertisement
Her offer came as a condition of Chief Dodds' resignation, following the mess that preceded prosecuting Harvey Weinstein stand-in, Sir Toby Moore. "Feathers were ruffled," Dodds explains to Benson over a beer.
So who is Law and Order: SVU's new chief? Keep reading to find out.
Who is the new deputy chief on Law and Order: SVU?
In the aftermath of Chief Dodds' tragic demotion to traffic cop, many fans were left wondering who the Special Victims Unit would welcome as its replacement chief. They didn't have to wait long. In "Down Low in Hell's Kitchen," the season's third episode, we met new deputy chief Christian Garland.
Article continues below advertisement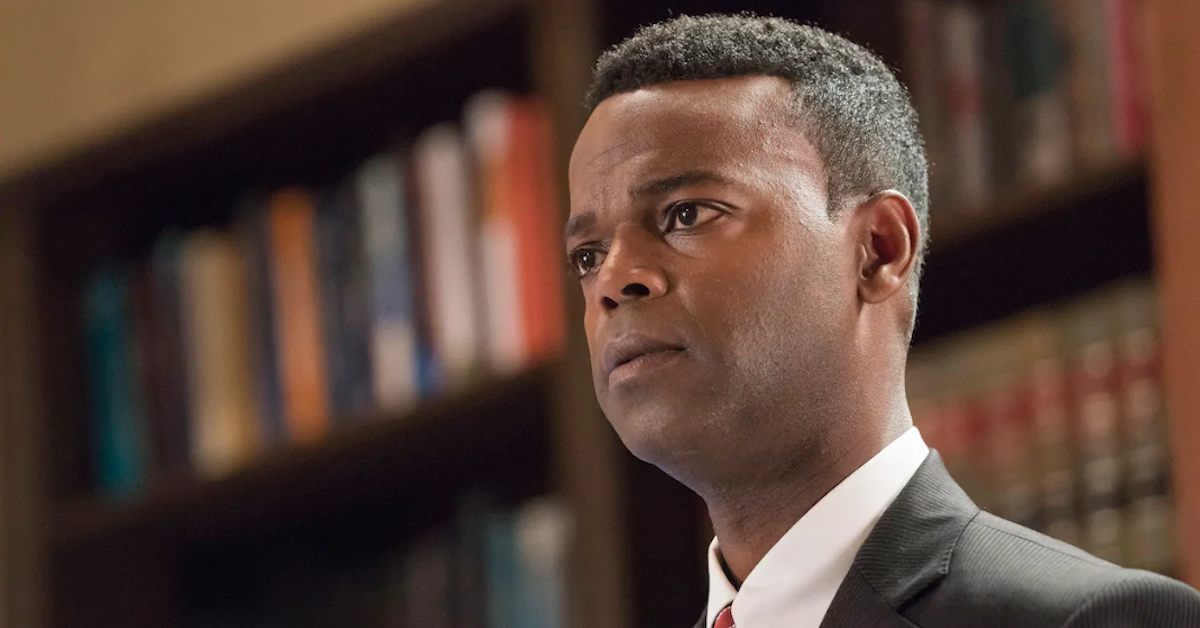 Garland is played by Canadian actor Demore Barnes and will have a recurring role on the Thursday-evening program. As soon as we meet Chief Garland, he quickly establishes himself as smart, analytical and fair when it comes to the cases he supervises.
Article continues below advertisement
Fans may remember that a similar case gripped the nation's headlines in January 2019 when Empire star Jussie Smollett reported to the Chicago police that two men had attacked him, tying a rope around his neck while calling him racist and homophobic slurs. When the incident was revealed to be a hoax, Smollett was himself arrested and indicted, though the charges were eventually (and controversially) dropped.
Article continues below advertisement
In "Down Low in Hell's Kitchen," the SVU team is alerted to a string of violent attacks against black gay men leaving gay bars in the Hell's Kitchen neighborhood. The problem is that the victims aren't willing to report the crimes since, as Detective Tutuola astutely observes, "they're on the low."
Article continues below advertisement
This all changes when a famous musician called Mathis Brooks is attacked and agrees to publicly speak about the incident. However, there are a lot of holes in his story and it becomes clear that Mathis has staged the encounter.
While the team is visibly annoyed by Mathis' lying, with Benson even exclaiming that Mathis has "poisoned the well" for real victims, she also makes it clear that "false reporting is extremely rare." "We keep this in the news, and survivors are going to be afraid that they won't be believed," she goes on to say.
Article continues below advertisement
Chief Christian Garland ends up going undercover.
Luckily, new deputy chief Garland steps in and offers himself up to go undercover as a patron of the gay bars where the attacker is said to hang around. It's with Garland's calm and collected undercover work that the team is able to nab their suspect red-handed and get him behind bars.
Article continues below advertisement
Fans loved seeing Demore Barnes in his latest part as deputy chief Christian Garland. Twitter is excited to see him in the recurring role. "How pleased was I to see Hannibal and American Gods alum Demore Barnes in my OTHER favorite show, SVU," one fan wrote.
"Just finished watching on west coast," wrote another. "Chief Garland is a keeper! All around outstanding episode... writing, acting, EVERYTHING."
For his part, the actor has been excited for this new role. He dropped hints that he would be on the show back in September, when he tweeted, "Saved you a hot seat. Excited for you to see what I've been up to on #LawAndOrderSVU."
Watch new episodes of Law & Order: SVU Thursdays at 10 p.m. on NBC.