Olivia Benson and Elliot Stabler Could Actually Be Endgame on 'SVU'
What happened between Olivia and Elliot on 'Law & Order: SVU'? Now that Elliot's back, everyone wants the former partners to finally get together.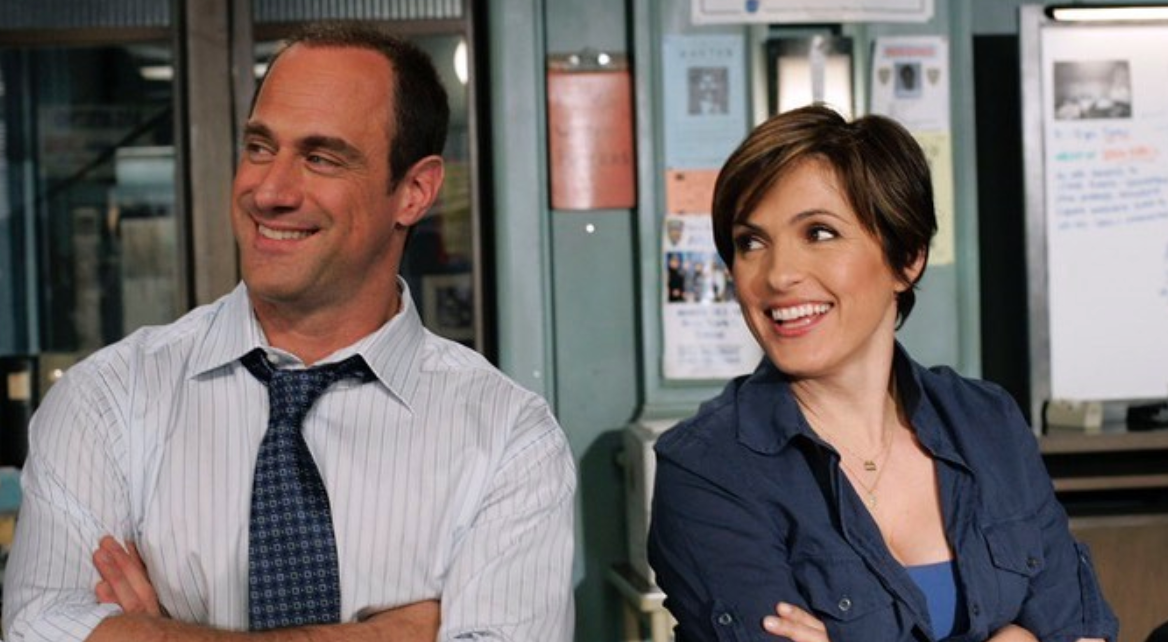 If we thought the Ross and Rachel "will they, won't they" was exhausting, they'll need to get in line. Olivia Benson (Mariska Hargitay) and Elliot Stabler (Chris Meloni) have been dancing around their relationship for over two decades now. Law & Order: SVU, which first premiered in 1999, introduced us to Benson and Stabler as the partners who always had each other's backs.
Article continues below advertisement
Now, ahead of the Jan. 26, 2023, episode of Law & Order: SVU, it has been teased that this could be the episode in which Liv and El finally get together. If so, it has been a long time coming, and we kind of need a refresher after 20 years of episodes. Not only that, but something did happen between Benson and Stabler that could prevent them from becoming endgame. So, what happened between Olivia and Elliot? Here's what we know.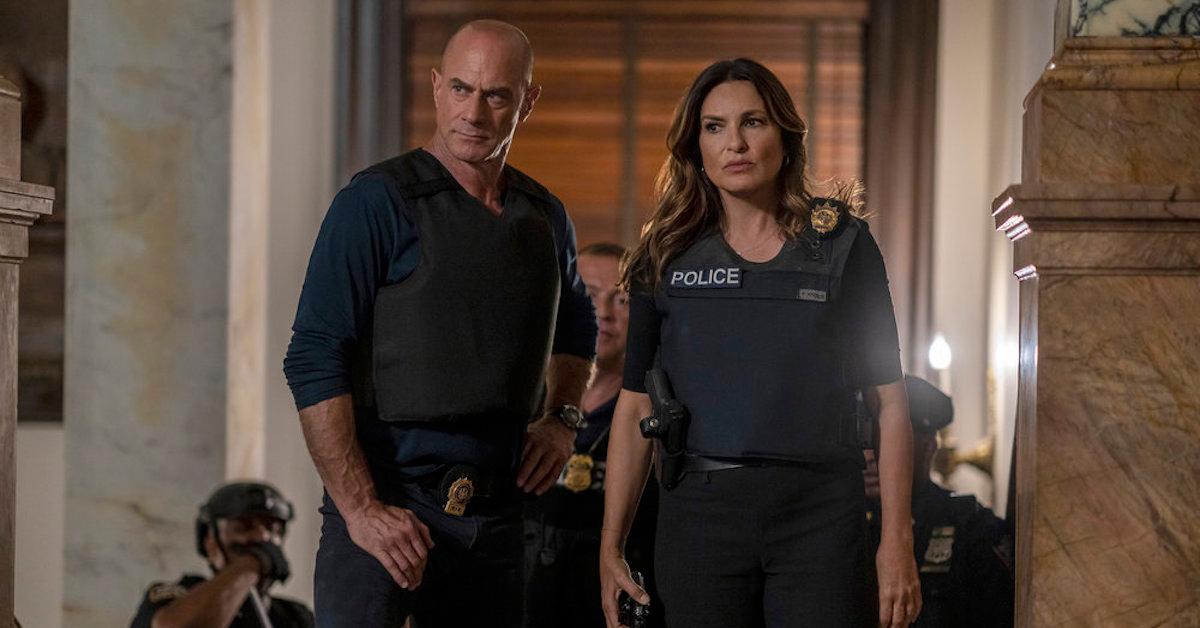 Article continues below advertisement
A lot happened between Olivia and Elliot on 'Law & Order: SVU' before Elliot's eventual return.
When Law & Order: SVU kicked off, Olivia and Elliot were just partners in the NYPD. But as partners they became friends, and then they became really good friends. It seemed like the only thing stopping them from getting together right then and there was Elliot's wife, Kathy (Isabel Gillies). Even still, there was always a somewhat romantic tension between Liv and El that's still present today.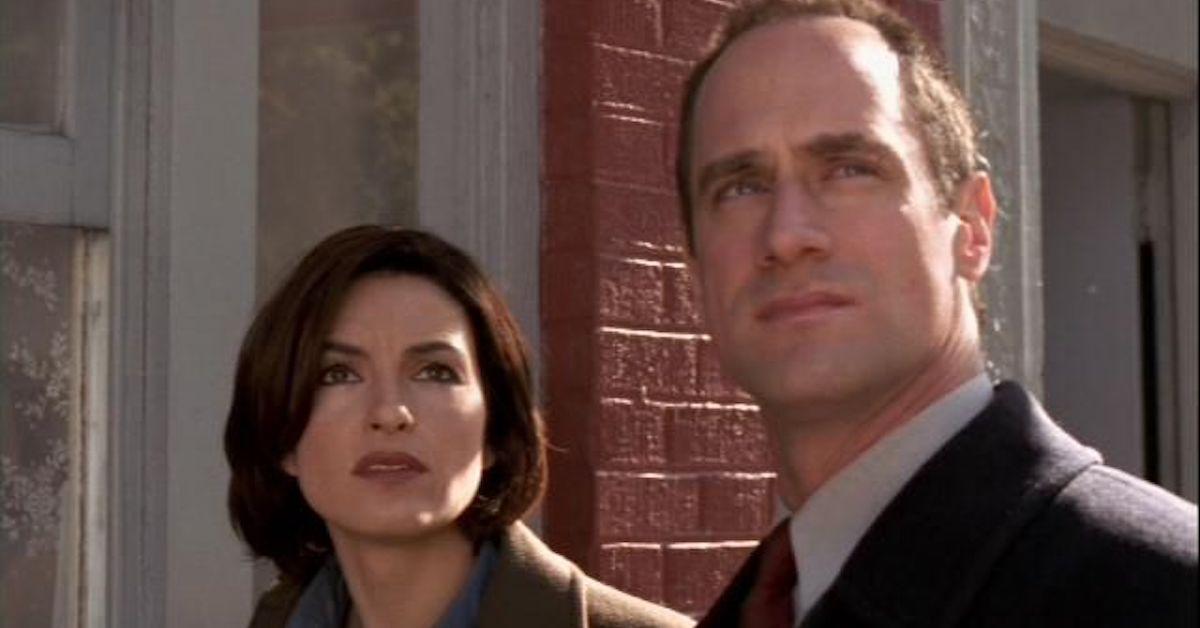 Article continues below advertisement
In order to serve fans, the writers actually gave Liv and El some very trying undercover jobs, in one instance as swingers, and in another, Liv pretended to be a sex worker in order to save El. But throughout all their highs and lows, they were always there for each other... until they weren't. That's when the *thing* happened between them that's still referenced on SVU today.
Something happened between Liv and El on 'SVU' that's nearly unforgivable.
In the Season 12 finale, Elliot shoots a rape victim after she tries to open fire in the squad room. It was the wrong move to make, and unfortunately, Elliot is out of second chances. Even though he's told he'll be cleared, we find out in Season 13 that he has retired, leaving Olivia by herself. This was abrupt and emotional for all of us, but especially for Liv, since she and Elliot had a 12-season-long will-they-won't-they relationship and close friendship.
Article continues below advertisement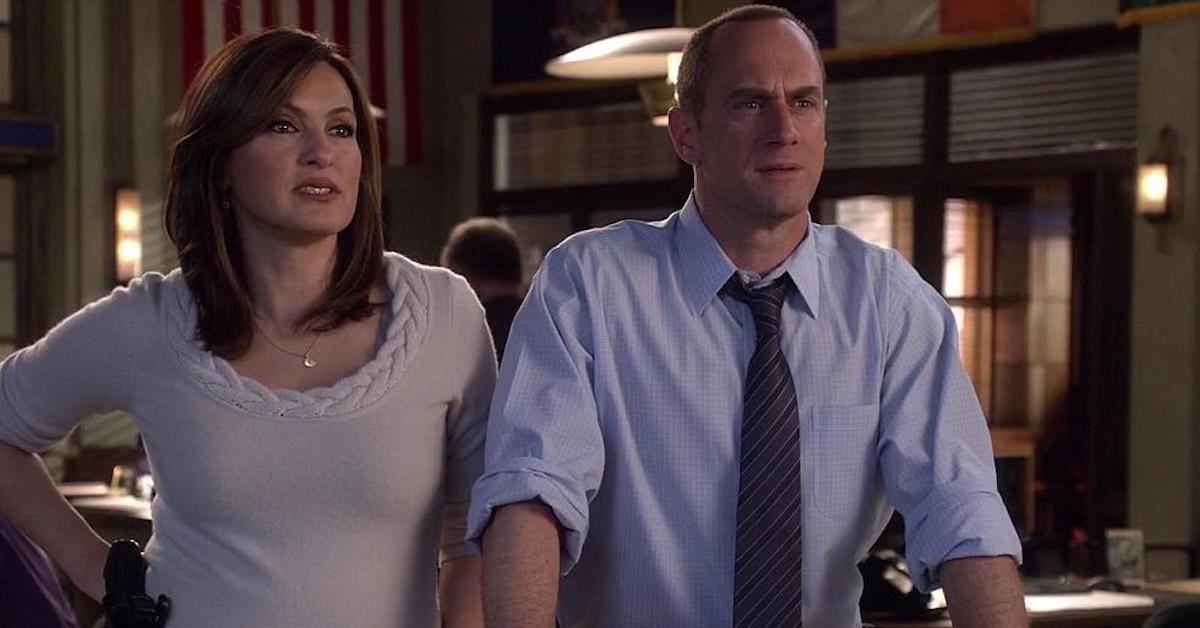 Of course, this was due to contract negotiations with Chris, but luckily, he and NBC were able to work it out in 2021. SVU finally reunited Olivia and Elliot in SVU Season 22, Episode 9, "Return of the Prodigal Son" and Organized Crime Season 1, Episode 1, "What Happens in Puglia," and fans were extremely emotional.
Article continues below advertisement
The beginning of Elliot and Olivia's reunion starts when Olivia responds to a call and she sees Elliot's wife, Kathy, on a stretcher. Someone bombed her and Elliot's car, The Godfather-style, and she was critically injured in the attack. "Liv," Elliott calls out to Olivia. This is when Liv learns that Elliot has been working for a special task force in Rome. After visiting Kathy at the hospital, Olivia finally asks the words we've all been thinking for so many years.
Article continues below advertisement
"Are you sorry for leaving? Or, are you sorry for walking, for not giving me the courtesy of not telling me?" Olivia asks Elliot.
"Both," he replies.
"You walked away... That's what you did, Elliot. You were the single most important person in my life and you just disappeared," Olivia says.
"I know. I was afraid if I heard your voice I wouldn't have been able to leave," Elliot says, tearing up.
Now that Elliot is back for good, there's plenty that could happen between him and Olivia.
After the emotional confrontation between the star-crossed potential lovers, Kathy's spleen ruptures and she's killed off of SVU. Kathy seemed to be the last obstacle to anything romantic between Elliot and Olivia. The car incident was a way to bring El and Liv back together, but also a way to kill Kathy off and finally make room for a romance.
Article continues below advertisement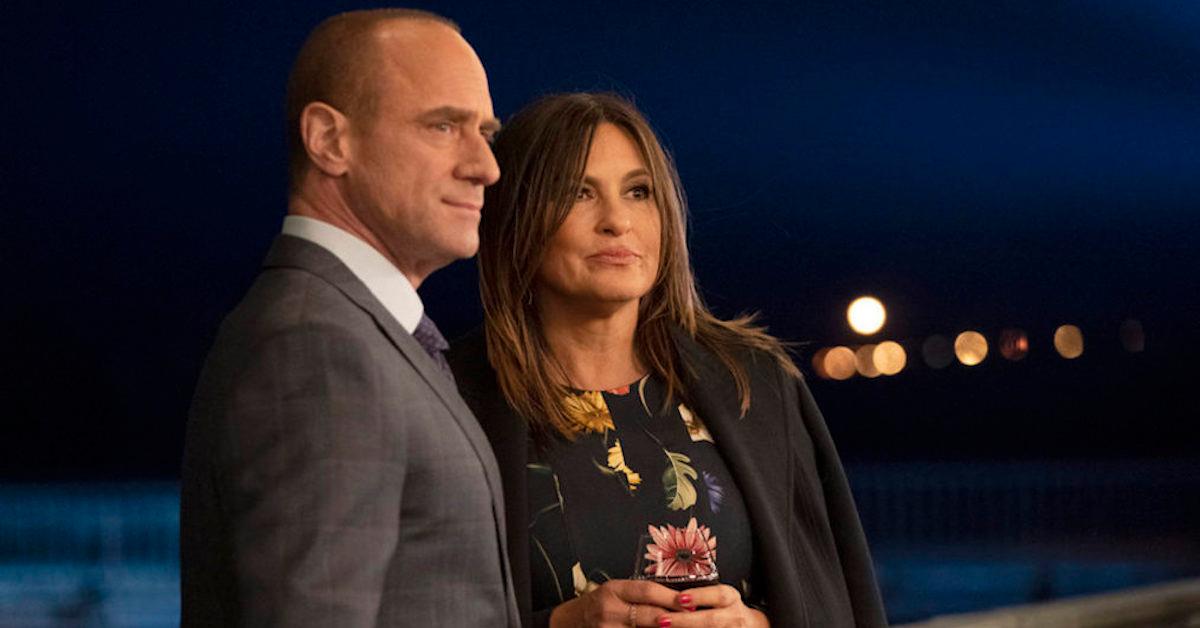 However, after being friends for so many years, plus after El just left Liv in the lurch, it isn't easy to make things work between them. El gives Liv the letter he said he wrote the night of her awards ceremony, but once Liv finally reads it, El's too obsessed with finding Kathy's killer to pay attention. El starts to lose sleep and perspective, so his friends, including Liv, intervene, and El accidentally confesses his love for Liv.
Article continues below advertisement
After this, we learn that it was actually Kathy who wrote the letter to help divert El's feelings away from Liv, although he added the final words, "It will always be you and I." If we think that's when we'll get our moment, we're wrong! Plenty more develops throughout the recent seasons: Elliot meets Olivia's son, Noah. Olivia's therapist convinces her to either see through her relationship with Elliot or move on.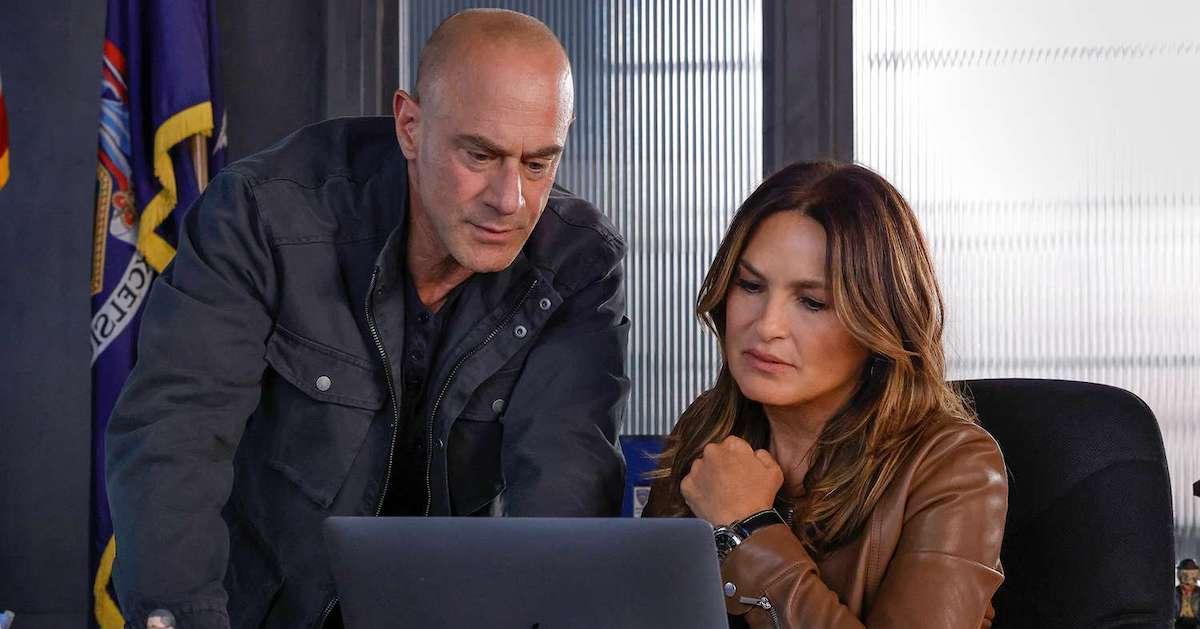 Article continues below advertisement
In Season 3 of Law & Order: Organized Crime, Elliot's former Italian partner from his time in Rome, Tia Leonetti, stays with him and offers to sleep in his bed with him. He drunkenly says that he can't because he's in love with another woman. "You said there's a woman you're in love with," Tia reminded him the next day. "Love shouldn't be complicated. Love affairs, yes. They can get messy. But love, that's different."
Simultaneously, when Liv was with her friend Amanda, she drunkenly dished, "I did feel like Stabler was my home. But he left me, Amanda, and I'm not over it. With [Kathy] gone, it's like there's nothing but possibility. It's paralyzing." Now, teaser trailers for the Jan. 26 episode are making us think that a relationship could finally happen!
Watch Law & Order: SVU every Thursday at 9 p.m. EST on NBC to see how Olivia and Elliot's relationship unfolds.