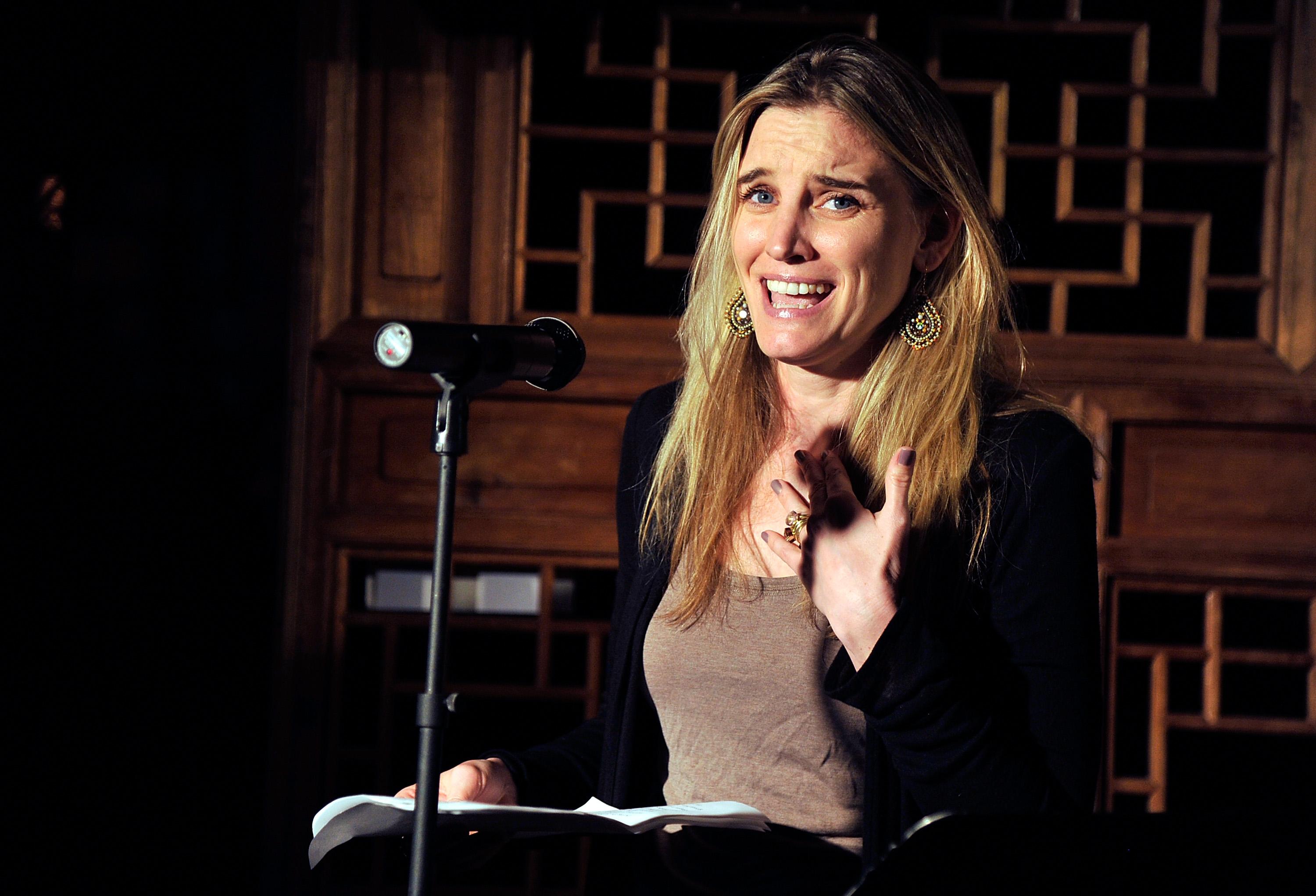 Isabel Gillies, Who Played Kathy Stabler on 'SVU,' Has Responded to Intense Rage From Fans
Looks like the newest celebrity to suffer at the virtual hands of parasocial relationships is Isabel Gillies, who played Kathy Stabler on Law & Order: SVU. The phrase parasocial relationship was coined by Donald Horton and R. Richard Wohl in 1956 to describe the way in which mass media consumers react as if they are in a normal social relationship with a media figure, like a character on SVU. The fan begins to feel as if they are friends with them. And in Isabel's case, the fans are outraged.
Article continues below advertisement
In the Season 1 premiere of Law & Order: Organized Crime, we see Elliott Stabler (Chris Meloni) reunite with Olivia Benson (Mariska Hargitay) for the first time in a decade. Elliott and his wife, Kathy (Isabel Gillies), were in town to surprise Olivia for an awards ceremony that she never made it to. Elliott was going to say a few words but ended up putting his thoughts into a letter that he gave Olivia.
Kathy died during this episode, and fans were left wondering: What was in the letter? And why is it causing Isabel to take online hate?
Article continues below advertisement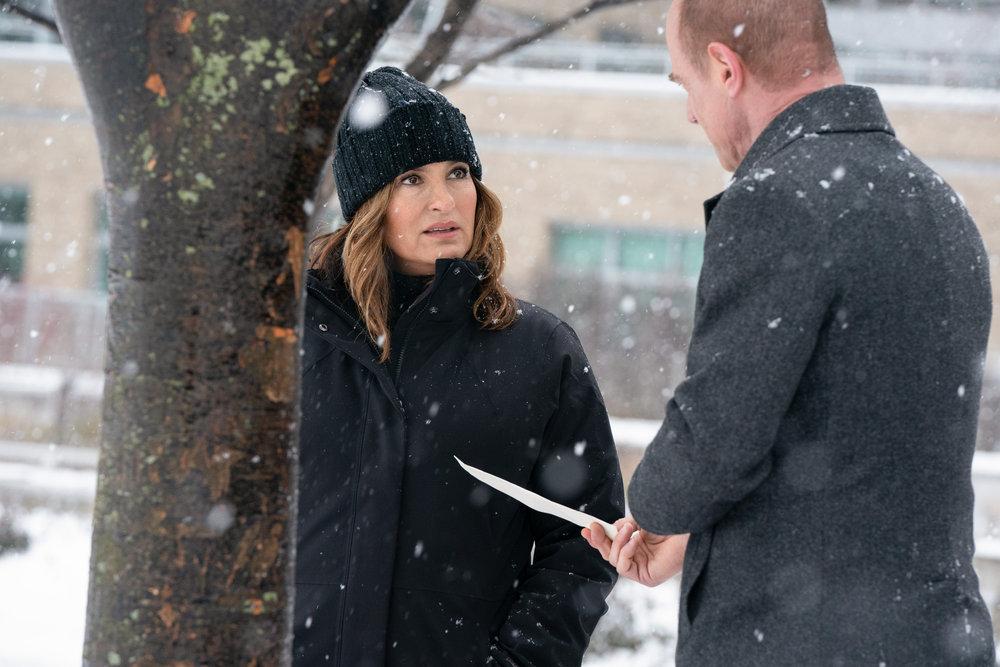 What was in the letter Elliott gave Olivia on 'SVU'?
Turns out it's not the contents of the letter that have SVU fans so upset — it's who actually wrote it. After getting accidentally dosed by drugs while undercover, Elliott ends up back at Olivia's place where he blurts out, "I didn't write the letter." It turns out Kathy did most of the work apart from one line Elliott slipped in at the end without Kathy's knowledge: "It will always be you and I." Fans did not take this huge reveal well.
Article continues below advertisement
Isabel Gillies penned a letter in response to the social media outrage.
In a Substack newsletter posted Oct. 5, 2021, Isabel Gillies responded to the Kathy Stabler rage she witnessed via social media. In it, she said "When I started working on Law & Order, social media didn't exist. If fans liked what your character did, or didn't do, you were kind of in the dark about it. Not so today." She then went on to describe some of the Tweets she saw, all directed towards Kathy Stabler.
Article continues below advertisement
Shaken by this level of hatred, Isabel called Mariska Hargitay, who suggested she not take it personally and to take the higher road. The road ended up being the letter. Isabel begged the fans to "take it down a notch" and asked that people "T.H.I.N.K." Is it thoughtful, honest, interesting, necessary, or kind?
Isabel also seemed to compare what was happening to her to backlash White House Press Secretary Jen Psaki or Dr. Anthony Fauci have received.
How did 'SVU' fans react to Isabel's letter?
Many fans were quick to point out that all of the online vitriol was directed towards Kathy Stabler, a fictional character, and not Isabel. Some even suggested she was being a narcissist by making it about herself.
Article continues below advertisement
Of course, when Isabel shared her letter on Twitter, she clearly said, "I wrote this for my SVU character Kathy Stabler," but then went ahead and tagged Mariska Hargitay, Chris Meloni, SVU showrunner Warren Leight and um, Jen Psaki, who replied and said that the SVU fans who tweeted about Kathy "have poisonous venom pulsing through their veins."
What's perhaps worse is that Isabel directly singled out a meme that upset her in her letter, a meme that comes from Mean Girls and suggests that Kathy Stabler (not Isabel Gillies) is a "fugly slut." Since Isabel posted her letter, multiple people have come forward to tell Isabel that the person who created the meme is now receiving death threats.