White House Press Secretary Jen Psaki Has Officially Resigned
What happened to Jen Psaki? She was the longest-serving member of Obama's administration and served as the White House press secretary.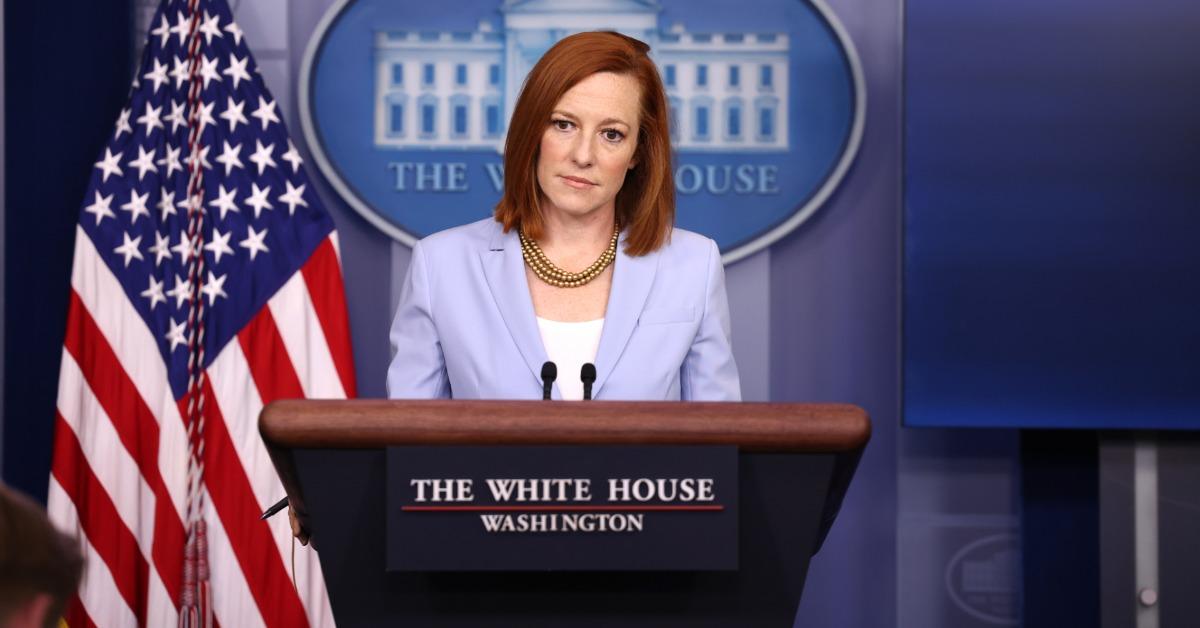 Over the years that she spent in the White House, Jen Psaki was an integral member of both former President Obama's and now President Biden's administrations. As the press secretary, Jen experienced what it feels like to have the pressure put on and be the face that confronts reporters daily with the president's messages.
Article continues below advertisement
However, there has been a change as of late that has spelled out a massive shift in the president's press department: Jen's resignation. So, what happened to Jen, why did she leave the White House, and is it true that she was fired from her role? Here's what we know.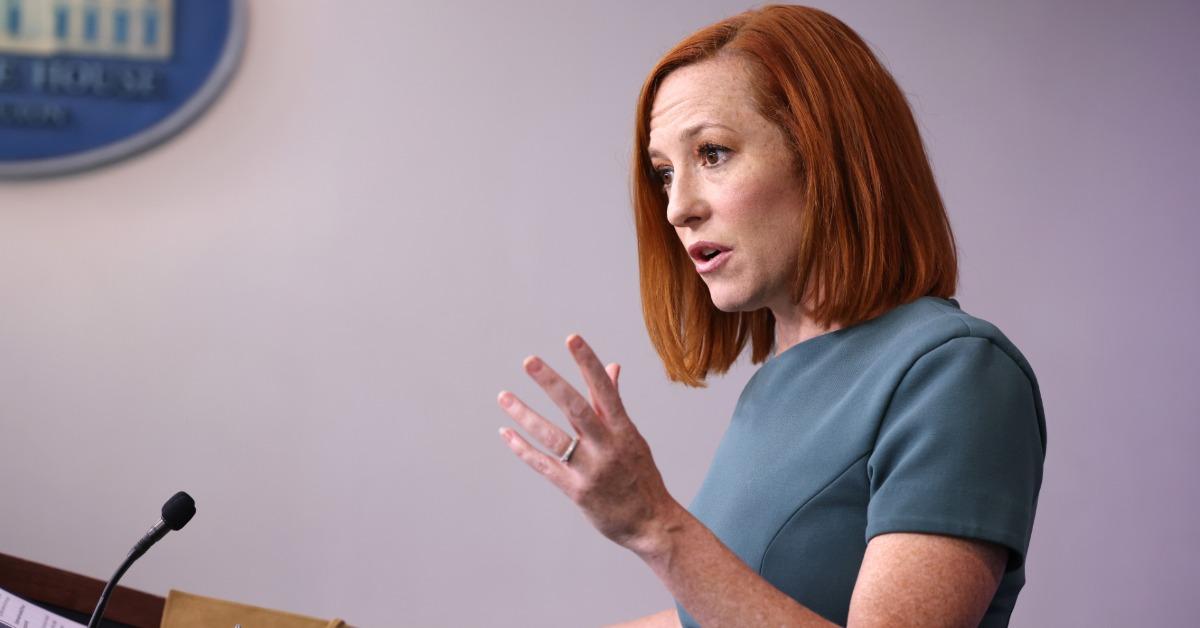 Article continues below advertisement
What happened to Jen Psaki? She has resigned as President Biden's press secretary.
If you weren't familiar with Jen Psaki a few months ago, odds are you are now. The longtime press secretary to President Biden was one of the main faces of the administration since the leader took office in January 2021. However, on May 13, 2022, she signed off with her 224th and final briefing as White House press secretary.
During a December 2021 appearance on the podcast The Axe Files, Jen elaborated on her decision to leave the position with host David Axelrod.
"I think it's going to be time for somebody else to have this job in a year from now or about a year from now," Jen said when David posed the question of how long she'd stay in the role. She then proceeded to give her reasoning for taking it on in the first place.
Article continues below advertisement
Was Jen Psaki fired from her role as press secretary?
Jen was not fired from the White House, but she did give some insight into why she decided to depart in her interview on The Axe Files. "I mean, when I talked to the inner circle of the Biden orbit about this, we talked about coming in and doing this job for a year, which was quite appealing to me for many reasons," she explained at the time.
Article continues below advertisement
"One: This is, what a moment in history — right — to be a part of. It's always true in the White House. But I think following Trump, especially if you can take the temperature down a little bit, that's a cool thing to be a part of," Jen noted. Furthermore, no other reports have come out insinuating that Jen's departure was anything but amicable.
Why Did Jen Psaki leave the White House?
As for the reasoning behind her departure, Jen mentioned that it is largely out of an increased wish to spend time with her young children.
"I have little kids and I don't want to miss time with them. And, you know, my daughter is going into kindergarten. I have a lot of years with her, but she's kind of a magical unicorn. And I don't want to miss moments. I don't want to miss things," she candidly said of why she made the decision to leave.
Article continues below advertisement
Karine Jean-Pierre has now taken over Jen's role.
Deputy Press Secretary Karine Jean-Pierre has now stepped up to take over the role of White House press secretary. She was revealed as Jen's successor on May 4, 2022, and gave her first official briefing on May 16, 2022.
Article continues below advertisement
"Karine not only brings the experience, talent and integrity needed for this difficult job, but she will continue to lead the way in communicating about the work of the Biden-Harris Administration on behalf of the American people," President Joe Biden said in a statement ahead of her official appointment, per Politico. "Jill and I have known and respected Karine a long time and she will be a strong voice speaking for me and this Administration."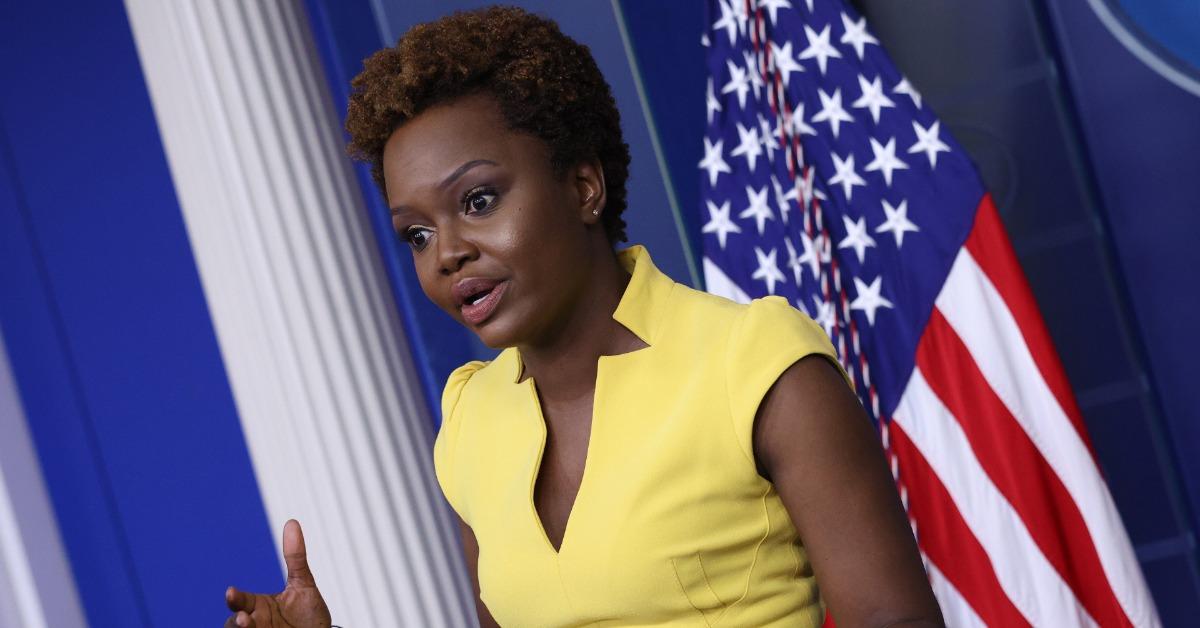 Article continues below advertisement
Not only is Karine going down in history as the first Black press secretary for the White House, she'll also be the first member of the LGBTQ+ community in the role. Speaking during her first press conference as secretary, per the Los Angeles Times, Karine told reporters "I am obviously acutely aware that my presence at this podium represents a few firsts. I am a Black, gay, immigrant woman — the first of all three of those to hold this position."
She concluded by adding that "If it were not for generations of barrier-breaking people before me, I would not be here."
As for Jen, she isn't going to stray from the public eye for too long, as she is in talks to join the team at MSNBC, per the New York Times. Despite these rumors, neither she nor the network has confirmed that deal as of the time of writing.