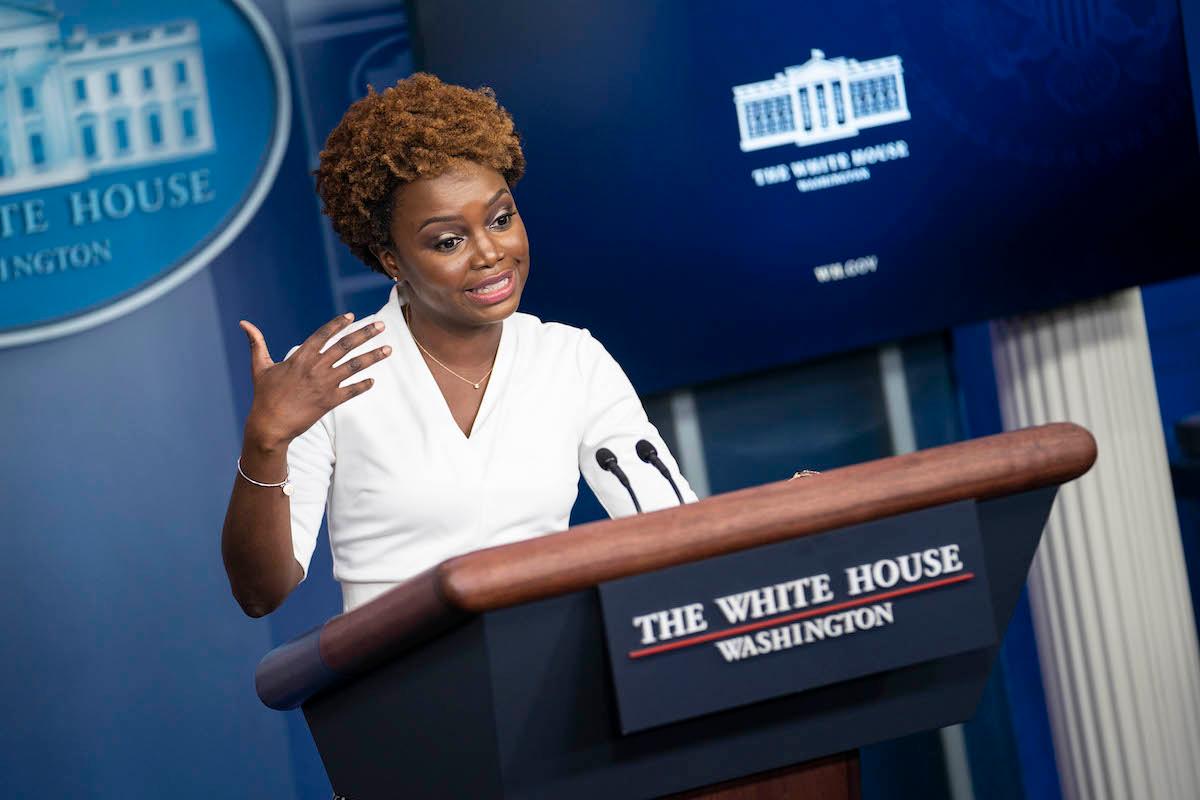 New White House Press Secretary Karine Jean-Pierre's Partner Is a CNN Correspondent
In May 2022, it was announced that Karine Jean-Pierre would be taking over for White House Press Secretary Jen Psaki. Karine is no stranger to the Biden administration, as she has served as the principal deputy press secretary since January 2021, has filled in for Jen on multiple occasions, and was previously the chief of staff when President Joe Biden was campaigning.
Naturally, people are curious to learn more about her. So who is Karine's partner, and does she have any children? Keep reading to learn more about the new press secretary.
Article continues below advertisement
Karine was revealed as Jen's successor on May 4, 2022.
"Karine not only brings the experience, talent and integrity needed for this difficult job, but she will continue to lead the way in communicating about the work of the Biden-Harris Administration on behalf of the American people," President Joe Biden said in a statement, per Politico. "Jill and I have known and respected Karine a long time and she will be a strong voice speaking for me and this Administration."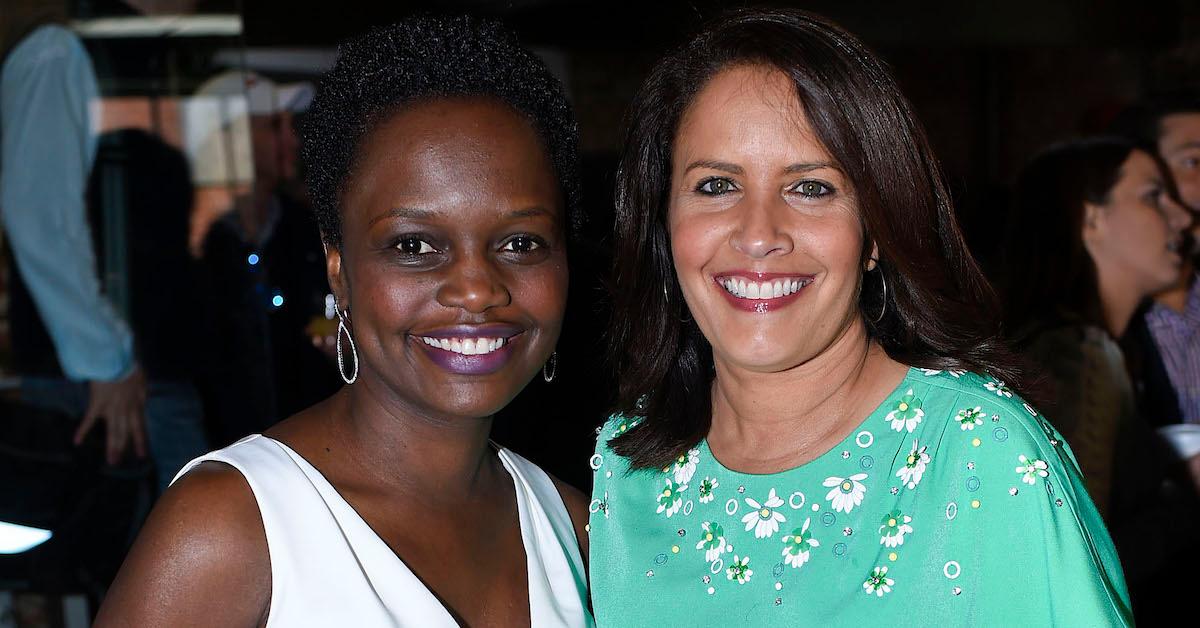 Article continues below advertisement
Who is Karine Jean-Pierre's partner?
Not only will Karine go down in history as the first Black press secretary for the White House, she'll also be the first member of the LGBTQ+ community in the role. During Pride Month last year, Karine opened up about her coming-out journey in a series of tweets.
"I came out to my mom when I was 16 years old. The revolted look on her face sent me running back into the proverbial closet and slamming the door shut. After that, my sexuality became a family secret and it would stay that way for years," she tweeted.
Karine continued: "I dated, but I hid those relationships from my family. Just as American society has evolved over the course of the past couple of decades to embrace the LGBTQ community (never forgetting we still have work to do), my family has evolved to embrace my membership in it."
Article continues below advertisement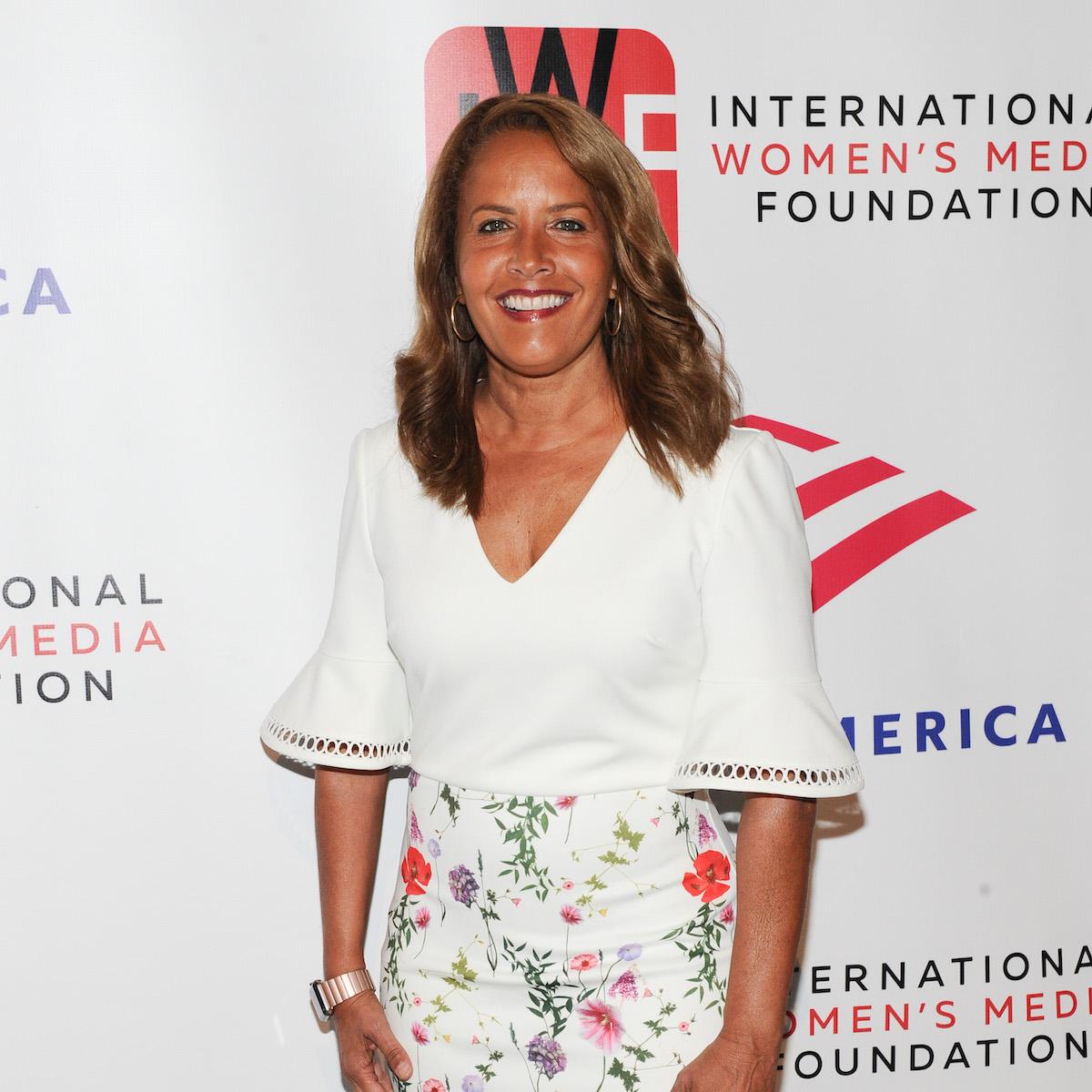 Karine and her partner Suzanne Malveaux prefer to keep their personal lives private, but we do know a few details about them For starters, Karine and Suzanne live in Washington, D.C., with their 6-year-old adopted daughter, Soleil.
Article continues below advertisement
After earning a sociology degree at Harvard University and graduating from the Columbia University Graduate School of Journalism, Suzanne has built a successful career in broadcast journalism. She has co-anchored CNN's "Around the World," as well as editions of the CNN newsroom. Additionally, Suzanne has served as a White House correspondent and a primary substitute for Wolf Blitzer on "The Situation Room."
Article continues below advertisement
Karine Jean-Pierre's education background makes her more than qualified to serve as press secretary.
Karine graduated from Kellenberg Memorial High School in 1993. After that, she earned a bachelor of science degree from New York Institute of Technology in 1997, before earning a masters of public affairs from the School of International and Public Affairs at Columbia University in 2003, per her LinkedIn profile.
Article continues below advertisement
Karine will officially take over for Jen as the White House press secretary after Jenn's last day, which will be May 13, 2022, according to Politico.