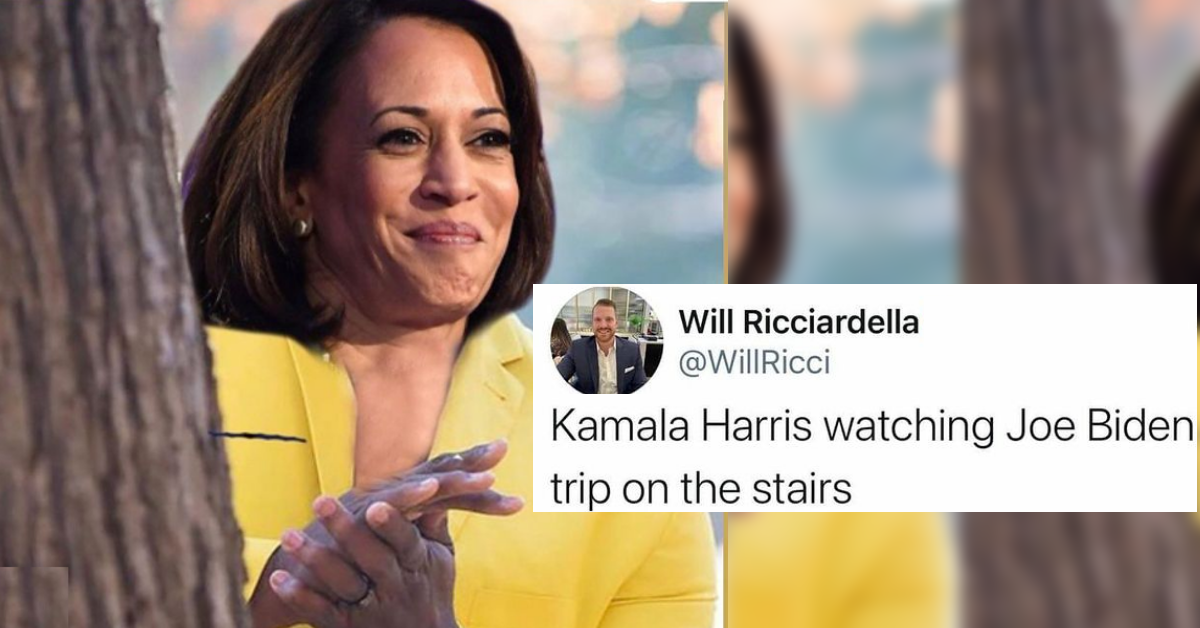 People Can't Stop Laughing at How Joe Biden Tripped While Boarding Air Force One
If you're a well-known public figure that receive global amounts of attention like, oh, let's say, the President of the United States of America, then every single move you make and word you say gets carefully scrutinized by everyone. Remember when Howard Dean excluded himself from a presidential run because he decided to say, "Pyeeaaaah!" during a rally?
Well memes weren't really as widespread of a phenomenon back then as they are now, so when Joe Biden was caught tripping, you know folks had a lot to say.
Article continues below advertisement
"Biden tripping" memes are currently flooding Twitter.
The Air Force One gaffe has become a favorite image/clip of Biden's detractors. When he slipped, many of those who opposed his presidential win began pointing to the fall as signs of Biden being unwell and unfit for the presidency. However, many have simply chalked up the trip to just that: a trip.
Article continues below advertisement
But none of them got the meme treatment like Biden tripping on Air Force One has.
Article continues below advertisement
Of course there were people looking to politicize the memes of Joe Biden tripping and falling, however, there were some who were just there to make some great memes.
Article continues below advertisement
Like Steph Curry crossing him over.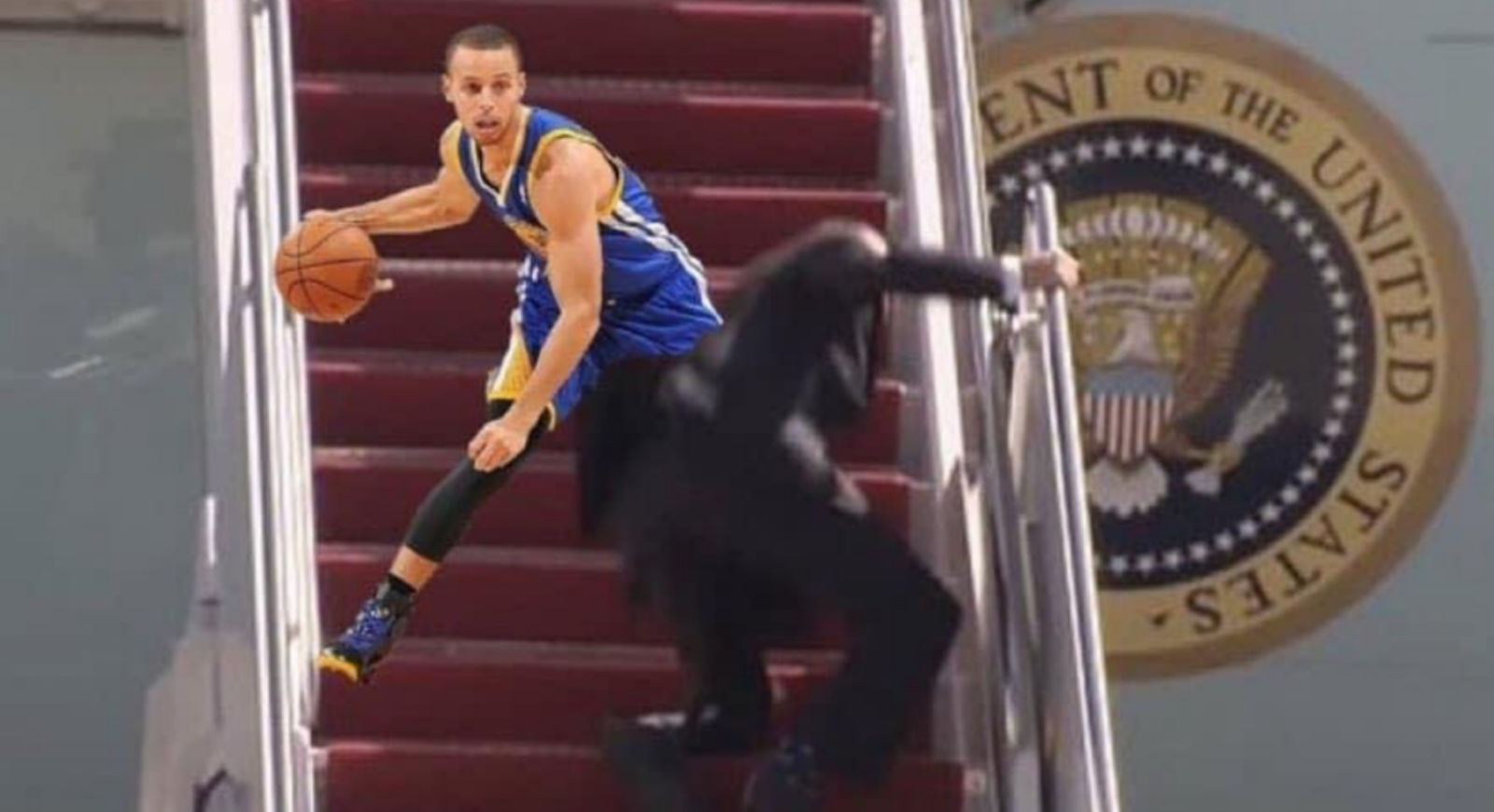 Or pointing out how many times he tripped in a row.
Article continues below advertisement
Others thought he was hitting the Applebee's bar area a little too hard.
While others thought that Trump's super secret lasers had more to do with it than anything.