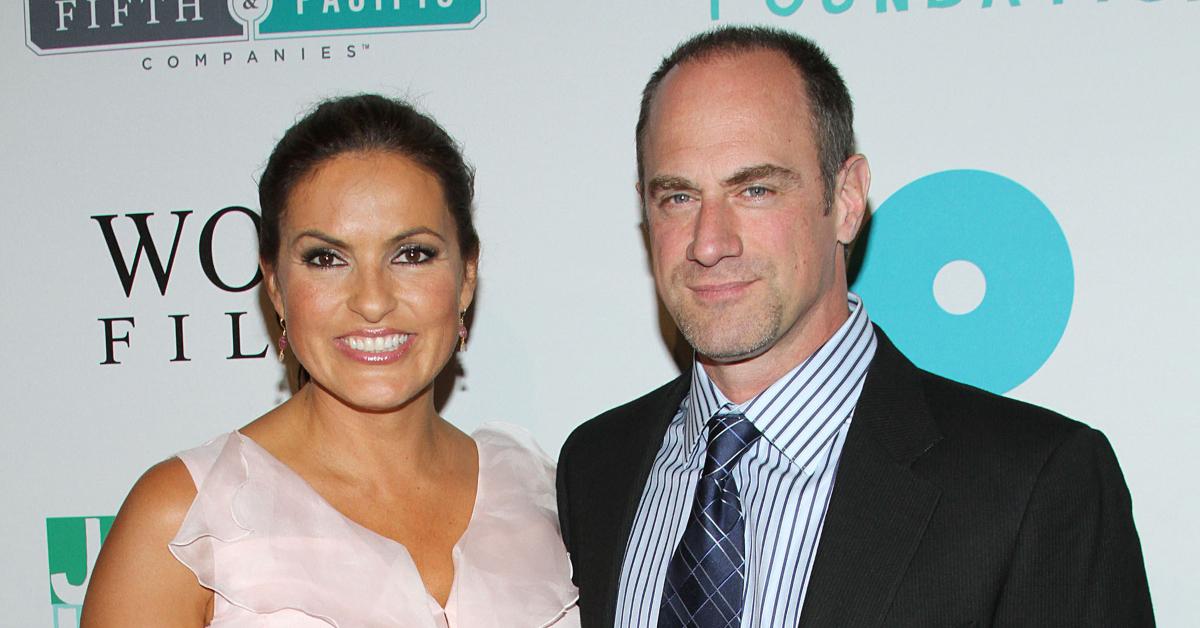 Fans Believe That Mariska Hargitay and Chris Meloni Must Have Dated IRL
Did Mariska Hargitay and Chris Meloni ever date? A photo makes fans think that Olivia Benson and Elliot Stabler might be a thing on and off-screen.
When Elliot Stabler (Chris Meloni) returned to New York City after a 10-year hiatus from Law & Order: Special Victims Unit, he was well aware that he had unfinished business with his ex-partner, Olivia Benson (played by Mariska Hargitay). Their long-awaited reunion took place in Season 22, shortly after Stabler's wife Kathy was nearly blown to bits in a car explosion.
Article continues below advertisement
Kathy survived long enough to make it to the hospital, but she later went into cardiac arrest, leaving Elliot and their five children devastated. Now that Stabler is officially a widower, it's likely that he and Olivia can explore their romantic relationship. And it's about time.
Since the show premiered in 1999, the chemistry between Benson and Stabler has been undeniable. This leads many fans to wonder: Did Mariska Hargitay and Chris Meloni ever date in real life?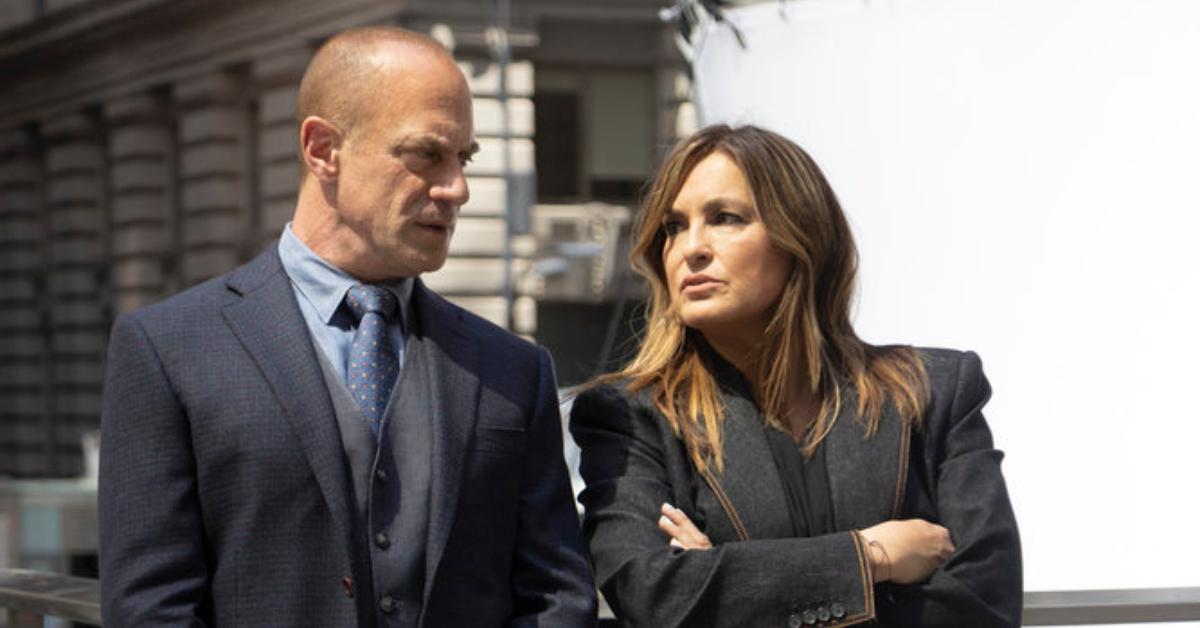 Article continues below advertisement
Did Mariska Hargitay and Chris Meloni ever date?
In late September, a photo of Mariska and Chris looking awfully cozy surfaced online and sent the internet into a tizzy. While many fans believed that they were making their romance official, the two debunked the rumors in an interview on the Today show.
Chris and Mariska have previously teased that they were an item only to confirm that their relationship is strictly platonic. Over the years, Mariska has referred to Chris as family, and it's clear that the feeling is mutual.
Article continues below advertisement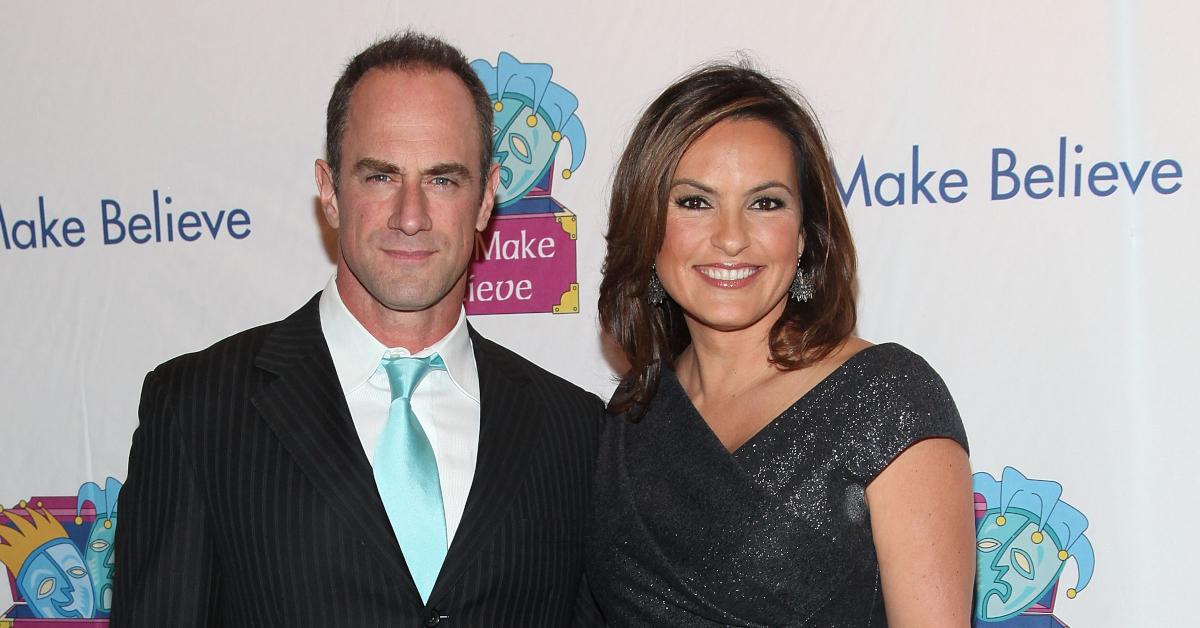 Chris tied the knot with his wife, Sherman Williams, four years before he joined the cast of SVU, and the two are still going strong. Mariska is also married. Her husband is recurring Law & Order actor ​​Peter Hermann, who plays defense attorney Trevor Langan. Today, Mariska is the godmother to Chris and Sherman's now 20-year-old daughter, Sophia Eva Pietra Meloni.
Article continues below advertisement
In an interview with People, Mariska explained how seeing Chris and Sherman's love story unfold "played a really big role" in her life. The SVU actress explained, "The birth of his first child and being privy to his amazing, solid relationship with his wife, before I had that for myself — I think that Chris and Sherman played a really big role for me, to see this really stable couple that loved each other."
Mariska and Chris have each other's backs both on- and off-screen. And on Sept. 23, we get to see the duo back in action. The Season 23 premiere of Law & Order: SVU airs ahead of the small screen debut of Season 2 of Organized Crime. But will Benson and Stabler finally hook up?
Article continues below advertisement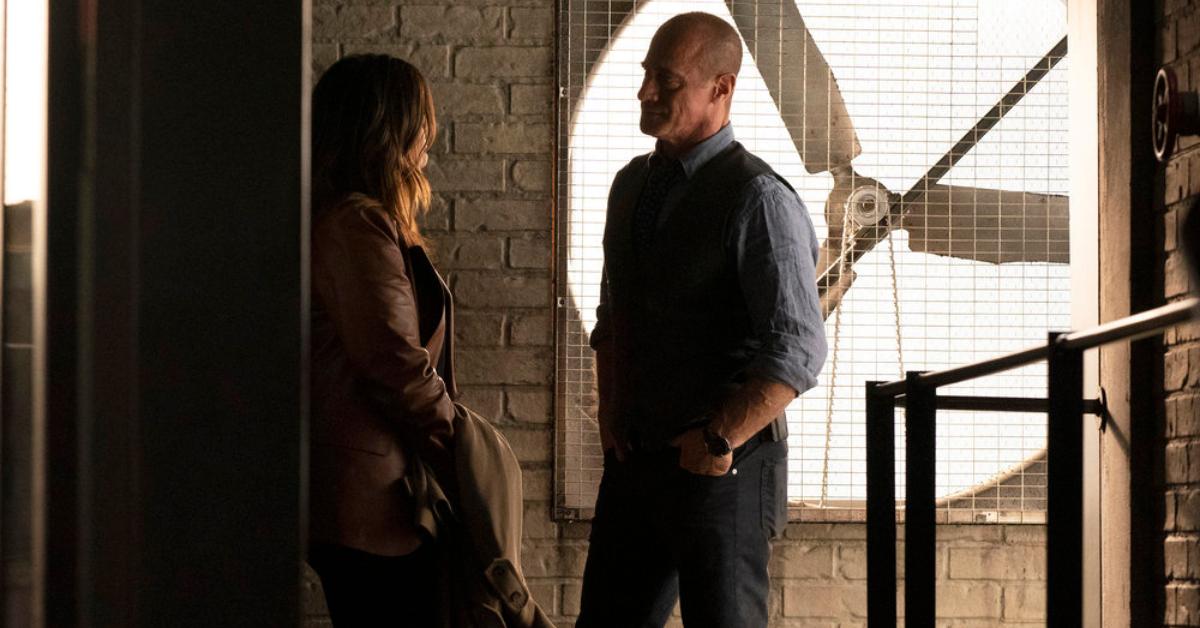 Will Olivia and Benson finally hook up in Season 23 of 'Law & Order: SVU'? Probably.
According to Mariska and Chris, Benson and Stabler's 20+ year relationship may finally come full circle in the fall of 2021. Now that Stabler has taken some time to cope with the death of his wife, it appears that he's back on the market. But he only has eyes for one woman.
Mariska hinted in an interview with Today, "It's all underneath percolating. We're trying to, right now, after Stabler being gone for 10 years and the way that he left and the complexity of what's happened and how he came back surprising me, we're still finding our way."
To see how Benson and Stabler's situationship unfolds, tune into the Season 23 premiere of Law and Order: SVU on Sept. 23 at 9 p.m. EST on USA.