Fans Are Concerned for Jeffrey Donovan's 'Law & Order' Future ... and Rightfully So!
Is Jeffrey Donovan leaving 'Law & Order'? Jeffrey's Detective Frank Cosgrove gets into some hot water near the end of Season 22, so is he leaving?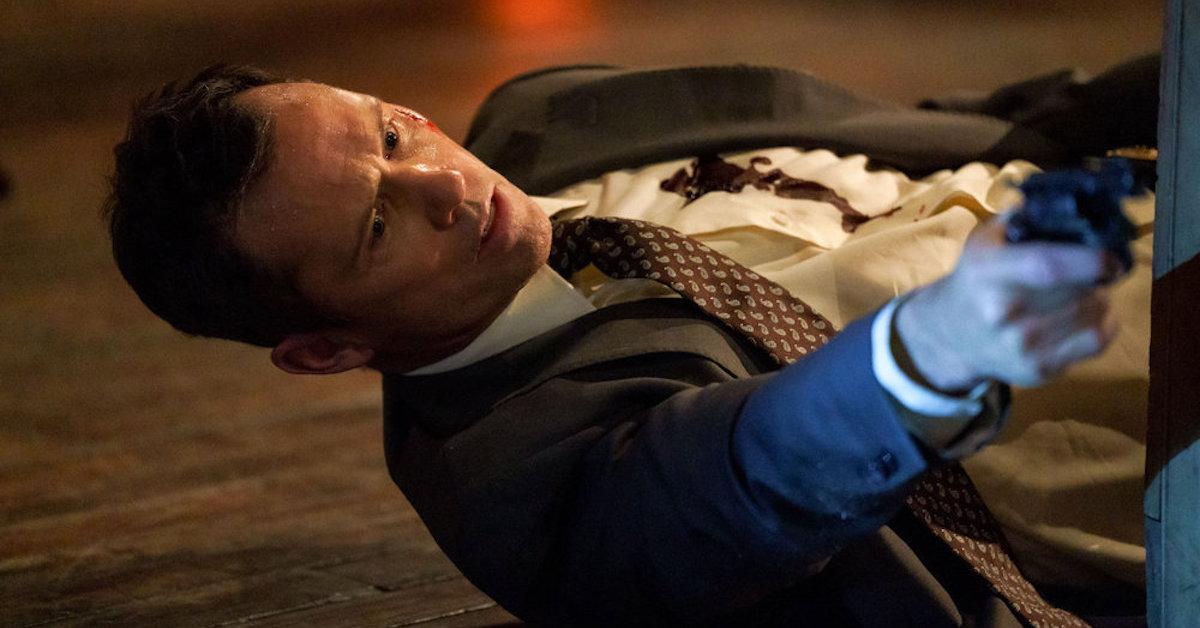 Spoiler alert: This article contains spoilers for Law & Order Season 22, Episode 21.
One of the longest-running serials on television, we can't deny that Law & Order remains relevant, exciting, and unpredictable. In doing so, we turn to characters such as Jeffrey Donovan's Detective Frank Cosgrove for comfort. Week to week, we know we can always count on Cosgrove to get us through the complicated cases showcased on the 22-season-long show.
Article continues below advertisement
Jeffrey debuted as Cosgrove in Feb. 2022 in Law & Order's 21st season, first as a partner to Anthony Anderson's Detective Kevin Bernard. But when Anthony left Law & Order after just one season, Cosgrove was joined by Mehcad Brooks's Detective Jalen Shaw. Together, Cosgrove and Shaw are still a force to be reckoned with.
After Cosgrove gets into some hot water in Season 22, Episode 21, titled "Appraisal," fans are worried that Jeffrey could be leaving Law & Order.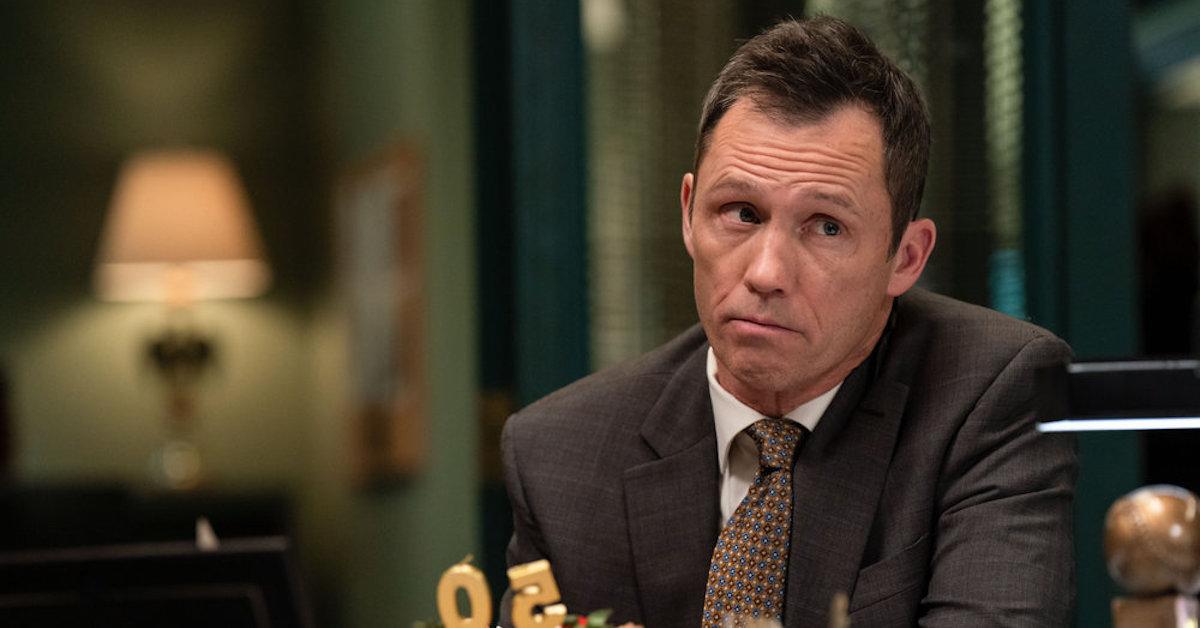 Article continues below advertisement
Is Jeffrey Donovan leaving 'Law & Order'? Detective Frank Cosgrove's life is threatened.
He's been a staple for almost two full seasons now, so fans are naturally worried that the Law & Order gods could mess with our stability by taking Cosgrove out of commission. In Episode 21, Cosgrove and Shaw find themselves in a dangerous situation when investigating a combined murder and missing person case.
Article continues below advertisement
They find the dead body of artist Sarah Baker while searching for gallery owner Madison Platt. At first, they're led to Sarah's creepy landlord, but eventually, they land on billionaire hedge fund manager Matthew Nelson. (It's always the rich ones.) Matthew has a false alibi, a car that matches the one at the crime scene, and of course, a motive. Sarah would be the star witness in a prominent jury probe into Matthew's financial crimes.
Cosgrove and Shaw learn that Madison witnessed Matthew's murder of Sarah, so Matthew captured Madison to keep her from telling the authorities. Although they find Sarah alive, Matthew is there and ready to kill everyone. Matthew shoots Cosgrove, but Shaw saves the day. Cosgrove passes out from his gunshot wound, but luckily, he doesn't die … yet.
Article continues below advertisement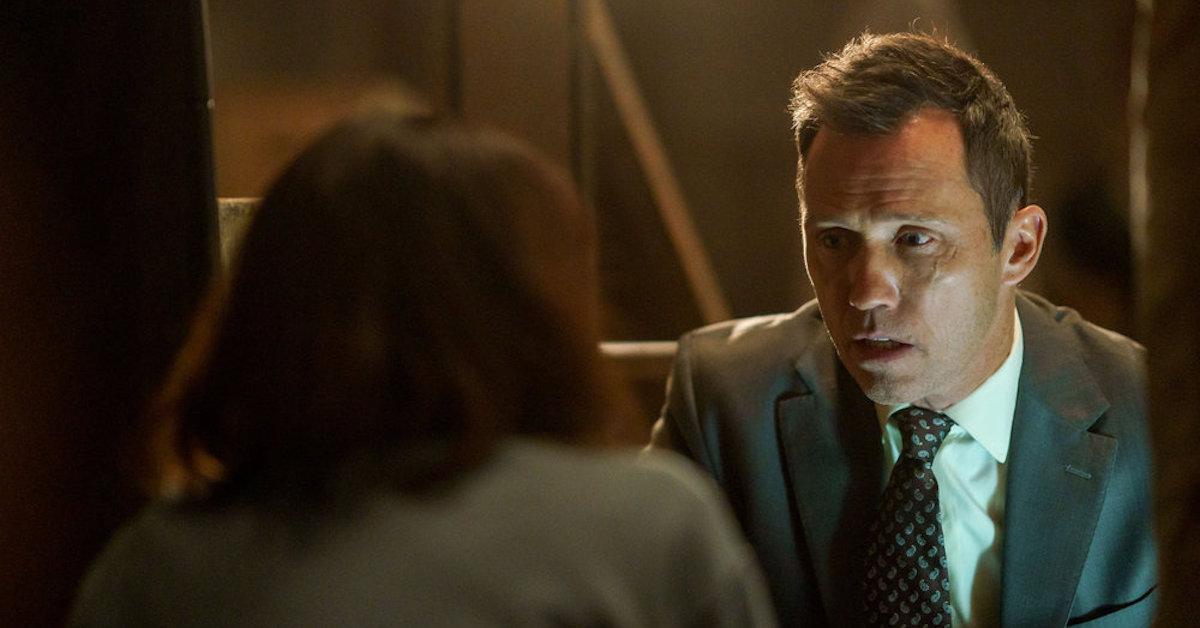 Even though Cosgrove doesn't die, he realizes how dangerous his job is, so he could consider leaving the force. Furious that his wife was almost a widow because of this, Cosgrove makes it his mission to put Matthew behind bars; even still, could Cosgrove decide to leave after this life-threatening event? He's not in any of the promos for the Season 22 finale, but as of now, there are no signs of him leaving.
Article continues below advertisement
Jeffrey Donovan hasn't spoken out about any intentions to leave 'Law & Order.'
Typically, when a series star leaves a long-running serial, we'll get some announcement in advance. But when it comes to Jeffrey, no such announcement has been made. Because his on-screen partner left only a few months into their partnership, Jeffrey's potential exit could mean the end of Law & Order. The only other staple we have now is Sam Waterston, who's celebrating his 400th episode of the show.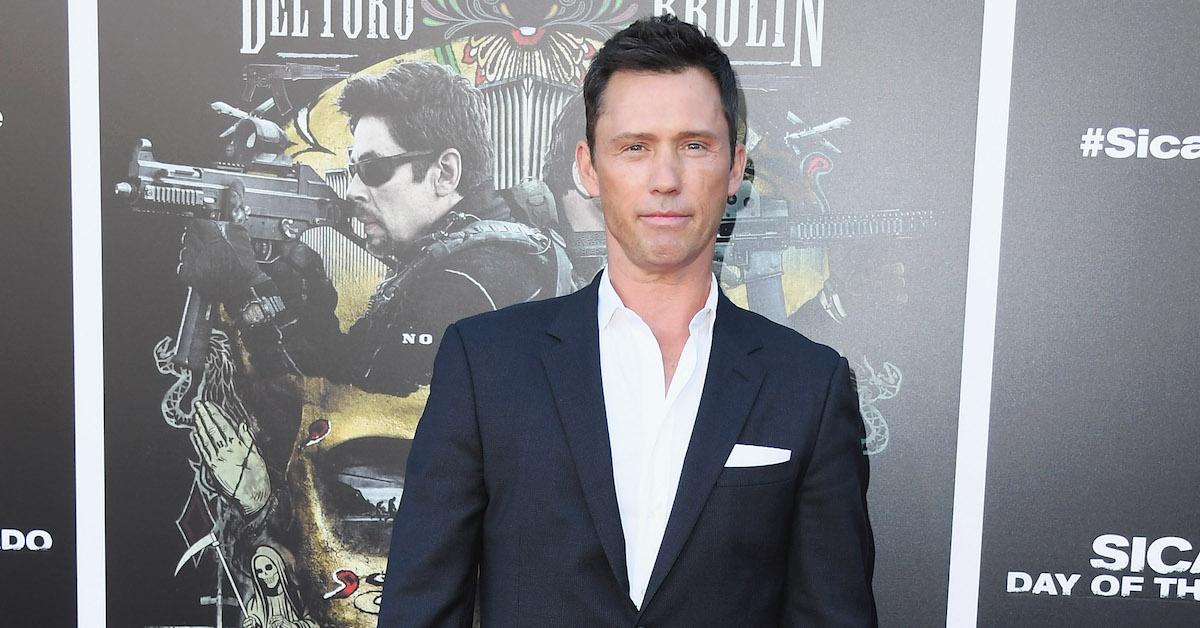 Article continues below advertisement
If anything, Sam will likely leave before Jeffrey. Even still, Jeffrey has no upcoming projects listed on IMDb, although he is starring in the June 2023 release, Surrounded. But because that's already been filmed, he shouldn't have any upcoming scheduling conflicts with Law & Order.
Jeffrey keeps his private life private, so he doesn't use social media to share behind-the-scenes clips with fans. We imagine that if he were to leave Law & Order, something would be stirring in the rumor mill.
New episodes of Law & Order air every Thursday at 8 p.m. EST on NBC.