Is Sam Waterston Bringing a Little Law and Order to Hulu's 'The Dropout'? Who Does He Play?
Hulu's 'The Dropout' features a face we all know and love. Sam Waterston plays George Shultz, for better or worse. Who is George Shultz in 'The Dropout'?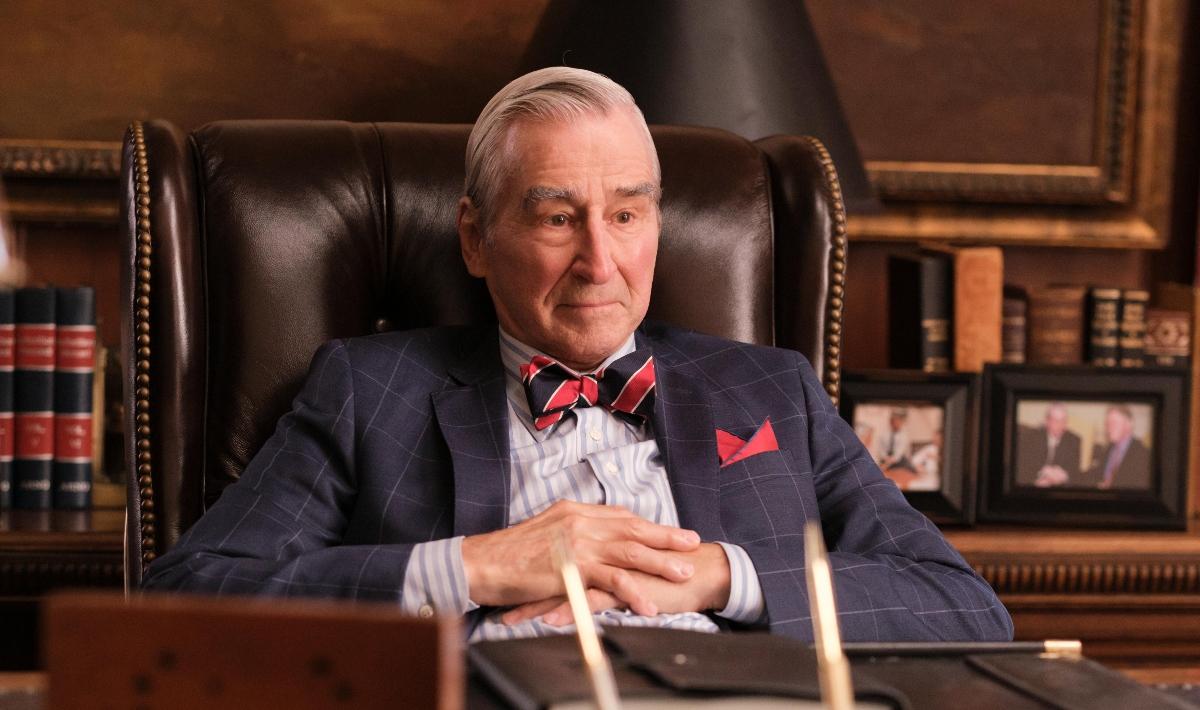 Bio-tech company Theranos was backed by a good deal of wealthy, important men, one of whom was George Shultz. In Hulu's The Dropout, the story of disgraced Theranos founder Elizabeth Holmes, Shultz is played by Sam Waterston, who we generally think of as a nice person. From Law & Order to Grace and Frankie, he has Resting Good Guy Face in almost every role he plays.
But who is George Shultz in The Dropout and is he worthy of Sam Waterston's heroic vibe?
Article continues below advertisement
Who is George Shultz in 'The Dropout'?
In March 2015, former Secretary of State (one title of many) George Shultz sat in conversation with Elizabeth Holmes at the Stanford Institute for Economic Policy Research (SIEPR) Economic Summit. Upon introducing her, he spoke of meeting her three years prior and thinking to himself, "I'm about to have a meeting with a friend of my granddaughter." Not long after that, he would join the Theranos' board.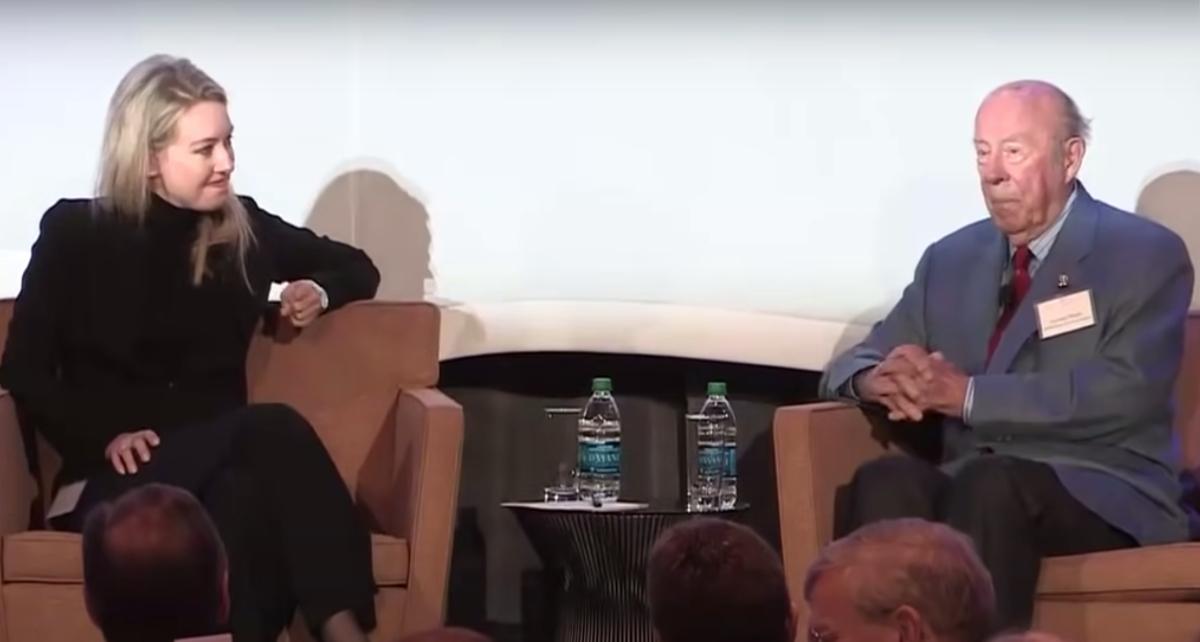 Article continues below advertisement
George was very connected and helped introduce Holmes to men like retired General James Mattis and former Secretary of State Henry Kissinger, who would eventually become board members as well. George and Elizabeth met at the Hoover Institute, a public policy think tank at Stanford, via a mutual friend. "As soon as she started talking, I did a double take," he said during the SIEPR interview. Perhaps it was her odd voice that caught his attention, or maybe it was what she was saying.
Holmes was interested in preventative medicine, and she wanted to get George involved in her dream. After that initial meeting, they spoke regularly. According to ABC News, George said they met almost 30 times within the first year of knowing each other. In fact, she became a semi-permanent fixture in his family, often spending holidays with them. Soon his grandson Tyler Shultz, who also attended Stanford, began a summer internship at Theranos which led to a full-time job.
Article continues below advertisement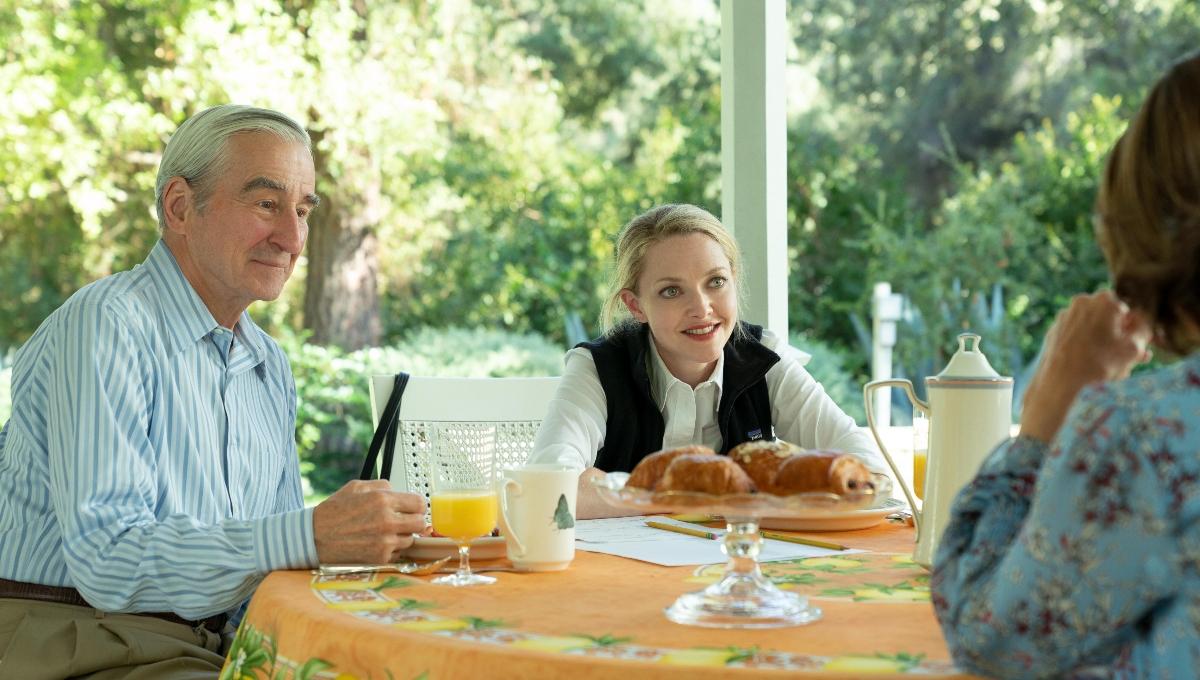 When Tyler figured out that things weren't adding up at Theranos, he tried to tell his 93-year-old grandfather something was wrong, but George wouldn't hear it. When Tyler voiced his concerns to Elizabeth, he was fired. In a deposition given by Tyler, his grandfather told him, "They're trying to convince me that you're stupid, but they can't do that. They can try to convince me that you're wrong, and in this case, I do believe you're wrong."
Article continues below advertisement
Eventually, Tyler would become the Theranos whistleblower, and was the main source for John Carreyrou's Wall Street Journal piece that exposed Theranos' fraudulent practices to the world. When George discovered Tyler was talking to Carreyrou, he tricked him into meeting with Theranos lawyers at his own home. They had a major falling out and George never apologized to Tyler, but they did reconcile before George's death in February 2021.
George Shultz was apparently very astute.
In a Washington Post opinion piece published after George's death, writer David Ignatius wrote that, "What Shultz possessed to an unusual extent was good judgment." It was almost as if he could smell a bad idea from a mile away and tried to stop them before they reached fruition. The piece repeatedly hammers home the idea that George Shultz was not a gullible man.
Article continues below advertisement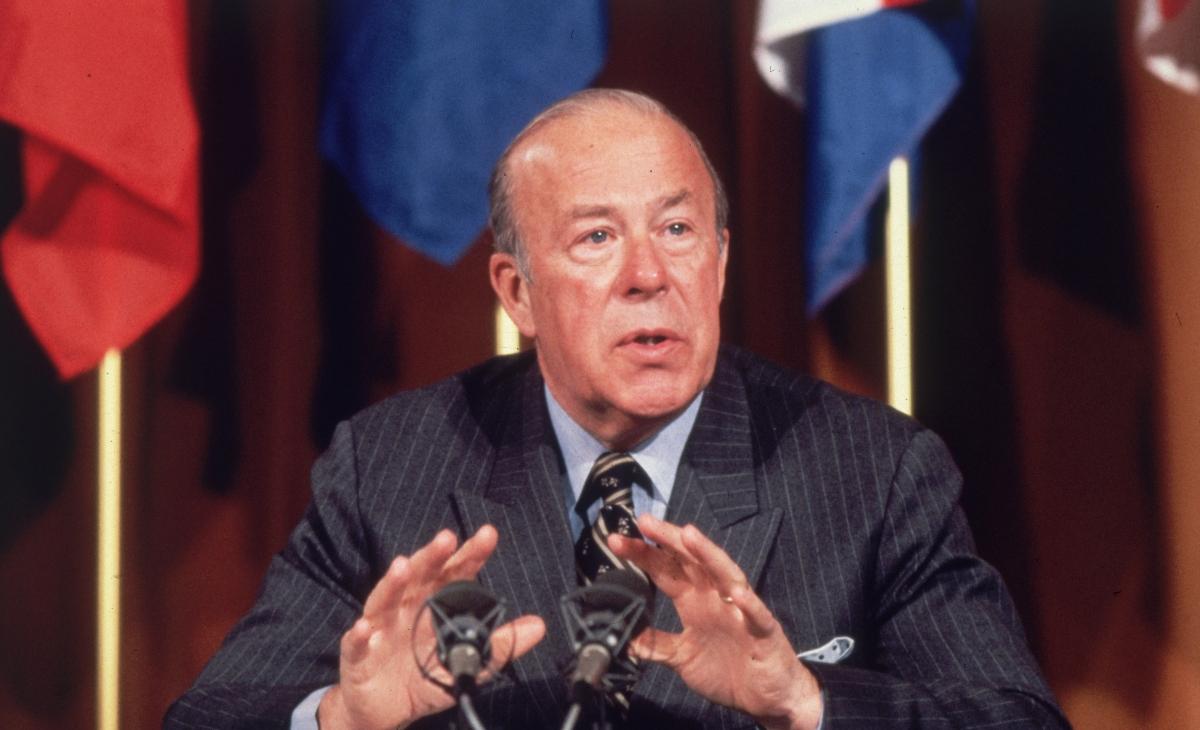 Apparently, his strength was his silence and "a foolish question or a half-baked idea would draw that chilling silence and the thousand-yard stare." This begs the question: How was someone allegedly this perceptive able to be taken in by Elizabeth Holmes? The answer is probably complicated but the simplest idea is he, like everyone, believed in her idea more than how it was being achieved. Desire is a powerful drug.
Maybe the answer lies with this memory Tyler recently shared with CBS News. "In one of my last conversations with him, he told me a story about how he got Elizabeth invited during fleet week in San Francisco to go give a speech to United States Navy sailors. He said with tears in her eyes, she told the room about how she was so honored and humbled that her life's work would be saving the lives of United States servicemen and women," Tyler revealed.
"He said he could not believe that anybody could get in front of these men and women who are willing to put their lives in front of our country and lie directly to their face as convincingly as she lied."