Elizabeth Holmes Has Finally Checked Into Prison — Here's What We Know
Elizabeth Holmes rose to fame and riches thanks to her fraudulent company Theranos, as depicted in Bad Blood and The Dropout. Now she is in prison.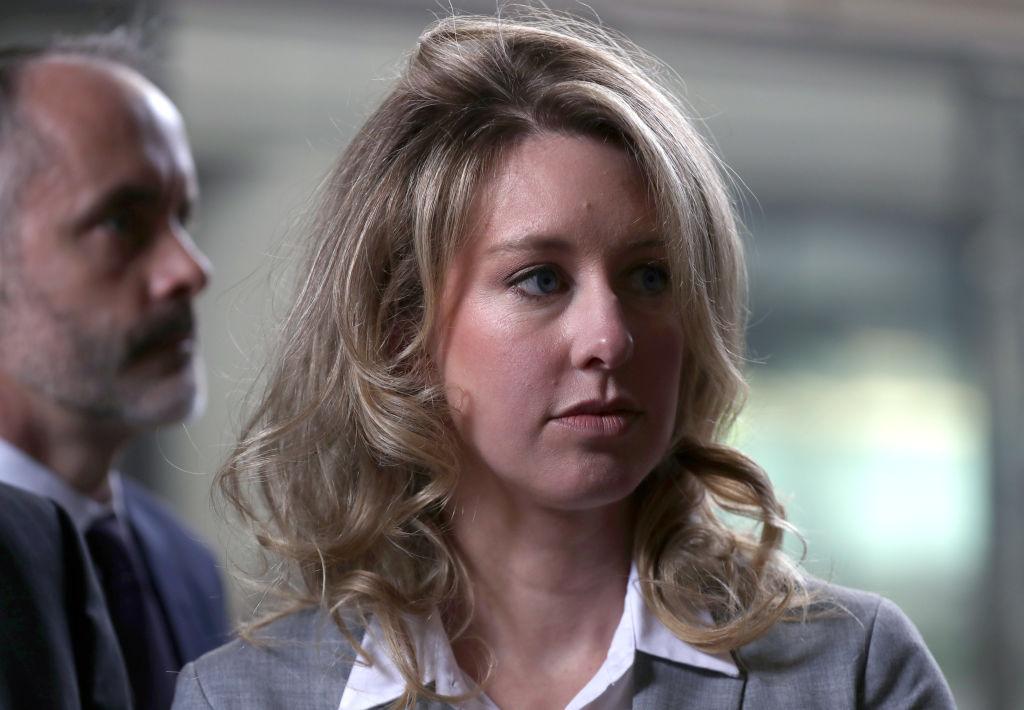 Four years before makeup mogul Kylie Jenner took over the title in 2019, Forbes named Elizabeth Holmes the youngest female self-made billionaire ever. Her company, Theranos, was meant to change the way people draw blood — with a simple finger prick instead of large venous draws. The company was valued at $9 billion at its height, but Holmes would soon become a household name for a completely different reason.
Just a year after receiving the Forbes honor, the whistle was blown. Holmes had misled her investors, and the technology behind Theranos could not work.
Article continues below advertisement
In 2018, Wall Street Journal investigative reporter John Carreyrou — who first broke the story on Theranos' fraudulent practices — released the tome Bad Blood, which shed new light on who Holmes is and how she defrauded the public. The following year, HBO released a documentary about Holmes called The Inventor.
After that, Hulu's The Dropout, based on the ABC News podcast of the same name, chronicled Holmes's rise and fall.
Since then, she has been found guilty of four counts of defrauding investors. Where is she now? Here's what we know.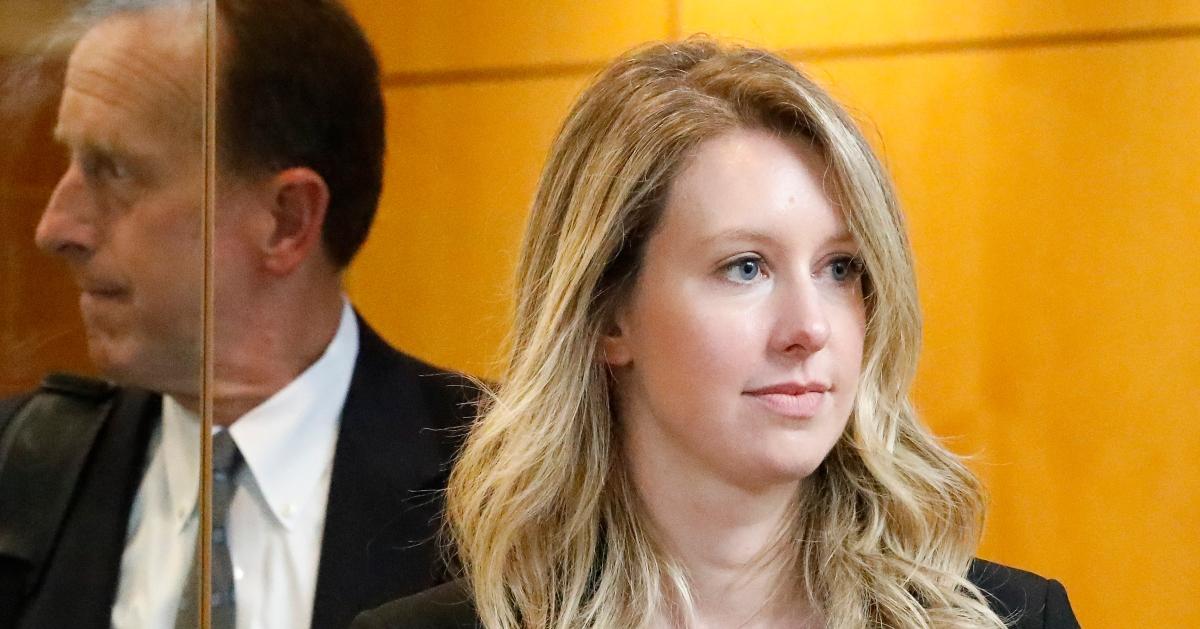 Article continues below advertisement
Where is Elizabeth Holmes of Theranos fame now? She is locked up.
Holmes's trial was initially supposed to be in 2020, but due to her lawyers' diligence and the COVID-19 pandemic, her trial was pushed all the way to Aug. 31, 2021. By the end of the trial, which lasted about four months, she was found guilty of four counts of investor fraud. The jury was deadlocked on three other investor fraud counts and found her innocent on four counts of patient fraud.
On Nov. 18, 2022, Holmes was sentenced to 11.25 years in prison, followed by three years of supervised release. NBC News reporter Scott Budman live-tweeted the sentencing, which began at 10 a.m. PST and was presided over by U.S. District Judge Edward Davila. Holmes arrived at 9:30 a.m. and was visibly pregnant with her second child. Her first child was born in July 2021, just one month before her trial began. She welcomed her second in early 2023. Many people suspect her pregnancies were intended to keep Holmes out of prison.
Article continues below advertisement
Holmes is currently appealing her case, but has been denied the ability to remain free while doing so. According to The New York Times, she reported to a Texas federal prison on May 30, 2023. She "surrendered to F.P.C. Bryan, a minimum-security prison camp for women roughly 90 minutes from Houston," per the outlet. Arriving in a Ford Expedition, Holmes was joined by her mother Noel Holmes as well as her father, Christian Holmes. She was seen wearing a pair of jeans, brown sweater, and glasses while clutching paperwork in one hand.
Article continues below advertisement
What will life in prison be like for Elizabeth Holmes?
The 655 inmates that are currently housed at F.P.C. Bryan are "required to work in the cafeteria or in a manufacturing facility, where pay starts at $1.15 an hour, according to the prison's handbook," per The New York Times. "Before starting work at the factory, Ms. Holmes may take a test to assess her strengths in areas such as business, clerical, numerical, logic, mechanical and 'social.'"
The F.P.C. in F.P.C. Bryan stands for Federal Prison Camp and is described as having "dormitory housing, a relatively low staff-to-inmate ratio, and limited or no perimeter fencing" by the Federal Bureau of Prisons.
They are often jokingly called Camp Fed, but as former federal prosecutor Mark MacDougall told CNN Business, "It's not a place where people would want to spend time if they could be somewhere else."
Holmes isn't the only high-profile inmate currently serving time at this facility. She is joined by former Real Housewife Jen Shah, who is serving a six-and-a-half year sentence for "running a nationwide telemarketing scheme that targeted elderly victims," per NBC News. Sounds like this place is the grift that keeps on giving.