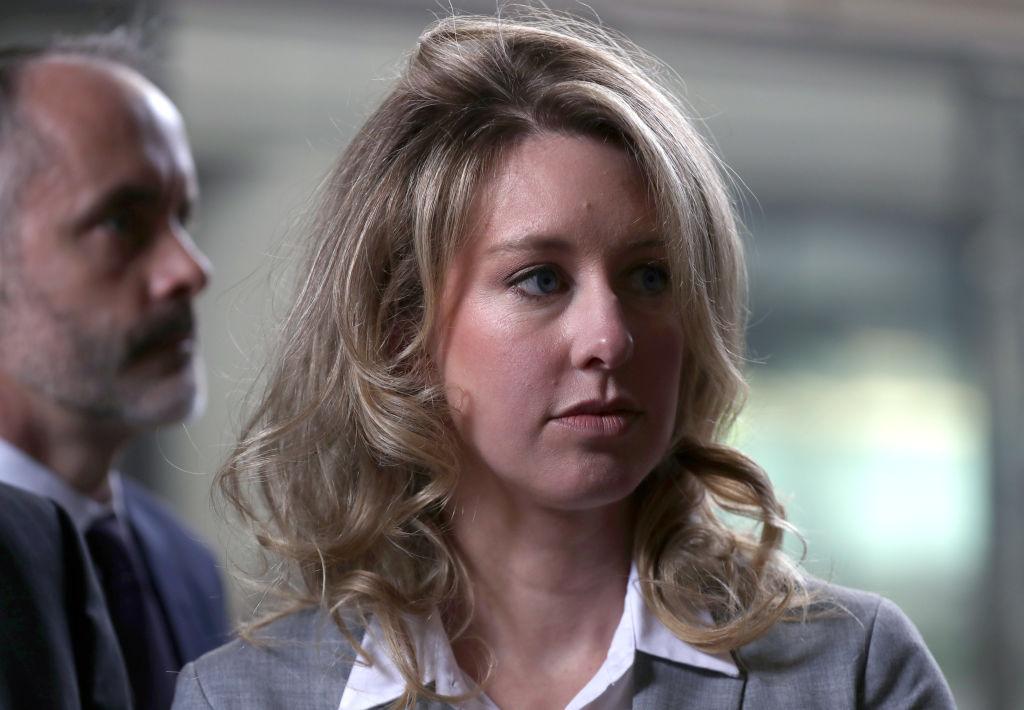 'The Dropout' Chronicles Elizabeth Holmes' Rise and Fall, but She's Not Done Yet
Four years before makeup mogul Kylie Jenner took over the title, in 2015, Forbes named Elizabeth Holmes the youngest female self-made billionaire ever. Her company, Theranos, was meant to change the way people draw blood — with a simple finger prick instead of large venous draws. The company was valued at $9 billion at its height, but Holmes would soon become a household name for a completely different reason.
Article continues below advertisement
Just a year after receiving the Forbes honor, the whistle was blown. Holmes had misled her investors, and the technology behind Theranos could not work. In 2019, HBO's The Inventor shed new light on who Holmes is and how she defrauded the public. Now, Hulu's The Dropout, based on the ABC News podcast of the same name, chronicles Holmes' rise and fall. But where is the scientist turned con artist now?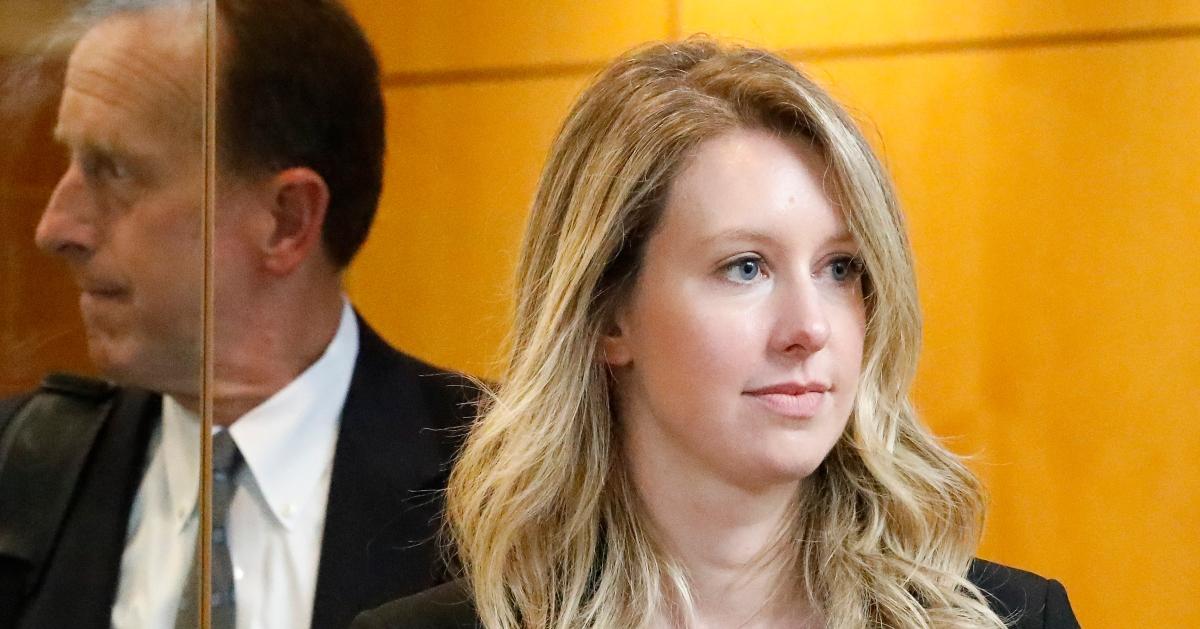 Article continues below advertisement
Elizabeth Holmes was found guilty of four fraud-related charges on Jan. 3, 2022.
Holmes' trial was initially supposed to be in 2020, but due to her lawyers' diligence and the COVID-19 pandemic, her trial was pushed all the way to Aug. 31, 2021. By the end of the trial, which lasted more than four months, she was found guilty on four counts of investor fraud. The jury was deadlocked on three other investor fraud counts and found her innocent on four counts of patient fraud.
Regardless, the four counts she is guilty of could each come with a maximum of 20 years in prison.
Originally, Holmes was supposed to be tried along with Ramesh "Sunny" Balwani, her No. 2 in command. However, their cases were "severed ahead of her trial," according to The Dropout podcast.
This means that while they can have different convictions and sentences, their trials may affect each other in unique ways. Holmes' sentencing is scheduled to take place in September 2022, after Balwani's trial, which is pretty unorthodox.
Article continues below advertisement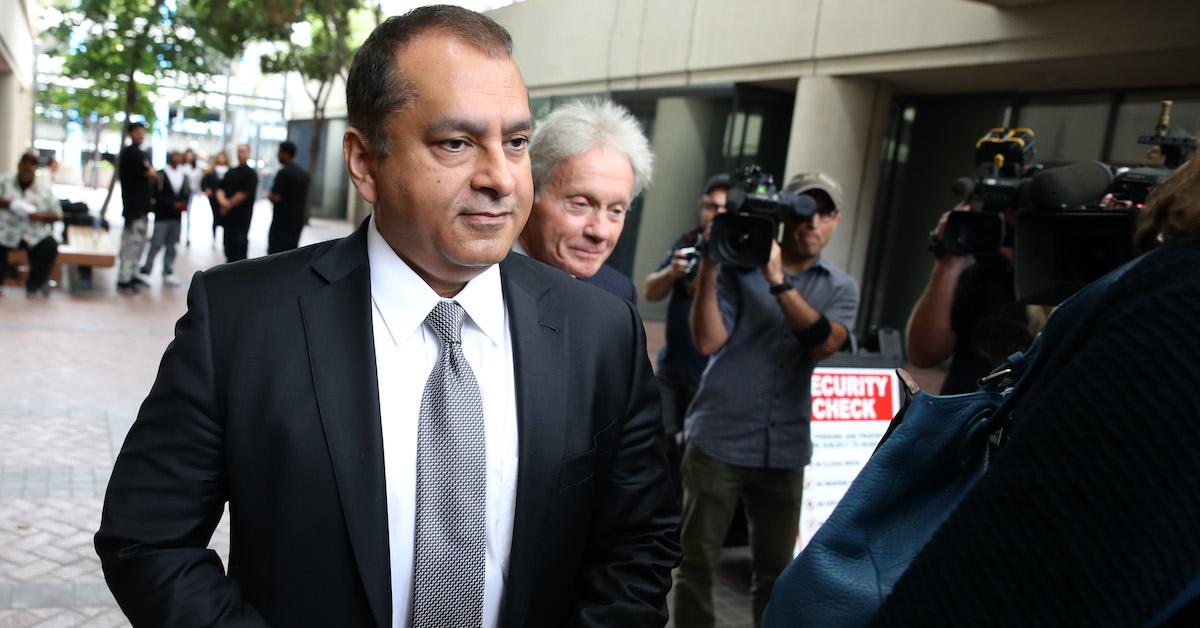 "It's not typical for a case to be sentenced eight months out, but this is not a typical case in many senses," Amanda Kramer, a former federal prosecutor, explained to NPR. "And some facts established in Balwani's trial might prove to be relevant in Holmes' sentencing."
In addition, law professor Ellen Kreitzberg explained on The Dropout how Holmes could use this to her advantage: "Elizabeth Holmes and her lawyers may talk to the government now about cooperating with them in the trial of Sunny Balwani. Under the federal guidelines, cooperation by a defendant is viewed very favorably and allows what's called 'downward departures,' [which] allows the judge to reduce the sentence that might otherwise be required under the guidelines."
Article continues below advertisement
Now, Elizabeth Holmes is waiting out her sentencing trial with her husband and child.
One of the most striking details of the HBO documentary is how Elizabeth was secretly dating and living with Ramesh "Sunny" Balwani, the president and COO of Theranos, the entire time they were working together.
Now, the couple is history — and their breakup will probably go down as one of the most dramatic and disastrous in history. According to Refinery29, "Holmes got rid of Balwani from both her personal and professional life" in the spring of 2016.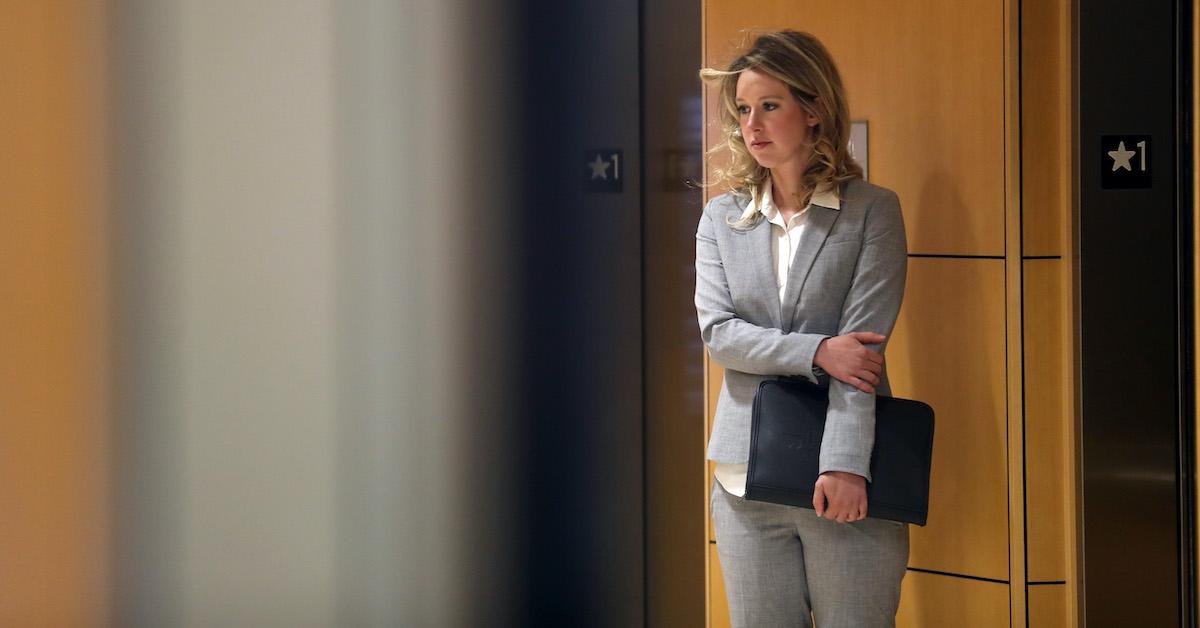 Article continues below advertisement
That seemed to be a good decision for Holmes. She reportedly married Billy Evans in the summer of 2019. And it seems Elizabeth Holmes is a fan of May-December relationships because her husband is eight years her junior. In addition to that, Evans is the heir to the Evans Hotel Group chain in California.
Reports date their relationship back to 2017 when they met at a party. They were then seen together at Burning Man in 2018. In 2019, Vanity Fair reporter Nick Bilton confirmed on his Inside the Hive podcast that the two got engaged and were living in San Francisco. Just months later, Bilton's sources confirmed that Holmes and Evans wed in a secret ceremony.
Article continues below advertisement
To make matters even more complicated, Evans and Holmes welcomed their first child, William Holmes Evans, on July 10, 2021. White-collar criminal defense attorney Caroline Polisi confirmed on The Dropout podcast that this could affect Holmes' sentencing.
"Not only is that going to help her in her trial, but it will really help her in the event that she is convicted," she explained. "The fact that she is a young, new mother is going to play into any potential sentence."
For now, Holmes is awaiting her sentencing trial on a $500,000 bond secured by the $135 million Silicon Valley estate where she's living with her husband and newborn son. It seems that despite her four guilty fraud charges, she's in a pretty good position to get as light of a sentence as possible come September.
The Dropout drops on Hulu on Thursday, March 3.