The Secrets Behind How Elizabeth Holmes Persuaded Walgreens to Work With Theranos
In Hulu's 'The Dropout,' we get to see the inside of Elizabeth Holmes' rise and fall. How did she convince Walgreens to invest in Theranos?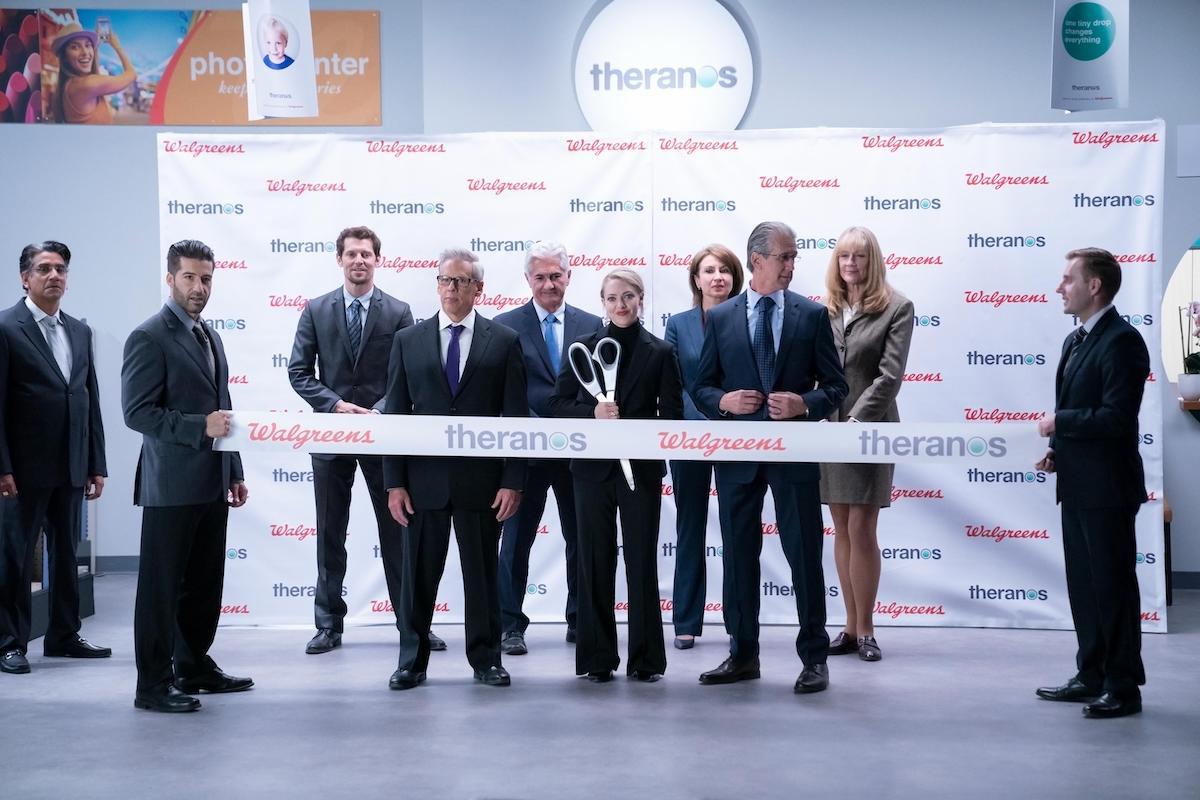 As many of us have now learned through watching Hulu's The Dropout and listening to ABC's podcast of the same name, Elizabeth Holmes was a master manipulator when it came to putting her company, Theranos, in the hearts and minds of anyone with money. One of the many victims of Theranos's rise to the top was Walgreens, and specifically Vice President of Health Innovation Dr. Jay Rosan.
Article continues below advertisement
In Episode 4, we see the ins and outs of Theranos's deal with Walgreens. We now know that the deal didn't completely work out (or else we would have seen more Theranos "wellness centers" in our local Walgreens stores), but it got far enough to go to trial.
How did Holmes convince Walgreens to invest in Theranos in the first place, as shown in The Dropout?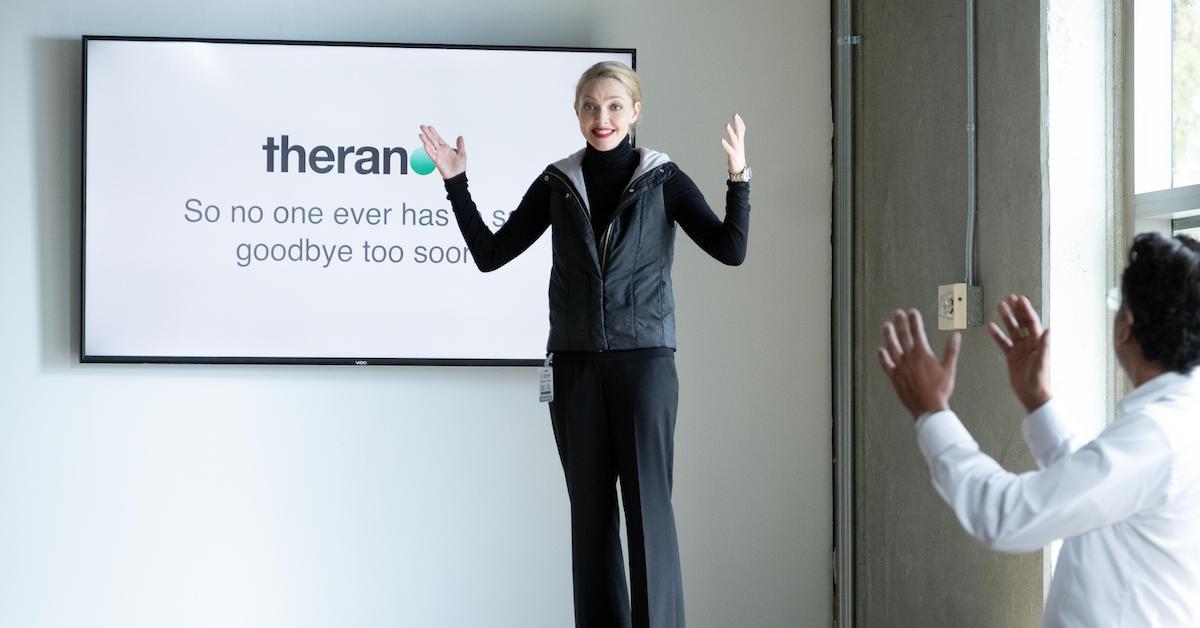 Article continues below advertisement
How did Elizabeth Holmes convince Walgreens to invest in Theranos?
Despite a piece of tech called an Edison box that was basically useless, Holmes forged forward anyway. She would do anything to bring her company to the top, no matter what it would take. But as many of us know, what goes up must come down, and Holmes' story is the epitome of this aphorism.
Holmes appealed to Dr. Jay Rosan's ego and desire to change the world. Holmes insisted she wanted to change the world like he did (in 1992, Dr. Rosan convinced doctors to start sending records electronically, revolutionizing the way that medical records were stored) — and he soon fell under her spell.
Article continues below advertisement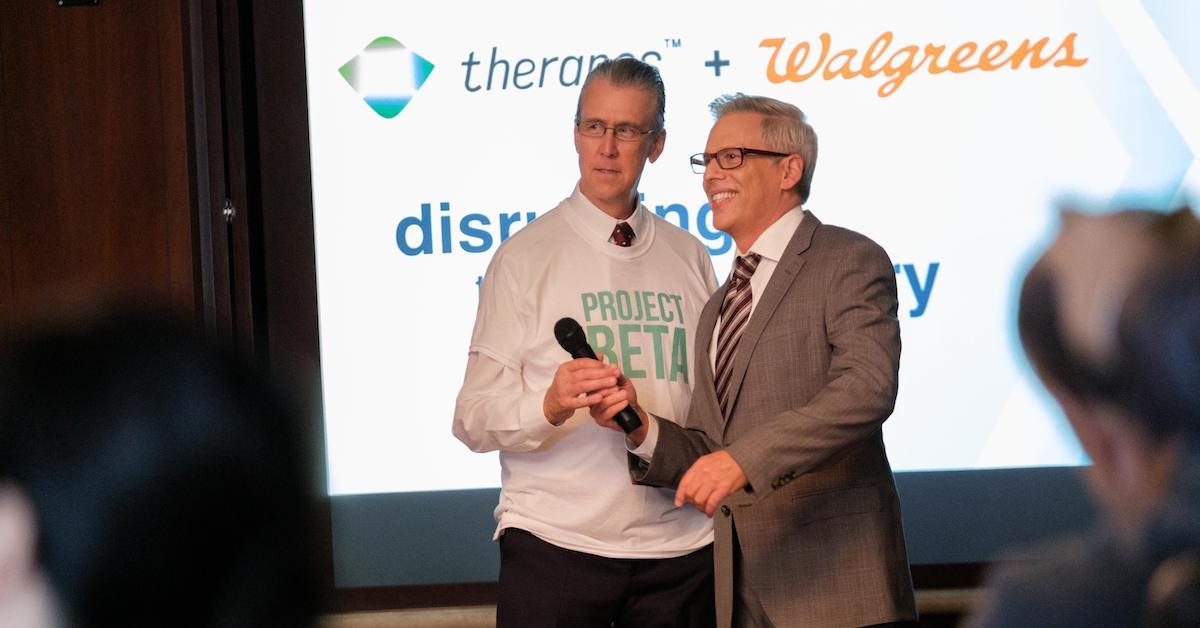 Holmes claimed that her device, the Edison, could run hundreds of tests with just one drop of blood. She said that it was already being deployed in Afghanistan to help soldiers on the field, and believed that by making it accessible to everyday patients, it could continue to change lives. What she failed to tell Dr. Rosan, though, was that the device didn't work.
Article continues below advertisement
At one point during discussions, Walgreens hired an outsider to look over the tech, but Holmes pulled back, saying both that she was nervous they were trying to steal her tech and that they were also in talks with CVS, Walgreens' main competitor. By leveraging CVS as another potential Theranos partner and by getting Dr. Rosan in her pocket, Holmes was able to secure a $140 million deal with Walgreens without their ever seeing the tech.
Walgreens' deal with Theranos was at the center of lawsuits against Holmes.
Even though Theranos did not yet have the working tech it claimed to have, they still went ahead by creating Theranos Wellness Centers in 40 different Walgreens locations. It was alleged that in these centers, they were just using standard blood testing equipment and shipping samples out through FedEx to test them.
Article continues below advertisement
In the deposition of Wade Miquelon, the former CFO of Walgreens, he explained, "My understanding is, the blood would be tested on the [Theranos] Edison device [and] that the base level testing would be able to do 96 percent of the testing done at labs." This was simply not the case, and when Walgreens realized it had been duped, they sued Theranos for the $140 million they put into the deal.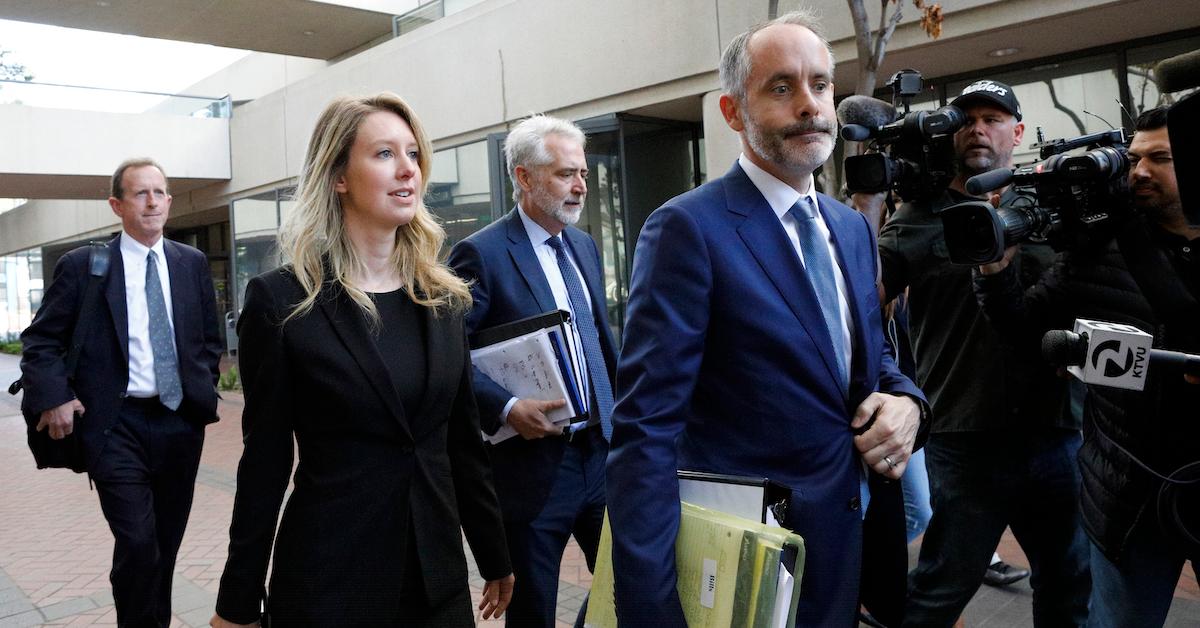 Played by Alan Ruck in The Dropout, Dr. Rosan got himself caught in the middle of this major scandal. Sometimes we trust the wrong people, and that's exactly what happened to Dr. Rosan. Despite this, he continued working at Walgreens, and is now a co-founder of Medovation and a board member of a company focused on biological innovations. Holmes took advantage of Dr. Rosan's passion for medical technology, but he's still working on changing the world.