Ana Arriola Is the Apple of the Theranos Design Eye on 'The Dropout' — Who Is She?
Elizabeth Holmes was able to lure some incredible talent to Theranos, including Ana Arriola who lasted just four months. Who is she in 'The Dropout'?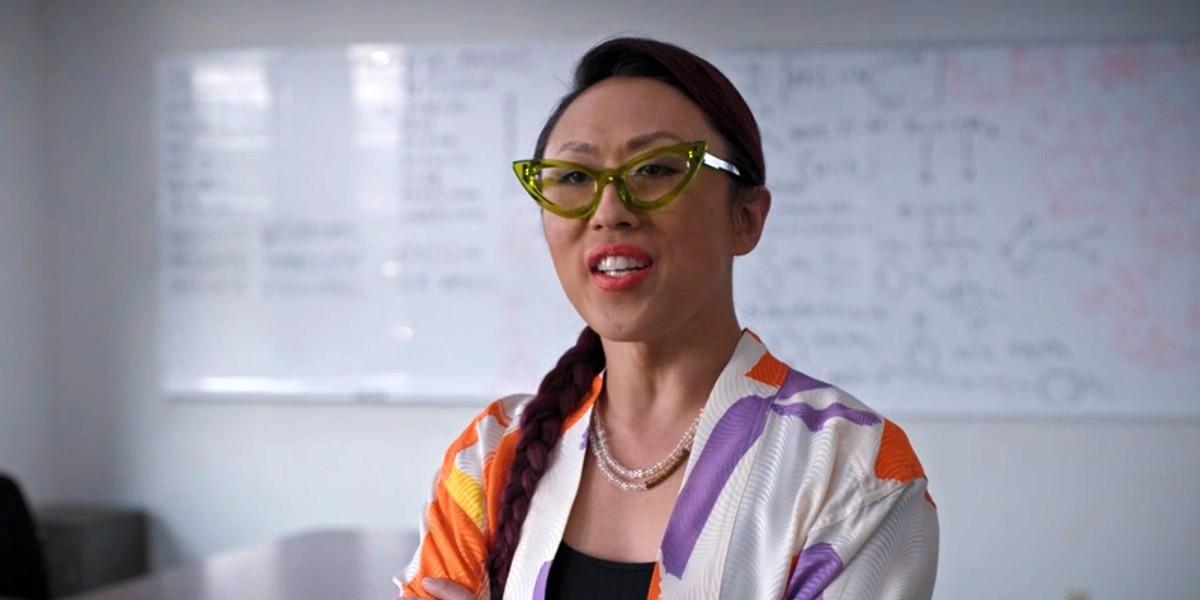 There's a scene in Episode 3 of Hulu's The Dropout where Amanda Seyfriend (who plays disgraced Theranos CEO Elizabeth Holmes) lines up outside of an Apple store to purchase the very first iPhone. (This was 2007.) When a man exits the store, announcing he got the first one, Elizabeth screams like it's 1964 and she's seeing The Beatles in concert.
It's no secret she's obsessed with Apple and Steve Jobs, which is why she aims to hire Apple employees, like Ana Arriola. But who exactly is Ana Arriola in The Dropout? Let's take a bite out of this Apple.
Article continues below advertisement
Who is Ana Arriola in 'The Dropout'?
Ana (played by nonbinary actor Nicky Endres) worked at Theranos as the chief design architect from September to December 2007. On her LinkedIn page, next to the Theranos entry, the first line reads, "Altruism through Corrupt Unethical Science-Fiction." That definitely sums up Theranos and her brief time there. When Elizabeth Holmes hired Ana, she was the senior product line manager at Apple, and helped design the first iPhone.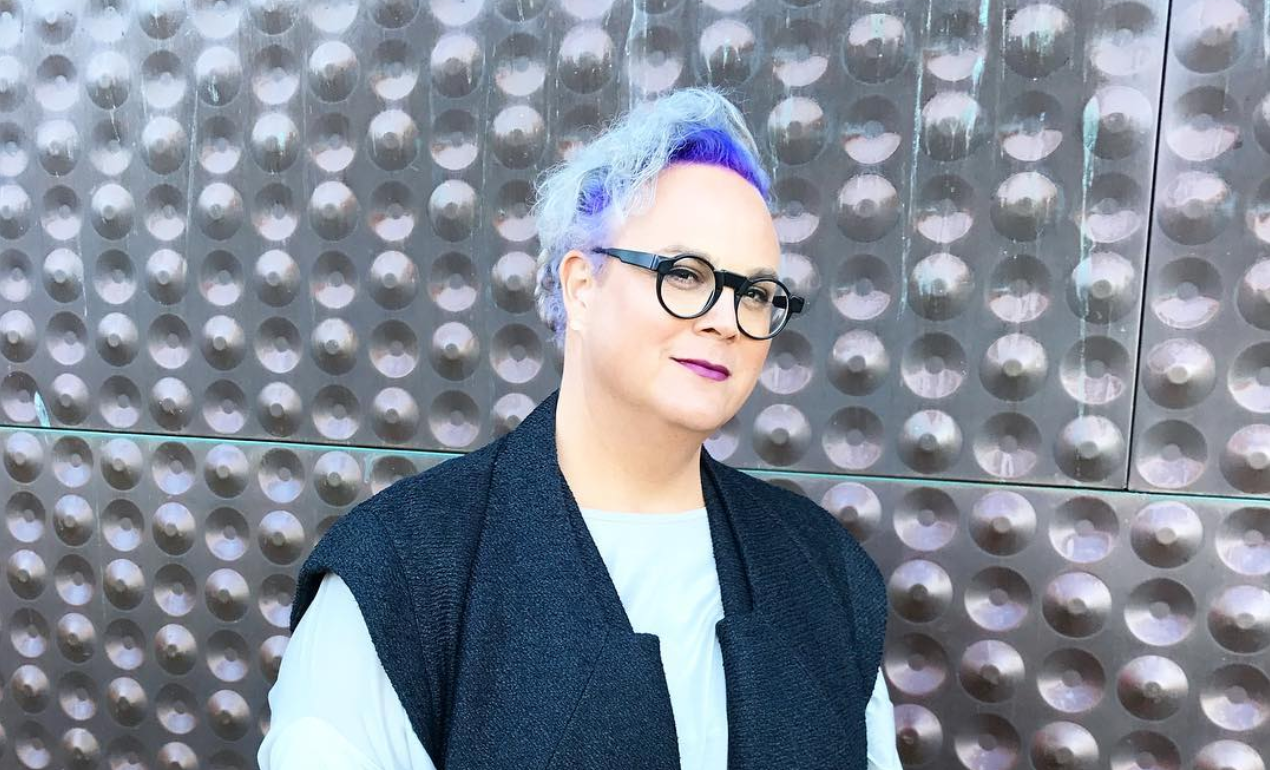 Article continues below advertisement
Elizabeth poaching a designer from Apple before her product even worked was pretty typical of how things were done at Theranos. Not only was she obsessed with Steve Jobs, but she clearly valued style over function. On the show, Ana points out to Elizabeth that she's not dressing for the part of a CEO. Looking tired in a rumpled buttoned-up shirt, sitting across from the stylish Ana, it's easy to see what she means.
When Ana decided to leave Apple for Theranos, she walked away from 15,000 shares of Apple stock or, as she put it, "my retirement." (If Ana had held onto those stocks and sold them today, they would be worth a fortune.)
Several times on The Dropout, we see Ana asking Elizabeth for basic information, such as the dimensions of the machine she needs to design. What finally caused her to walk away from Theranos was finding out that Elizabeth had been using the ill-functioning prototype of the blood testing machine on actual cancer patients.
Article continues below advertisement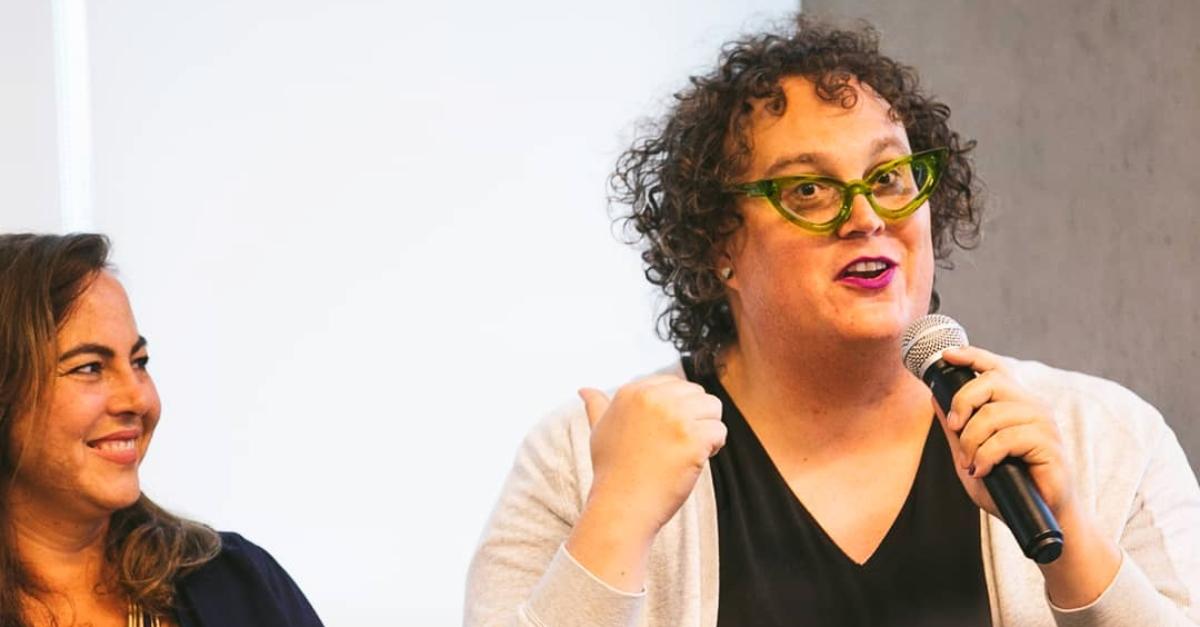 We see Ana's passion and empathy in that scene, which comes from a very real place in her life. Ana is a member of the transgender community and is a fierce advocate for the LGBTQ+ community in and outside of the tech world. In a 2016 interview with Techies Project, Ana spoke of her time working for Sony and how she initially felt threatened when she started there.
Article continues below advertisement
Thankfully, via a ton of support and care from coworkers based in Sweden and Japan, that reaction was replaced by a feeling of safety and inclusion. Eventually Ana was able to help "LGBTQ expatriates find safety and security in the San Francisco Creative Center studio," she explained to Techies Project.
Currently, Ana is the director of product design and research at Microsoft, and has previously worked at Facebook, Samsung, and Adobe. She's also a mentor and advisor to queer/LGBTQ+ startups. On her LinkedIn page, she describes herself as "a queer mother of three, latinx lesbian of trans and nonbinary experience, working within our professional multicultural global community."
Article continues below advertisement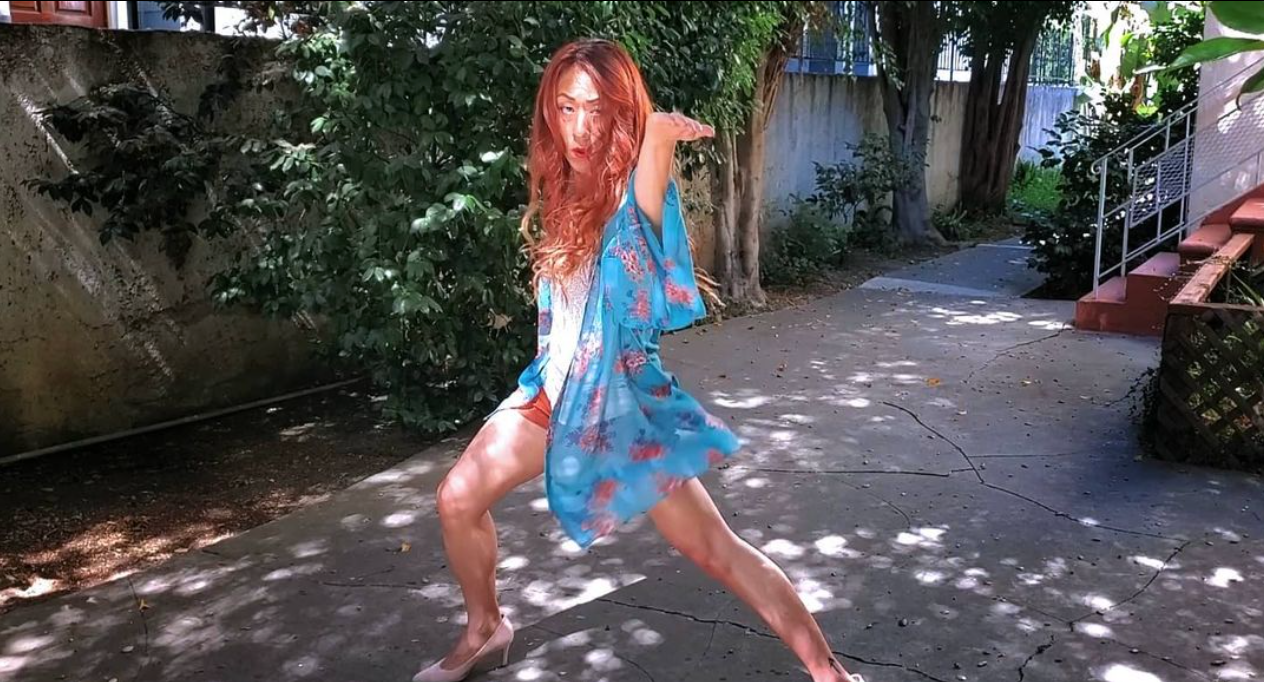 Who is Nicky Endres, the brilliant actor playing Ana in 'The Dropout'?
In Nicky's own words, via their website, they're an "adopted Asian-American nonbinary, transfeminine, queer actor, comic, voice artist, and audiobook narrator, with keen comedic timing and a love for auditorily naturalistic (but visually nightmarish) compound sentences." We can definitely see that adoration!
Nicky's personality comes through on their website, where they share that their passion for dialects stems from a need to banish their Midwestern accent from this world. You've probably seen them on Lucifer or NCIS, or perhaps heard them as the voice of Spanish trans icon Christina Ortiz Rodriguez in HBO Max's Veneno, the limited series about her life. Perhaps the greatest nugget we unearthed was their love of Xena: Warrior Princess. Xena would be proud of Nicky, and Ana.