The Fraudulent Behavior of Elizabeth Holmes Knows No End — Did It Extend to Faking Test Results?
How far did Elizabeth Holmes and her bio-tech company, Theranos, go to make her dream come true? Did she fake blood test results? Here's what we know.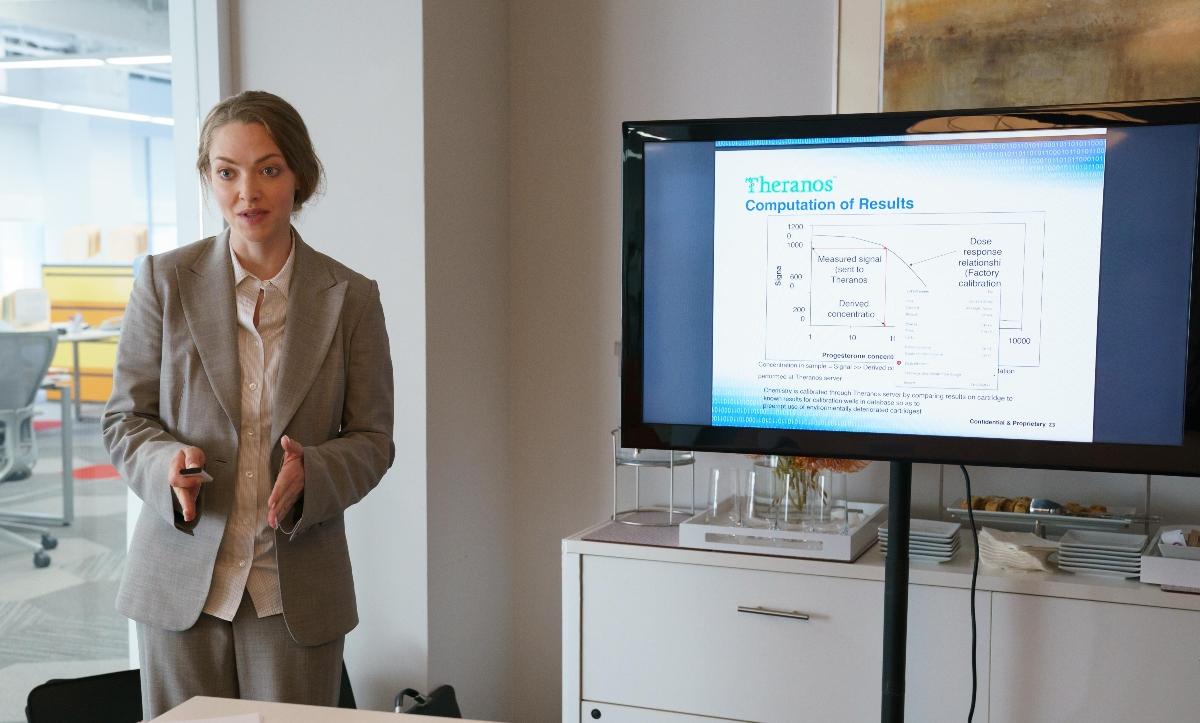 Warning: This article containers spoilers for the Hulu limited series The Dropout.
If there's one person who took the phrase "fake it 'til you make it" to its absolute limits, it's Theranos founder Elizabeth Holmes. While trying to invent a machine that could run multiple tests from a single drop of blood, Elizabeth did whatever it took to convince people her invention was working. Did that include faking test results? As Clive Barker once wrote, "Everybody is a book of blood; wherever we're opened, we're red." Let's open this book.
Article continues below advertisement
Did Elizabeth Holmes fake test results?
In the Hulu miniseries The Dropout, Elizabeth Holmes (played by Amanda Seyfried) is working her team to the bone in an effort to get a successful test out of one of her machines. The team is in Switzerland to do a demo for global healthcare company Novartis, and a successful test could mean a huge investment for Theranos.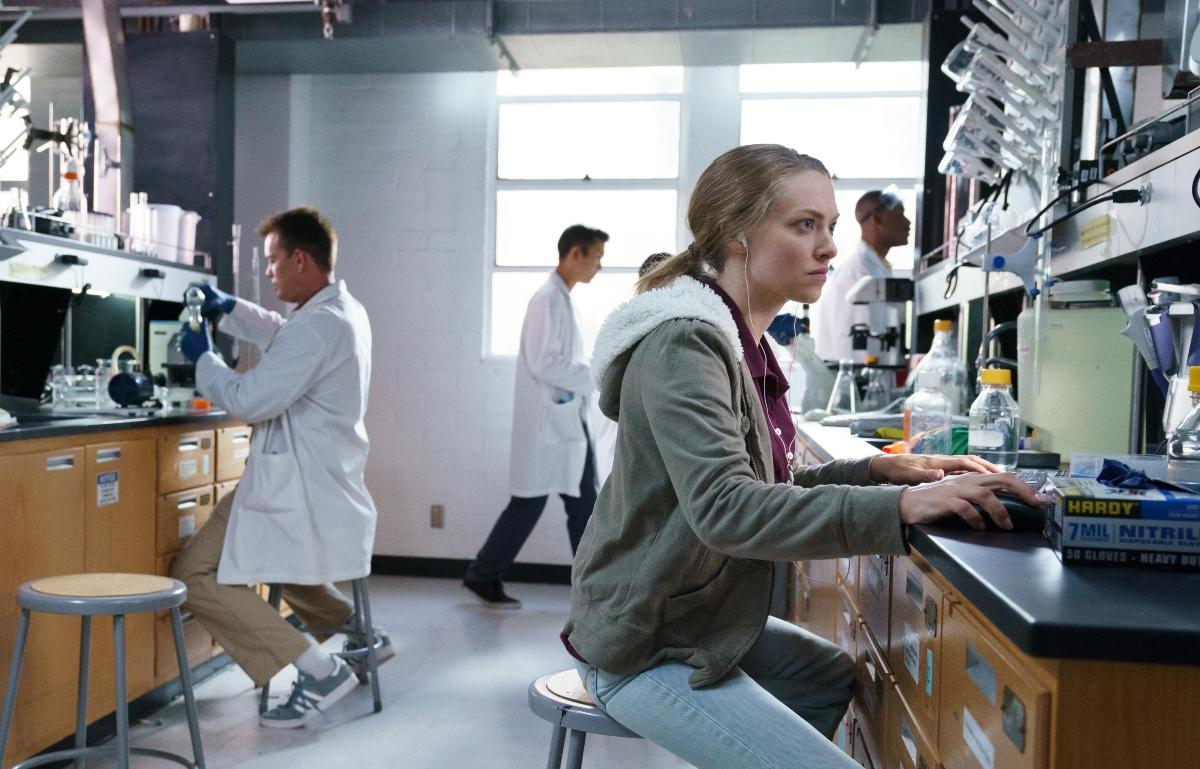 Article continues below advertisement
Unfortunately, the machine has failed repeatedly, and with hours to go before the meeting with Novartis, Elizabeth makes a deeply questionable decision. She turns to Rakesh Madhava (played by Utkarsh Ambudkar), one of Theranos's first employees, and asks if he still has the reading saved from one previous successful test.
We next see Elizabeth in the meeting, pricking her finger then inserting her sample of blood into the machine. Moments later, a successful test is revealed — but what Novartis doesn't know is that it's the same successful test from the previous run. According to John Carreyrou, author of Bad Blood: Secrets and Lies in a Silicon Valley Startup, this is precisely what happened.
Article continues below advertisement
How did the Novartis meeting go?
Former IBM executive Tim Kemp was now heading up bioinformatics at Theranos. Soon after the meeting in Switzerland, Elizabeth called Tim and said, "Novartis was so impressed that they have asked for a proposal and have expressed interest in a financial arrangement for a project. We did what we came to do!"
Article continues below advertisement
Theranos's chief financial officer, Henry Mosley, had an equally impressive background as Tim. His first job was at Intel, which paved the way for Henry running the finance departments of four different tech companies, taking two of them public. He knew exactly what he was doing when it came to funding.
Was he a little uncomfortable when Elizabeth asked him to increase the financial projections he had put together? Yes, but she was surrounded by a team of experienced rockstars in the tech and healthcare industries. However, like most people, Henry didn't quite understand how the Theranos technology worked.
Article continues below advertisement
Upon returning from Switzerland, Elizabeth appeared gleeful and proud of what was accomplished at the Novartis meeting. But Henry noticed her team didn't share her enthusiasm, so he asked Rakesh for more information, which proved to be pretty alarming. Evidently the machine used at the Novartis meeting was fairly unreliable. "Sometimes you could coax a result from it and sometimes you couldn't," Rakesh said, calling it a "crapshoot." This was the first time Henry was hearing of this.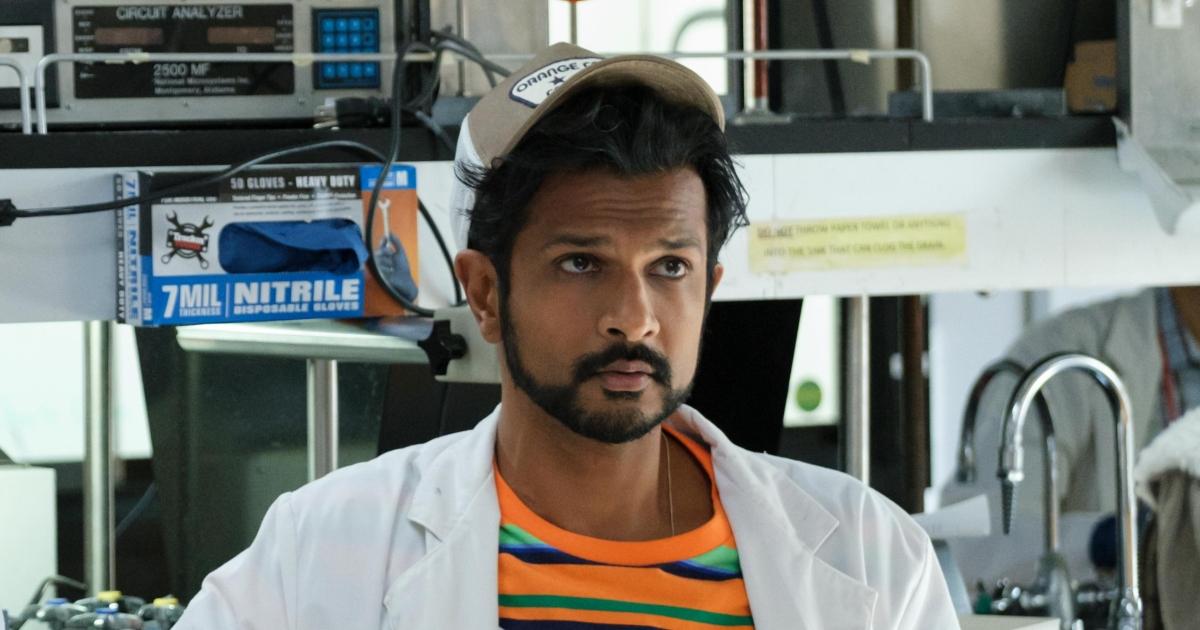 Article continues below advertisement
How were the tests faked?
Apparently, a recording of a successful test would be reused for the purpose of impressing potential investors. Someone would prick their finger, the blood would go through a cartridge, settling into little wells in the machine. This part was real. But when the machine wasn't working, they would simply bring up the previously recorded successful result.
Elizabeth took two machines with her to Switzerland, but one malfunctioned when they got there. Despite staying up all night to fix it, she and the Theranos team just couldn't get it to work. To cover up this mistake, Tim's team sent over the old successful results from California. When Henry asked Elizabeth about this later in a private meeting, he was immediately fired. That is how things usually went at Theranos. If you couldn't fake it, you didn't make it.
The first three episodes of The Dropout air on Thursday, March 3 on Hulu.