Which Con Artist Was Worse –– Anna Delvey or the Tinder Swindler?
Two famous con artists are being compared lately. Who's worse between Anna Sorokin, aka Anna Delvey... and Simon Leviev, aka the Tinder Swindler?
Article continues below advertisement
They've both stolen thousands of dollars from unsuspecting victims in the past. They've both been identified and called out by the legal system. They've both had their hands on excessive amounts of wealth that didn't belong to them. When comparing damages done between Delvey and Leviev, which one is actually worse?
Article continues below advertisement
Anna Delvey vs. the Tinder Swindler — which one is worse?
Thanks to Netflix, viewers have been able to get some insight into the crimes of both Delvey and Leviev. Delvey pretended to be a fake heiress who was set to inherit €60 million on her 25th birthday.
Inventing Anna is the Netflix original series that tells her story. Delvey was charged by prosecutors in Manhattan back in 2017 for stealing $300,000 and attempting to pocket another $22 million from a bank. She was charged with 10 counts of larceny, theft, and attempted theft.
Article continues below advertisement
Her scams were usually against financial institutions, hotels, businesses, and members of her wealthy social circle. One of the "friends" she scammed was a Vanity Fair photography editor from whom Delvey was able to con $62,000. In order to get her way in some instances, Delvey often used a voice-disguising app to sound like an established male businessman.
Article continues below advertisement
She was able to successfully trick some extremely intelligent people with her brilliant tactics. She would invite wealthy New Yorkers to fancy places and promise to pay them back if they footed the bill on vacations and at restaurants. Ultimately, she'd typically never end up paying anyone back.
Article continues below advertisement
The Tinder Swindler is a Netflix original documentary that focuses on Leviev's story. Instead of trying to trick established businesses and hotels like Delvey, he would manipulate women into falling in love with him (and thinking he was seriously wealthy) … before asking them to borrow money. He'd claim he needed funds for his protection and well-being.
He would send photos of himself looking as though he'd just been attacked and claim his "enemies" were on their way to harm him. The women who found themselves falling in love with Leviev were willing to go into serious debt to cover the cost of his safety. Transferring him thousands of dollars and wiring him massive amounts of cash became a regular pattern.
Article continues below advertisement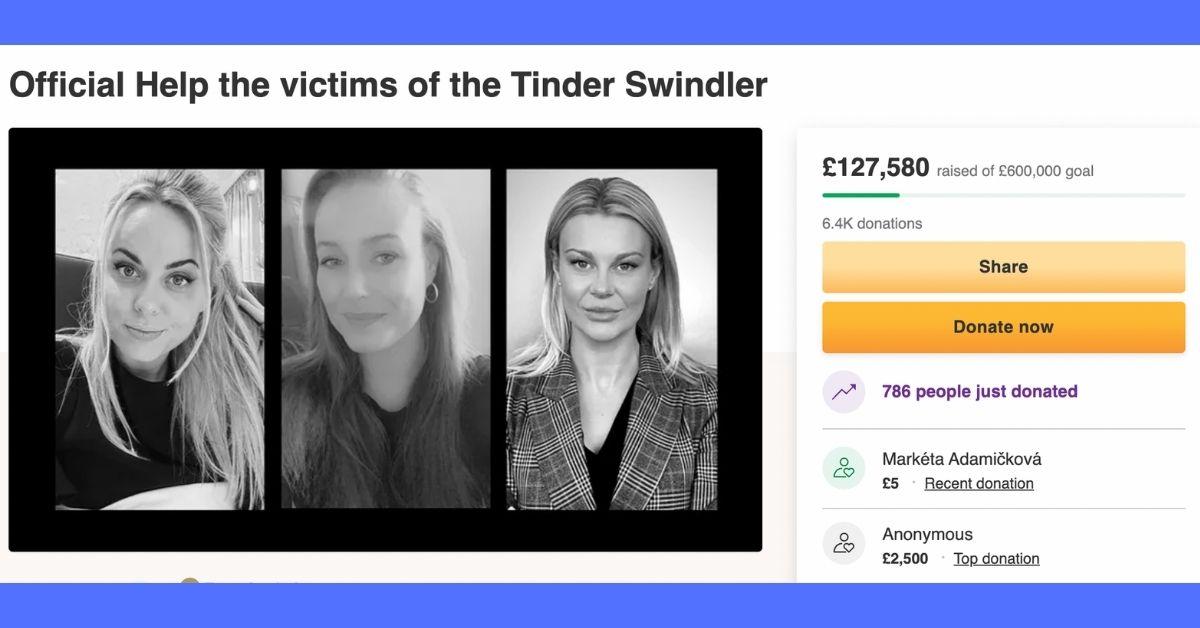 The three women who came forward to tell their stories in the documentary about what it was like being conned by Leviev have been doing their best to rebuild their lives after going through such a devastating betrayal and heartbreak.
Article continues below advertisement
In fact, they've even launched a GoFundMe page to help them get their lives back on track. As of now, they've reached a little over €166,000 out of a €600,000 goal.
Delvey and Leviev both did some very messed-up things to a ton of unsuspecting people during their theft rampages. But which one is actually worse?
Article continues below advertisement
Delvey and Leviev's current circumstances are a deciding factor.
The indication of a truly successful con artist (who actually knows what they're doing) comes down to where their lives end up after getting caught. For Delvey, her current circumstances after a life of conning others aren't too impressive. She was briefly released from prison in 2021, only to get taken into custody once again to await her potential deportation trial back to Germany.
Leviev, on the other hand, is a free man living his best life by avoiding travel to any countries where he's been accused of fraud. He currently resides in Israel, continually denies all allegations against him, and has even opened up a dialogue about possibly launching his own dating reality TV show. He's getting paid by fans who want custom video messages from him on Cameo as well. He's really milking his Netflix fame for all it's worth.
Article continues below advertisement
He claims to be a "real estate expert" these days which is more than likely a lie. Fortunately, he has been officially banned from using Tinder which is where he was so easily finding women to manipulate.
In terms of who's worse between Delvey and Leviev, it seems Leviev is inherently a lot worse –– by far.
He targeted women by appealing to their emotional side, which is beyond evil and sociopathic. While Delvey is facing the music for her crimes and awaiting a trial that decides whether or not she'll be deported, Leviev's not necessarily facing any repercussions … which means he's a lot more devious and crafty than the world might realize. For these reasons, Leviev is worse than Delvey.