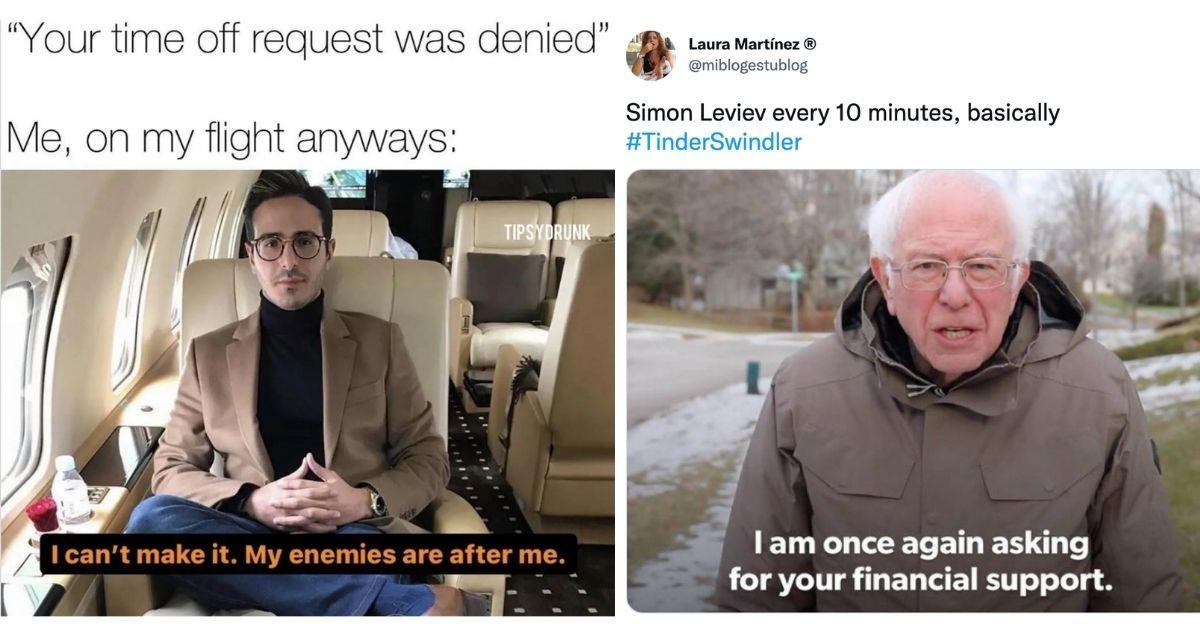 The Best 'Tinder Swindler' Memes to Send Next Time a Tinder Match Asks You for $40K
If you watched The Tinder Swindler, I'm sure you can agree that Simon Leviev is just an awful, awful person. The Netflix documentary sheds a light on the Israeli con artist, born Shimon Hayut, who legally changed his name to Simon Leviev to claim he was the "prince of diamonds," or rather, the son of Russian Israeli billionaire and diamond extraordinaire Lev Leviev. But as we quickly learned, he had no relation to the tycoon at all.
Article continues below advertisement
Regardless, under this fake guise, Leviev was able to use Tinder to seduce and emotionally exploit multiple women for his own financial gain. In fact, some of his matches (read: victims) ended up transferring hundreds of thousands of dollars to help him protect himself against his so-called "enemies."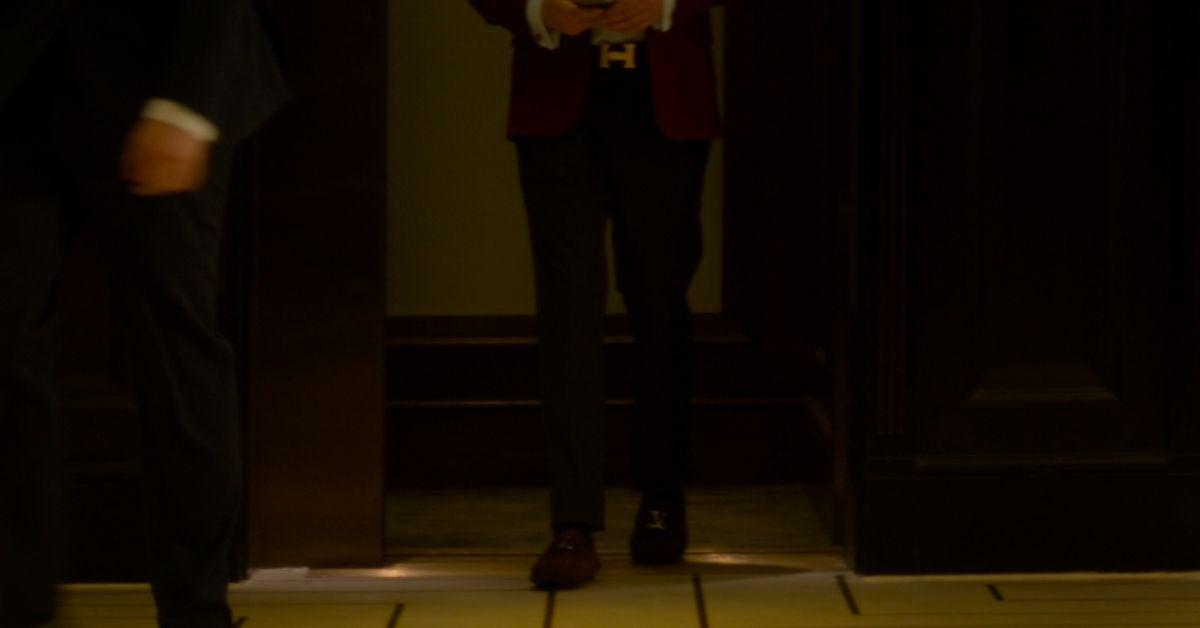 Article continues below advertisement
Was he clever? Sure, I'll give him that. But that's the only nice thing I'll ever say about this immature con man-child who should get a job, give back to the community, and find a therapist — stat.
But more importantly, I feel sorry for his victims, many of whom are still paying back their loans (you can learn how to help them here). Meanwhile, Leviev remains a free man who apparently now spends his time on TikTok?
The only good thing that has come from his ridiculousness are the memes that began circulating after the documentary dropped.
In fact, let's take a look at some of the internet's most hilarious jokes about Leviev because I've gotten so worked up writing this that I really need a good laugh.
Article continues below advertisement
The Best 'Tinder Swindler' Memes (Because Leviev Deserves to Be Laughed at):
Classic Simon. Not once did he ever explain who his so-called "enemies" were and unfortunately, most of his victims were probably too afraid to ask him to elaborate. While this line may have worked in his relationships, it probably wouldn't be a reasonable thing for one to tell their boss.
After the women found out he was a fraud and stopped sending him money, Leviev endured a brief period of financial struggle. He sent the photo on the right to his girlfriend, Ayleen, and asked her to send him some money. Boo hoo.
As for the rest of us who aren't criminals, this meme is relatable in the sense of how quickly we spend our paychecks. Oof.
Article continues below advertisement
Same pictures, different joke. Speaking on behalf of Americans who have been WFH since March 2020: We feel seen.
In the Netflix documentary, Leviev sent his victims staged photos of his bodyguard who was supposedly attacked by his enemies. However, looking back, Peter's injuries didn't really make sense.
Article continues below advertisement
But yes, kudos to Peter for his phenomenal performance of playing an injured con man.
Ha! Here's Leviev again, constantly asking his female victims for money.
Article continues below advertisement
Sure, everyone has a type, and maybe his victims thought he was handsome, but we think they could have done way better.
IYKYK. And if you don't know, don't bother looking it up. Stay safe out there, fam!
Article continues below advertisement
Ugh, we all have a friend like this.
He took the money and barely said thank you. Unbothered.
Article continues below advertisement
Asking women for money was like Leviev's daily ritual.