What Were the Fraud Accusations Levied Against Andy and Candis Meredith?
What were the fraud allegations levied against Andy and Candis Meredith from Magnolia Network's 'Home Work?'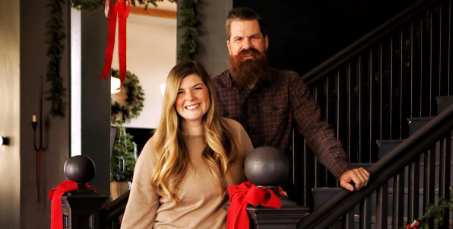 If you are passionate about your specific vocation and want to secure more business for yourself and establish a personal "brand" a great way to do that is to secure a reality TV deal. All of that exposure makes your name synonymous with your chosen work and there are tons of examples. Chef Gordon Ramsay = fine dining. The Property Brothers = repurposed barn doors. However, when you're on TV you become exposed to more scrutiny than ever before, something that Andy and Candis Meredith of Home Work learned when they were accused of fraud.
Article continues below advertisement
What are the fraud accusations against Andy and Candis Meredith?
If you've never seen Home Work, it follows a similar premise that many other home improvement/renovation shows do: a duo finds a home in need of some love, they fix it up, then they flip it for a big profit. But Andy and Candis Meredith's series has an added personal touch: they're renovating an old 20,000 square foot high school into a house for "their blended family of nine."
They're doing all of this while managing a business, which is where the bulk of their fraud claims are centered around. Daily Mail reported that folks have said the couple performed shoddy work, overcharged them double in some instances, and created homes that were unsafe to live in.
Article continues below advertisement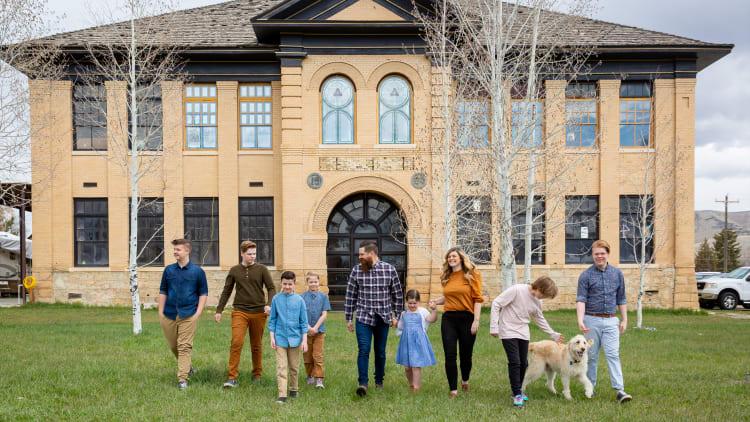 The scandal behind the claims became so rampant that the Magnolia Network took Home Work off the air temporarily, before further investigating the matter and ultimately decided to put the couple back on TV.
Article continues below advertisement
However the fraud accusations have persisted online, like those made by Teisha Hawley who said that the work performed on their property was a "remodel from Hell."
Hawley said that the couple charged them $45,000 for a job that they initially were told would only take 3-4 weeks to complete.
Article continues below advertisement
However, the project ended up taking much longer than that and then they were asked for an additional $35,000-$40,000 more to complete the gig.
Hawley said that they were afraid to speak out about the claims because they were met with intimations of lawsuits and legal action once they sent attorney letters to the Merediths complaining about the unsatisfactory work.
Workmanship that Hawley says resulted in someone falling through the floor and into the basement of their home, resulting in injury.
Aubrey Bennion had a similar complaint, stating that a $25,000 kitchen renovation ended up costing them $40,000. The job ended up taking 5 months. The original time frame? 3 weeks.
Article continues below advertisement
Additionally, Bennion says that the deck added to their home messed with the pre-existing sprinkler system beneath it, resulting in $18,000 in repairs.
Article continues below advertisement
Andy and Candis rejected the claims in an Instagram post.
"We have always kept lines of communication open, there have always been ways for people to recover any damages, there have been purchase contracts in place, legal avenues etc, but taking this public seems to be the easiest way to harm us personally....We adamantly deny that we have ever stolen money from these clients, we haven't defrauded 'so many families.'"
The Meredith couple also said that they had receipts to back up their claims and even spent their own money to right the wrongs allegedly perpetrated by general contractors they hired to perform the renovations in question.