Andy and Candis Meredith Deny Being "Frauds" After Their Show 'Home Work' Is Canceled
Andy and Candis Meredith's latest show on the Magnolia Network, 'Home Work,' has been canceled. Why was the show scrapped? Here's the scoop.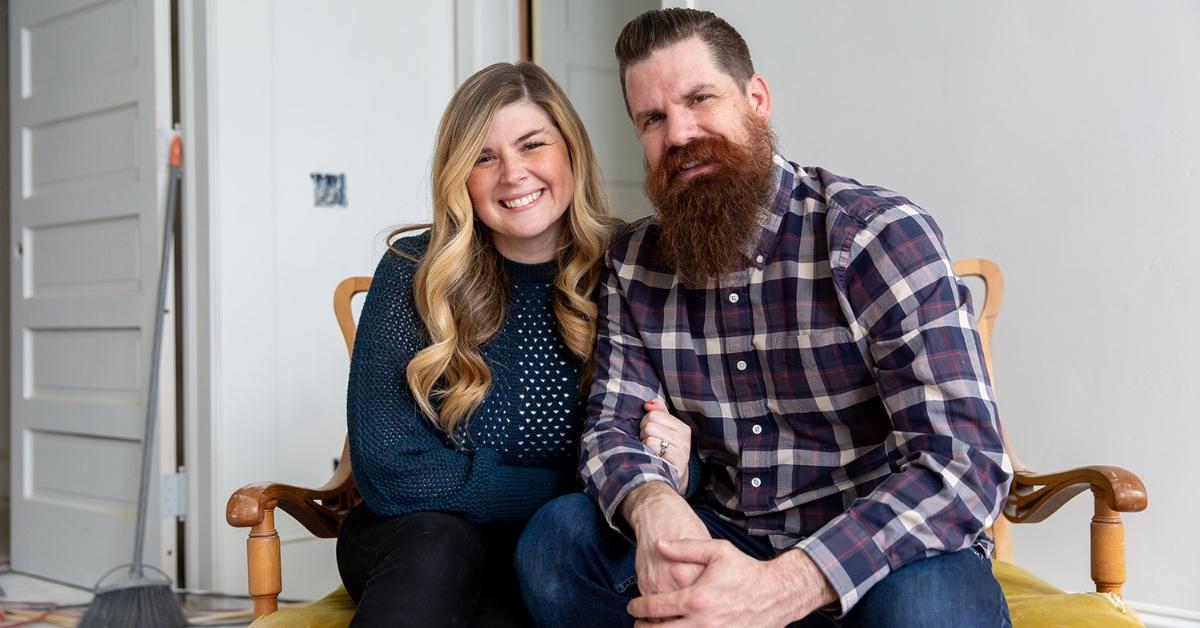 Utah-based home renovators Andy and Candis Meredith are facing accusations of incomplete work, unsafe conditions, and a lack of communication on their former Magnolia Network show Home Work. The couple is most famous for turning an old school into their family home. Home Work documents the work on their project as well as helping others with home renovation.
Article continues below advertisement
In light of the accusations against them, Magnolia Network has pulled the show from Discovery Plus' streaming platform and the cable network. Fans of the Merediths and curious viewers want to know about the accusations against the home-improvement couple, who were hand-selected by Joanna Gaines for the show.
Read on for everything we know about why Home Work was canceled and what the Merediths have said about the Home Work accusations.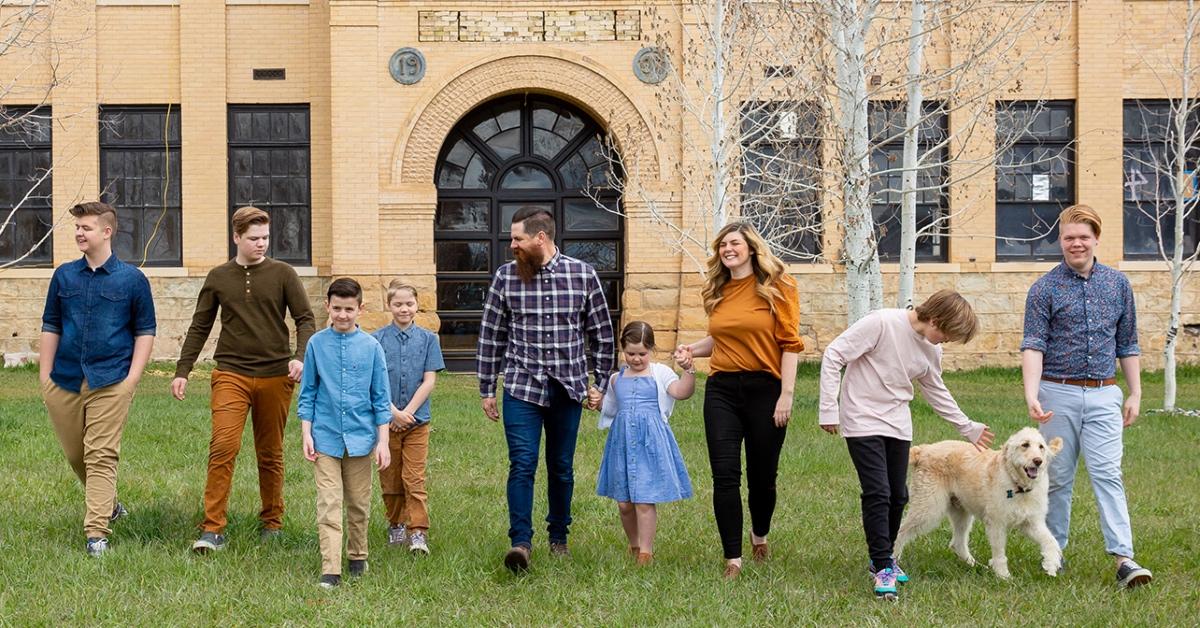 Article continues below advertisement
Why was 'Home Work' canceled?
Andy and Candis Meredith recieved the opportunity of a lifetime when Joanna Gaines followed their joint Instagram account in 2021. Per People Magazine, the Fixer Upper host sent them a direct message introducing the Magnolia Network (which had not yet become public knowledge)and asking if the couple would be interested in filming the renovation process for their latest project: turning an old junior high school into their family home.
The Merediths are a blended family with seven children and needed plenty of room to accommodate their large family. Joanna mentioned she loved the idea of turning the school into a home, and their show Home Work was born. The show has been available to stream via Discovery Plus in July 2021, but episodes were supposed to begin airing on television in January 2022.
Article continues below advertisement
On Jan. 7, 2022, The Magnolia Network released a statement to People Magazine removing Home Work from the network lineup and scrubbing all episodes from Discovery Plus. Network President Allison Page said, "Magnolia Network is aware that certain homeowners have expressed concerns about renovation projects undertaken by Candis and Andy Meredith."
Article continues below advertisement
She added, "Within the last few days, we have learned additional information about the scope of these issues, and we have decided to remove Home Work from the Magnolia Network line up pending a review of the claims that have been made."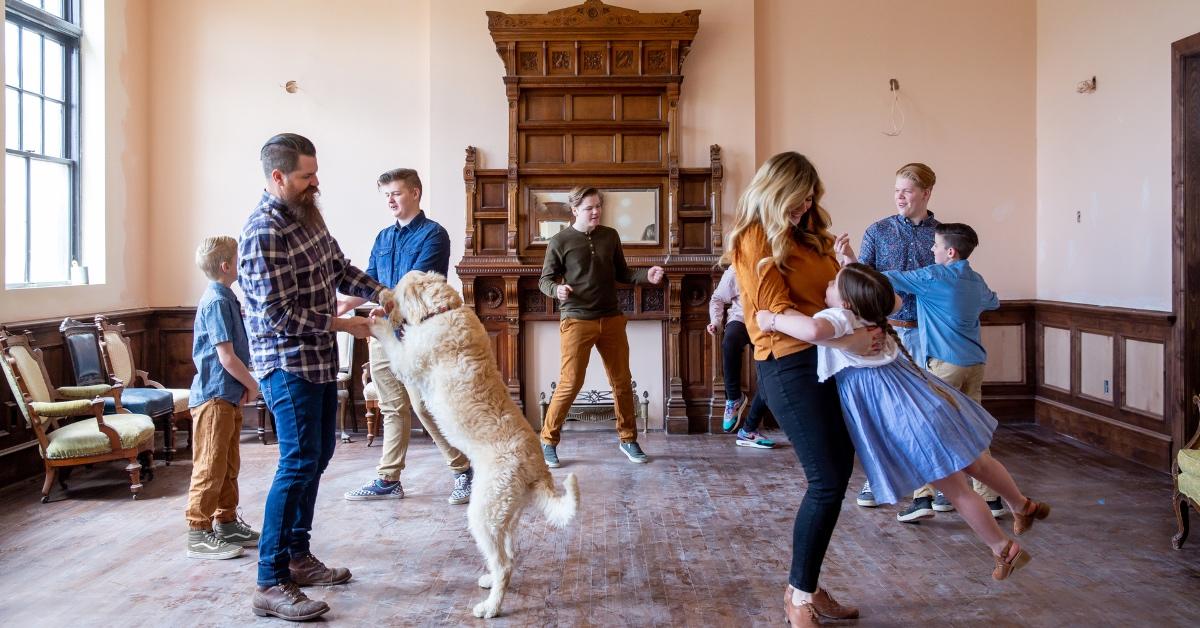 Article continues below advertisement
The Merediths are in hot water after 'Home Work' clients speak out against them.
Per Insider, Aubry Bennion, a Utah homeowner who had her kitchen renovated by the Merediths in 2019, wrote an 18-post Instagram epic about her experience with Home Work on Wednesday, Jan. 5. In the post, she explains the Merediths initially told her they could renovate her kitchen in three weeks for $20,000, although this number changed to $25,000 during the first week of the show.
Article continues below advertisement
Eventually, the process of renovating the kitchen took five months, at which point she had spent $39,000 fixing issues created during the renovation itself. Shortly after Bennion posted her tale on Instagram, other Home Work clients came forward to express similar issues, including the Merediths not sharing renovation budgets with clients, creating additional issues with their renovations, and delays in home improvement payments.
On Jan. 7, 2022, the Merediths released their own statement regarding criticisms of their work to their joint Instagram page.
"We've seen stories that has [sic] been circulating, and although we cannot speak for anyone but ourselves, we can say that we have always tried to give everything we have to make anyone we work with happy," they wrote. "We ask that these threats and piling on without the full story stop ... So many believe that we are frauds, have hurt people intentionally, and that we are not who we say we are. That is simply not true."