Looks Like Chip and Joanne Gaines' Magnolia Network Brought Back 'Home Work'
Chip and Joanna Gaines' Magnolia Network dropped 'Home Work' due to several controversies, but now it's returned. Why did they bring it back?
Chip and Joanna Gaines, who essentially made HGTV what it is today, have many irons in their empire fire. One such iron is the recent launch of their own network via Discovery, taking over DIY and rebranding it as Magnolia. A streaming-only launch occurred in July 2021, with the actual cable channel dropping Jan. 5, 2022.
Article continues below advertisement
Things seemed to be going great, until complaints about one of the shows on their network started rolling in. Home Work was part of the initial streaming launch, and it didn't take long for clients to reach out with some disturbing news about Candis and Andy Meredith, the couple behind the show. The Gaines immediately dropped the series from their network, but quickly decided to bring it back. What happened?
Article continues below advertisement
Why was 'Home Work' pulled from Magnolia?
Two days after the launch of Magnolia Network, homeowner Aubrey Bennion penned a series of very detailed Instagram posts about her experience working with the Merediths. After Aubrey renovated her own bathroom, she applied to be on Home Work in the hopes of getting her kitchen redone. She was contacted by the show in Oct. 2019 and told that she'd been chosen.
Aubrey revealed that she was told by the Merediths the renovation would take three weeks, so she opted to live in her home while work was being done. Things were immediately off, as she could never get confirmation from Candis that the work being done was within their agreed upon budget. Aubrey also alleged that unlicensed, uninsured workers were hired. These are just two of the issues within Aubrey's 17 Instagram posts, which truly depict a nightmare scenario. And it seems she's not the only one who suffered.
Article continues below advertisement
Three other clients came forward with similar stories. One, the Goates family, currently has a GoFundMe set up to try to get back some of the money owed to them by the Merediths. The GoFundMe tells a harrowing story of giving Candis and Andy a deposit of $50,000, but production never began. At first, the COVID-19 pandemic put a hold on things, but the Goates family realized that not only was the work not going to happen, they weren't going to get their money back.
Article continues below advertisement
On Jan. 7, Home Work was removed from Magnolia with a statement from its president, Allison Page, saying they were aware of the complaints lodged against the Merediths. "Within the last few days, we have learned additional information about the scope of these issues, and we have decided to remove Home Work from the Magnolia Network lineup pending a review of the claims that have been made," Allison said.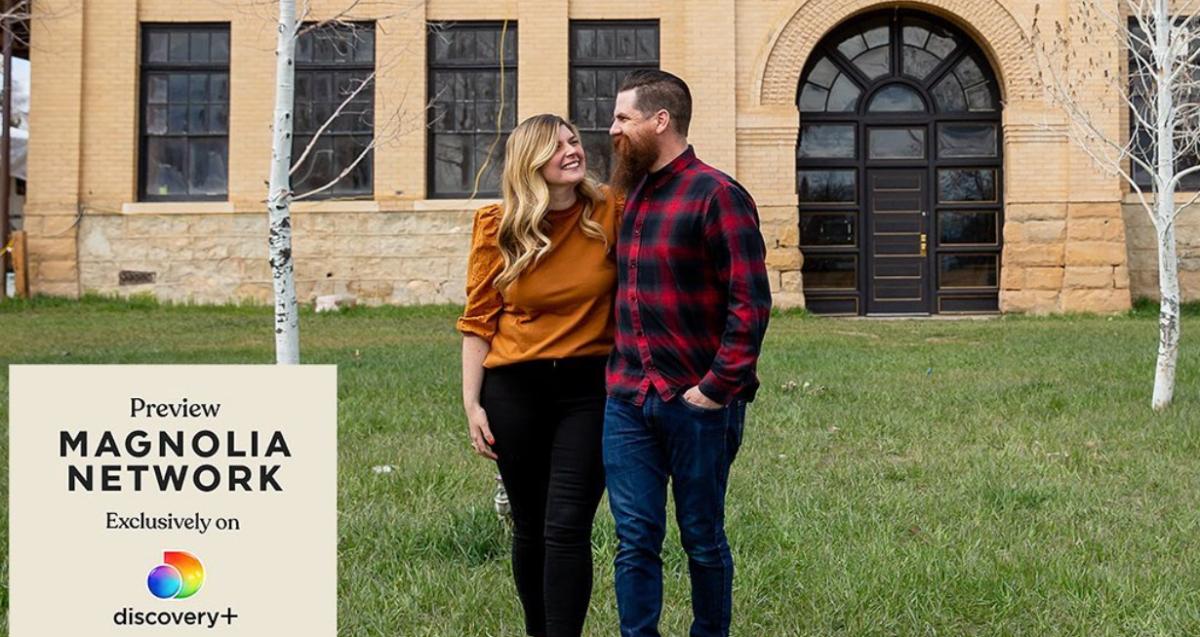 Article continues below advertisement
The Merediths were harassed during this time.
According to an Instagram video posted by Candis Meredith on Jan. 12, their children have been harassed and bullied at school because of the allegations. Candis also wrote, "We have received death threats, our home is under police surveillance for our safety, and these comments and judgments of us, stating that we are liars, thieves, and con artists are so extremely hurtful and based on one narrative amplified by others who were not part of any of these situations."
Candis then admits that they absolutely took on too much at the time, but she wished this matter could have been handled privately. She asked that "any and all who have contributed to this toxic cancel mindset take a moment to review both sides before passing judgment on us."
Article continues below advertisement
Why is 'Home Work' back on Magnolia Network?
According to Variety, Magnolia looked into the accusations lodged against Andy and Candis and found no "ill or malicious intent" on the part of the Merediths. The investigation lasted a week. Alison Page released another statement about the probe saying, "Our commitment now is to provide appropriate resolutions for those whose experience with Home Work fell short of our network's standards."