How Is Jen Shah Doing in Prison? Glad You Asked — She's Sharing Her Experience
Fans want to know: How is Jen Shah doing in prison? The 'RHOSLC' star has opened up about her experience on social media and in an interview.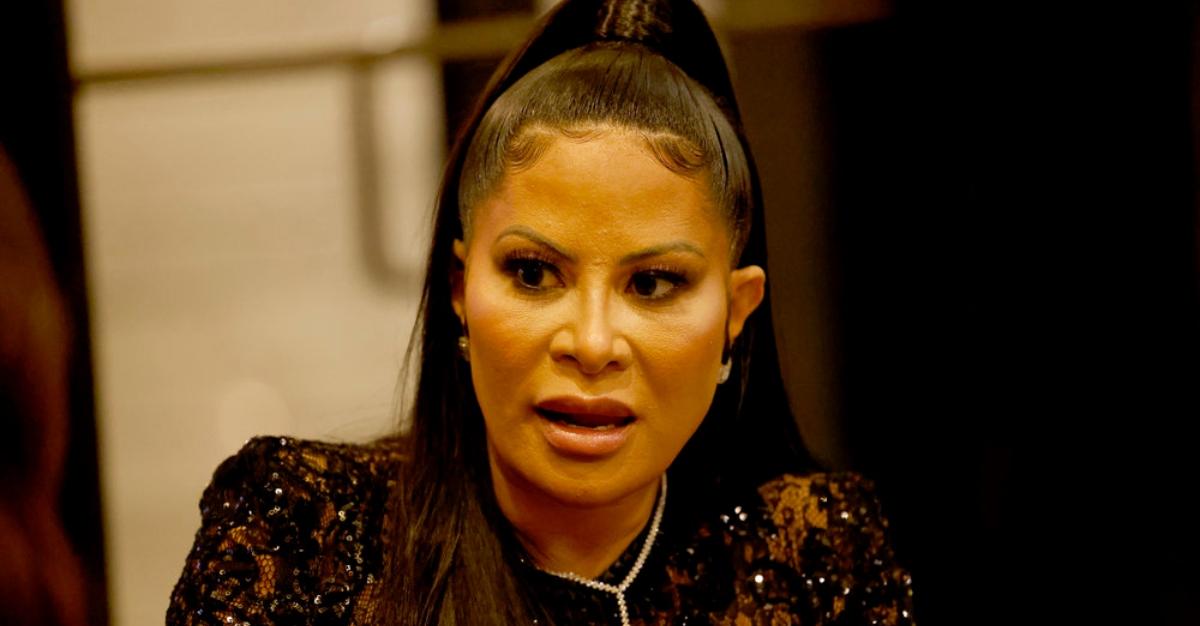 Reality star Jen Shah sure put on a brave face when she surrendered to federal prison in Texas on Feb. 17, 2023. In a succinct Instagram post, the Real Housewives of Salt Lake City alum noted her time behind bars was "the price" she had to pay given her "bad decisions."
Article continues below advertisement
But in a March 2023 post, which was shared by her husband, Jen let fans in on how she is really doing in prison less a month into her 78-month sentence for targeting vulnerable individuals in a telemarketing scheme. However, by July 2023, she indicated in an interview that she seemed to be on a better path.
Here's what to know.
So, how is Jen Shah doing in prison? Her sentence kicked off with heart-wrenching goodbyes.
In an Instagram post shared on March 9, 2023, Jen let her followers in on what it was like to say goodbye to her family before beginning her sentence at Bryan Federal Prison. She also detailed her struggle to adjust to life without the comforts of her formerly cushy lifestyle.
Article continues below advertisement
The Bravo star admitted that prior to surrendering herself to prison, she was having "an anxiety attack." Jen proceeded to say goodbye to her older son, Sharrieff Jr., via FaceTime. Then, as she shared in her post, she would have to face her "worst fear" and leave her younger son, Omar, and her husband of nearly three decades, Sharrieff Shah.
Jen wrote in her post that the goodbyes "happened so fast" as they pulled up the gates of the prison. As she "cried" and "hugged" her son and husband, Jen detailed how the "magnitude" of the "horrible nightmare" she was about to live was impossible to escape.
Article continues below advertisement
Just weeks into her prison sentence, Jen Shah said she wanted "to go home right now."
Jen went on to detail that her husband and Omar were also very emotional during the goodbye that took place on the day she surrendered to prison.
Then, feeling "alone" and "isolated" already, she described, "My entire body is numb, I feel like my life is ending, and I am truly scared. I want to run back into my husband's arms because I know he will make this nightmare end."
Jen also shared how she was doing in prison now that her sentence was underway.
"I feel physically sick. I feel like I don't belong here. I thought I could do this but I've decided I can't. I want to go home right now, but I know that is impossible. Please Allah help me, please," the star wrote.
Article continues below advertisement
Another post came the following day, in which Jen described lying awake at night thinking about her "bad decisions," unable to fathom how she could be where she is. She also included some details about the food and other aspects of her new prison life.
Amid these posts, fans weren't feeling overly sympathetic toward Jen. While comments were turned off on her Instagram posts, Twitter didn't hold back with opinions about Jen's startling insight into her jail experience.
Article continues below advertisement
Article continues below advertisement
Someone else hilariously joked at the time that Bravo fans had "moved on" to the new reality scandal involving Vanderpump Rules cast members Tom Sandoval, Ariana Madix, and Raquel Leviss.
But overall, although some commenters expressed sympathy for Jen, a prevalent reaction went something like this: "Don't do the crime if you can't do the time."
Jen Shah revealed more details about her prison life a July 2023 interview.
Jen told The Messenger via e-mail in July 2023 that she was using her time behind bars to mentor, tutor, and teach. This includes everything from "tutoring GED and ESL students" to "teaching multiple workout classes" to "tutoring on reading, writing and vocabulary." She's also helping women build their résumés, and she volunteered with the Dress for Success program.
Article continues below advertisement
"I find meaning by helping other women here at Bryan by finding ways to make a positive impact in their lives to help them find purpose, which gives me purpose and a drive to do better," she told the outlet.
She also said she's attending church with folks who share her values and has been building meaningful friendships that she doesn't take for granted. She has been working to "find consistency" in her "prayers" and "actions and emotions."
Meanwhile, her prison consultant John Paperny told the outlet: "She understands that one cannot easily repay for the harm caused, but she's working on a plan to do so. Importantly, she's not bored, knowing that boredom can be a significant challenge in prison camps. Thankfully, Jen has embraced her reality."