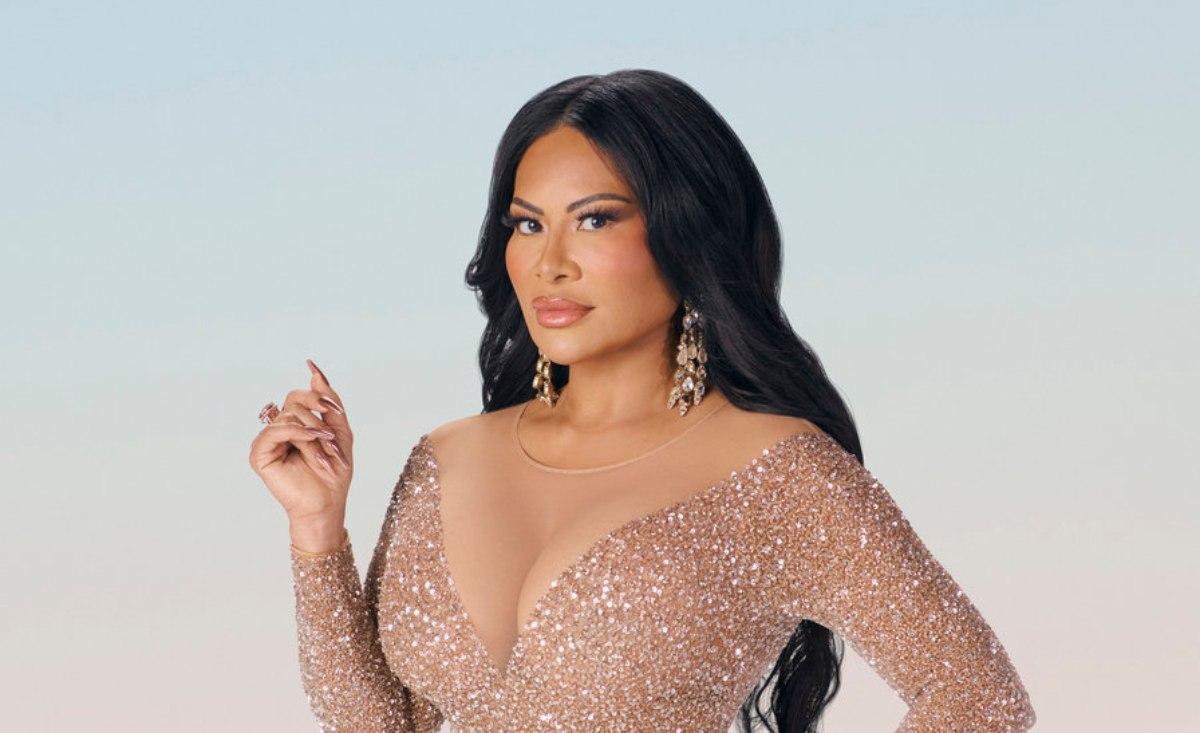 Jen Shah's Text Messages Were Used as Evidence and Likely Impacted Guilty Plea
With the reunion of The Real Housewives of Salt Lake City coming out on Jan. 25, 2023, one face will be missing: Jen Shah. Now we obviously all knew there was a fat chance in hell that Jen would be showing up, but her presence will definitely be missed. Her storyline has been such a strong plot point throughout the series thus far and her overall volatile nature makes for great TV.
Article continues below advertisement
Still, we have that sit down with Andy Cohen to look forward. Oh wait, no we don't. Jen Shah took to Instagram on Jan. 19 to say that it won't be happening. In the post, Jen says that she won't be doing the interview due to Andy and Bravo's "unwillingness to remove contractual provisions that would allow the network to legally make misrepresentations of me and my story..."
What's interesting is she seems to be incriminating herself with her own words in those text messages that were released.
Here are some of Jen Shah's text messages for your reading pleasure.
The popular Instagram account @nofilterwithzack went through the Exhibits that were presented in Jen Shah's trial and pulled out text messages that were evidence against her and they aren't a good look.
The texts above all were sent on Oct. 6, 2017, and were referring to a lady asking for a refund. The texts read:
"Do we need to refund this lady?"
"Or is she done crying and ready to move forward?"
"Reyes, are you losing your touch with the ladies???"
Article continues below advertisement
Texts to her assistant Stuart, who plead guilty back in November 2021, from Dec. 4, 2017 read:
"So I flew to Palm Springs this morning and met w/ that guy and flew back. He will let us use his company in Cypress to set up Intl"
"They have a 12K square foot facility in Cypress and Kosovo"
"Yeah we have to do it and minimize the risk"
"Then we can run this for a long time"
More texts from 2018 have Jen complaining about "customers":
"We have been calling him everyday with no answer- he is really sick and 85"
"If she's in love with you then you better make sure she loves you for at least 16 weeks so she doesn't charge back. Lol"
"And the reason I'm so f--king pissed off is because of this slimy piece of s--t a customer recorded our sales pitch"
Article continues below advertisement
Texts from 2018 and 2019 talk about deleting evidence and communicating over a more private app:
"Conan better get his a-- to the office and take the f--king computer out of there"
"Less risk and less information at the office"
"I told Conan delete the sales group in Viber that he set up"
"Delete the sale scripts from the google drive..."
"I Told Crystal download Telegram and we'll have all the reps download telegram as well. That way we will have everyone delete their Viber accounts."
There are also texts to Stuart before he testified back in 2018:
"I'm putting it all the questions/answers in an excel doc and I'll send it to you and you can practice it today"
"I emailed that to you... save it on your laptop and delete the email"
"You're go to answer is I don't know, I don't remember, I don't know is the best thought bcuz if you don't know, you don't know"
"Sharrieff will help us on any questions we're unsure of how to best answer or phrase it. I have a list to ask him about"
The last test seems pretty damning for Coach Shah, who up until now hasn't been linked to Jen's business. As we know, Jen will be serving 78 months in jail as well as paying over $6 million in restitution.
While it appears Jen won't be on Season 4 of RHOSLC because she'll be otherwise detained, we'd put money that if the show is still running in about six years, Jen has a contract guaranteed.
Make sure to tune into The Real Housewives of Salt Lake City on Bravo on Wednesdays at 9 p.m. EST.