'RHOSLC's Jen Shah Says Her Husband Considered Divorce — What Will Happen After She Goes to Prison?
'RHOSLC' star Jen Shah says her husband, Sharrieff, previously considered divorce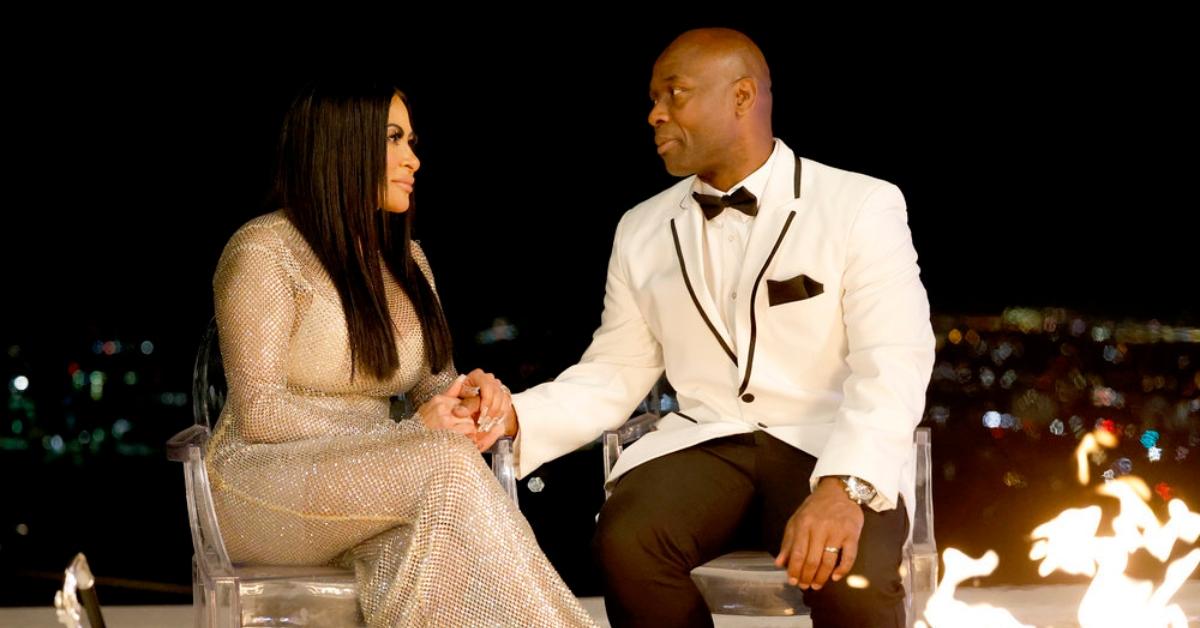 The controversy surrounding Jen Shah's arrest and her criminal trial have not only affected her reputation and career, but her long-time marriage to Coach Sharrieff Shah.
In case you need a refresher, Jen and her assistant Stuart Smith were arrested in March 2021 and charged with conspiracy to commit wire fraud and conspiracy to commit money laundering in connection with telemarketing. The pair allegedly targeted thousands of elderly people, taking advantage of their lack of computer skills, selling fake business opportunities, and maxing out their credit cards.
Article continues below advertisement
Jen's legal troubles became a major storyline during Season 2 of the Real Housewives of Salt Lake City, with the FBI even attempting to find Jen as the cameras were rolling.
In the three-part Season 2 reunion, Jen and Sharrieff discussed how her arrest had affected their marriage. However, even before that, Jen revealed that her behavior, specifically her outbursts, almost led to a divorce.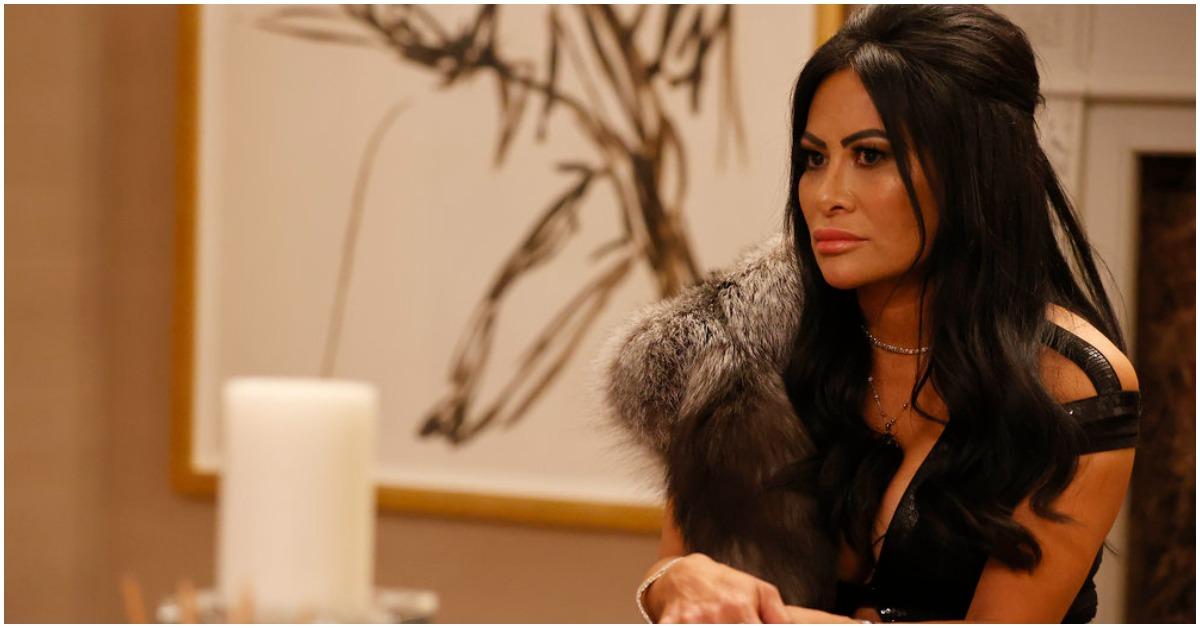 Article continues below advertisement
Jen Shah previously said that her outbursts "almost cost me my marriage."
Jen and Sharrieff have been married for 28 years and share two children — Sharrieff Jr. (28) and Omar (17). Although Season 1 of RHOSLC showed the couple in a mostly positive light, things weren't always so great.
In the middle of Season 1, Jen revealed that she had been struggling with her mental health after the death of her father. What's more, Sharrieff's busy work schedule as a football coach at the University of Utah was keeping him away from home, which only made Jen angrier.
As a result, small things could send Jen into a rage, leaving her screaming and even throwing things at those around her (as seen as Coach Shah's birthday party during Season 1). "I was lashing out at everybody around me," Jen said. "I mean, it almost cost me my marriage."
Article continues below advertisement
Jen said Sharrieff was sick of dealing with her outbursts, which RHOSLC viewers have come to know very well.
"He was done with me acting out, and it wasn't until Sharrieff was like 'I'm leaving' that I was like, wait… that was my rock bottom."
According to Jen, her family held an intervention and urged her to seek therapy and get on antidepressants. Unfortunately, any positive changes that came from that didn't last for long.
Article continues below advertisement
Jen Shah revealed that her husband, Sharrieff, almost asked for a divorce.
Shortly after Jen started taking steps to improve her mental health, Sharrieff discovered that his wife could be facing prison time. During the hiatus between Seasons 1 and 2, the couple fought over her arrest and the possible charges.
After one particularly bad argument, Jen said Sharrieff told her he needed to remove himself from their home. The next day, she received a call from a divorce attorney on Sharrieff's behalf.
"I thought that my entire world was ending," Jen explained to Lisa Barlow in a September 2021 episode. "Sharrieff felt like he wasn't being a positive influence in my life. Like he couldn't help me."
Article continues below advertisement
Jen and Sharrieff Shah decided to save their marriage and attend therapy.
Ultimately, Jen and Sharrieff didn't go through with the divorce. They instead chose to see a couples' therapist, which Jen said improved their marriage and communication.
"Coach Shah and I have had our ups and downs through our marriage," Jen said in an episode of Bravo's Spilling Iced Tea. "Now [with] what we've gone through, there's no question in my mind [that] Coach Shah loves me more than anybody or anything in the world. And he's just been so, so supportive of me."
Sharrieff proved his support of Jen at the RHOSLC Season 2 reunion in March of 2022, when Jen was still professing her innocence. While attending the sit-down, host Andy Cohen asked Sharrieff if he was ever suspicious about how his wife earned her money, to which he said he was not.
However, as fans know, things have changed a lot since then.
Article continues below advertisement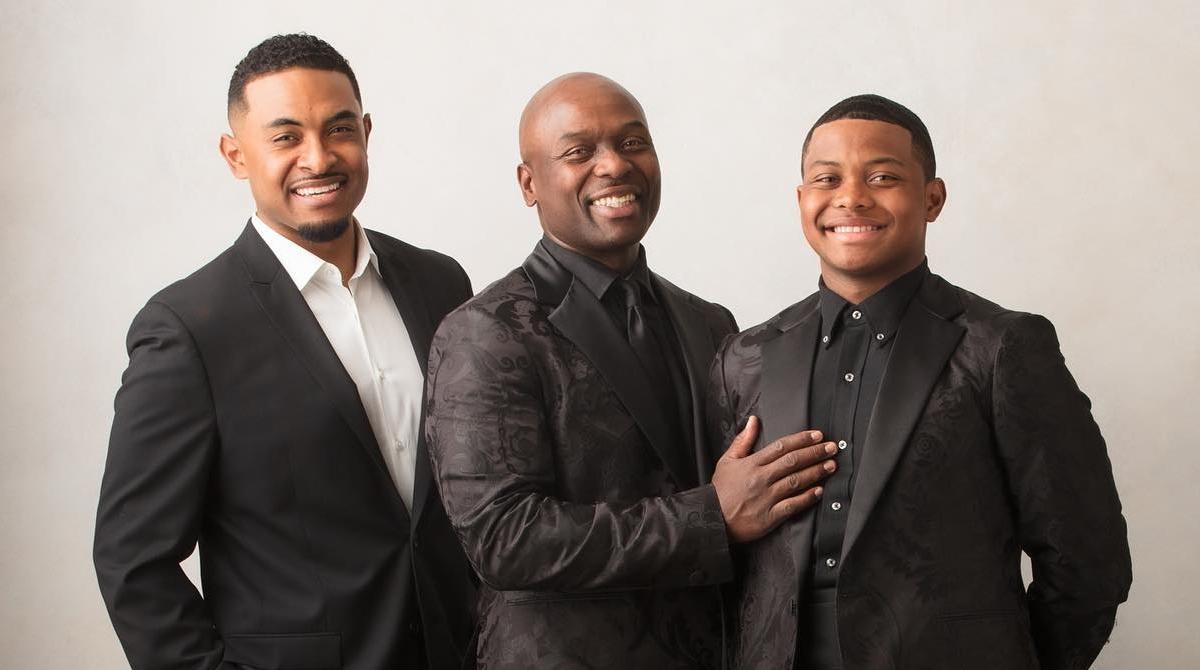 What will happen to Jen Shah's marriage after she goes to prison?
In July 2022, Jen pleaded guilty to wire fraud and entered into an agreement with federal prosecutors. On Friday, Jan. 6, 2023, Jen Shah was sentenced in New York City, and in attendance were Sharrieff and her two sons.
Jen was sentenced to 78 months (6.5 years) in prison, along with the previous agreement to pay $9.5 million in restitution and forfeit $6.5 million. She was ordered to surrender to prison on Feb. 17.
Some may think that Jen got off easy, given that her plea agreement came with a recommendation of between 11 and 14 years behind bars. That said, it's hard to argue that 6.5 years is a long time to be away from your family. (Although it's entirely possible that Jen could be released early.)
Coach Shah has stood by Jen's side throughout the legal process, but only time will tell what will come of their marriage after Jen goes to prison.