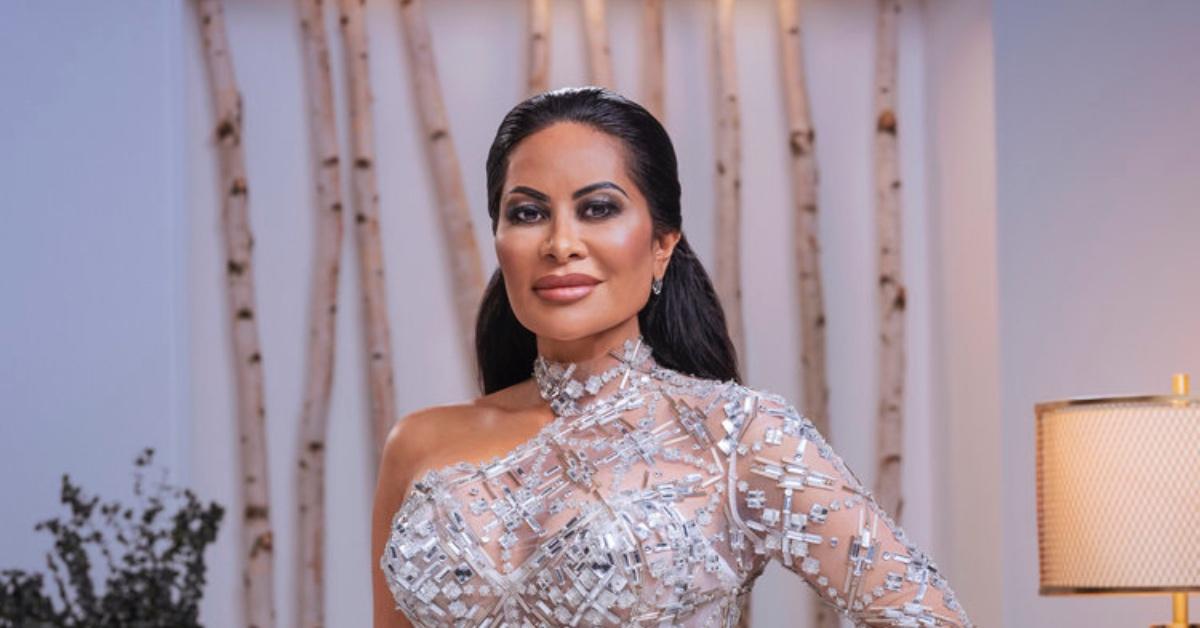 Jen Shah and Her Husband of 27 Years, Sharrieff, Share Two Sons
On Tuesday, March 30, 2021, RHOSLC star Jen Shah was arrested and charged with conspiracy to commit wire fraud in connection with telemarketing and conspiracy to commit money laundering alongside her assistant, Stuart Smith.
Stuart has already pled guilty. What will happen to Jen and her family? How are her kids handling the crisis?
Article continues below advertisement
Jen Shah and her husband of 27 years, Sharrieff Shah Sr., share two kids.
Jen and her husband, Sharrieff Shah Sr., have two sons, Sharrieff Shah Jr. and Omar. The kids made their debut in the Season 1 premiere of RHOSLC. They went on to star in a handful of RHOSLC episodes — including the one capturing Jen's arrest.
Article continues below advertisement
Now 27, Sharrieff Jr. studied at the Utah State University before pursuing a bachelor of science degree in kinesiology and exercise science at the University of Utah. According to LinkedIn, he also took courses in pre-medical studies while at the school.
Sharrieff Jr. worked as an undergraduate research assistant between December 2017 and June 2019. What's more, he used to be a student-athlete and a youth football coach at his alma mater.
Sharrieff Jr. sort of followed in his dad's footsteps. A talented athlete, Sharrieff Sr. played for the Utes between 1990 and 1993. He also ran indoor track, per Women's Health. He built a lucrative career as a lawyer, certified sports agent, and football analyst.
Article continues below advertisement
Sharrieff Sr. celebrated his 10-year anniversary as a cornerback coach and his third anniversary as a special teams coordinator in 2020. It's perhaps not too far-fetched to argue that Sharrieff Jr. inherited his perfectionism.
Article continues below advertisement
Jen Shah's younger son, Omar, is a teenager.
Jen's second son, Omar, is no stranger to the world of RHOSLC either. As her Instagram posts seem to suggest, Omar and the family frequently embark on trips. They also like to attend football games together.
Jen's arrest was captured in Season 2, Episode 10 of RHOSLC. As fans argue, she should have told Omar to leave before the federal agents swarmed the house.
"Jen Shah really avoided the police but didn't get her Black son out the house before they executed the search warrant. This pisses me off," tweeted @Brownilocs_.
Article continues below advertisement
"Jen I will say this one thing to you: I'm very sorry we had to see your young son with the feds. I'm very sorry he had to experience this, and I hope he is doing OK," tweeted @RHOSuplexCity.
Article continues below advertisement
Meredith Marks appears to feel animosity toward Jen Shah.
In a recent episode of RHOSLC, Meredith Marks accused one of Jen's employees of attempting to steal a green clutch during an impromptu after-hours shopping spree at Meredith's Park City boutique.
But other incidents might have caught Meredith's attention too. As some allege, she might have hired a private investigator to look into Jen's finances after Jen liked several homophobic tweets attacking her son, Brooks Marks.
Catch new episodes of RHOSLC every Sunday at 9 p.m. EST on Bravo.