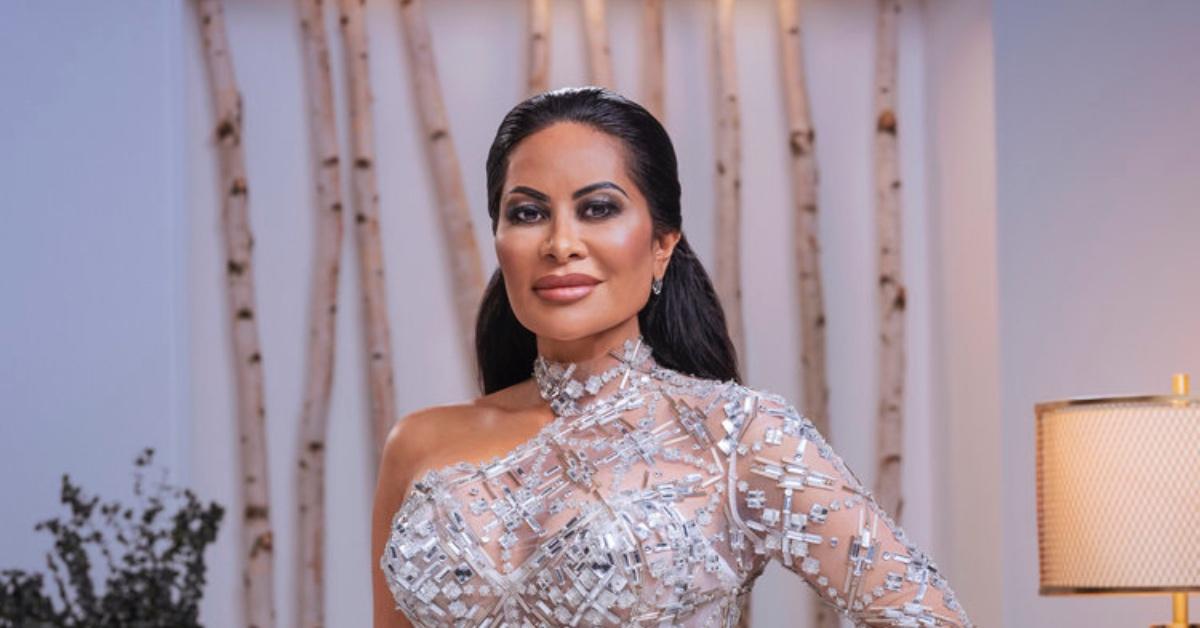 Jen Shah and Her Husband of 27 Years, Sharrieff, Share Two Sons
On Friday, Jan. 6, 2023, RHOSLC star Jen Shah was sentenced to six and a half years in prison for committing wire fraud in connection with a telemarketing scheme. She and her assistant, Stuart Smith, were arrested in March 2021.
What will happen to Jen and her family? How are her kids and husband handling the news?
Article continues below advertisement
Jen Shah and her husband of 27 years, Sharrieff Shah Sr., share two kids.
Jen and her husband, Sharrieff Shah Sr., have two sons, Sharrieff Jr. and Omar. The kids made their debut in the Season 1 premiere of RHOSLC. They went on to star in a handful of RHOSLC episodes — including the one capturing Jen's arrest.
Article continues below advertisement
Sharrieff Jr. studied at the Utah State University before pursuing a bachelor of science degree in kinesiology and exercise science at the University of Utah. According to LinkedIn, he also took courses in pre-medical studies while at the school.
He worked as an undergraduate research assistant between December 2017 and June 2019. What's more, he used to be a student-athlete and a youth football coach at his alma mater.
Sharrieff Jr. sort of followed in his dad's footsteps. A talented athlete, Sharrieff Sr. played for the Utes between 1990 and 1993. He also ran indoor track, per Women's Health. He built a lucrative career as a lawyer, certified sports agent, and football analyst.
Article continues below advertisement
Jen Shah's younger son, Omar, is a teenager.
Jen's second son, Omar, is a high school football player. As her Instagram posts suggest, Jen is close to and supportive of her sons, and the whole family has remained tight-knit through Jen's legal troubles.
Article continues below advertisement
While discussing her sentencing in the Season 3 premiere of RHOSLC, Jen said, "I'm not thinking about myself, I'm thinking about my family. I can't imagine being away from them. It would literally kill me."
Article continues below advertisement
Both of Jen's sons and her husband Sharieff reportedly wrote letters to the judge presiding over her case in support of a lenient sentence for her. Court documents obtained by RadarOnline in December 2022 reveal that Jen's oldest, Sharieff Jr., wrote to the court, "I recognize that regardless of her recent mistakes, my mother has exemplified positive ideals throughout my entire life.
"I am happy to have learned from her and to have gained an understanding that all individuals are flawed, and these flaws do not negate their positive aspects. From my earliest memories, I can recall my mother modeling the ideals of generosity and caring."
Article continues below advertisement
"While I understand that there must be a consequence for these actions," his letter continued, "I am asking that you view my mother through a lens of forgiveness and compassion. I believe that my mother recognizes her wrongdoings and will be a better service to society if given a sentence of probation."
When does Jen Shah have to report to prison?
Per NBC News, Jen has six weeks of freedom. She has been ordered to report to the Bureau of Prisons on Feb. 17, 2023. As of this writing, it is unclear where Jen will serve her sentence.