"I Prayed for the Rain, Now I Gotta Deal With the Mud," Steve Tells Whitney on 'RHOSLC'
By Leila Kozma

Mar. 19 2021, Updated 4:07 p.m. ET
"Growing up, I was the perfect Mormon girl," Whitney Rose explained in a previous episode of RHOSLC. 
The newest edition of the popular franchise chronicles the day-to-day life of socialites like Whitney, who left The Church of Jesus Christ of Latter-day Saints once the rumors about her extramarital affair with her boss, Justin, got out. However, this was far from the only crisis the star had to face. 
Her dad, Steve Lesh, was excommunicated from the Mormon community as well. 
Article continues below advertisement
Whitney Rose's dad, Steve Lesh, has a history of substance abuse.
Whitney and Justin got married in 2009. They used to work for the same company, Nu Skin Enterprises. They were both married when their affair began — but their connection was so strong that they eventually decided to break up with their spouses. 
In doing so, they disobeyed the Mormon law, leaving Whitney with no choice but to leave the religious community. However, she wasn't the only one from her family to go through the challenging process. Her dad, Steve, was excommunicated as well.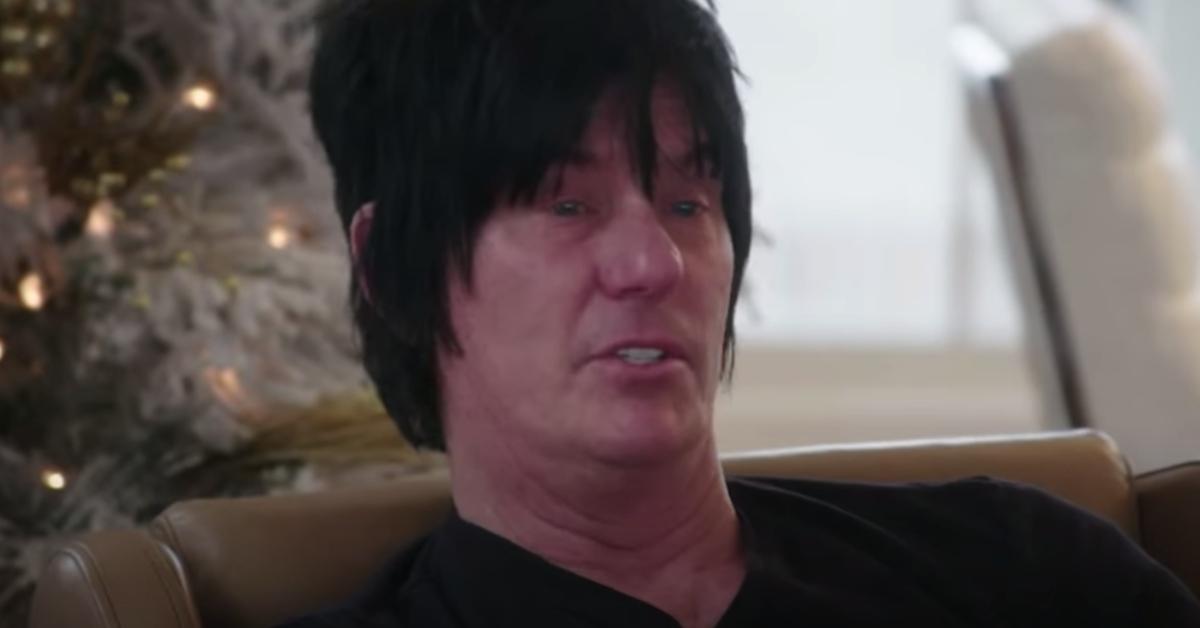 Article continues below advertisement
While Whitney left the Mormon community for Justin, her dad, Steve, was ostracised after news about his struggles with drug addiction began to circulate. 
Steve turned to prescription drugs when his marriage with Whitney's mother fell apart. His addiction took hold, leaving him no choice but to shut down his business, Lesh Hair Products, his hair care line. 
At the height of his career, Steve even appeared on local television channels like ABC4 Utah.
"My dad became very lonely and turned to prescription drugs to self medicate [...] When everyone started learning about my dad's addiction, I was the only one that stood by his side and offered him help," Whitney revealed on a previous episode of RHOSLC. 
Article continues below advertisement
"Most Mormons view addiction as a consequence of your choices. I actually believed that until I watched my dad go through the program and I really learned this is a disease," she added later on, as per The Sun. 
As Season 1 of RHOSLC reveals, Whitney pledged to be there for her old man whenever he needs her. 
Article continues below advertisement
Steve Lesh left rehab recently, and he is ready to launch another hair product line.
Reportedly, Steve finished a 30-day-long rehab treatment roughly around the same time as the filming of Season 1 of RHOSLC began. 
Article continues below advertisement
Steve vowed to stay sober, and he already made plans to get back on track with work as well. As he told his daughter in a previous episode of RHOSLC, he is preparing to launch a new hair salon. 
"I'm starting over at 63 years old [...] I look at it as a blessing. I prayed for the rain now I gotta deal with the mud," Steve told Whitney in a crucial scene of RHOSLC, as per Monsters and Critics. 
Catch new episodes of RHOSLC every Wednesday at 10 p.m. ET on Bravo.