Whitney Rose's Dad From 'RHOSLC' Has Been Missing for Over a Year
Meredith Marks lost her father in February of 2021, but her Real Housewives of Salt Lake City castmates served as a source of comfort. In the midst of Meredith's mourning, Whitney Rose empathized with her and revealed she was also grieving the loss of a loved one — although one who isn't really dead.
In Season 1, Whitney's father, Steve, opened up about his struggles with addiction. Whitney tried to be there in every way she could to help: She took him to church, she checked him into sober living, and eventually, she even had him move into her home.
But not long after, Steve disappeared. What happened to Whitney Rose's dad? Here's what we know.
Article continues below advertisement
Whitney Rose's dad, Steve Lesh, shared his history of addiction in Season 1 of 'RHOSLC.'
Steve turned to prescription drugs when his marriage with Whitney's mother fell apart. Sadly, his addiction took hold, leaving the hairstylist no choice but to shut down his business, Lesh Hair Products.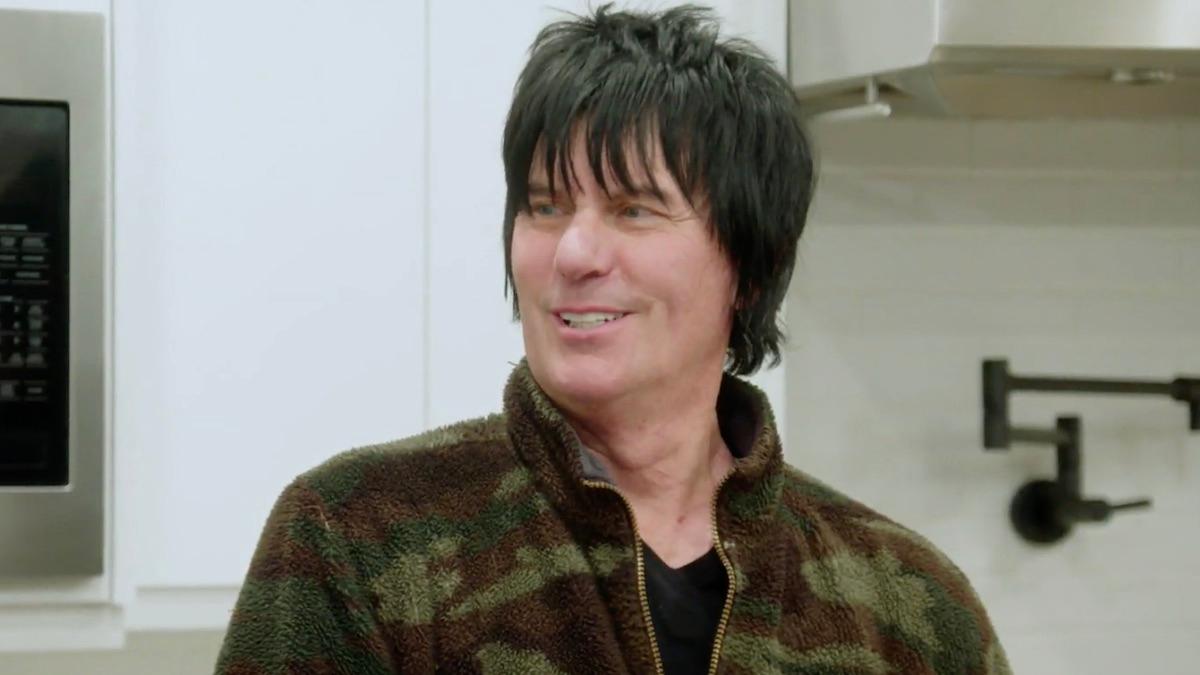 Article continues below advertisement
"My dad became very lonely and turned to prescription drugs to self-medicate," Whitney revealed on a previous episode of RHOSLC. When everyone started learning about my dad's addiction, I was the only one that stood by his side and offered him help."
Reportedly, Steve completed a 30-day rehab program roughly around the same time that filming for Season 1 began. It seemed that he and his daughter had a chance at a fresh start, but it wasn't long before their relationship came to a screeching halt after they were under one roof.
"[My dad] quarantined with us. He lived with us," Whiteny explained to her castmates in a deleted scene. "But it got to a point where I wasn't able to hold my healthy boundaries for me and my family, so I asked him to leave."
She accused her father of manipulating and taking advantage of her and her husband, Justin, but clearly Whitney still struggled with decision to kick him out. She said that she worried about "one day getting a call" and having to deal whatever bad news she would receive from the other end.
Article continues below advertisement
Following his disappearance, Whitney Rose hasn't heard from her dad in over a year.
It seemed that Whitney and her dad were eventually able to find common ground — until Steve went missing in September of 2020. Whitney first revealed her father's disappearance in January of 2021, and he was still in the wind months later. In September on Watch What Happens Live, Whitney told Andy Cohen, "He came and saw me for my birthday [a year earlier], and I never saw him again."
Article continues below advertisement
"He's disappeared, he won't respond to me. I saw this going very differently. I saw us watching [the show] together and celebrating [his sobriety]. There's so many opportunities for him to change his life, especially now with this platform. I still want people to root for him. That's what he needs. He needs love," she added.
As of this writing, Whitney hasn't given any further public details about her father's whereabouts or if they've been in touch. All we can hope is that they both find the peace and support they need.
The Real Housewives of Salt Lake City airs on Sundays at 9 p.m. EST on Bravo.
If you or someone you know is struggling with alcohol or drug abuse, call SAMHSA's National Helpline at 1-800-662-4357.