Whitney Rose Doesn't Think She Will Ever Reunite With Her Father, Steve Lesh
Meredith Marks lost her father in February of 2021, but her fellow Real Housewives of Salt Lake City castmates served as a source of comfort. In the midst of Meredith's mourning, Whitney Rose empathized with her and revealed she was also mourning the loss of a loved one — although one who isn't really dead.
Article continues below advertisement
In Season 1 of RHOSLC, Whitney's father, Steve, opened up about his struggles with addiction. Whitney tried to be there in every way she could to help: She took him to church, she checked him into sober living, and eventually, she even had him move into her home. But not long after, Steve suddenly disappeared. Wait, what happened? Here's what we know.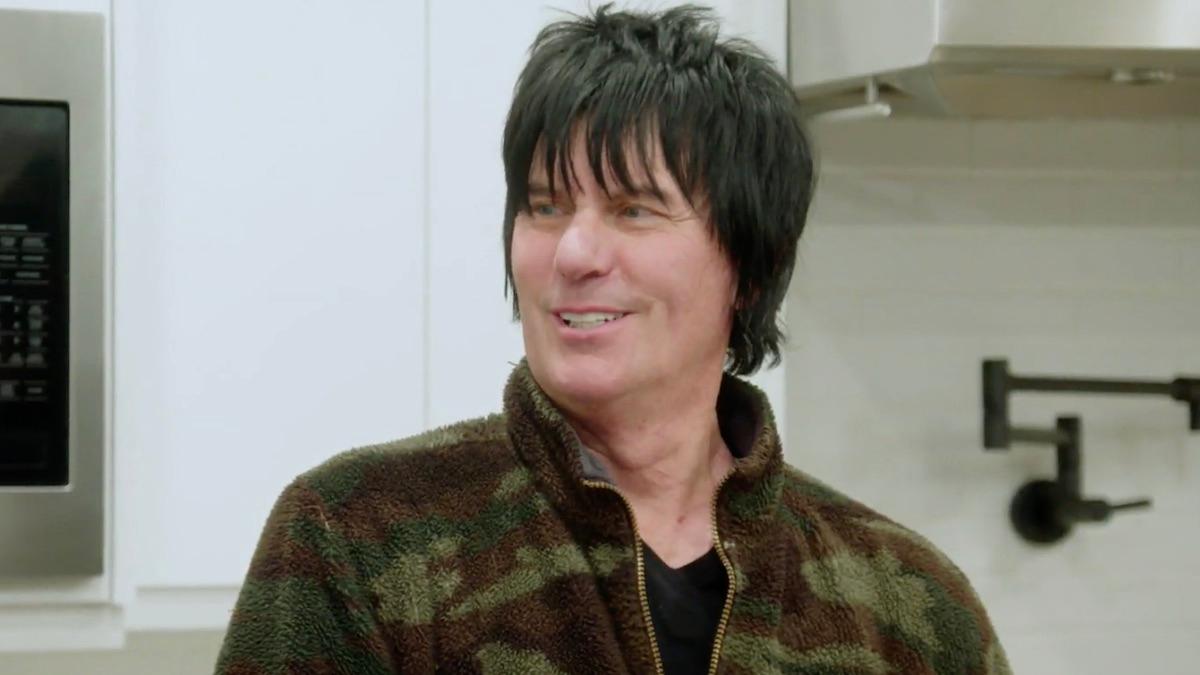 Article continues below advertisement
Whitney Rose's dad shared his history of addiction in Season 1 of 'RHOSLC.'
Steve turned to prescription drugs when his marriage with Whitney's mother fell apart. Unfortunately, his addiction took hold, leaving the hairstylist no choice but to shut down his business, Lesh Hair Products.
"My dad became very lonely and turned to prescription drugs to self-medicate," Whitney disclosed during the first season of RHOSLC, adding that she was "the only one that stood by his side and offered him help."
Steve reportedly completed a 30-day rehab program roughly around the same time that filming for Season 1 began. It seemed that he and his daughter had a chance at a fresh start, but their relationship came to a screeching halt once they were under one roof during the strict quarantine period of the COVID-19 pandemic.
Article continues below advertisement
"[My dad] quarantined with us. He lived with us," Whitney explained to her castmates in a deleted scene. "But it got to a point where I wasn't able to hold my healthy boundaries for me and my family, so I asked him to leave."
She accused her father of manipulating and taking advantage of her and her husband, Justin, but Whitney still struggled with the decision to kick him out. She said she worried about "one day getting a call" and having to deal with whatever bad news she would receive from the other end.
Article continues below advertisement
Whitney Rose doesn't think she and her father will ever reunite.
It seemed that Whitney and her dad were eventually able to find common ground — until Steve went missing in September 2020. Whitney first revealed her father's disappearance in January 2021.
During a September 2021 appearance on Watch What Happens Live, Whitney told host Andy Cohen that her father "came and saw me for my birthday [a year earlier], and I never saw him again. ... He's disappeared, he won't respond to me."
Article continues below advertisement
Nearly two years after her father's mysterious disappearance, the 36-year-old TV personality provided an update during a September 2022 episode of the Two Ts in a Pod podcast.
"I haven't spoken to my father for two years," Whitney confessed on the podcast. "I had kicked him out of my house because he wasn't holding up his side of the deal and I had to learn to hold a boundary with him for his benefit and to protect my children, too, and myself."
"I'm at the point where I think I'm accepting the fact that I probably won't [reunite with him] and that's OK," she continued. "It's like you're mourning someone that's still alive. … His heart is gold but his mind is dark."
Article continues below advertisement
Some speculate Whitney's dad is responsible for her alleged childhood abuse.
During the third season of RHOSLC, Whitney chose to be more candid with her castmates about her upbringing. In the second episode, her half-brother Will called and informed her that she was abused as a child. In a later conversation with her husband, Justin Rose, Whitney revealed she had no recollection of any abuse.
Article continues below advertisement
"A lot of my childhood I have blocked out," Whitney admitted to the cameras. "And as I've been on this healing journey, I have relied on other family members to help fill in the pieces because as much healing that I do, there are certain things you cannot remove from a child's brain."
Whitney added, "All of those memories that I suppressed are all flowing through me now. And there's just so much pain. I'm feeling so much pain and so much anger. And it just feels very overwhelming to take this all on right now."
The Real Housewives of Salt Lake City airs on Wednesdays at 9 p.m. EST on Bravo.