How Much Does 'RHOSLC' Husband Sharrieff Shah Make as a College Football Coach?
What is Sharrieff Shah's salary as an assistant college football coach at the University of Utah? He makes a lot, but perhaps still not enough.
Article continues below advertisement
As we've seen onscreen, Jen Shah and her husband, Sharrieff, have lived a fabulous life while flaunting a seemingly impressive net worth. But now that Jen owes more money than she has, will Sharrieff be left to foot the rest of the bill? As an assistant football coach at the University of Utah, Sharrieff makes a pretty penny, but it still might not be enough.
How much is Coach Shah's salary? Here's what we know.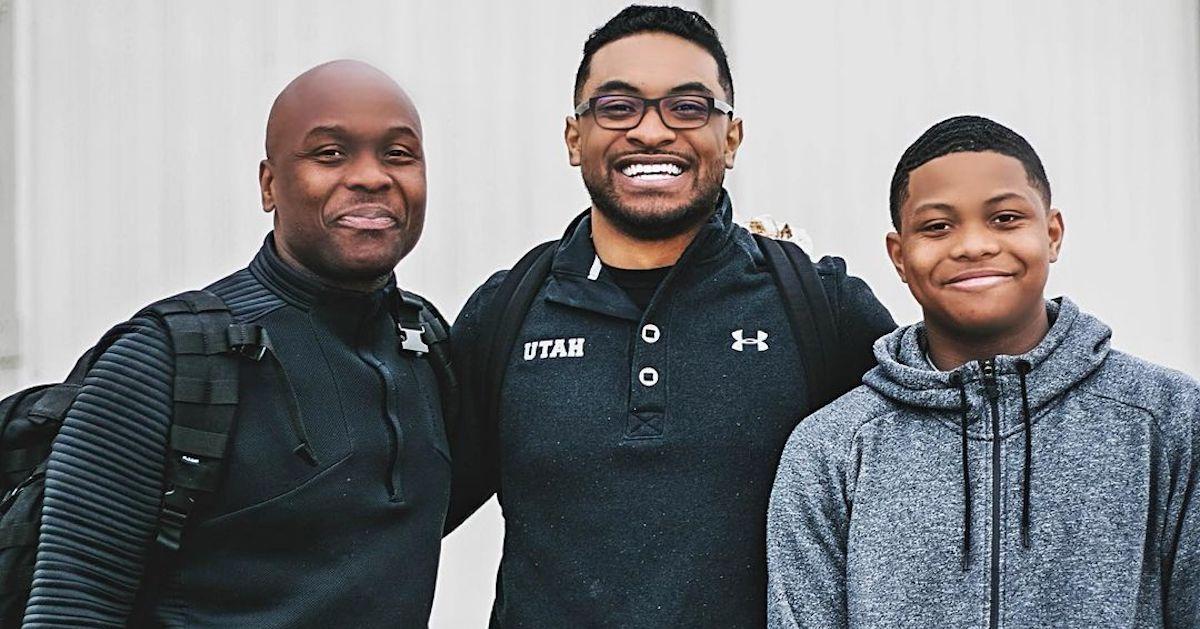 Article continues below advertisement
What did Sharrieff Shah do before becoming a football coach?
Before Sharrieff Shah joined the coaching staff at the University of Utah, he actually played on the team himself. Sharrieff started as a safety for the Utes for three seasons between 1990 and 1993. He injured his neck during his senior year season, which prevented him from continuing to play.
After he graduated with a political science degree in 1994, Sharrieff got his master's in exercise and sport science.
He then went to law school at the University of Utah as well. He worked as a lawyer for 12 years, spending part of his career as a commercial litigator and the rest as a trial attorney.
Despite being busy with legal work, Sharrieff always stayed involved with football. While he was practicing law, he worked as a certified agent for the NFL Players Association, and he helped players secure contracts within the organization.
He also appeared on a Utah affiliate ESPN station as a sideline reporter, and he helped players train for the NFL Combine.
Sharrieff officially shifted to a full-time coaching gig in 2012. He's currently a cornerback coach and special teams coordinator for the Utes.
Article continues below advertisement
Jen Shah's husband makes an impressive salary as a football coach.
The most recent salary information we could find for Sharrieff Shah is from 2021. According to public records obtained by GovSalaries.com, he earned an impressive $439,892, which was 752 percent higher than the average salary for all employees at the University of Utah.
Ahead of Jen's arrest, she and Sharrieff were estimated to have a total net worth of around $3 million. This figure included Coach Shah's football salary, the money Jen made from her telemarketing scheme as well as her other businesses, and funds Sharrieff earned during his time as a lawyer.
Article continues below advertisement
How much does a college football coach make?
Of course, the salaries for football coaches vary depending on the program and the success of the teams.
Top collegiate coaches include the University of Alabama's head coach Nick Saban, who drew in nearly $11 million for the 2022 season, making him the highest-paid coach in football.
University of Utah head coach Kyle Whittingham signed a five-year contract extension in 2019 for $22 million, which equals around $4.4 million per year. Assistant coaches make significantly less than head coaches, which explains the disparity between Sharrieff and Kyle's salaries.
According to USA Today, Sharrieff's estimated salary of $400,000 for the 2020 season made him the 245th highest-paid assistant coach in college football at the time. The top assistant coach salary went to Louisiana State's David Arnada, who earned a whopping $2.5 million.
The Real Housewives of Salt Lake City airs on Wednesdays at 10 p.m. on Bravo.