Will Scandoval Lead to Both Tom and Ariana Making a Swift Exit From 'Vanderpump Rules'?
Is Tom Sandoval leaving 'Vanderpump Rules'? Apart from the cheating and the cheating, is something else going on for the part-time musician?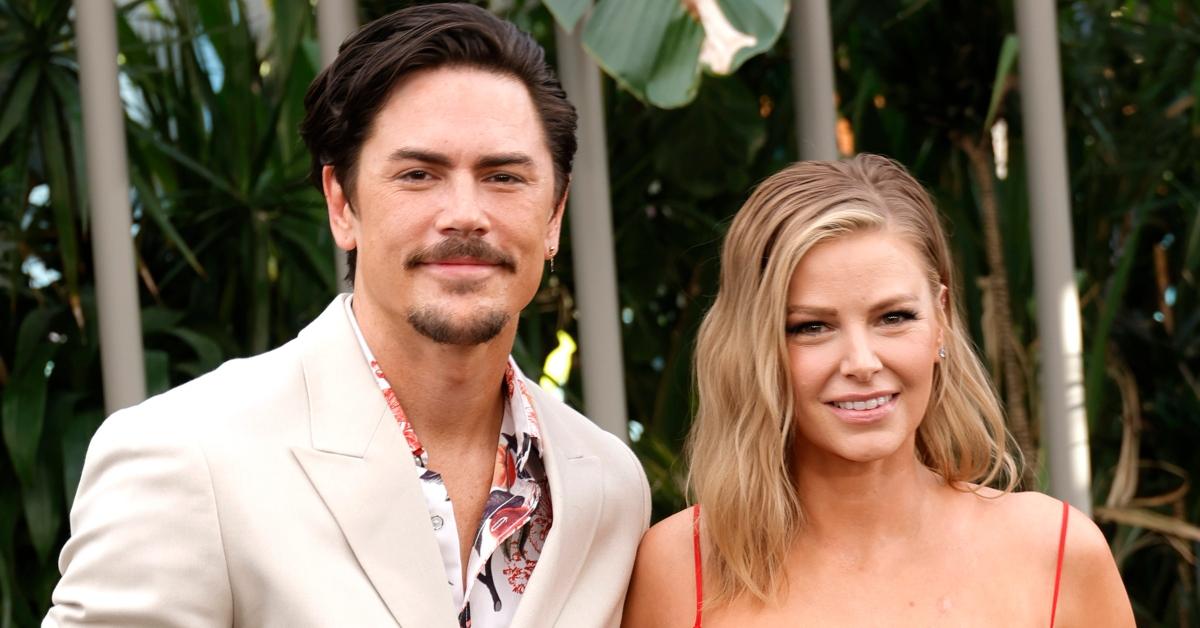 Without a doubt, Season 10 of Vanderpump Rules has been the most iconic and chaotic yet. It's so nuts that we have decided to combine those two words to create a new all-encompassing descriptor: chaonic. Naturally, Tom Sandoval cheating on Ariana Madix with Raquel Leviss has been the heart of this mess. Or should we say, the heartbreak of it.
Article continues below advertisement
It didn't take long for fans to dub it "Scandoval," with most if not everyone taking the side of fan favorite Ariana. Over the years, she has widely been considered the most likable and grounded person on the show. To add insult to injury, the affair that ended their 10-year relationship didn't even last. Was it worth it? With this in mind, we couldn't help but wonder: Are Tom Sandoval and Ariana Madix leaving the show? Let's get into it.
Article continues below advertisement
Is Tom Sandoval leaving 'Vanderpump Rules'? Perhaps it's time to move on.
For reasons we aren't entirely sure of, Tom chose to tell his side of the story on the Howie Mandel Does Stuff podcast back in April 2023. That's right, Tom needed to unburden his soul with the man who usually determines which Americans have talent. This led to speculation that Tom might be fired from the show because it was believed to be an unauthorized interview, reported Radar Online.
Have no fear because a Bravo spokesperson told the outlet that "Sandoval did give the network a heads up that he was going on Howie's podcast," thus putting to bed any rumors of Tom going rogue. Bravo and by extension Andy Cohen won't let anyone from Vanderpump Rules run wild on these streets. But, will Scandoval push Tom off the series and into a new reality?
Article continues below advertisement
Neither Tom nor Bravo have publicly said anything about his status on the show, but we do know he wants to focus on other things. According to The Messenger, the frontman of Tom Sandoval & The Most Extras is putting relationships on the "back burner" for now. Instead, he's "focusing on his music." The reality star turns 40 in July 2023 and is using this milestone to "move away from all of this." The "this" in question is drinking, as Tom is trying to walk the path of sobriety. Being the bad guy on a hit reality show certainly won't make that easy.
Article continues below advertisement
Will Ariana leave 'Vanderpump Rules' or is she gonna Vanderpump it up for another season?
Before we address the show, let's address Ariana's address. It appears as if Ariana is moving out of the house she shares with her cheating ex. The jilted reality star was seen lugging boxes from their San Fernando Valley home, and even uploaded an Instagram story while doing it, per House Beautiful. "Ready to dip out," read the caption, over a satisfied-looking Ariana. This home is no doubt a source of pain for many reasons as Tom revealed he once got it on with Raquel in their driveway while Ariana was asleep.
Regarding the show, Ariana did give an update. While guesting on TODAY with Hoda and Jenna on May 18, Ariana was asked if she will be returning. "I think I'll be back," she shared. "If they'll have me back, I'll be back." No producer would say no to this, but of course what about Tom and Raquel? Ariana said their presence is up to the Bravo but she has "no interest in speaking to either of them."