Ariana Madix and Tom Sandoval on His Cover Band and the 'VPR' Season 9 Drama-Filled Reunion (EXCLUSIVE)
'Vanderpump Rules' stars Ariana Madix and Tom Sandoval discussed his cover band, her DFH kits, and how they make their relationship work on reality TV.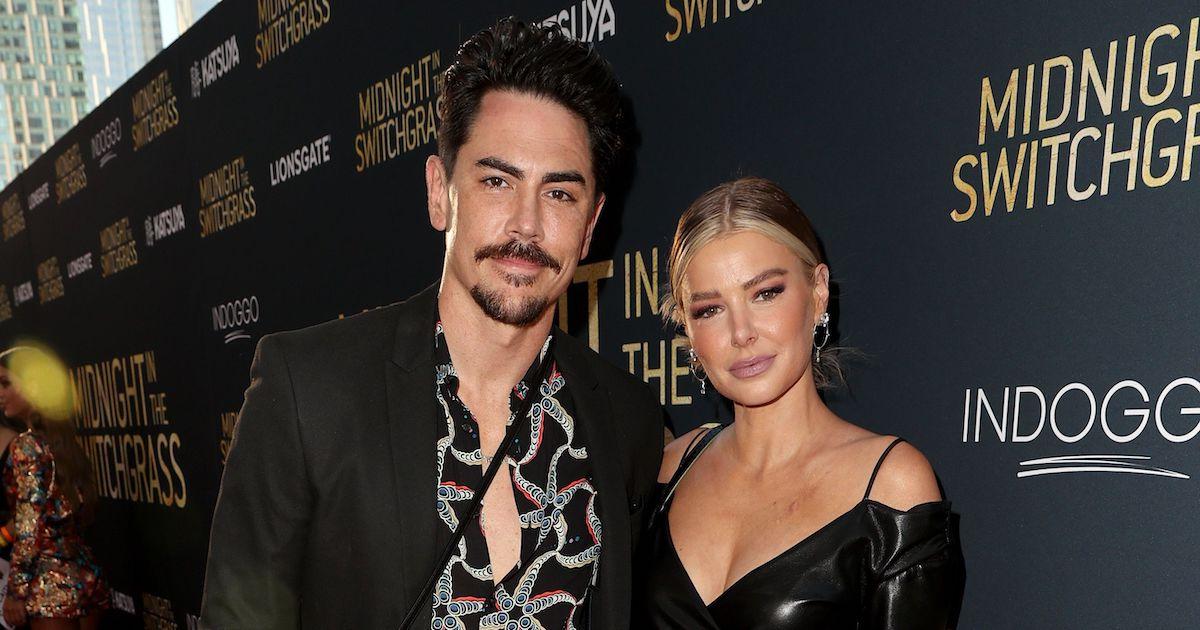 Longtime Vanderpump Rules viewers have seen Scheana Shay and Lala Kent belt out original tunes in front of the cameras, and they've watched DJ James Kennedy get to work on the turntables at SUR's "See You Next Tuesday" events over the years. However, original cast member Tom Sandoval's latest music project is one that has yet to be featured on the popular Bravo reality series.
Tom has discussed and pursued his passion for music in front of the cameras before, but his latest foray into the industry might be his most exciting one yet.
Article continues below advertisement
The Toms' Good Lovin' co-founder is performing covers of top hits with his new band, Sandoval & the Most Extras. After making his performing debut with the group in November 2021, Tom is getting ready to go on a tour — and his longtime partner, Ariana Madix, couldn't be prouder.
The Fancy AF Cocktails co-writers spoke exclusively with Distractify about Tom's cover band, and how they keep their relationship going strong after years of starring on a reality show together.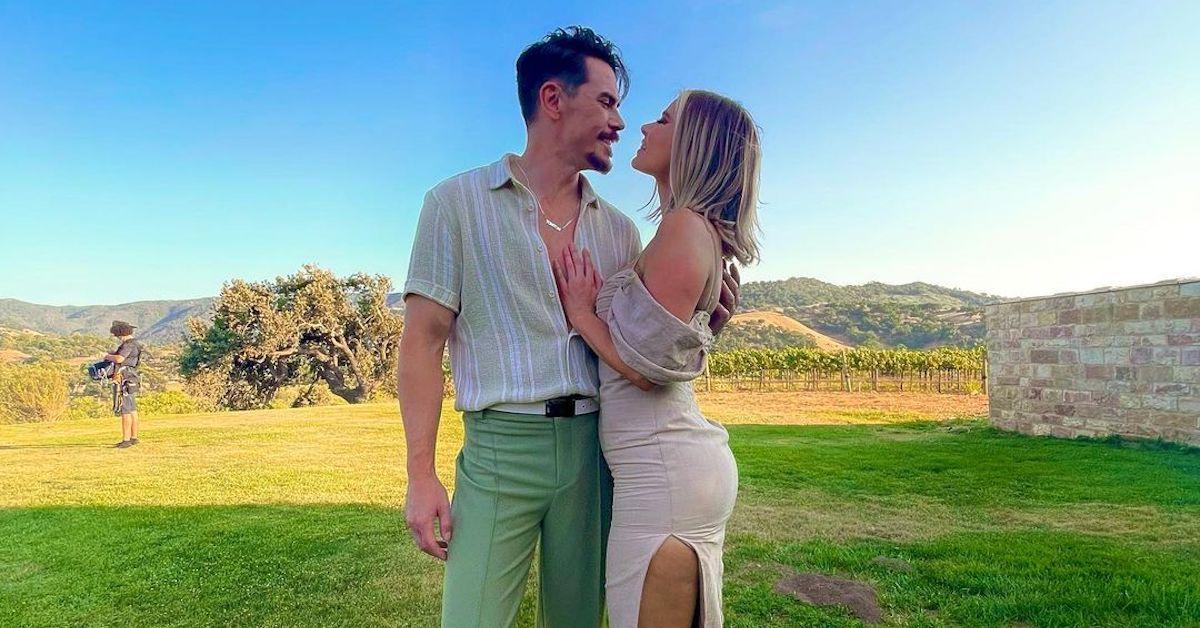 Article continues below advertisement
Ariana Madix and Tom Sandoval on his cover band, Sandoval & the Most Extras.
Though Tom's business partnership with Tom Schwartz and the process of creating their upcoming restaurant, Schwartz & Sandy's, is at the center of Season 9, the former SUR bartender's latest project is as the lead singer for the nine-piece cover band, Sandoval & the Most Extras.
The group marks Tom's fourth band, but he noted that it stands apart because they are covering songs that people are already familiar with.
"I've done music since the show first started ... But now, doing a cover band, it's so much easier to get people to come and to enjoy because everybody's been listening to these songs for years. People love these songs," Tom said, before adding that fans don't have to be introduced to the songs he's playing. "They can come out and have a great time."
Sandoval & the Most Extras first performed to a sold-out crowd at the Hotel Cafe in Hollywood, singing hits like DNCE's "Cake by the Ocean" and George Michael's "Freedom," according to Page Six.
Article continues below advertisement
Tom told us that they'll next be taking on the Canyon Club in Agoura Hills on Jan. 15, and that a tour is in the works as well. The TomTom part-owner gave credit to the other members in the band, whom he says are "severely talented" at what they do.
"It's just been great," he added about the band. "I love it."
Article continues below advertisement
The singer isn't the only one who's enjoying the band and their performances — his longtime girlfriend and co-star, Ariana, is too.
"I was never that kind of girl who wanted to be with a rockstar, but it was a lot of fun living it out in real life," she shared with Distractify. "I was just so proud of him, and everyone in the band, too."
The duo also opened up about how they keep their romance going strong on a show that has seen a lot of breakups.
The 'Vanderpump Rules' co-stars discussed how they make their relationship work, and they teased an "intense" Season 9 reunion.
Since Vanderpump Rules premiered in 2013, fans have seen many couples split up, either on the show or behind the scenes. Most recently, after the cameras stopped rolling on the regular season, both Lala Kent and Randall Emmett, and James Kennedy and Raquel Leviss ended their respective engagements.
Though the odds of breaking up seem to increase exponentially when filming a show is involved, Tom and Ariana have continued to maintain a strong relationship.
Article continues below advertisement
In addition to filming together, the two are both busy with their respective business ventures — Tom is working on the restaurant, the band, and Toms' Good Lovin' Whiskey, while Ariana will soon be launching her cocktail kits, Drink from Home (DFH).
Despite having hectic professional lives, the two maintain a strong connection because they have respect for one another.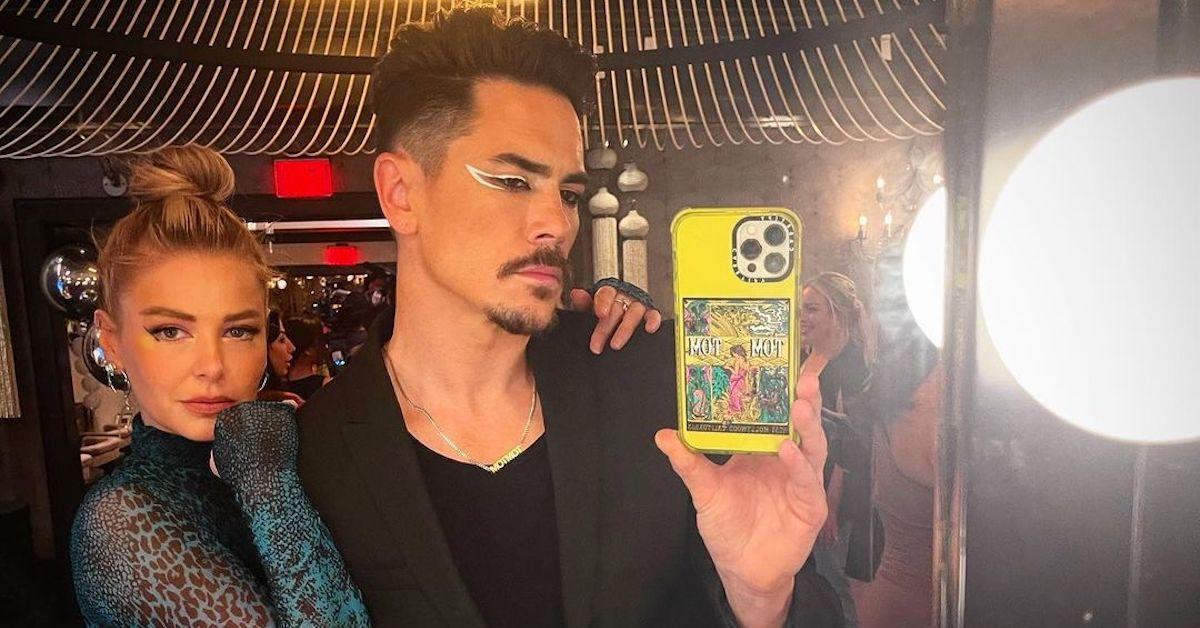 Article continues below advertisement
"When you're with somebody, and you deep down have high respect for them, it just goes such a long way in the relationship. When you really, deeply respect the person that you're with, all of these other things sort of fall into place so much more," Tom explained. "When you don't, then all of these other things become issues."
Their relationship is still in a good place after Season 9, but the same can't be said for some of the other pairs featured on the show. The Vanderpump Rules stars teased that there will be a lot of discussion at the reunion about the couples who parted ways.
"There's a lot of big changes that were talked about with James and Raquel ending their engagement, and with Lala and Randall having just broken up. It was a lot to talk about, and it was a really intense day," Ariana said about the upcoming reunion special.
Until then, you can tune in to Vanderpump Rules, which airs on Tuesdays at 9 p.m. ET on Bravo.