Ariana Madix Says She Almost Quit Vanderpump Rules — Will She Walk the Talk?
Is Ariana Madix quitting 'Vanderpump Rules'? The reality star sounded off on rumors that she'll leave the show and how she's isolated from the women.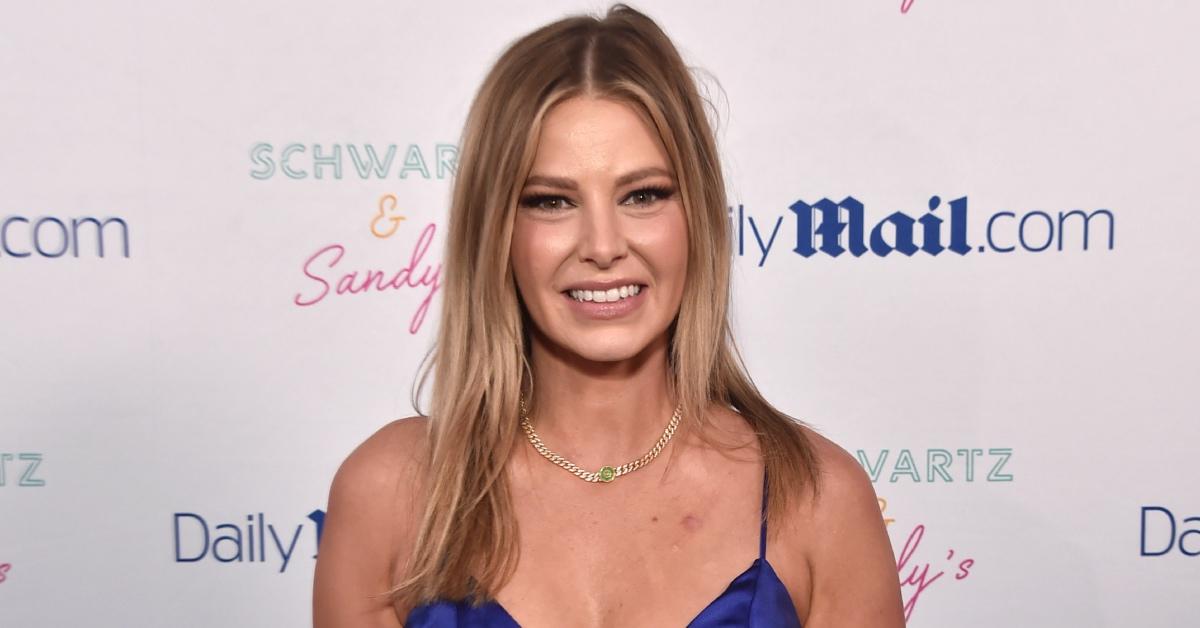 After ten seasons of fighting in between making drinks or waiting on tables, each member of the cast of Vanderpump Rules has gone through a lot of drama. Since Season 2, Ariana Madix has provided a dry wit to the show, and she's often been the dose of reality that many of the cast members need. Needless to say, if Madix quit the show, many would be displeased.
Article continues below advertisement
Though she had a rough beginning on the show as the alleged secret girlfriend of Kristen Doute's then-boyfriend Tom Sandoval, since making her reality TV debut, she's become a stable staple on the show.
She grew a friendship with Stassi Schroeder after years of feuding in Season 7, but things went back to normal on Season 8, as Ariana is once again on the outs from most of the other women following Tom's drama about Stassi's book party at Tom Tom.
Article continues below advertisement
The drama was so extreme that the reality star even considered leaving the show behind for good.
Is Ariana Madix quitting Vanderpump Rules? While the reality star hinted that she wanted to quit following Season 8, she returned for Seasons 9 and 10. But, what about Season 11? Here's what we know.
Relax, Ariana Madix isn't quitting 'Vanderpump Rules'.
Ariana wasn't invited to many of the big events surrounding the original cast of Vanderpump Rules in Season 8, including Stassi's bachelorette party, so it's no surprise that she's been considering her role on the show more carefully. She sat down with The Daily Dish podcast to discuss how one yet-to-be-aired instance had her considering whether or not to quit the show.
Article continues below advertisement
"I literally openly was just like, I can't do this anymore," Ariana said about the particularly dramatic moment.
In a past season teaser, Ariana can be seen talking to Tom Sandoval about being done with her public life.
"I just want to get in my car and drive away and never come back," she says through tears in the trailer.
Ariana also explained on the podcast that she has a hard time watching the show so many months after the drama has already taken place in person.
Article continues below advertisement
"I feel like what ends up happening is that if I'm watching the show, in the moment, I'll feel a certain way," she said. "And then, like, seven months later, the show's airing and something will just feel worse when it comes back because then it's like maybe that person you're confiding in said something sassy in their interview and you're like well, f--k you, man, that sucks."
She then detailed how online hate has affected her too.
"And then you have the opinions of millions of people online and you're just like, you don't know me or anyone on the show. I appreciate you watching it and that's lovely, you know," she said. "But to speak about somebody on that level sometimes can be a little intense. Those are the moments that I'm just like... but then I think about it and I'm like, oh, the good far outweighs the bad.
Article continues below advertisement
While she may have considered ending her reality career nearly every season, Ariana admitted that she always ultimately finds a way to make it through to the other side.
"And I honestly feel like instead of being frustrated with the status quo of a situation, I feel like I'd rather stick in the situation and change it," she concluded.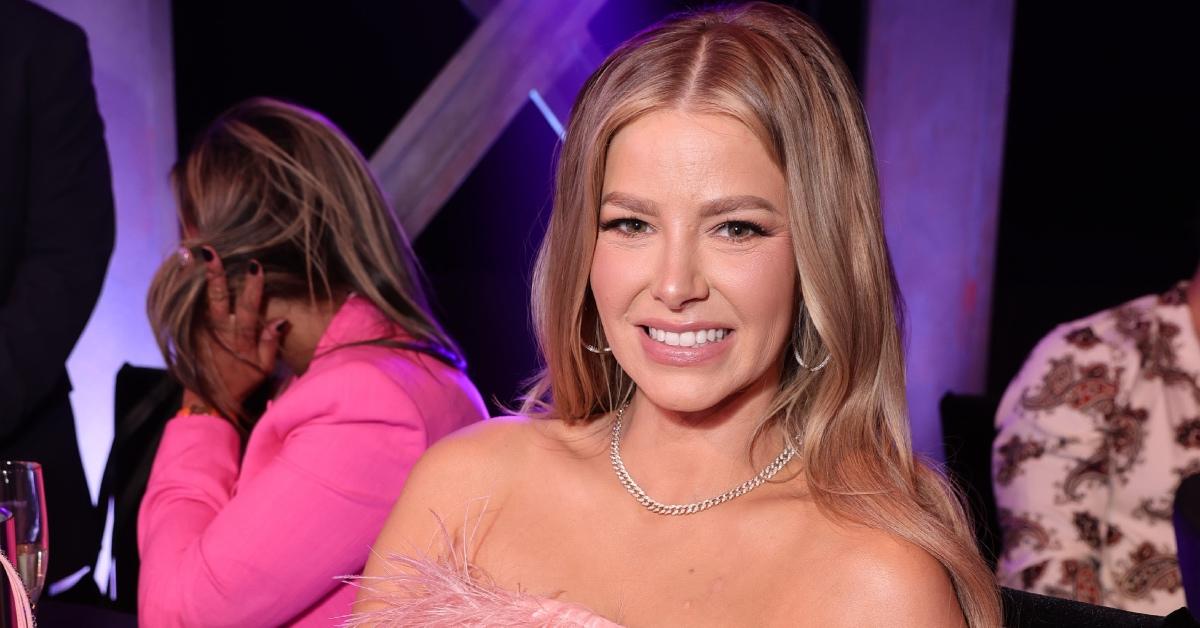 Article continues below advertisement
Ariana admitted that she didn't take Tom Sandoval's side in his fight with Stassi.
Though Ariana might have been nixed from several of her co-stars' guest lists because of Tom Sandoval's outstanding fights with Stassi and her bestie Katie, Ariana admitted that she wasn't Team Tom during it all. As fans remember, Tom Sandoval believed that Stassi didn't keep him in the loop about the details of her Next Level Basic book party, which led him to text her about never letting her into TomTom again.
The vitriolic text was a point of contention on the show, as many cast members thought that Tom Sandoval more than overstepped his bounds. Though Ariana had defended her boyfriend to Stassi as the fight was going on, she later admitted that she didn't want him to send the text in the first place.
"I was the person who told him not to contact her the night before. I was definitely not on his side when it came to texting Stassi. Not at all," she said on The Daily Dish.
Article continues below advertisement
"This is what happens with Tom," she continued. "Tom has a really fair, good point and something he needs to get across but then his emotions take over and no one cares what he has to say. It's like that gets lost. There were some very serious issues with that event but that was not on Stassi. That was on him."
But, she said, Tom Sandoval was left out of some of the conversation, and the event was planned in a way atypical from the norm.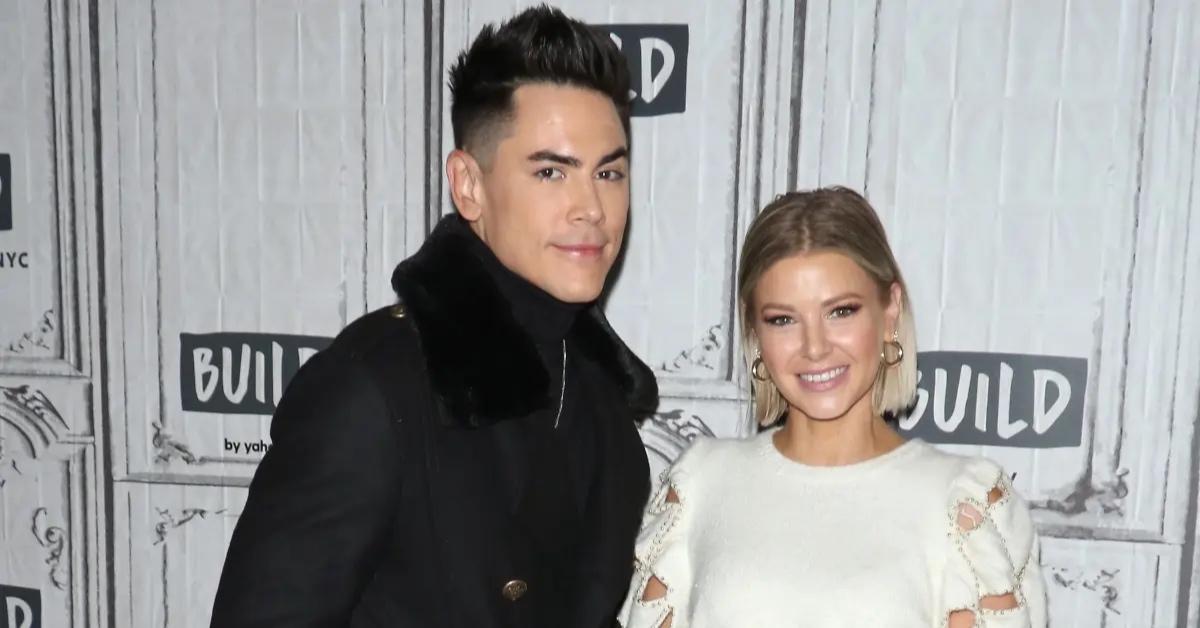 Article continues below advertisement
"There was a lot of miscommunication and things that didn't go through the proper channels in the way that things normally would get planned there," Ariana said.
She later noted that viewers didn't get to see the extent of the fight play out on screen. According to Ariana, Kristen and Lala Kent also ended up having words with Tom over the nature of his text message. This explains even further why Ariana was left out of her castmates' celebrations.
Although Ariana didn't let the drama stand in the way of her returning for Season 9 and 10 of Vanderpump Rules, fans question whether she'll make it to the next season (yes, Vanderpump Rules will return for Season 11!). But we do have hope that she will. During a May 18 interview on TODAY, Madix told hosts Hoda Kotb and Jenna Bush Hager, "I think I'll be back, if they'll have me back."
Vanderpump Rules airs on Wednesdays at 9 p.m. on Bravo so stay tuned to see who returns for Season 11.