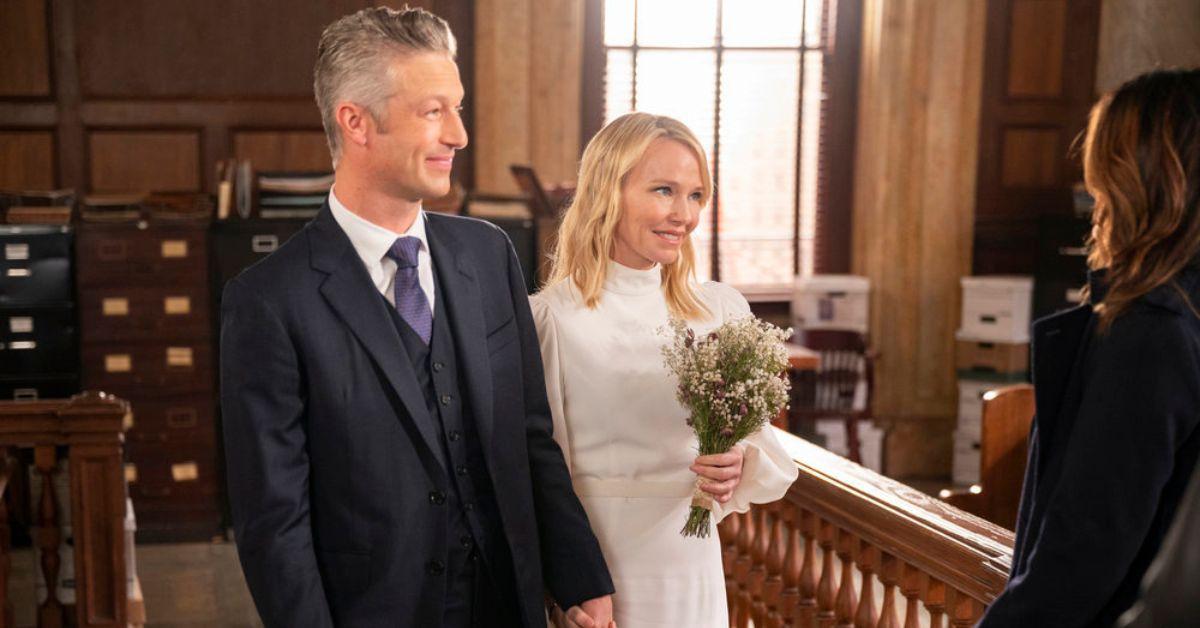 Following Rollins's Departure, Fans Are Concerned That Carisi Is Leaving 'SVU'
Kelli Giddish's Amanda Rollins left 'Law & Order: SVU' after 12 seasons, and many are wondering if Peter Scanavino's Carisi is also exiting.
Article continues below advertisement
Kelli broke the news on Instagram, saying that she was so grateful to have gotten the chance to play the character for so long. Now, many are wondering whether Kelli's departure will mean that Dominick "Sonny" Carisi (Peter Scanavino) is also leaving the show.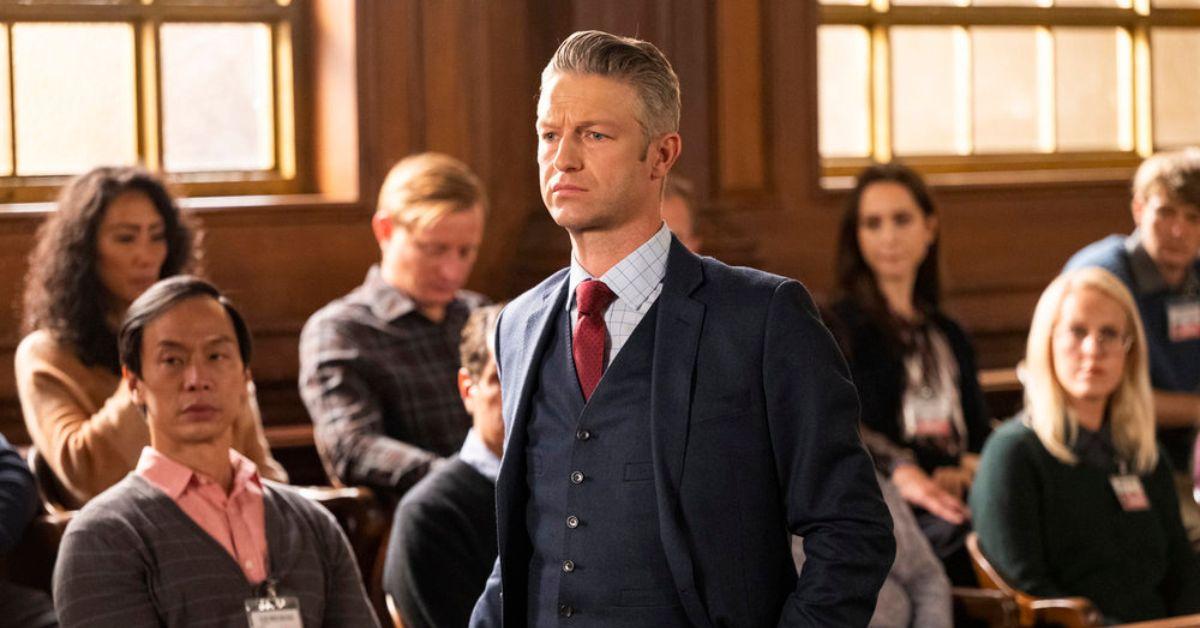 Article continues below advertisement
Is Carisi also leaving 'Law & Order: SVU'?
Fans are concerned that Carisi may be leaving the show largely because of the intimate bonds he's formed with Rollins in recent seasons. The two just recently began dating on the show after years of will they/won't they tension. The two started as partners and eventually became friends — and after more than a decade of refusing to acknowledge their feelings for one another, they finally gave in.
Now that Rollins is departing the show, there's naturally some fear about what will happen to Carisi and to their romance. However, Julie Martin, one of the writers on the show, made it clear that Rollins and Carisi will have a "happy ending" in Season 24.
Article continues below advertisement
Fans got to see what resolution Julie was referring to in Season 24. However, in true SVU fashion, Rollins went through a traumatic incident before the joyous event. In the season premiere, Rollins received a gunshot wound to her abdomen while trying to save a victim from Russian mobsters. Thankfully, after being rushed to the hospital, the detective survived the shooting.
Article continues below advertisement
The second episode of the season showed Rollins returning to her job six weeks later. Although her physical wounds were healing, the rest of the fall episodes showed her struggling to get back into her career. By the midseason finale, fans discovered how SVU would wrap up Rollins's story.
During the finale, Carisi arrived at court thinking it was just another day on the job. The district attorney didn't expect to see Benson, Fin (Ice-T), and Velasco (Octavio Pisano) meeting him before his case. A confused Carisi wondered if something terrible had happened until Rollins walked in with a white wedding dress, prominent puff sleeves, and a small bouquet.
Article continues below advertisement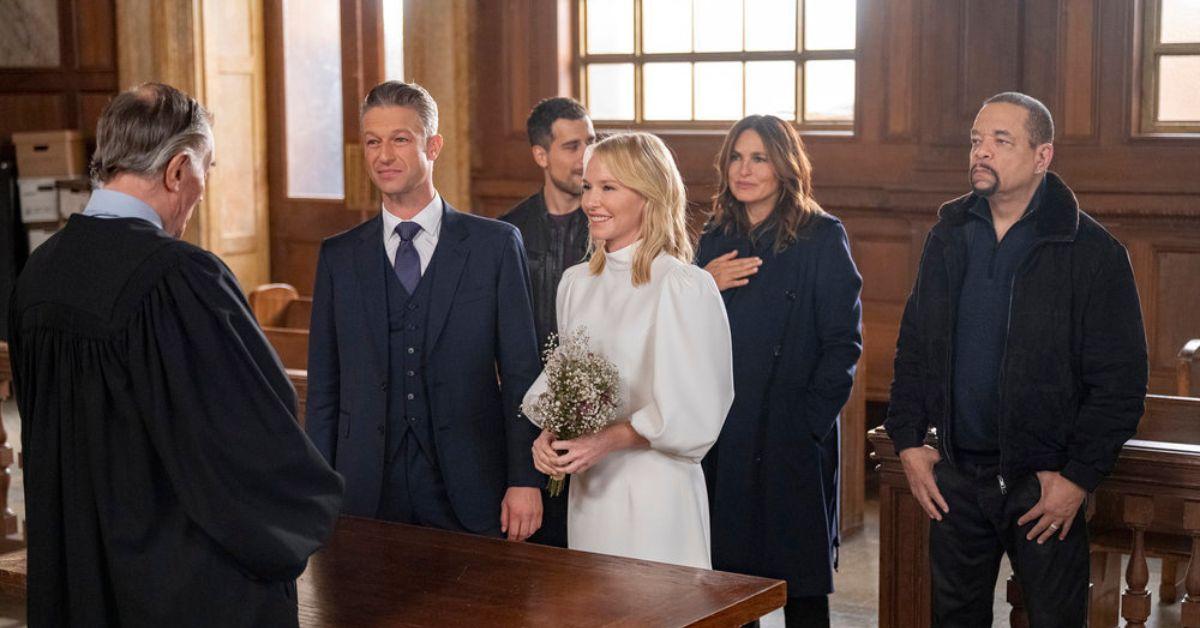 Rollins explained that she chose the impromptu wedding because she didn't want to get married without her longtime co-workers. She then said at the couple's celebratory dinner that they would still have a more significant event hosted by Mama Carisi. Sadly, we won't get to see the wedding and reception because the episode was Rollins's final episode.
Article continues below advertisement
Later in the midseason finale, Olivia and Noah (Ryan Buggle) traveled outside the city to meet Noah's half-brother and the brother's adopted family. While Noah was with his sibling, Rollins visited Liv to tell her she was leaving SVU. After one last mission to arrest a guy recording Benson at her motel, Rollins finally told her captain she found another job, and the news doesn't sit well with Benson.
Before Rollins's final shift ended, Carisi said she took a teaching job at Fordham. Although Carisi isn't leaving SVU anytime soon, he is proud of his wife's transition, as he said, "​​My wife, the professor. It's got a nice ring to it."
Benson also eventually came around, telling Rollins, "don't postpone joy" on her last day. The finale ended with Rollins being applauded by her unit, proving everyone was happy about her new journey. Now that she and Carisi are married, he will hopefully mention his wife from time to time.
Article continues below advertisement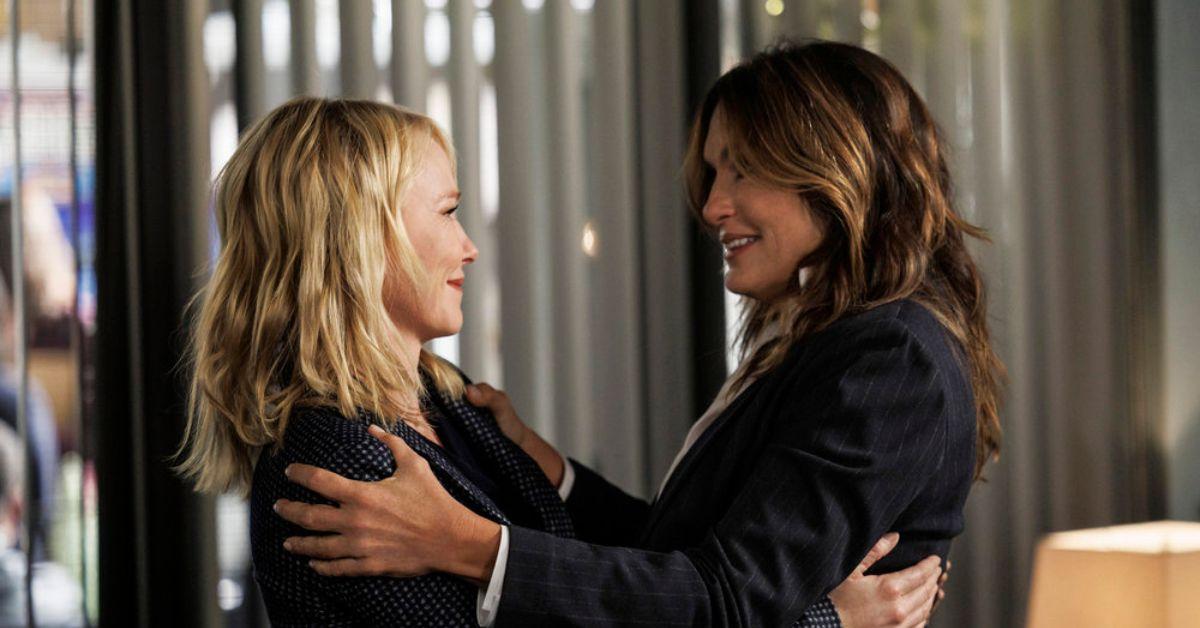 Why is Kelli leaving 'SVU'?
According to Variety, the decision to leave was not entirely Kelli's and involved a dispute over her salary for future seasons. Apparently, the decision to let Kelli go "was a call made from above, with one insider noting that the company is always looking to keep the show as up to date and current as possible." Mariska Hargitay and at least one other producer on the show fought to keep Kelli, but the decision had apparently already been made.
Article continues below advertisement
Despite the salary reports, Kelli has positive sentiments about her time on the show. In her Instagram post, Kelli said that getting the chance to play the character had been one of her career's greatest joys and privileges. Mariska posted the midseason finale trailer on her Instagram account, a tribute to Rollins's 12-year journey. She then wrote a touching post reflecting on their time together.
"Kelli, I've loved acting, learning, growing, talking, laughing, and crying with you," Mariska posted to Instagram. "I've loved watching your achingly beautiful performances. I've loved watching our friendship deepen and grow and blossom. I've loved every single minute of it, and I will miss you so much. You have my respect, my gratitude, and my love forever. Xo M."
While we're sad to see Kelli go as Rollins, there's always room for her to return. We now have Christopher Meloni back in the Law & Order universe after 11 years, so anything is possible!