It Would Appear That Detective Joe Velasco Is Already Winning Over 'SVU' Fans
Joe Velasco is already making an impression on 'SVU' fans as the new detective who replaced Detective Kat Tamin. What do we know so far?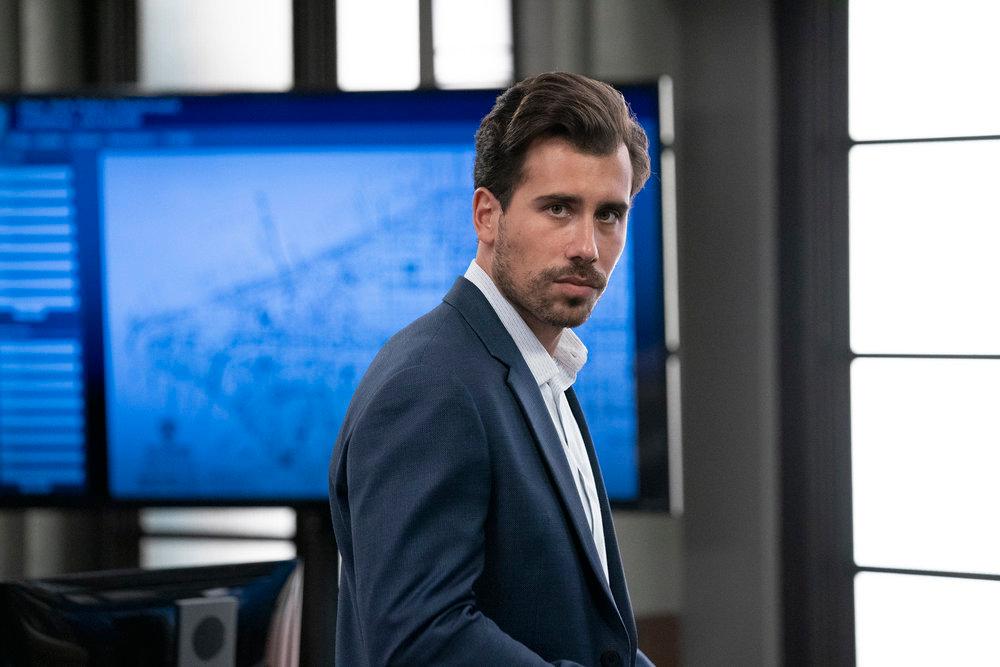 Fans are still mourning the loss of Detective Katriona "Kat" Tamin, who exited SVU in the Season 23 premiere after a very short stint on the show. Fortunately, Detective Joe Velasco (played by Octavio Pisano) was waiting in the wings to take over as a new detective. And while we've spent a bit of time with him, we're still getting to know him.
Article continues below advertisement
How did previous detective Kat exit 'SVU'?
Despite her short time in the SVUniverse, fans really grew to love Kat (played by Jamie Gray Hyder), which is why her departure from the show was such a shock. Evidently, it was not her decision. In a statement on Jamie's Instagram account, posted Sept. 4, she said, "The decision was made above my pay grade and wouldn't have been my choice. But hey - that's showbiz for ya."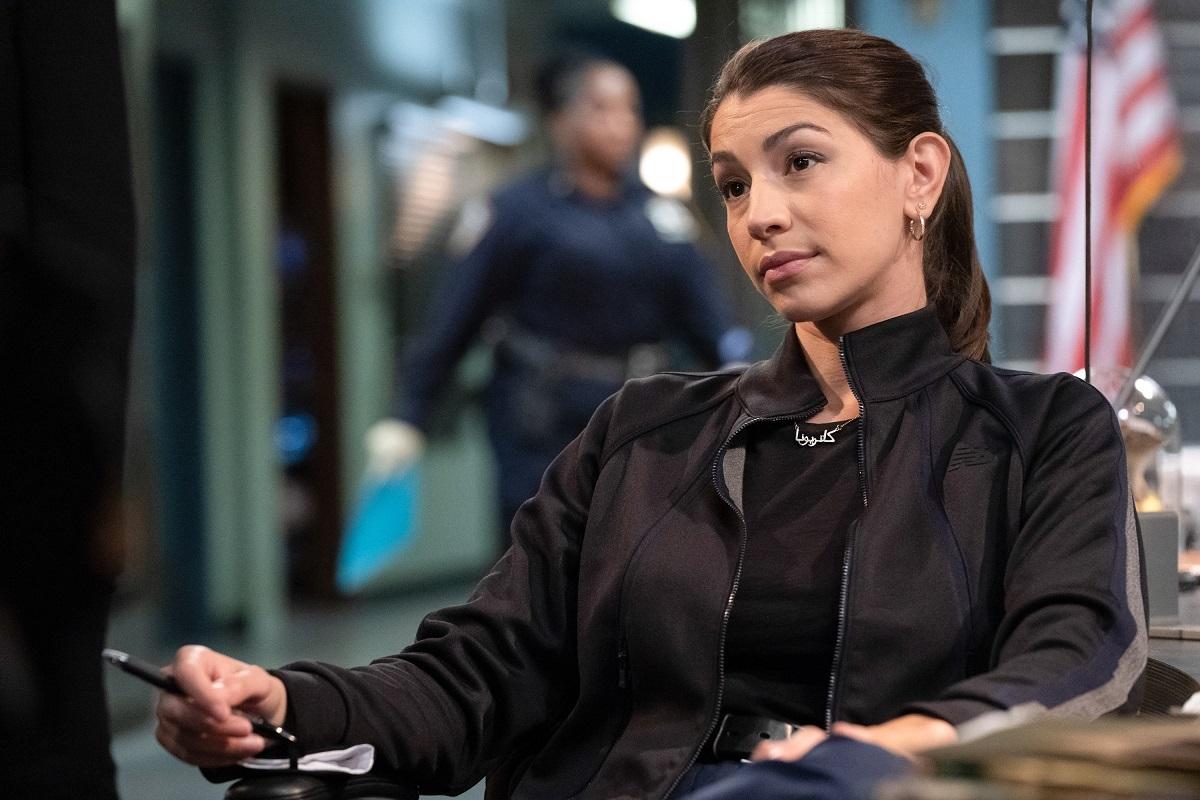 Article continues below advertisement
As far as writing off the character of Kat goes, it was pretty lackluster. At first, it looked like she was going to leave the show in a depressingly permanent way when she was shot while looking for a teenage girl who was in danger. While being rushed to the hospital, Kat's heart stopped in the ambulance, which gave her a fresh perspective about her job. Ultimately, she decided that she didn't want to wake up 20 years down the line, chained to this work.
Who is Detective Joe Velasco on 'SVU'?
When we say we do not know much, trust that we mean it. We first encounter Detective Joe Velasco in the Season 23 premiere at the fundraiser where Chief McGrath (Terry Serpico) has placed him as a secret undercover officer that Olivia (Mariska Hargitay) is aware of. In fact, before leaving the fundraiser, Joe thanks Olivia, to which she says, "Always." Doesn't that sound like they've known each other for some time?
Article continues below advertisement
It's at this point the SVU team has to start preparing for the grand jury in Garrett Howard's (Derek Cecil) case. Detective Velasco is going to have to testify. Unfortunately, nearly all of the remaining members of the grand jury have ended up either missing or dead. It looks like Garrett might get away with it. Now we've caught up to how Kat is shot, as she was protecting Rosa (Angelic Zambrana), one of the grand jury members.
Article continues below advertisement
Meanwhile, Velasco, who is getting one heck of a show introduction, is tasked with keeping Jenna (Isabelle Poloner), the other grand jury member, safe from harm. In a conversation with Jenna, in an attempt to gain her trust after learning her father is abusive, Velasco says, "See this belt? My dad used to whip me with it." Sadly, we learn from Jenna's mom that Garrett impregnated Jenna when she was only 15. Not only that, but Jenna's mom kept proof in the form of one of Jenna's dresses. This is very intense.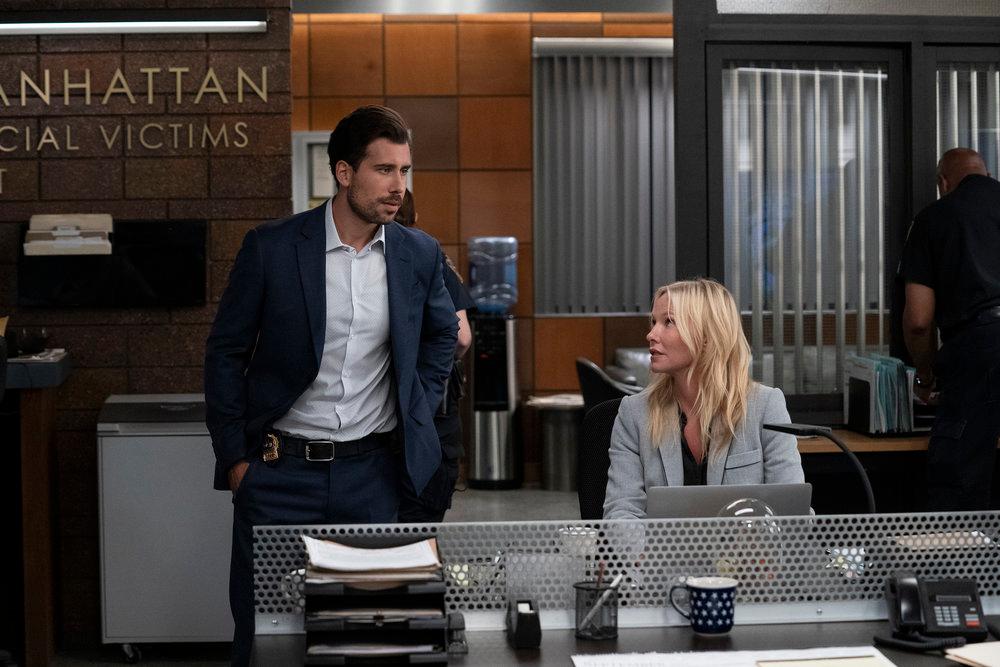 Article continues below advertisement
What do we know about Octavio Pisano, the actor playing Joe Velasco?
Octavio Pisano is just as mysterious as Detective Joe Velasco. He's on Twitter but just joined in January. Since then, he's primarily tweeted about Coyote, a crime drama series that he was in with Michael Chiklis, which premiered in January 2021. The start of his Twitter account coincides with the start of the show. He now mostly Tweets about SVU. From 2014 to 2017, he was in Tyler Perry's If Loving You Is Wrong. Beyond that, it looks like he's mostly done shorts or guest-starring roles.
Law & Order: SVU airs Thursdays at 9 p.m. EST on NBC.