ADA Samantha Maroun Messed up Big-Time on 'Law & Order' — Is Odelya Halevi Leaving the Show?
Our favorite assistant district attorney has suffered a misstep in an upcoming episode of 'Law & Order'. Is Odelya Halevi leaving the show?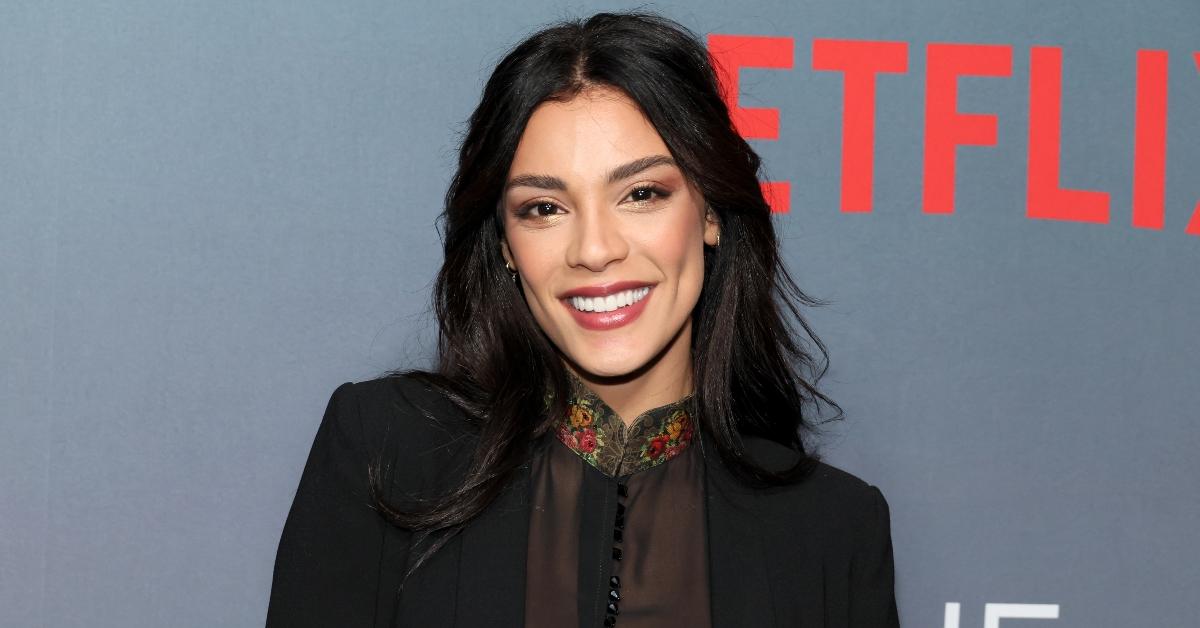 Actress Odelya Halevi has a real knack for choosing polarizing characters. Before she stepped into the law-abiding shoes of ADA Samantha Maroun on Law & Order, she played Angelica Sofer on Good Trouble. Though it was only a recurring role, Odelya brought something special to a queer character in a show that highlighted LGBTQ experiences in a meaningful way.
Article continues below advertisement
Odelya has also dabbled in both comedy and action, but it's Season 22 of the Law & Order revival where we've really been able to see her shine. In Episode 6, it would appear that the hard work and talent we've seen from Samantha Maroun so far has come to a standstill as a mistake could cost her her job. Is Odelya Halevi leaving Law & Order just as we're getting to know her? Let's get into it.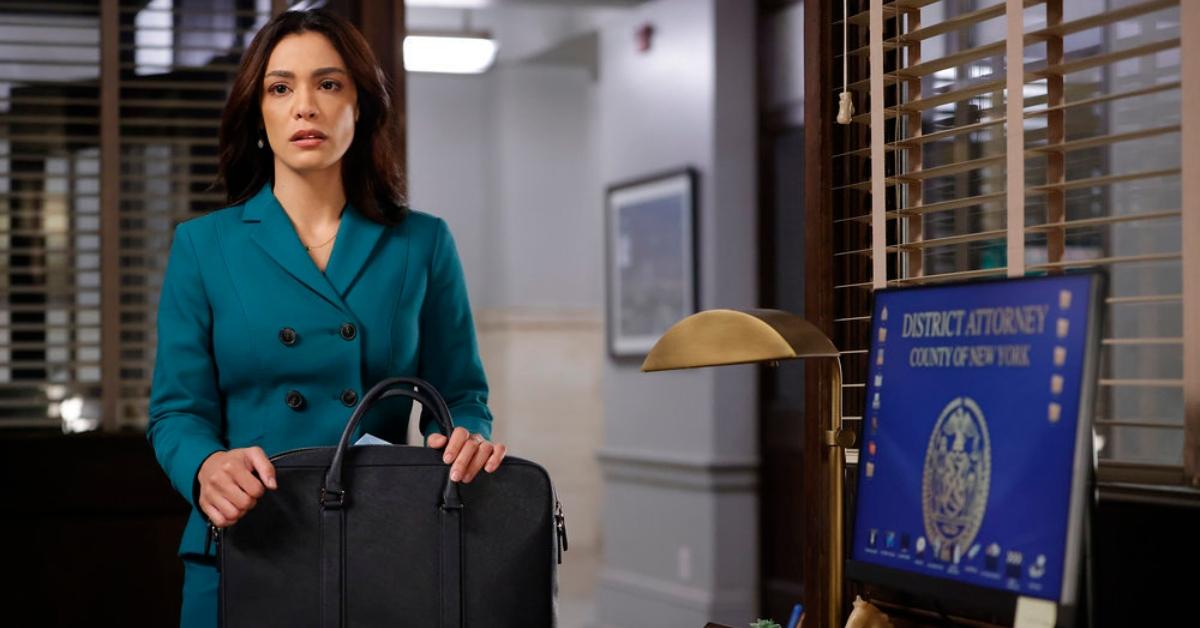 Article continues below advertisement
Is Odelya Halevi leaving 'Law & Order' so soon?
One thing we like about Samantha Maroun is that she doesn't shy away from allowing her emotions to enter the courtroom. In the Season 21 premiere, a convicted rapist who was recently freed is shot and killed in front of his home. During her closing arguments, Samantha tells the jury about her sister who was raped and murdered nearly a decade ago and whose killer was never found. Revenge made sense to Samantha, but it has to be legal.
It's hard to believe that same lawyer could make a mistake so egregious that she might lose her job over it. Unfortunately that could be the case when Samantha finds herself on the other side of the witness stand when she is called as a witness for the defense in Season 22, Episode 6. The District Attorney's office botches the case and Samantha feels wholly responsible for a mistake she should have caught. "Are you here to fire me?" she asks Jack McCoy (Sam Waterston). Hopefully all is not lost for Samantha. But viewers will have to tune in to find out for sure.
Article continues below advertisement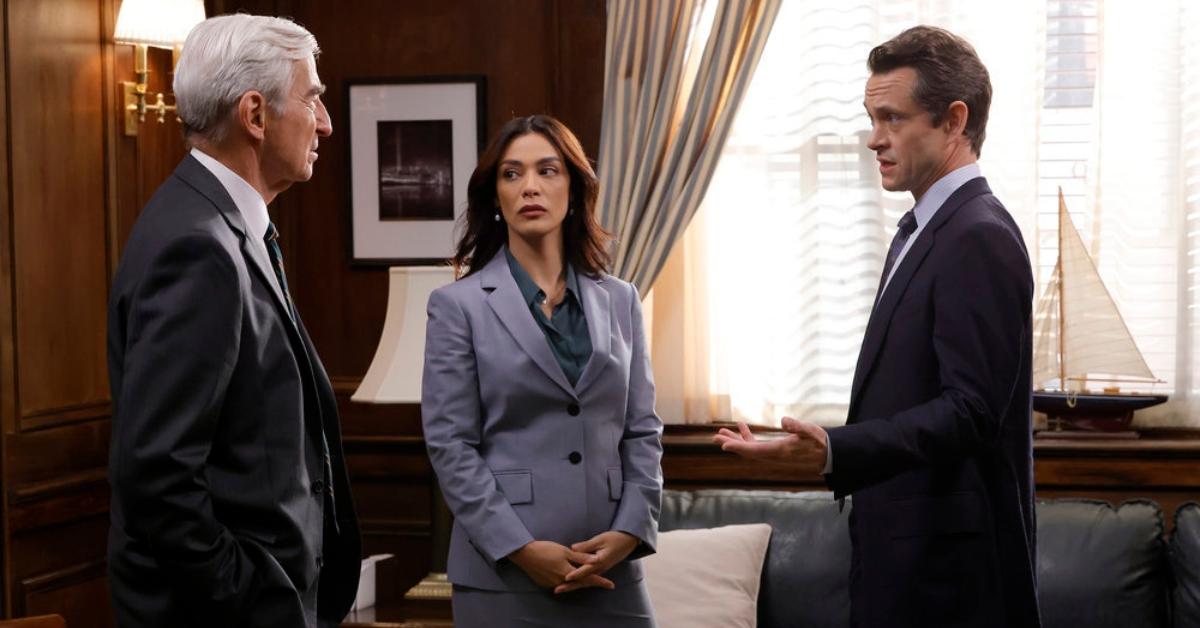 Acting is therapeutic for Odelya Halevi.
We definitely want to see more of Odelya Halevi on Law & Order. In a September 2022 interview with Yahoo! Life, she said that acting is very "therapeutic." Odelya revealed that while seeing a therapist at 15 for an eating disorder, she shared her desire to eventually become an actress. Her therapist then tried a pretty interesting tactic.
Article continues below advertisement
Odelya's therapist grabbed a chair and sat it in front of the then-teenager. "She just said, 'I want you to get in any character that you want to get into and be as dark as you want to be and just talk to that person. That person is sitting on that chair,'" said Odelya. "And it really helped, and it was my therapy. And that's when I realized that this is what I'm meant to do."
Article continues below advertisement
To this day, Odelya uses those tools while on set whenever she feels herself going to a slightly terrifying place emotionally. "I feel better because it lets me release all of my darkness and anger and dark thoughts and sadness, and then I can just breathe," she said. As of the time of the interview, Odelya was no longer in therapy, though she doesn't shy away from singing its praises. Nowadays she uses exercise to help "quell anxiety."
She is also a huge fan of taking time out of her incredibly busy schedule to say "I love you" to herself. "It's acknowledging the child in you that needs that love, that needs that forgiveness, that needs that validation," explains Odelya. We certainly love her as well and hope her time on Law & Order isn't coming to an end.
Law & Order airs Thursdays at 8:00 p.m. EST on NBC.