7 Times Reality TV Stars Embarrassed Themselves in Other Countries
When you're visiting another country, you should be on your best behavior — these reality stars weren't.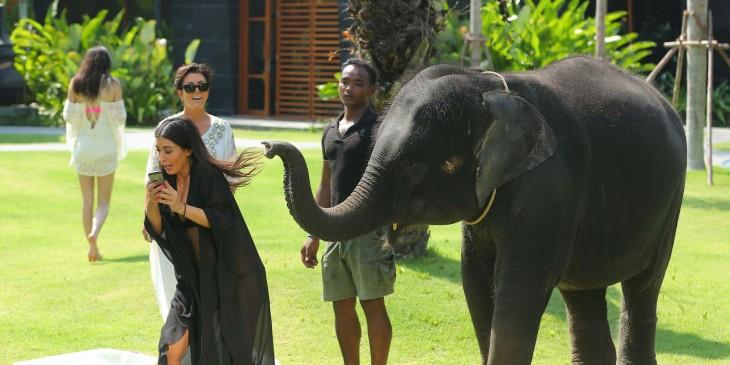 When a show starts to get boring, the easiest way to spice things up is to round up the cast and have them go on vacation. That's why so many reality TV franchises have yearly trips abroad. Without that, we wouldn't have Kim Kardashian screaming about her diamond earring in Bora Bora or Kenya Moore announcing she's "Gone With the Wind fabulous" during an epic fight in Anguilla. Although the moments are memorable, it's probably not easy being a local when a bunch of loud Americans comes bustling into their town — especially when those tourists aren't on their best overseas behavior. Below, a few of those moments that still make us cringe.
Article continues below advertisement
1. 'The Real Housewives of Atlanta'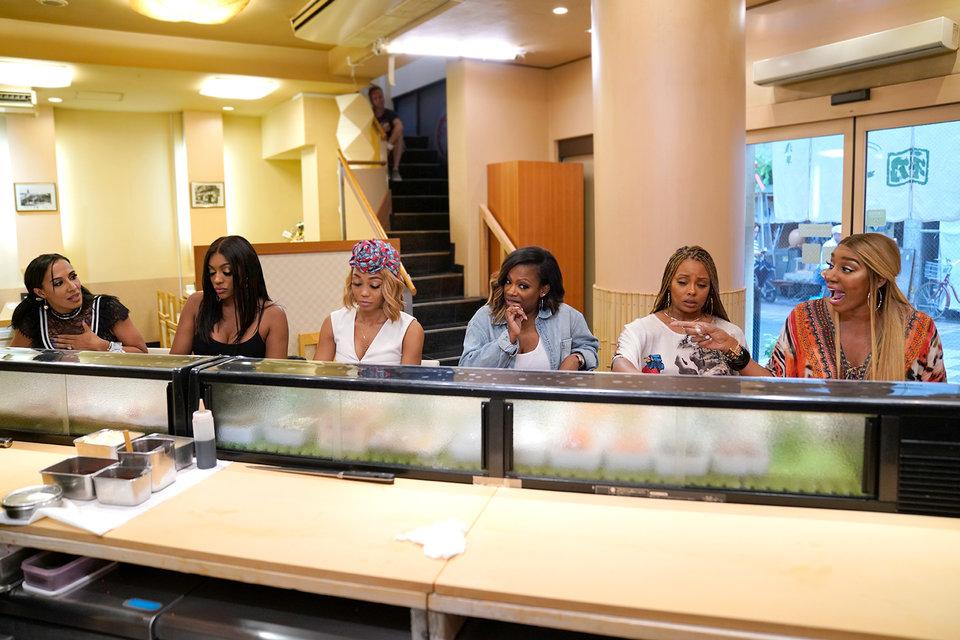 Every Real Housewives franchise goes on an annual trip abroad, and it's always a hot mess. The trips are orchestrated for maximum drama, and they always end with a drunken shouting match back at the hotel. So it's no surprise Bravo continues paying for these elaborate vacations when the wives don't appear to care much about the culture or country they're visiting.
Recently, The Real Housewives of Atlanta went to Tokyo for Eva Marcille's bachelorette party. Any average person would be ecstatic for a free trip to Japan, but not housewife Kandi Burress. When the ladies went to a traditional sushi counter for lunch, she refused to eat the food.
"I don't know what this is," she said on the episode. "I'm letting y'all know now, y'all cannot feed this to me and then talk about how y'all already ate lunch. I'm going to have to order something else." Even later, when the ladies went to an upscale restaurant, Kandi still refused to eat. It wasn't until the wives made a pit-stop at McDonald's that she finally ate. "Praise Him!" she rejoiced. "Finally, some real food!"
McDonald's is real food now? Huh.
2. 'Before the 90 Days'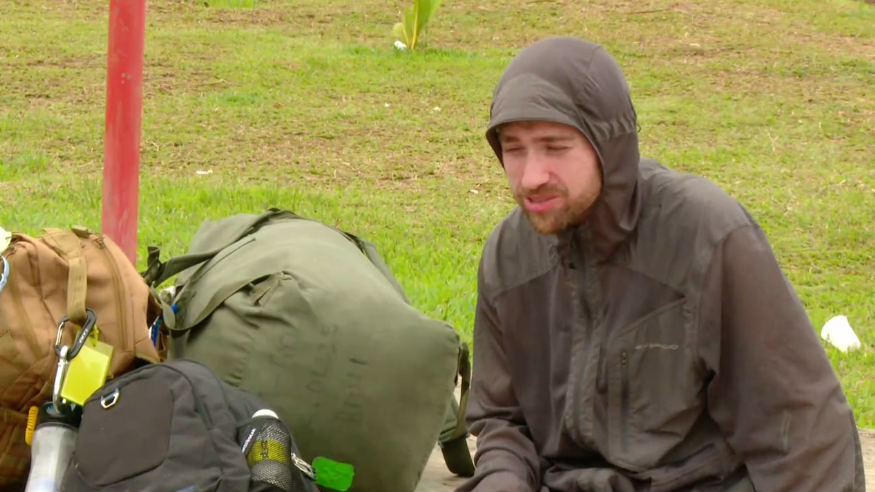 Honestly, every American on Before the 90 Days belongs on this list. The show, which is a spin-off of 90 Day Fiancé, follows Americans as they travel to other countries to meet their soon-to-be fiancés for the first time. And yes, it's as culturally awkward as it sounds. However, one of the most awkward was Paul Staehle, who traveled all the way to a remote Brazilian town (which took a plane ride and two boat trips to reach) to meet his online girlfriend. Paul prepared for his trip as if he was heading into a war zone, complete with a "condom suit" and two trunks full of survival gear. When he arrived in Brazil, he looked like the picture above (basically, insane).
On top of that, Paul didn't even bother brushing up on his Portuguese before he left. If he had, he probably would've understood when his girlfriend shouted at him in Portuguese to not go running into a dangerous forest. When he did, and the cameras followed him, the entire TV crew got mugged with machetes. Although Paul came prepared for the apocalypse, I guess he didn't think to prepare for that.
Article continues below advertisement
3. 'Jersey Shore'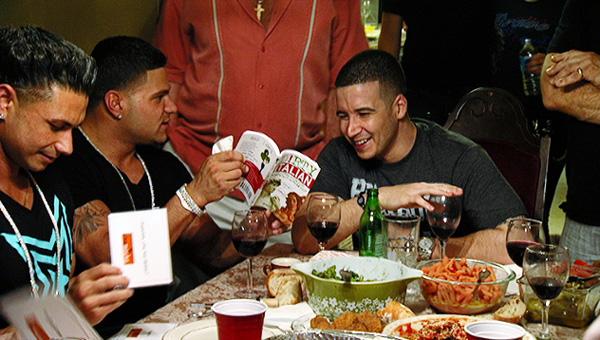 When Jersey Shore went to Florence, Italy in season 4, they weren't exactly embraced by the locals. Although the Italian-American cast was initially happy to return "back to the motherland," their partying and drunken street fights made them the most hated tourists in Tuscany. In fact, the locals hated them so much, many restaurants and clubs forbade MTV to film at their businesses. When the cast was allowed inside clubs, crowds would shout at them until they left. Snooki and JWoww even had ice thrown at them while being chased out of a bar.
Sure, it might look like Italians were being overly harsh with their American guests, but considering the cast had a habit of grinding on each other inside restaurants while Florentines watched with annoyance, their anger seemed pretty justified.
Article continues below advertisement
4. '19 Kids and Counting' / 'Counting On'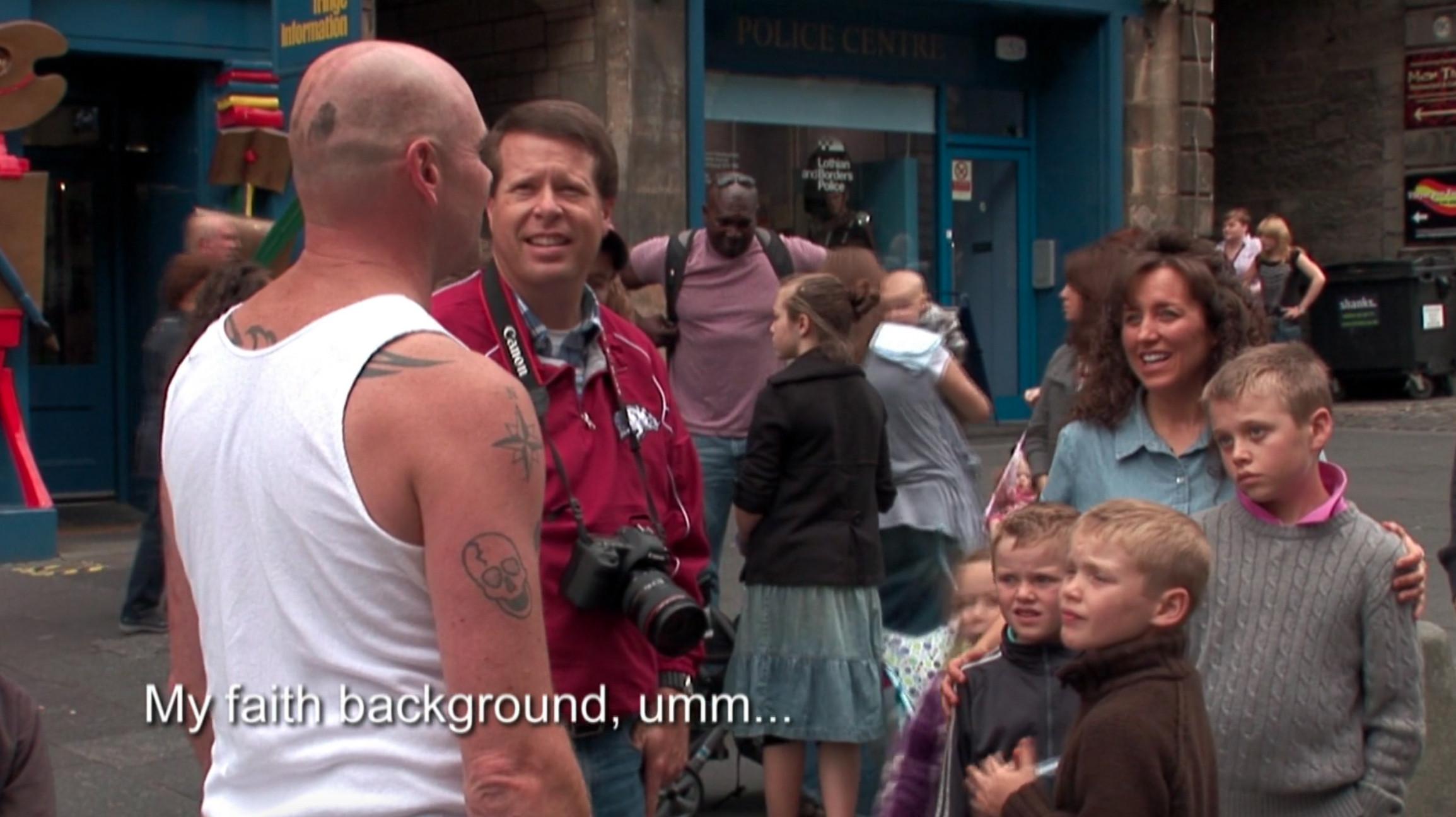 Despite being a sheltered religious family of 21, the Duggars are surprisingly well-traveled. They've been to Scotland, Japan, Israel, France, and Sweden (just to name a few). You'd think after all this jet-setting the Duggars would be a little more open-minded when experiencing different cultures other than their own, but of course, if you thought that, then you probably don't know the Duggars.
While in Scotland, Jim Bob Duggar wouldn't stop trying to convert the locals to Christianity, and while in Japan, he had no idea how currency conversion worked, naively thinking 22,000 yen was the same as $22,000 dollars. Of course, I expect that from Jim Bob considering this is the same guy who once tried to order a corndog at a Mexican restaurant, but the other Duggars aren't any better. From Jinger Duggar finding geishas "disturbing" in Japan to Joy-Anna Duggar hitting the Swedish ski slopes with no shoes, the entire family definitely aren't lacking in Southern stereotypes.
Article continues below advertisement
5. 'Keeping Up With the Kardashians'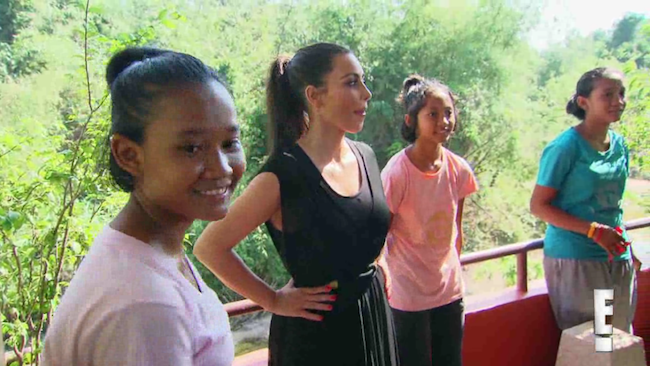 The famous family has been just about everywhere, from Cuba to Greece. Although the Kardashians are usually on their best behavior, they do little more than use countries as exotic backdrops for their selfies. However, that all changed when they went to Thailand in 2016. Instead of spending all their time at their luxury hotel, they decided to visit an orphanage. While there, Kim met a 13-year-old orphan girl and decided, after only 20 minutes of knowing her, that she wanted to adopt her.
Kim then marched to a hotel and inquired at the front desk how one might bring back an entire human to America. When the man told her adoption wasn't allowed, Kim and momager Kris Jenner decided to leave a bunch of donated gifts instead. Obviously the whole thing was fake and just a way for Kim to look altruistic and charitable, but it came across as weird and insensitive. Teenage orphans aren't like stray cats, Kim.
Article continues below advertisement
6. 'Real Housewives of New York'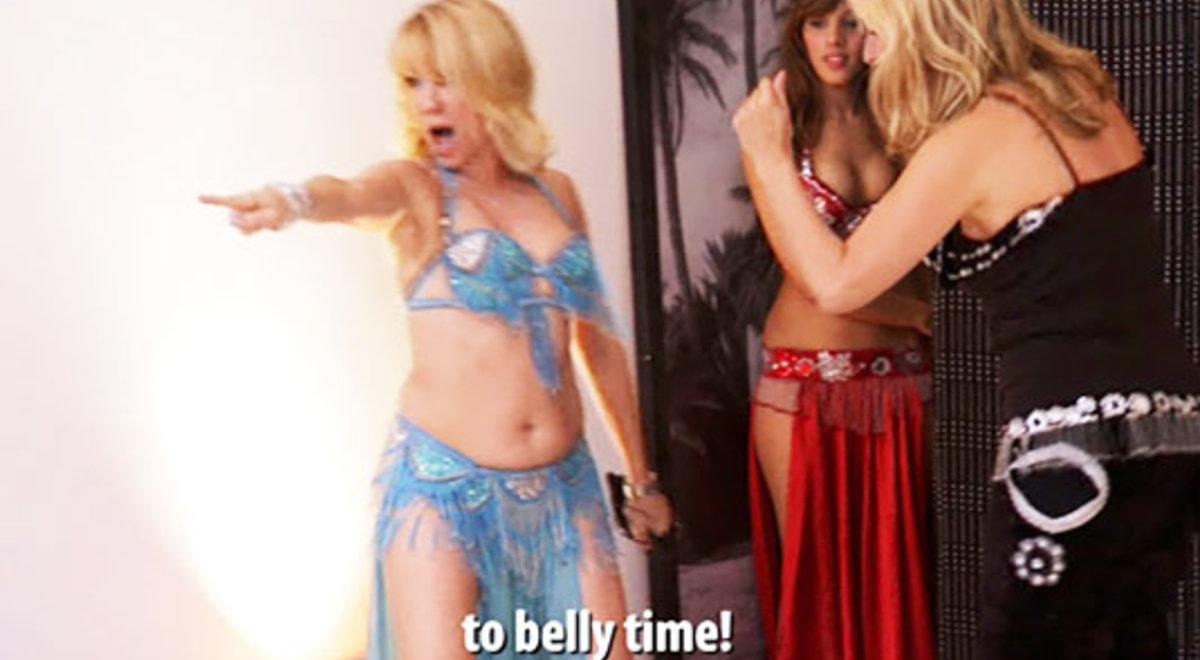 On a vacation in Morocco, two of the ladies weren't exactly on their best trip behavior (and yes I'm talking about Ramona Singer and Sonja Morgan). They did nothing more than loudly treat the country like their own personal bar. As soon as the women stepped off the plane, Sonja remarked that she was afraid people might "jump out at her." Later that night, when a kaftan designer came over to make dresses for the women, both Sonja and Ramona drunkenly told the designer to make their dresses more sexy. And if that sounded bad, the ladies then ordered the designer to throw a log on the fire, as if she were a servant.
"I love Ramona and Sonja but sometimes they do make me cringe," Alex McCord said in the episode. "They didn't care whom they offended."
Clearly.
Article continues below advertisement
7. 'America's Next Top Model'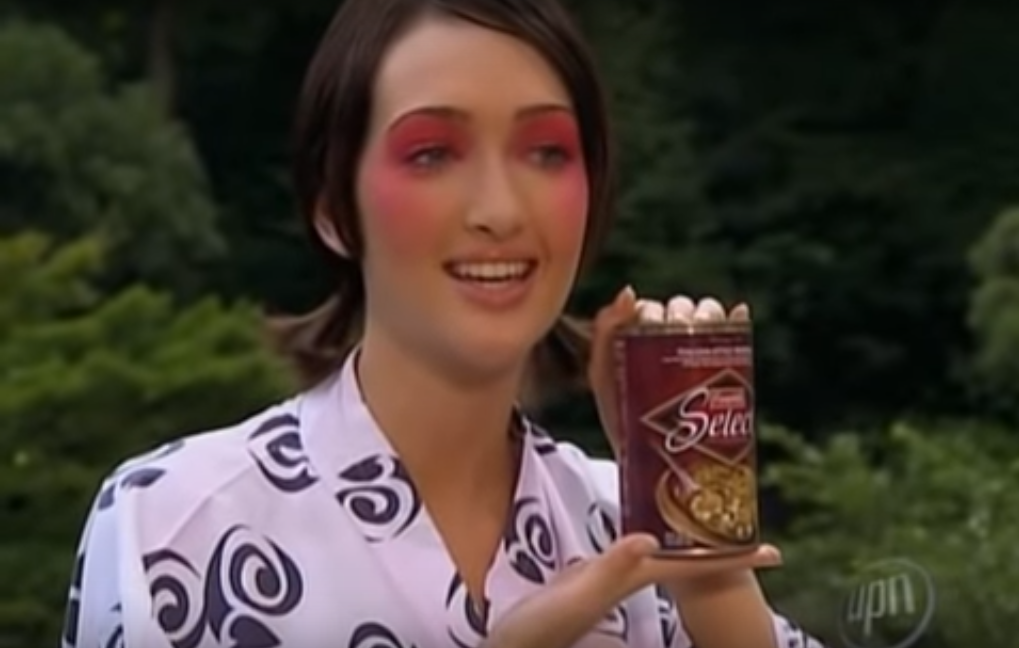 Every season of America's Next Top Model always ends with a cast being flown to a foreign country where they complete the final challenges before a winner is announced. Because the models are too busy completing challenges and being sleep-deprived to fully enjoy the country, nothing interesting happens on these trips, but season 3 was an exception. Not only is it the show's best season, I've also shamefully watched it about three times, and so the cast's iconic trip to Tokyo is firmly implanted in my memory.
Although the girls spent most of their time going on "go-sees" and posing for photoshoots, things got really hilarious when they had to shoot two commercials in Japanese. Although it was clear the entire thing thing was a set-up by producers to film the models comically butchering another language, Noelle idiotically referring to the Japanese as "Tokyians" and Yaya famously spitting out a bite of Japanese food while shooting a commercial were two unforgettable moments.