See Which 'Bringing Sexy Back' Contestants Have Kept the Weight Off
See where the cast of the TV show and Netflix series 'Bringing Sexy Back' — from Paula to Ned — are now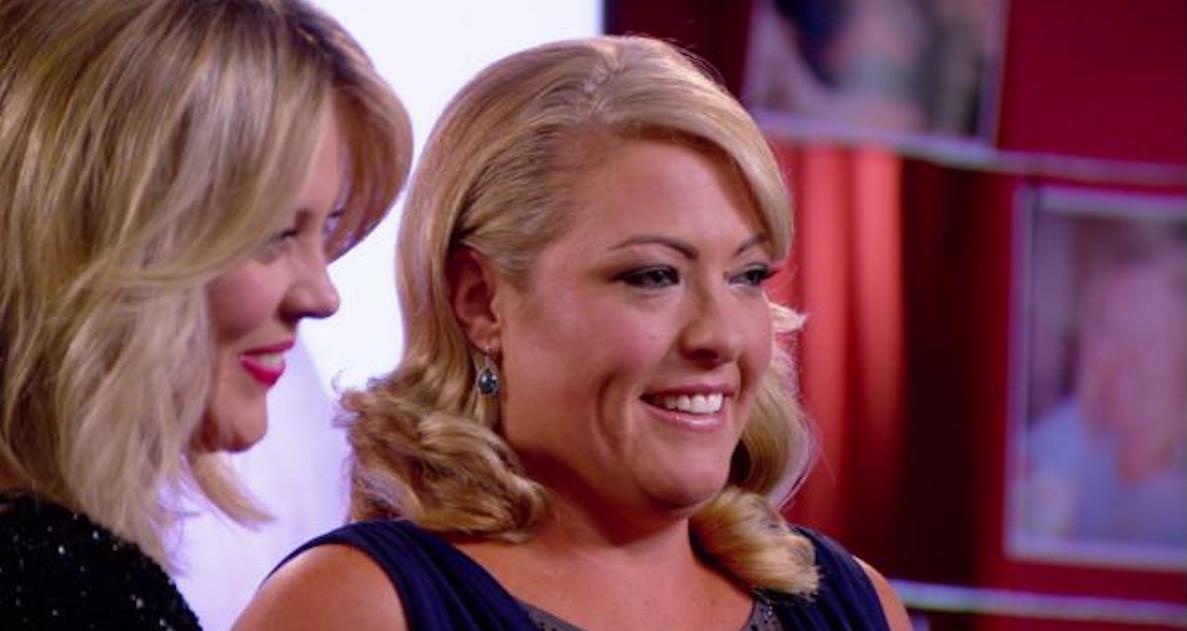 Australian reality shows are taking over our Netflix queue, but we're not complaining. Joining the ranks of Instant Hotel and Back With the Ex is Bringing Sexy Back — the Down Under version of The Biggest Loser (not Justin Timberlake's hit single, just in case you were wondering).
Article continues below advertisement
Hosted by Samantha Armytage, the weight loss series follows 12 individuals as they attempt to lose weight and take control of their lives. With a little help from personal trainer Cameron Byrnes and stylist Jules Sebastien, the contestants are given a makeover after 16 weeks to show off their results.
And spoiler alert: they all shed some serious pounds. However, what viewers may not realized is that Season 1 of Bringing Sexy Back aired in 2015 — so where are the participants today?
Keep reading to see the Bringing Back Sexy cast now.
Article continues below advertisement
Episode 1: Ned Leithhead
When viewers first met Ned he was 28 years old, living with his mom and dad, dating his girlfriend, Becky, and struggling with his weight. The "truckie" described how after driving all day, he was not motivated to work out, but after being fired for being overweight and weighing in at 171 kilograms (thats 376 pounds for us Americans), he was determined to make a change.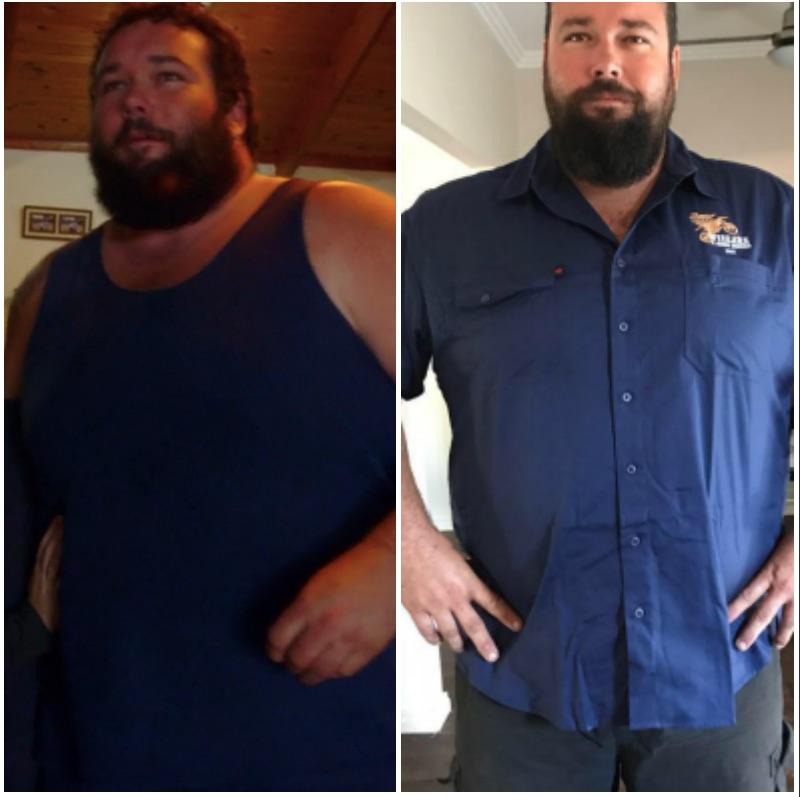 Article continues below advertisement
"I knew I was stacking it on but to get this far, it's just shattering," he told host Samanth Armytage. "You can let it bring you down or you can use it to motivate you, and it's going to motivate me all the way."
At the end of the episode, Ned dropped 46 kilograms (101 pounds) and went from 44 percent body fat to 23 percent. Plus, he was able to get his dream job driving a road train and proposed to his girlfriend, who said yes to his proposal. Three years later, Ned is keeping the weight off and showing off his physique on Facebook.
Episode 2: Sam and Gary
Sam and Gary, a married couple with two boys, Lachlan and Declan, were getting ready to celebrate their 15th wedding anniversary — but were not happy that they let themselves go. Weighing in at 218 pounds and 264 pounds respectively, the couple vowed to never eat takeaway again and underwent a strict diet and exercise regime.
Article continues below advertisement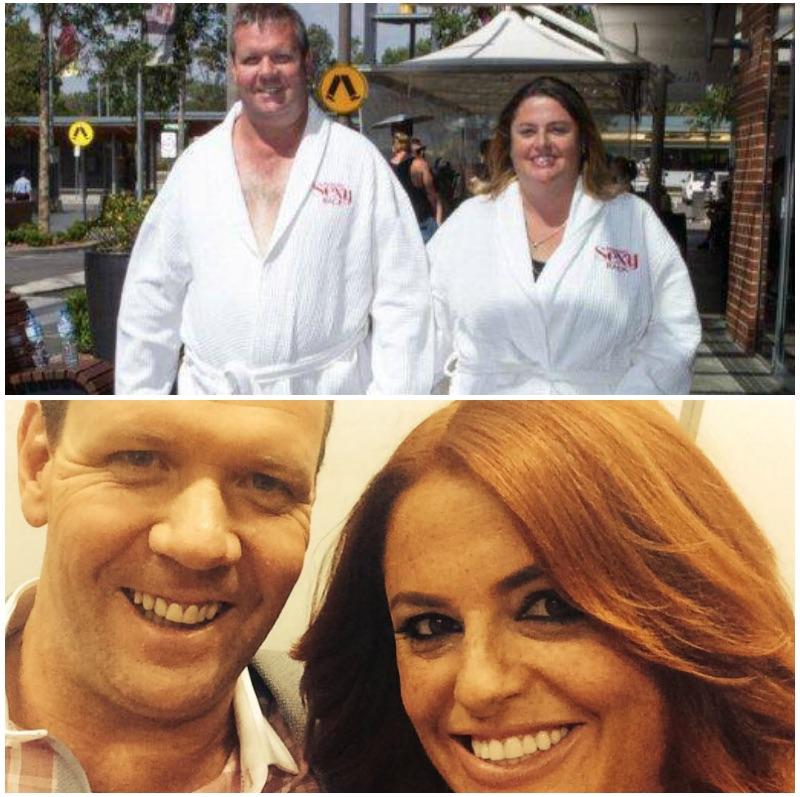 At the finale, Sam and Gary looked completely different, with Sam weighing in at 165 pounds and Gary dropping to 202 pounds. Unfortunately, the couple has not updated their Facebook page in over a year.
Article continues below advertisement
Episode 3: Lisa
Lisa Wilson was determined to get back to her "Sharon Stone" weight. "I haven't alway been overweight," the single mom told cameras. "I quite often got told that I looked like Sharon Stone. I'd love to go back to look like her. That would be fabulous." With the support of her daughter, Lucy, Lisa was determined to drop the pounds.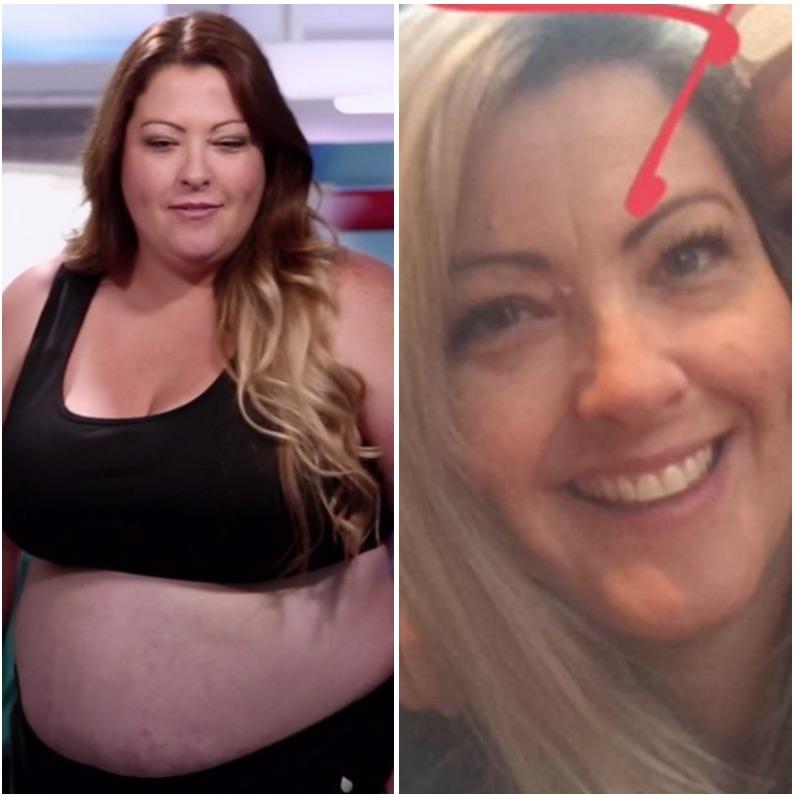 Article continues below advertisement
At her first weigh in, Lisa weighed 129 kilograms (284 pounds) and by the end of her episode, she had shed over 40 kilograms (88 pounds) — just in time for her daughter's debutante ball. Today, you can follow Lisa on Facebook here.
Episode 4: Courtney and Vicki Gollings
The mother-daughter duo teamed up to lose weight together — after admitting they were the only overweight members of their family. Initially, Courtney, who weighed in at 101 kilograms (222 pounds), wanted to get back to a size 10 while her mom, Vicki (224 pounds), revealed she couldn't remember the last time she felt sexy.
Article continues below advertisement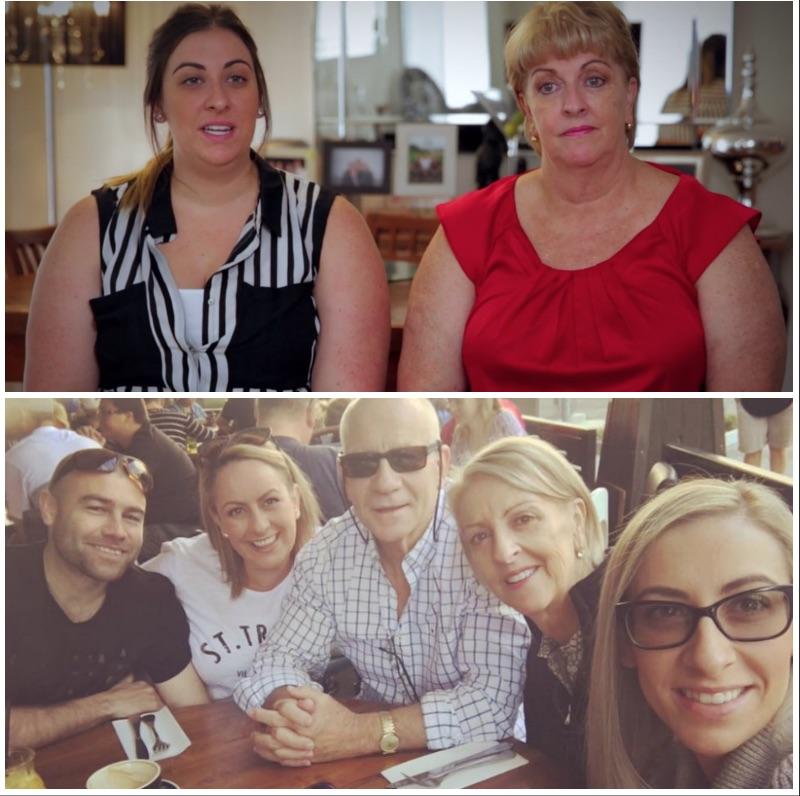 Fast forward a few months, both mom and daughter showed off their impressive weight loss. Vicki dropped to 174 pounds while Courtney dropped to 173. Together, they dropped nearly 50 pounds. Today, Courtney is keeping the weight off, still with her now-fiancé, Jarom, and no longer the "ugly sister."
Her mom has also kept the weight off four years later, and still updating fans on Facebook.
Article continues below advertisement
Episode 5: Livio 
When we first met Livio, he was a chef and father of two, who was planning to tie the knot with his fiancée Holly. However, he had one major stipulation: "I'm not going to marry her looking like this," the then 37-year-old said at the time. Determined to get from his current weight of 118 kilograms (260 pounds) back to the 80 kilos we was weighing when he first met his wife-to-be, Livio began working out with resident trainer, Cameron Byrnes.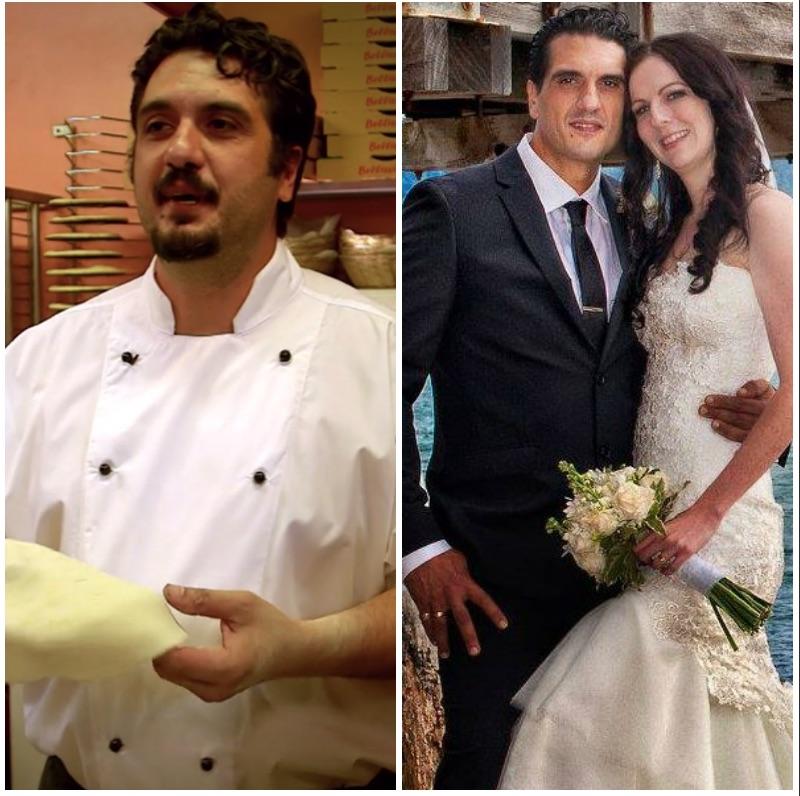 Article continues below advertisement
As expected, Livio did get close to his goal weight, weighing in at 85 kilograms (187 pounds) at the end of the episode. And he made good on his promise and married Holly looking better than ever. Unfortunately, Livio has not shared a new photo on social media since in over two years.
Episode 6: Paula Beckton
Former swimsuit model and Wet 'n' Wild girl Paula revealed she "used to turn heads" back in the day — and doesn't recognizer herself in the mirror. "People seeing me how I am today, compared to what I was, it's embarrassing," the mom-of-four said on the show. "I'm a pleaser, to please everybody else but in that process I've let myself go. It's really frustrating and I am a shadow or an oversized shadow of the person I used to be."
Article continues below advertisement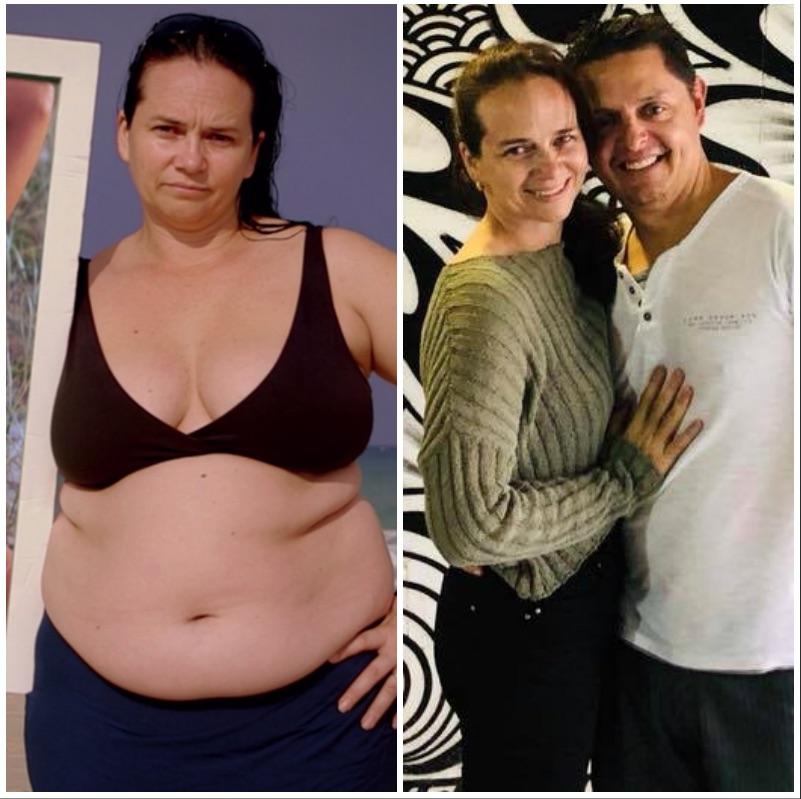 Shifting the focus back on herself, Paula, 39, went from 222 pounds and 45 percent body fat to 165 pounds and 33 percent body fat. Today, Paula goes by Paula Beckton Vowell, having married her then-boyfriend Mark, and looks even slimmer than her final appearance on the show.
Article continues below advertisement
Episode 7: Dimity and Verity 
"Pretty much every diet you can think of, we tried," sisters Dimity and Verity said on the show. "Jenny Craig, Lite N Easy, Weight Watchers, Michelle Bridges, Celebrity Slim — and we try to do them together to stay focused — the herbal weight loss pills, the non-herbal weight loss pills that you get from the doctor, drops you put on your tongue so you don't get hungry. It would be easier to tell you what we haven't tried."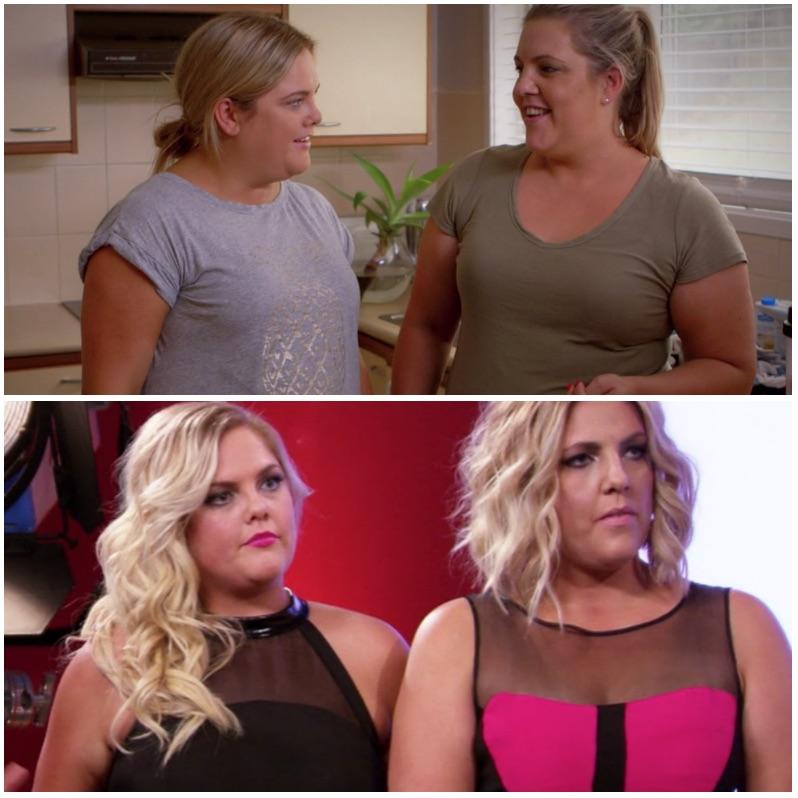 Article continues below advertisement
Dimity and Verity eventually weighed in for host Samantha, and were surprised to see 242 pounds and 200 pounds, respectively, on the scale. Fast forward four months, the blonde beauties were showing off their impressive weight loss and makeover to the crowd. Dimity dropped 21 pounds while Verity shed 40 pounds of her own. Unfortunately, it seems Dimity and Verity have been keeping a low profile on social media since appearing on the reality show.
Episode 8: Karlie and Glenn 
Karlie "blamed" her fiancé Glenn for jumping from a size 10 to a size 18 — but luckily Glenn promised to lose weight right along with her. "I was really loving the gym and fitness and right into eating well," Karlie, 30, explained. And then I met Glenn, became really comfortable and complacent, and became a lot more exciting than spending time at the gym. And we kind of let that slip."
She continued, "Currently, when I look in the mirror I see lumps and bumps and things, you know, that I'd rather not be there."
Article continues below advertisement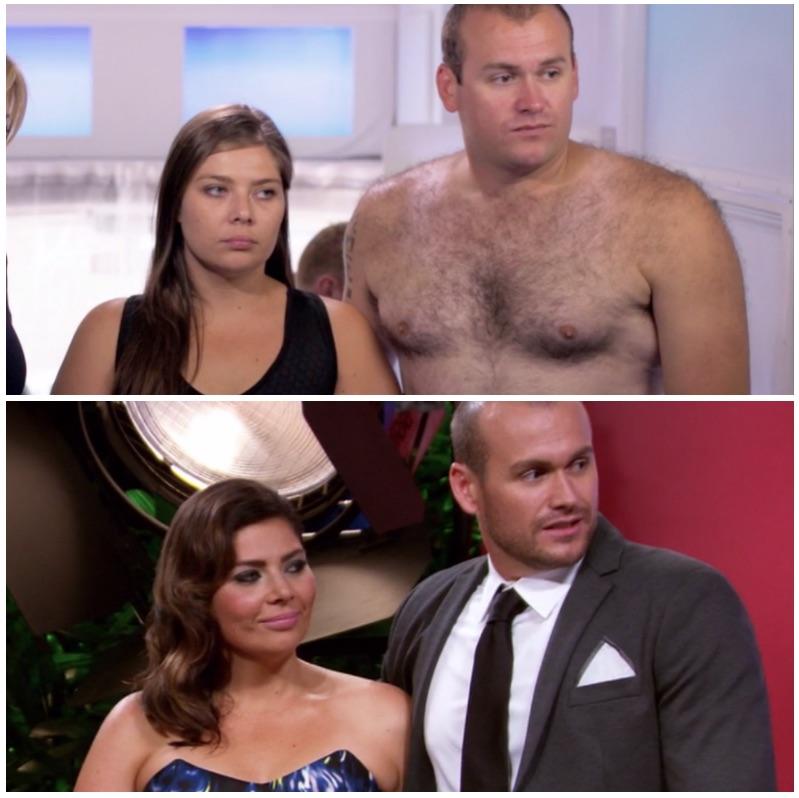 The couple joined forces and together lost a total of 39 kilograms (85 pounds). Plus, they walked away with a $10,000 wedding registry as a parting gift. Not too shabby.
Stream Bringing Sexy Back on Netflix now.