We've all experienced the needlessly big box from Amazon at least a couple of times. You order a small product that could've probably been put inside of a tiny package the size of a ring box, or even an envelope, but instead, it came in the next wing of your cat's ever-growing brown-paper palace.
You might be wondering to yourself just how the world's most successful and recognized online retailing brand managed to mess up something so simple as shipping.
Surely the mighty Amazon would know not to pack an SD card in a box that could fit a PS4 and an industrial-sized tub of lube. 
Not to mention all of that extra paper can't be good for the environment, can it? 
Well it turns out that actually, Amazon's putting small items in huge boxes for a very, very good reason.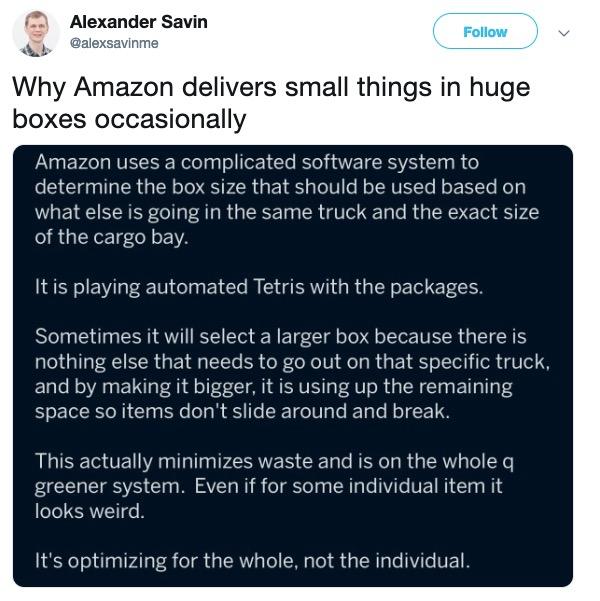 The complex algorithm developed by the online retail giant knows the perfect way to pack each and every truck, and believe it or not, putting a big box for whatever small doo-hicky you bought ends up being more green than putting it in a smaller box. 
But that explanation didn't satisfy some people. For example, what happens once the packages start getting delivered to people's houses, wouldn't spaces appear anyway and all your stuff would start jostling around regardless?

But it turned out that Amazon's delivery system is a bit more complex than most people think.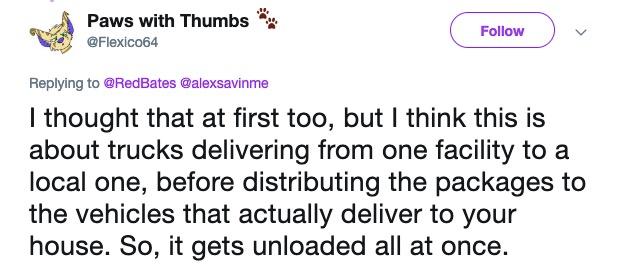 So often, the trucks that are delivering to your house aren't owned by Amazon. Huge freights from the retailer filled with tons of packages then get unpacked to be placed on more local, smaller delivery trucks that perform the routes that ultimately get whatever you ordered delivered to your doorstep. 

People then began sharing their own Amazon big box stories.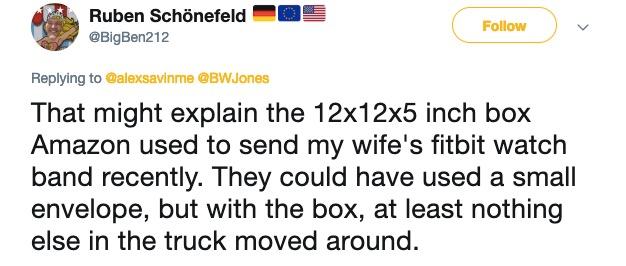 It also turns out that some items are shipping in cardboard boxes for security reasons and there are some pretty granular rules for what gets put in a soft package or not.

However it turns out that someone at Reddit who says they worked at Amazon, tells a slightly different story.

Which, believe it or not, devolved into an argument about shipping practices, with people from different industries chiming in on either their or people their close with's experiences.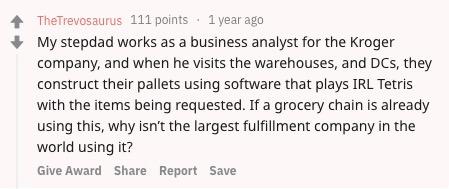 Anyone else fascinated about the world of large-scale shipping solutions as I am? 
Or is it more interesting to confirm, yet again, that human beings will find a way to argue about everything?