30 Years Later, a Look Back at Jim and Tammy Faye Bakker's Scandal-Filled Ministry
As '20/20' releases a retrospective on the PTL scandal, many viewers may wonder where Jim and Tammy Faye Bakker are now. Here's what happened after Jim went to jail.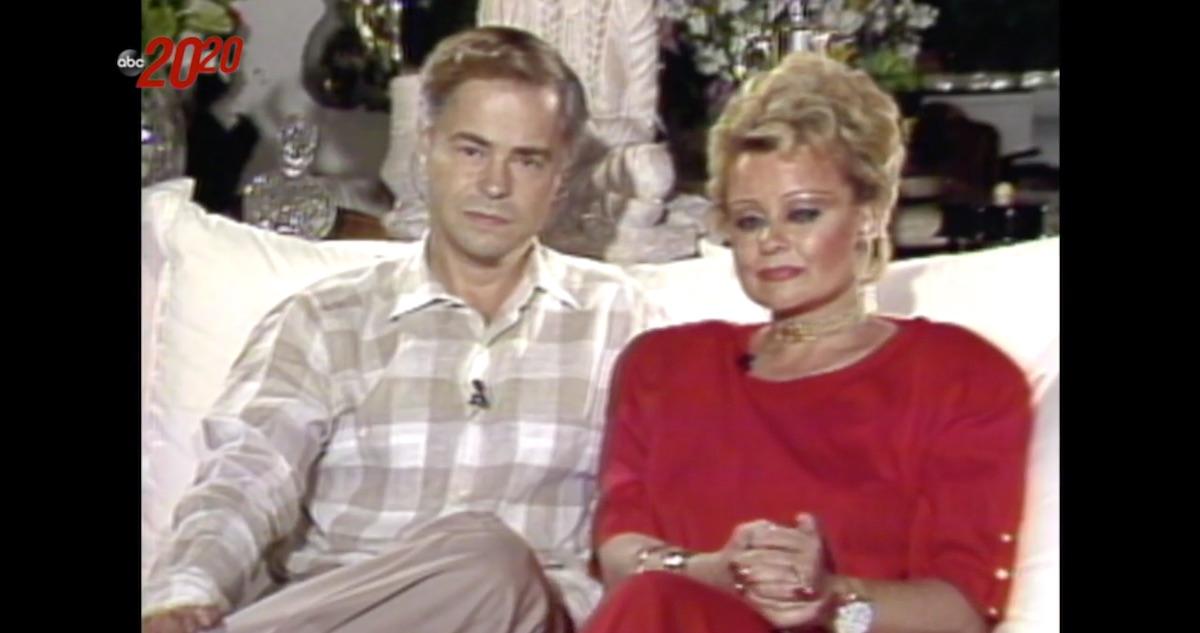 Sex and fraud scandals involving fundamentalist Christians are pretty ho-hum these days. At this point, when a charismatic preacher is revealed to be a sinful huckster, most people roll their eyes and think, "well, duh." Not to say all people who perform television ministry are frauds, but at this point it's become something of a cliche for an outwardly pious person to be revealed a complete fraud.
And it all started 30 years ago with Jim and Tammy Faye Bakker and the PTL Club scandal.
Article continues below advertisement
With 20/20's upcoming retrospective special coming up this week, lots of people unfamiliar with the controversial televangelists are wondering, where are Jim and Tammy Faye Bakker now and what became of them after their ministry was revealed to be a fraud and Jim's morality a cloak of hypocrisy.
First, though, let's recap the scandal.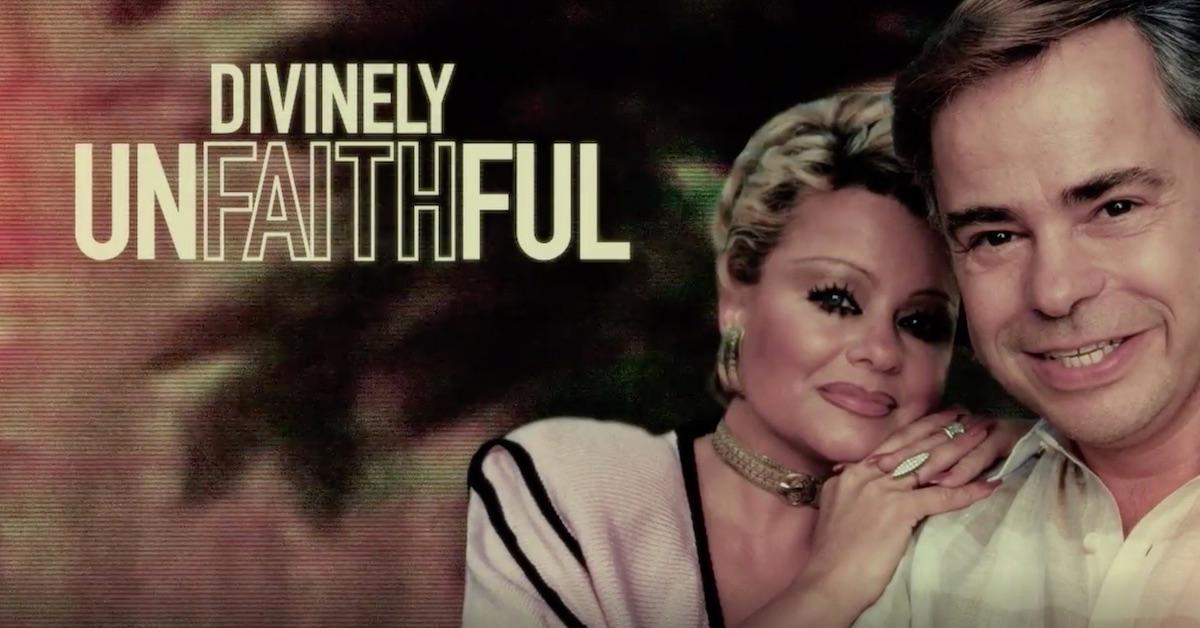 Article continues below advertisement
What was the PTL Club scandal?
Jim and Tammy met at North Central Bible College in Minneapolis and created a ministry for children using puppets, appearing first on Pat Robertson's Christian Broadcasting Network. They went on to create The PTL Club, which stood for "Praise the Lord," which pushed the ideas of faith healing and "prosperity gospel," justifying their riches as endowed by god.
They were so rich and successful, they founded their own TV network and a Bible-themed amusement park called Heritage USA. The couple was quite famous and Saturday Night Live would frequently impersonate them, with special attention paid to Tammy's heavy makeup.
Article continues below advertisement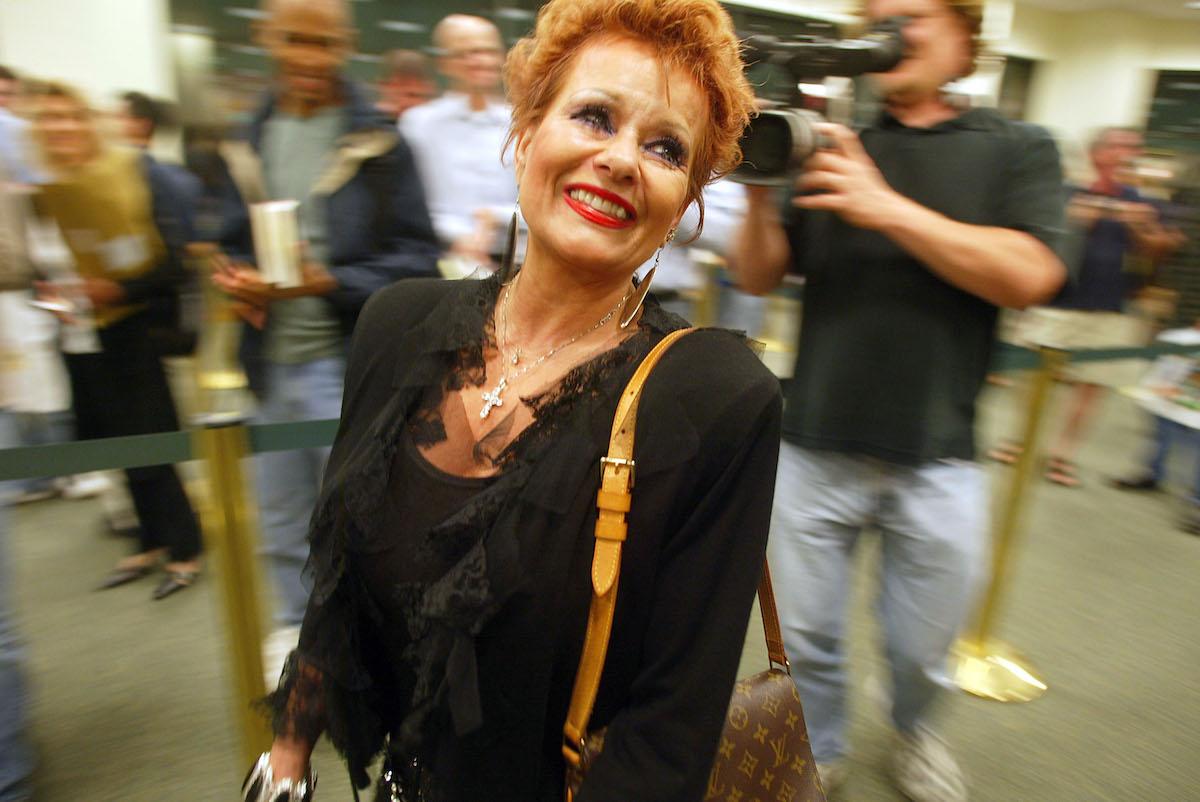 It all fell apart when Jim was accused of rape by model-actress Jessica Hahn, who further claimed Jim has tried to buy her silence with $279,000 — and the money for that bribe came directly from funds the ministry raised from faithful donors who thought their money was being used to help bring the healing love of God to others and helping people living with AIDS or suffering from drug addiction.
Article continues below advertisement
And it turned out that wasn't the only questionable spending of their ministry's funds. A big part of the fraud trial involved PTL's sale of "lifetime memberships" that entitled donors to a 3-night stay at a Heritage USA luxury hotel each year.
The funds were supposed to be used to build new hotels that would accommodate all the members, but they only built one 500-room property that would never meet the demand of the tens of thousands who had secured these memberships. Instead, the Bakkers pocketed $3.4 million of the donations.
Article continues below advertisement
Jim was found guilty on all 24 charges against him, which included eight counts of mail fraud, 15 counts of wire fraud, and one count of conspiracy. He was sentenced to serve 45 years in federal prison.
Where is Jim Bakker now?
Despite that hefty sentence, Jim Bakker is free from prison now. Though his conviction was upheld on appeal, the Fourth Circuit United States Court of Appeals felt the lengthy sentence was unduly influenced by the judge's faith and his own personal feelings of betrayal brought on by Jim's crimes.
They ordered a resentencing hearing, which reduced Jim's prison stint to eight years. He was paroled in 1994 after serving five of those eight years.
Article continues below advertisement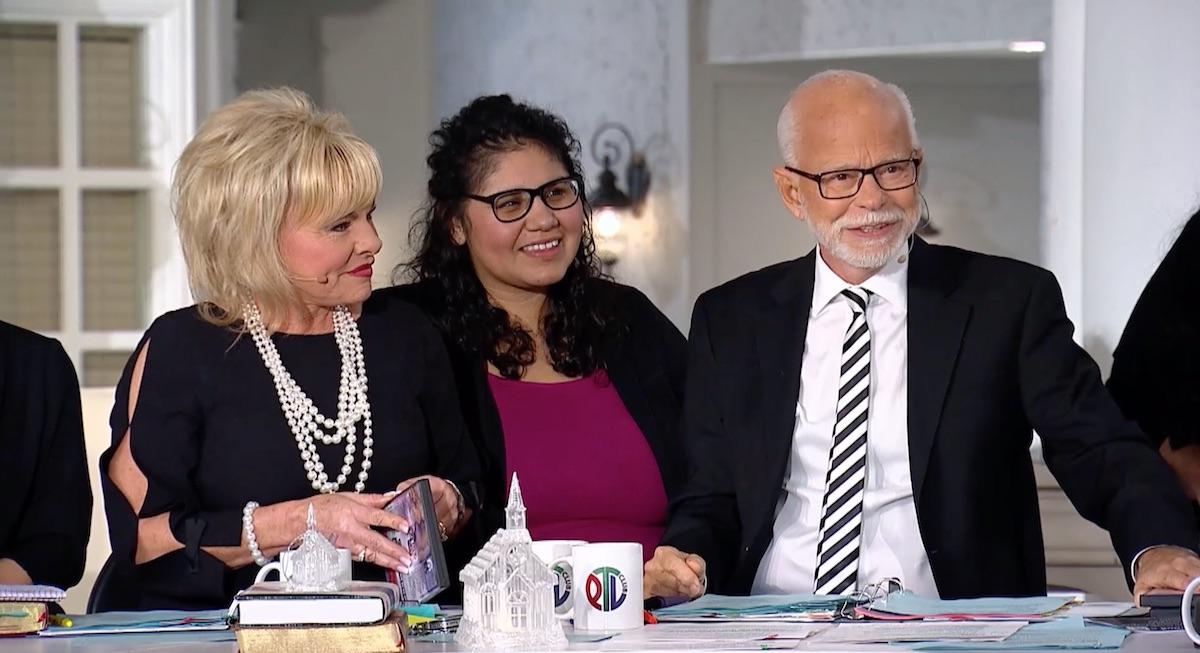 Tammy divorced Jim while he was in prison. He is now remarried to Lori Beth Graham, with whom he adopted five children and started a new ministry show called The Jim Bakker Show, where he focuses on a lot of end of days prophesying and sells Doomsday prepper supplies. Clearly, he learned a lot in prison.
Article continues below advertisement
What happened to Tammy Faye Bakker?
Tammy Faye Bakker, born Tamara Face LaValley, managed to escape criminal prosecution but stood by Jim throughout his trial. However, she filed for divorce in 1992 and remarried a year later to Roe Messner.
Seems like Tammy had a type, though, because her second husband, a real estate developer, was tried and convicted for bankruptcy fraud in 1996.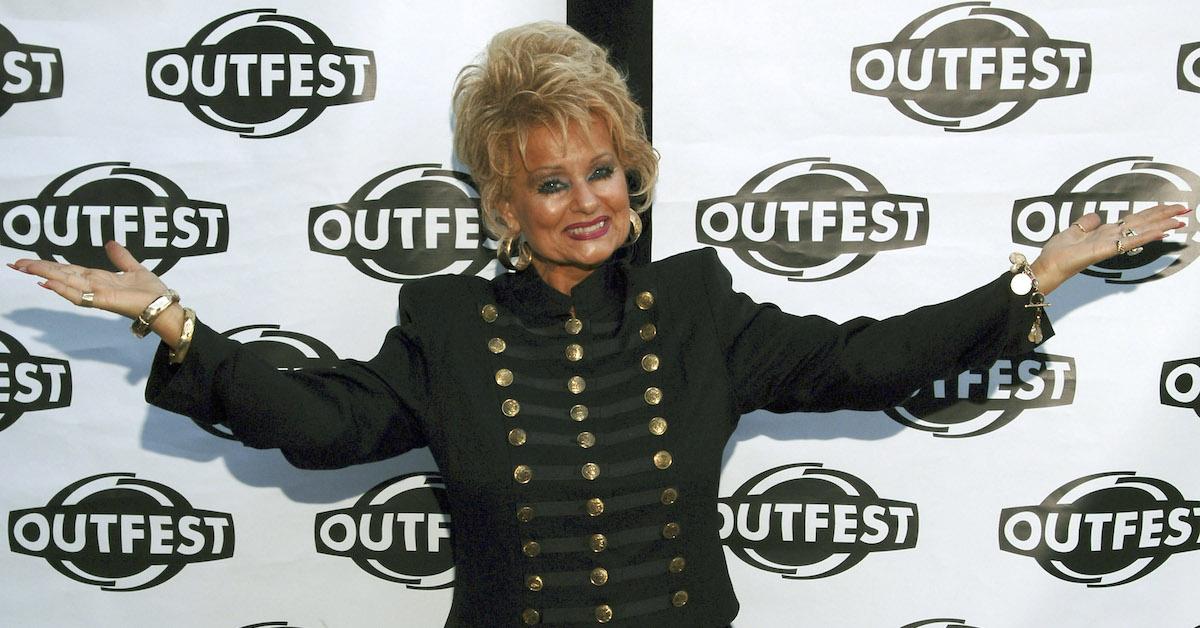 Article continues below advertisement
Tammy stuck by Roe, however, as he served 27 months in federal prison. She released an autobiography called Tammy: Telling It My Way and had a short-lived talk show with Jim J. Bullock. A documentary about Tammy came out in 1999 called The Eyes of Tammy Faye and she had a couple TV appearances.
Both Messners were diagnosed with cancer in 1996, Roe with prostate cancer and Tammy with colon cancer. Though Tammy successfully fought her cancer and seemed to be in remission, the cancer spread to her lungs. In 2004, she announced that she had an inoperable tumor but was undergoing chemotherapy.
While battling cancer, she appeared on Season 2 of The Surreal Life.
After an 11-year battle, Tammy suspended treatment in 2007 and passed away on July 20, 2007, one day after her final interview with Larry King aired. She was 65.
Article continues below advertisement
Though Jim doesn't seem too remorseful about defrauding faithful viewers, Tammy was penitent the remainder of her life. She was met with compassion and love from the gay community, who embraced her as an icon and celebrated her compassion for people living with AIDS during a time most fundamentalists were pushing the agenda that AIDS was an apt punishment for the "sin" of homosexuality. As early as the 1980s, she was pleading with viewers of her show to show their gay children love and acceptance, which was pretty revolutionary at the time.
She was an especially big icon for drag queens in the '90s because of her famously heavy makeup. In fact, RuPaul narrated her 1999 documentary.
In a 2016 interview, Ru talked about his late friend, who was often seen as optimistic to a fault. "Some people see Pollyanna as being ignorant and being not able to understand the complexities of life," Ru said. "But, like Tammy Faye, Pollyanna is an ascended master. She understood the complexities of life. She understood both sides, the dark and the light. But she made a conscious decision to focus on the light which is really an elevated place to be."