'My 600-lb Life' Star Robin McKinley Is Getting Her Life Back on Track
Here's what Robin McKinley from 'My 600-lb Life' looks like now, and how you can follow her — and Garrett's — progress on Facebook.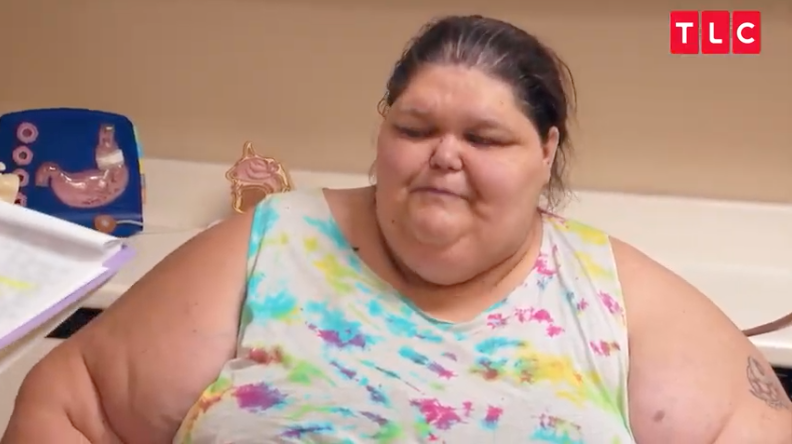 Season 7 of My 600-lb Life has already dived into the lives and struggles of Octavia and Bri, who, with the help of Dr. Younan Nowzaradan, were able to go from mortally obese to on track for a healthier life.
The TLC show documents participants as they follow Dr. Now's diet plan, undergo weight-loss surgery, and eventually change around their lives for the better.
Article continues below advertisement
Tonight's episode will focus on Robin McKinley's story. At 648 pounds, she's no stranger to obesity. In 2017, she lost a sister to the illness and now her whole family, including her obese brother Chris and nephew Garrett, are trying to free themselves of their addictions and start leading healthier lives.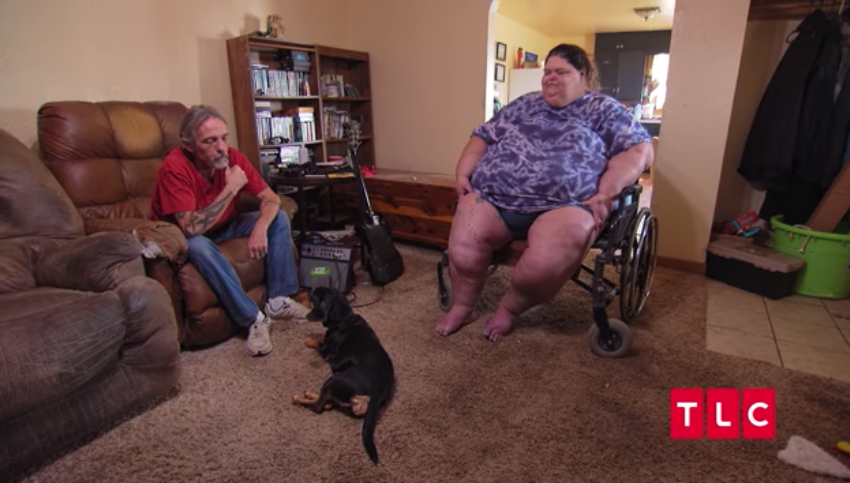 Article continues below advertisement
Unfortunately, there's a twist. A couple of weeks before Robin and her brother Chris planned to "to go Houston and get Dr. Now's help," Chris suffered "a heart attack while he was sleeping and almost didn't make it," as an emotional Robin explains in a voiceover.
Because Chris' doctors "said he was not going to be strong enough to travel for a while," Robin decided to bring his son (her nephew), Garrett along for the ride to visit Dr. Now in Texas. "Chris' heart attack was a wakeup call for Garrett," she mentions. At over 600 pounds, Dr. Now considers the 20-year-old "on track to be the world's heaviest person if something doesn't change."
Article continues below advertisement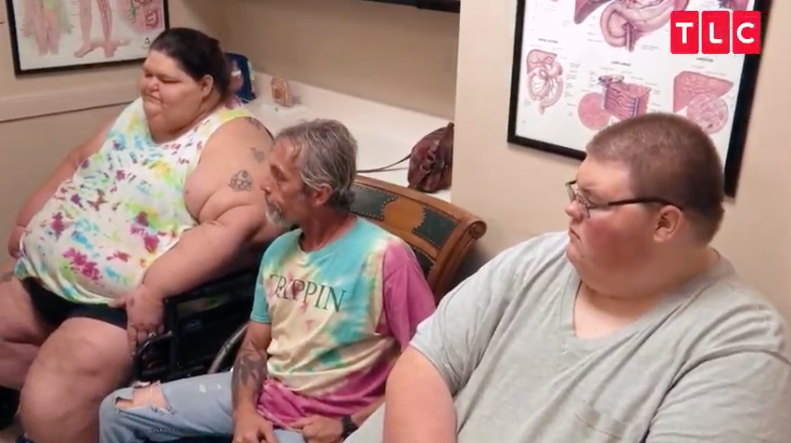 Originally a teacher in Southwest Kansas, Robin was forced to quit her job and remain wheelchair-bound, as her obesity has worn down the cartilage in her knees and she's now in constant pain. Robin's failing health and sister's passing motivated her to leave Kansas for Houston and seek help from Dr. Now.
Article continues below advertisement
"In the long run it's going to help me," she says, teary-eyed, entering the car. But in the meantime, she "hurts so bad" and can't wait to be rid of the pain her weight has caused her. A supportive Garrett chimes in to say, "I'm excited for you to be getting the help you need and I'm excited that I get to go with you."
Article continues below advertisement
Where is Robin today?
These days, Robin seems to have committed to the Houston life full-time. With the help of Dr. Now and his rigorous 1,200-calorie diet, which prohibits foods that range from candy, cookies, and even healthier snacks like popcorn and sugary fruits, Robin is looking (and feeling) much better than when she began her weight-loss journey. She's even changed up her hair to mark a new chapter in her life.
Although she's not very active on social media, you can follow her progress on Facebook where she occasionally posts selfies.
As for her nephew Chris, he's also committed to taking all the necessary steps Dr. Now has outlined for him to get on track to losing weight. So far, that includes finding funding to relocate to Houston for treatment. Back on the episode, he said he'd been considering getting healthier for some time now.
Article continues below advertisement
"Honestly, I've been thinking about it a lot, and if I were able to help better myself, I might be able to help my dad, you know, to be there for him," he told his aunt Robin ahead of their trip to Texas. It looks like the unfortunate heart attack has had a positive effect on both of their lives.
Don't miss Robin and her nephew's journey on My 600-lb Life at 8 p.m. on TLC.