Take a Bite out of These 2019 National Pizza Day Deals
Find out how you can save money with these restaurants celebrating National Pizza Day in 2019.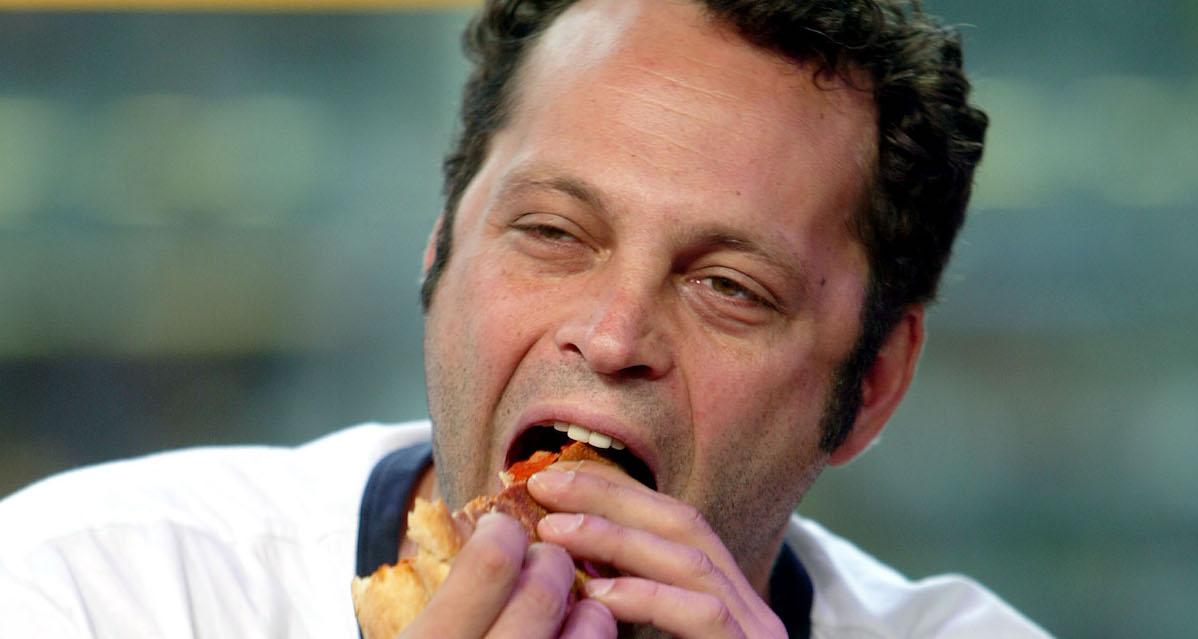 For all the couples out there, February is certainly the month to celebrate your love. And no, we're not talking about Valentine's Day with your beau. We mean the relationship you have with pizza.
Article continues below advertisement
This cheesy goodness has gotten most of us through the ups and downs of life, drunk nights after too many vodka sodas, casual lunches with friends, and on Sunday's when we loudly cheered (or cried) for our favorite football team.
National Pizza Day is this Saturday, February 9th, and we're here to let you know where you can pick up the best deals to celebrate. Whether you're planning to grab a single slice (or pie) for yourself, looking to share with your boyfriend/girlfriend, or looking to buy in bulk to split with a a few friends, we've got you covered.
Check out the best deals you can get for National Pizza Day 2019:
Article continues below advertisement
IHOP
Now, you may be thinking, why is the International House of Pancake on this list? Well, in honor of National Pizza Day, IHOP is offering diners the chance to grab a limited speciality pancake called a "Pancizza." In a partnership with DoorDash, consumers are able to pickup or have delivered this speciality pancake that resembles a pizza. You will get your choice between three flavors: bacon and cheddar, cupcake, and buttermilk. However, this pancake deal is only offered to people living in the New York, Chicago, Los Angeles, and Dallas areas.
Dominos
Looking for a good deal? Well, look no further. You can grab two items from the menu, which include medium-size two-topping pizzas to an 8-piece wing deal, for only $5.99 each. Dominos is also offering a large carry-out three-topping pizza for only $7.99. You will not be walking away hungry, or broke!
Article continues below advertisement
Pizza Hut
Go big, or go home! Pizza Hut is offering a large two-topping pizza for just $8. But, that's not the only deal. They're also offering guests a mix and match deal, which a possibility is a medium-size pizza and a dessert for only $5 each.
Round Table Pizza
Eating pizza for fun is great, but eating a steamy slice of heavenly goodness for a cause is even more delicious. Round Table Pizza is donating $1 to the Leukemia and Lymphoma Society for every pie purchased this Saturday. Diners will also receive a complimentary coupon for one free pizza (plus one topping) for a future visit to the pizza establishment.
Article continues below advertisement
Chuck E. Cheese's
If you've never begged your parents to take you to a Chuck E. Cheese's, or have not been privy to one (or three) birthday parties at this kid-centric establishment, then you certainly missed out during your childhood. Games, prizes, and pizza are the fundamentals of Chuck E. Cheese's, and from now until February 9th, you can enjoy a free extra-large pizza upgrade with any pie purchase. All you have to do is present the code 4860 at the register.
Papa Johns
Papa's in the house! Papa John's has not yet released an official deal to coincide with National Pizza Day, but they are currently offering any large specialty pizza for just $12. Yes, you're welcome.
 CiCis
If you're entertaining friends, go to CiCis this February 9. The chain pizza place is offering three medium one-topping pizzas for a total of $12. Any picky pizza eaters in your group will definitely love this deal!
Little Caesars
This Saturday, Little Caesars is offering for you to take home a $6 pretzel-crust pizza loaded with pepperoni, mozzarella, and munster cheese. Can you say, yum! However, this deal will only be offered between 4 p.m. until 8 p.m. So, make sure you check your watch before stopping by the popular pizza chain.
This Saturday is a judgement-free zone; therefore, put your diet on hold and enjoy a greasy slice. Happy National Pizza Day!